If you come visit us in L.A. … it is inevitable that I will suggest we get Tomato Patch for lunch.
Tomato Patch is this cute little hole-in-the-wall restaurant that is only open for lunch.
Andrew learned about it when he came to work at his current studio. They order lunch from Tomato Patch on a regular basis, and now the proprietors of Tomato Patch recognize Andrew's voice on the phone!
This is the kind of cute little place where the immigrant grandmother with a little English is the one in the kitchen cutting up the vegetables.
This is the kind of cute little place that you have to know where it is because it is impossible to see from the street.
This is the kind of place that closed at 3p but allowed Andrew to come pick up his to-go salad at 3:45p because he's a regular.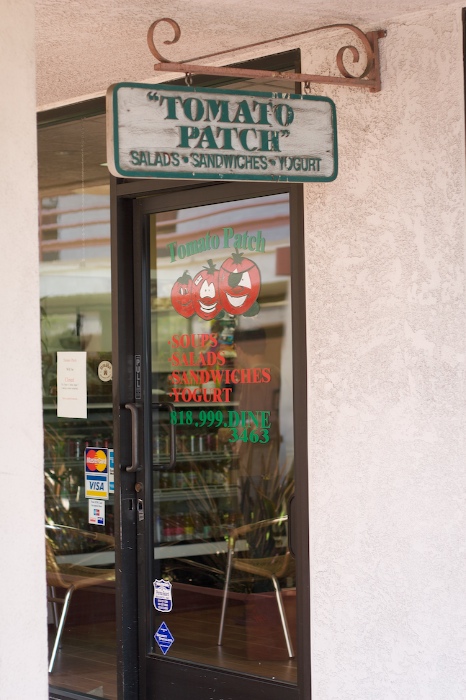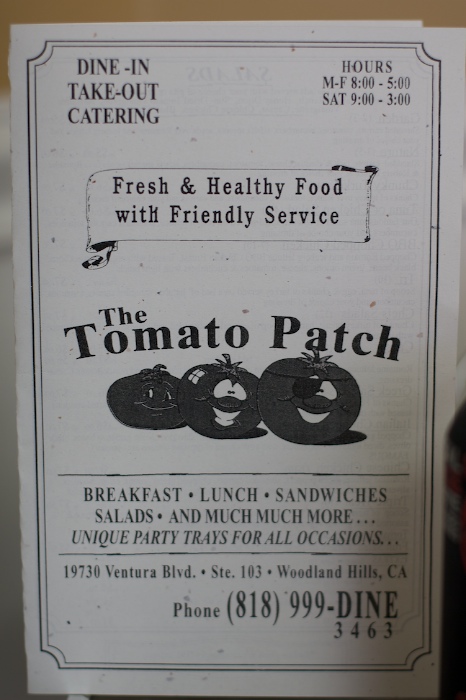 They have salads, sandwiches and soups.
We love having a go-to place for salads…. The veggies are always fresh and delicious. The lettuce is never just iceberg. You can't really go wrong with anything you order from Tomato Patch.
Even if Andrew DOES add jalapeno to all of his salads …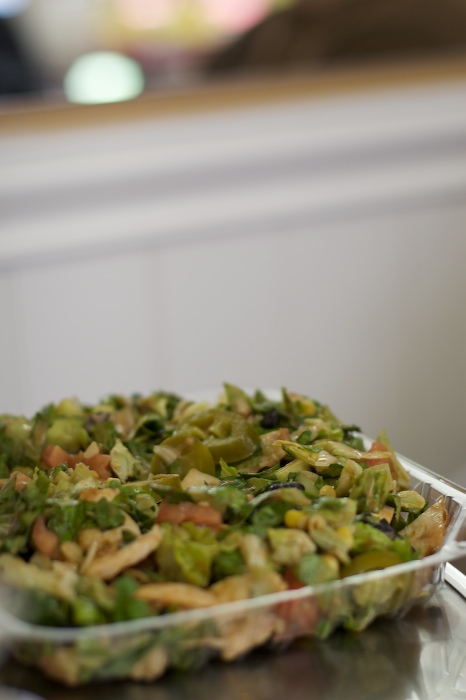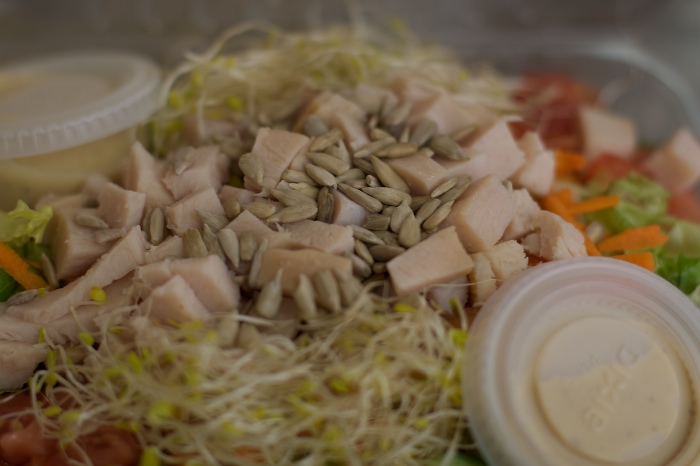 So next time you're in our part of town, let us know and we'll go!
Schubert Eats is an irregular feature on Those Crazy Schuberts about recipes or ingredients or restaurants or pretty much anything that has anything to do with what those crazy Schuberts eat!