Still Tuesday in Edinburgh …. .
Since Kevin had spent a few days in Edinburgh before we got there, he already had a chance to go to some of the Fringe Festival shows …. In fact, I think he went to see this improv group from Texas two times already. So when we were in Edinburgh for the day Kevin wanted us to see them too ….
Parallelogramophonograph – Improvised Plays from Austin, Texas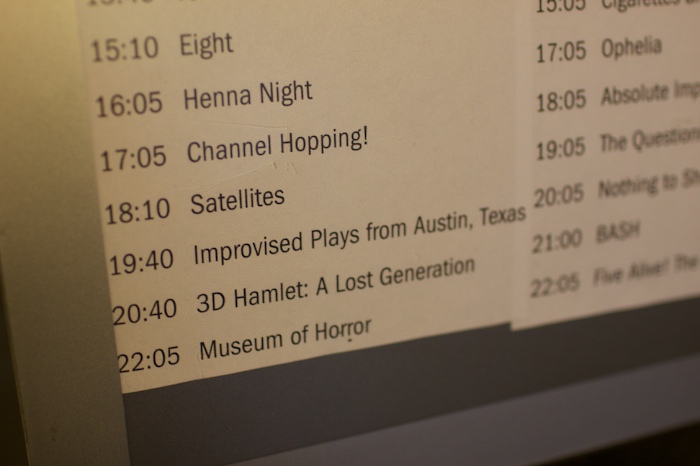 (The improvers pamphletting outside their venue)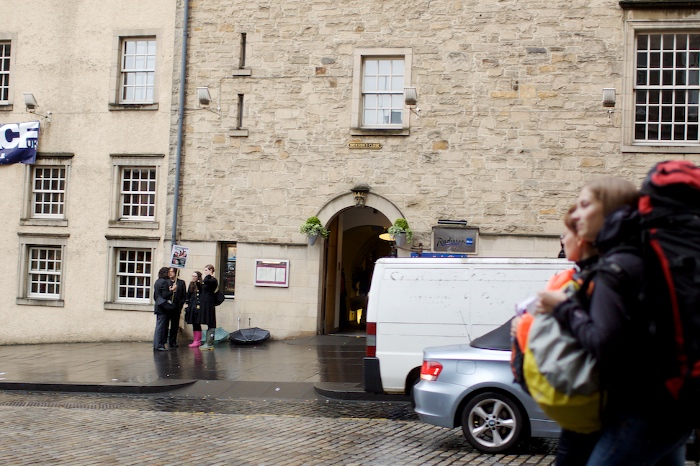 Whereas my friend Nathan's improv group does improv competitions and genres, Parallelogramophonograph does more long-form improv. Full, nearly play-length stories.
It's pretty fun!
We could easily tell they've been working together for a long time.
I was reminded again how very much I love actors. We ran into the improv team (and their tech guy) just before the show – they were out on the Royal Mile pamphletting, trying to bring in more audience. Actors are all so charming …. Especially the ones that are *slightly* insecure. … Adorable. Seriously.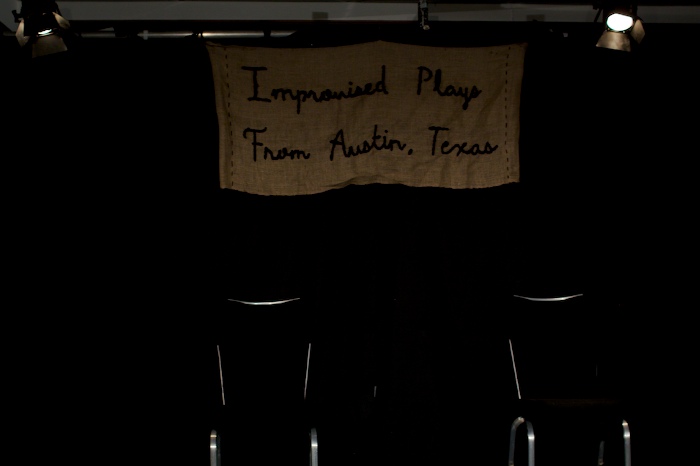 So the "play" they put on for us is all improvised, but they ask the audience for some kind of suggestion….. the team – 2 girls, 2 guys – had announced that their story that night would be darker, a murder mystery or similar….
So of course, the question they asked of the audience was for a happy memory. The winner: Playing in a field with my dog Friskers.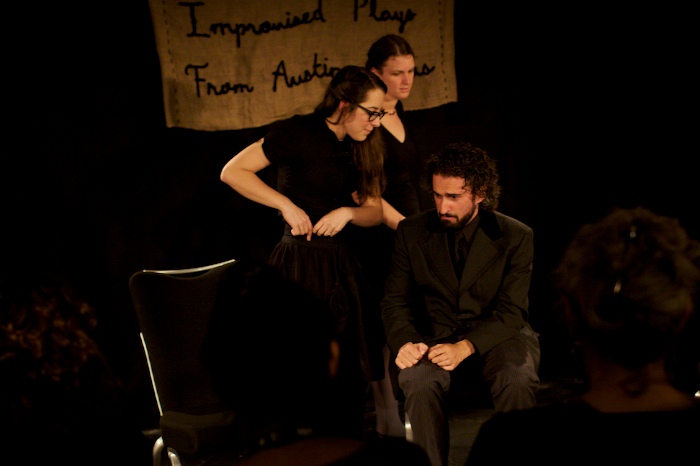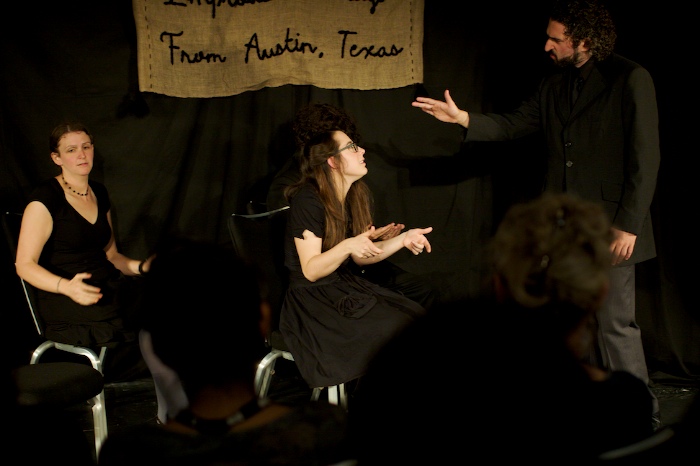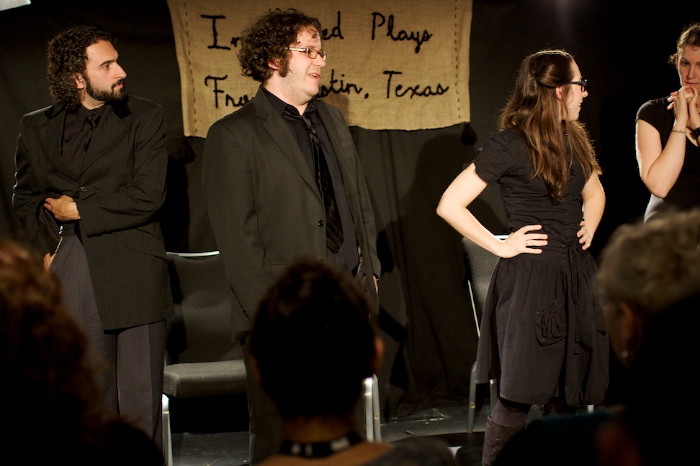 The play was very good – surprisingly well-structured for improv … along with several laugh-out-loud moments. It was Andrew's first experience with improv. I'm really glad we stayed in the city to see it!
The "venue" was just one of the conference rooms that the Radisson Hotel rents out – with curtains, lights and chairs. If I had to guess, I'd say it held maybe …. 50 audience members. From what they told Kevin, it sounds like they would have to sell out all their shows just to break even. Not sure if that will happen for them, but what a fun experience nevertheless! So glad we went!