Sunday morning in Wisconsin …. We had the whole morning before we had to head to the airport to go home.
Liz's maid-of-honor had gotten to the house around 2am and was so surprised to see how clean the kitchen was. Not done, of course, but so much cleaner than when she and Liz left it Saturday morning.
Liz and Dave were expected back home around 10a or so, so we started some of the food for all of the family and friends coming over for brunch.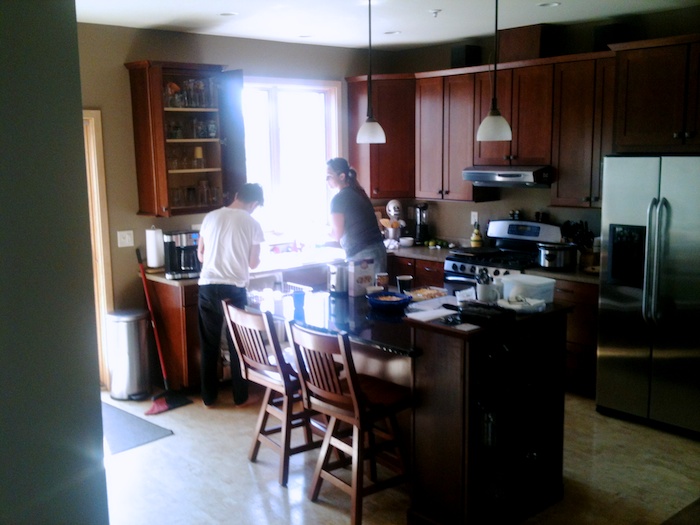 Carrying over the threshold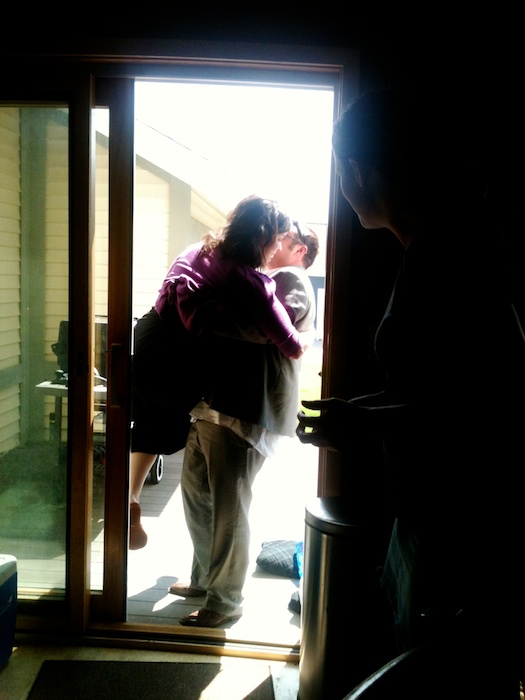 Dave made a bunch of bloody Marys. So many that one of Liz's brothers actually had to make another grocery store run for more supplies!
gorgeous gorgeous day
Andrew took one last walk out to the corn field.
And we said good-bye to Liz. Love her.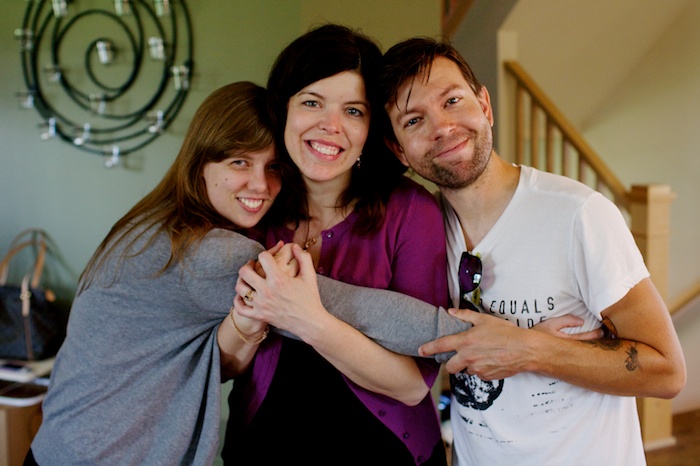 (she makes a fantastic Muppet face)
We didn't go STRAIGHT to the airport.
We actually drove to the other side of town to meet one of the vendors that Andrew uses for Ghostbot Records. This guy masters vinyl records out of his basement. And does a TON of them. No pictures there, but it was so interesting to hear Andrew and him talking "shop"

Off to the Madison airport around 3p.
Returned the rental car, printed out our tickets, got lunch.
Quiznos. For reals.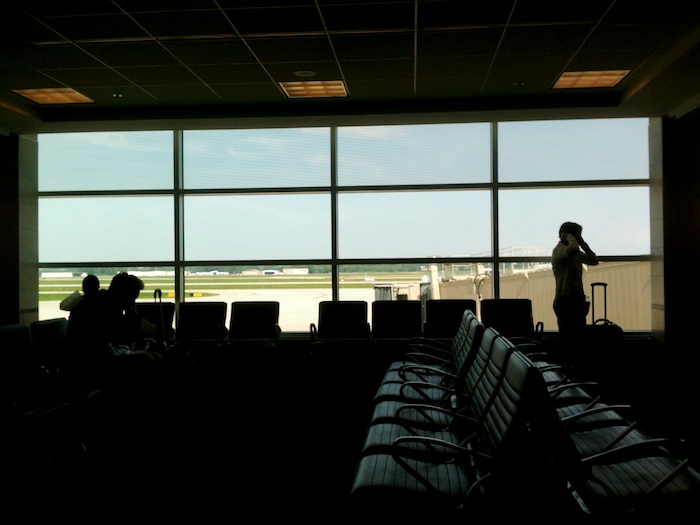 And then sat around for a REALLY long time because United Airlines is ridiculous. This poor airline attendant was literally the only United employee handling 3 different gates, MULTIPLE delayed flights and all the angry customers that goes along with it. I watched him run from one gate to another while STILL trying to answer passengers' questions and get them sorted out.
Poor guy.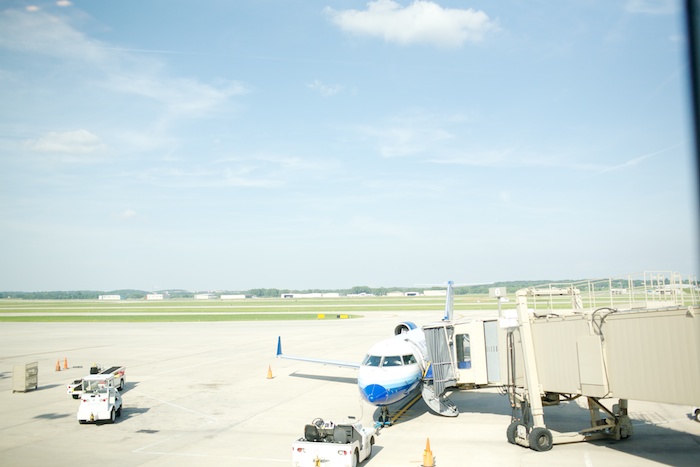 Luckily our flight wasn't delayed so much that we missed our connecting flight in Chicago, but that one was late too so we didn't end up getting home until midnight or so.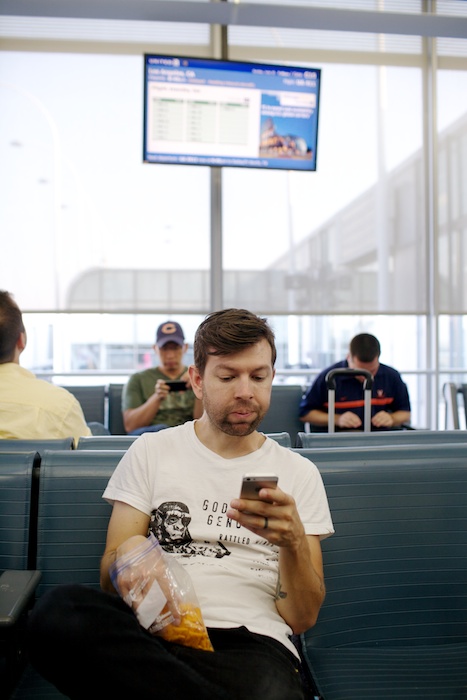 QUICK weekend trip to Wisconsin – but TOTALLY worth it.
What should I plan for the next time we go to Wisconsin?