One final baby shower for Kaitlin … close enough to her due date that the shower host had a mild panic attack when Kaitlin called her the day before!
This shower was put on by Joe's godmother … Aunt Mary. She went ALL OUT … It was AMAZING and so gorgeous and at a restaurant so she didn't even have to worry about food …
The shower was both feminine and still for a baby boy :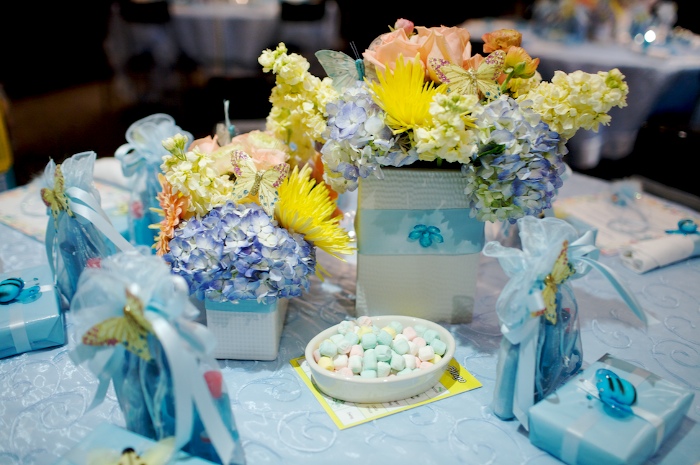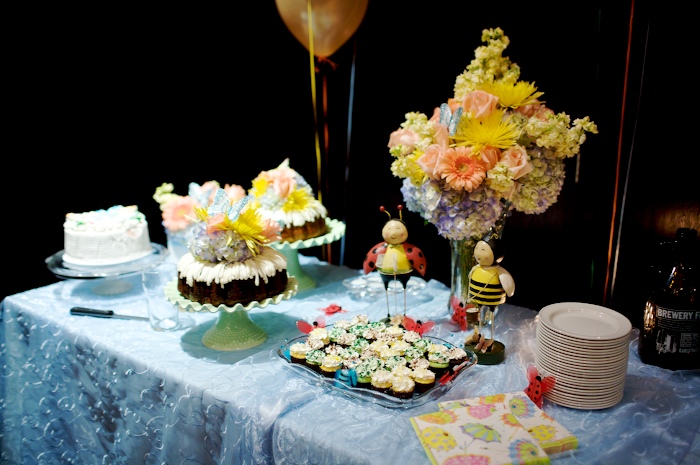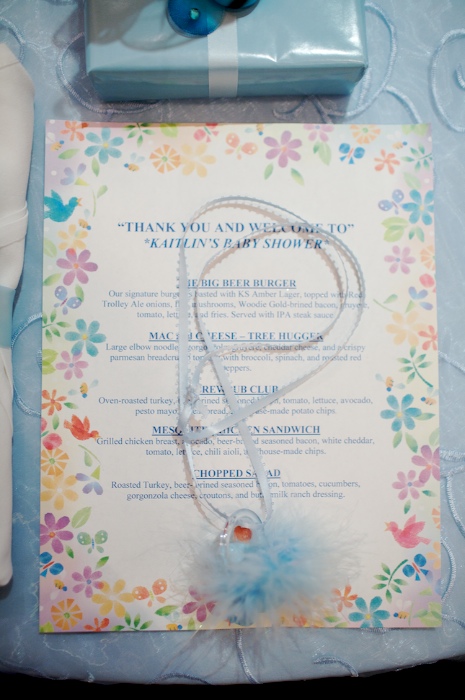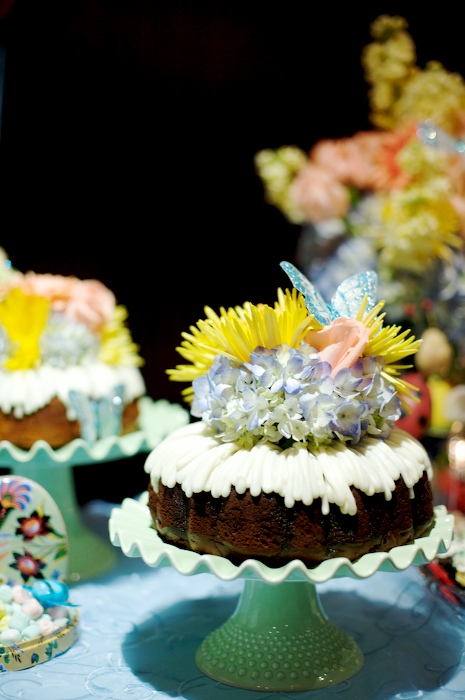 And because it was at a restaurant, Joe and some of the other guys came too and spent the afternoon watching sports on the patio or the bar or somewhere else …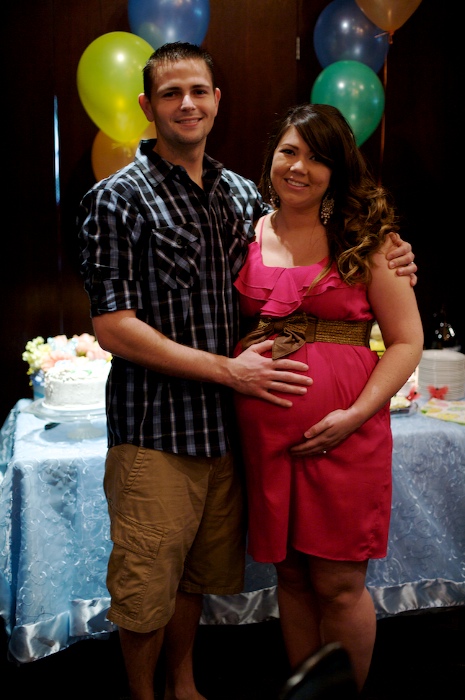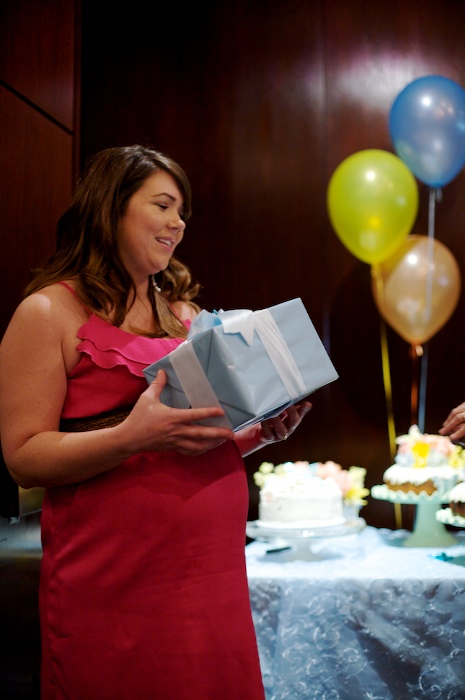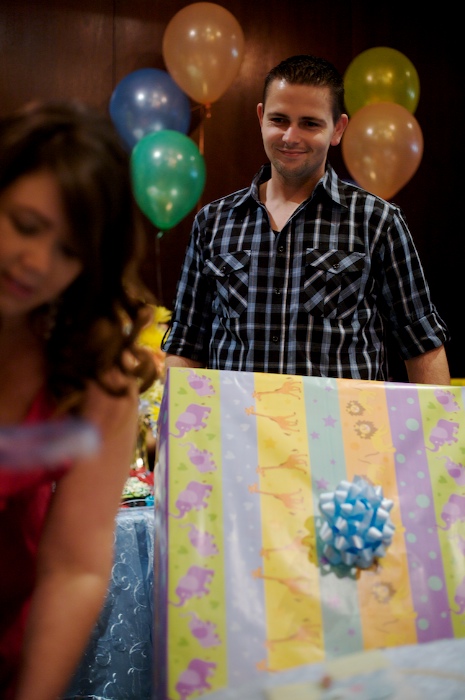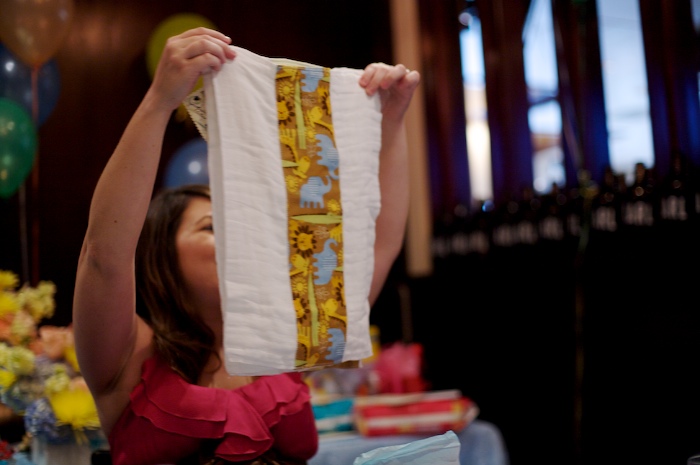 Katie, with Aunt Mary (on the right) and her friend who helped plan the shower…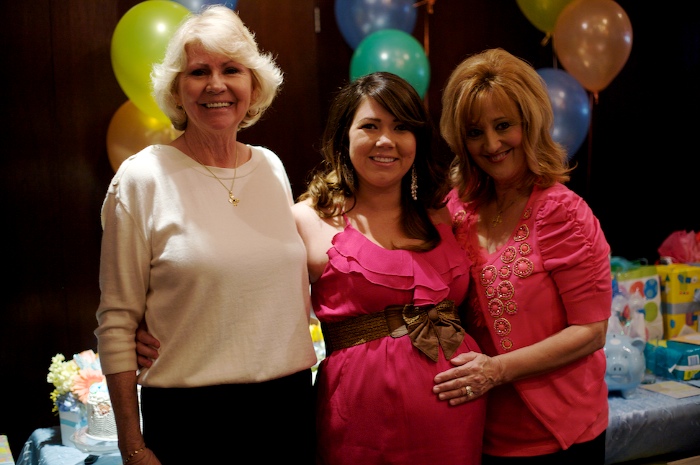 Last one for awhile!