When you are in Rome, if you don't mind not having the amenities of a typical mainstream hotel, you should think about staying at this bed and breakfast in the Trastevere district (across the river from the ancient center of Rome).
Hotel Danilo is a little bed and breakfast housed in 2 separate (across-the-hall-from-each-other) apartment units in the same building.
Our room was across-the-hall from the main unit, at the end of the apartment unit. It has 3 twin beds in it (but they pushed 2 together for our king size bed). And the bathroom was *technically* across a hallway and not connected, but it was private, which was nice.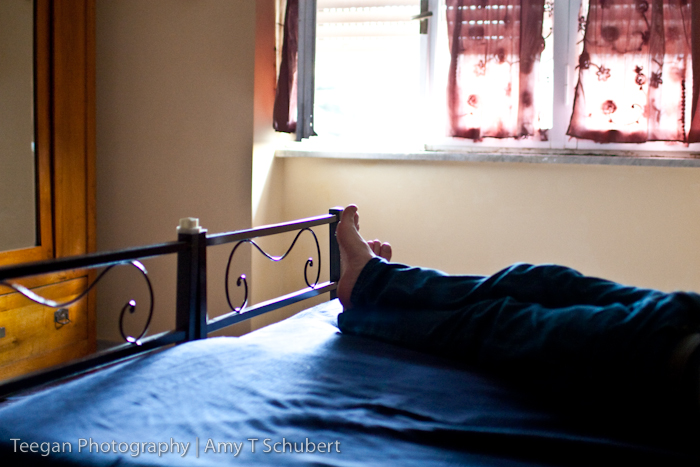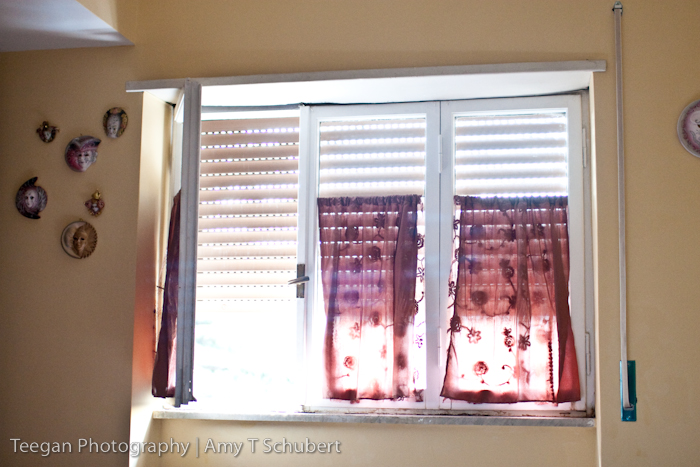 our view: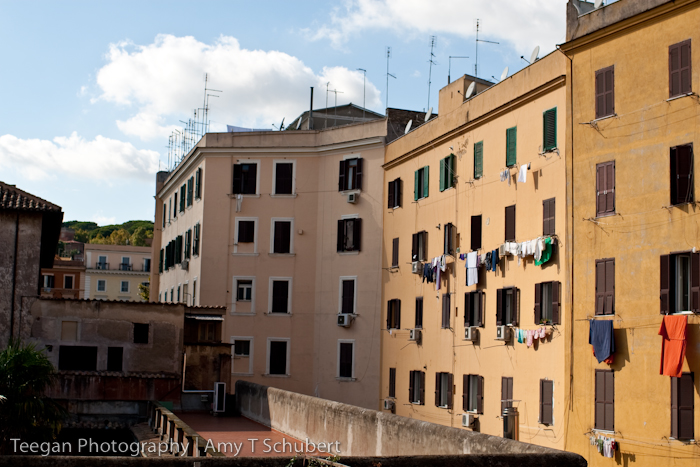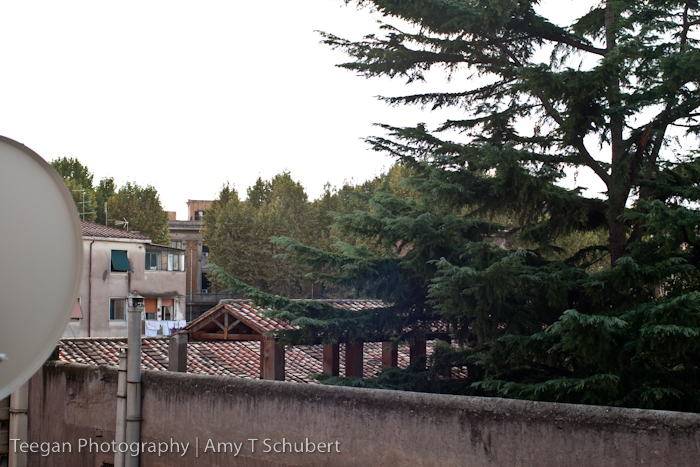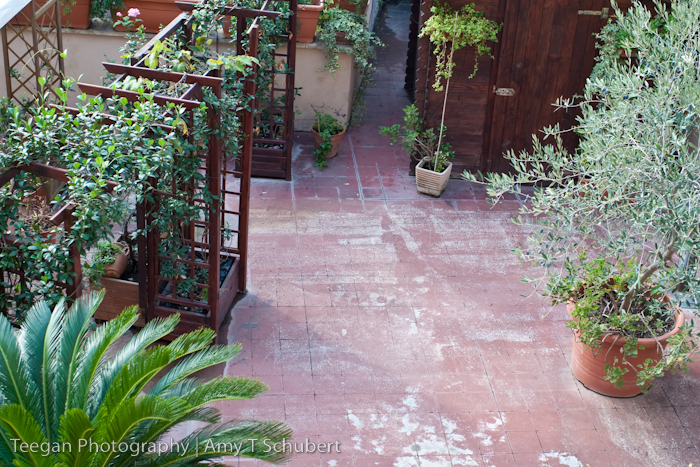 The bathroom : really hot water in the shower which was lovely ….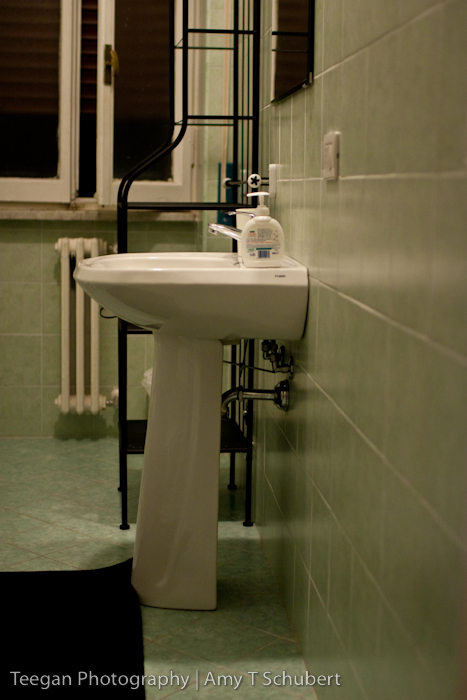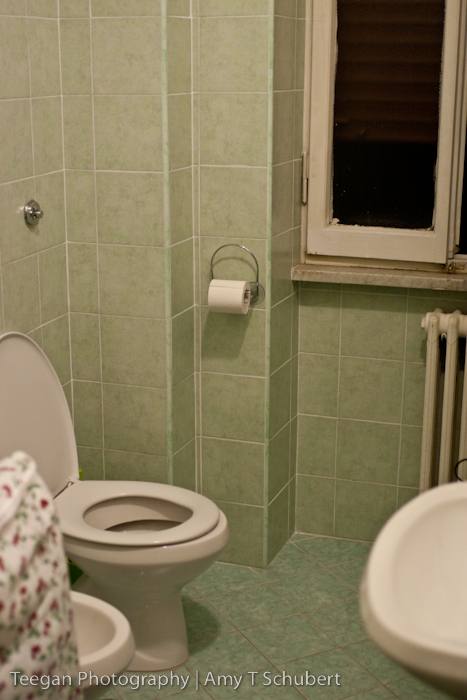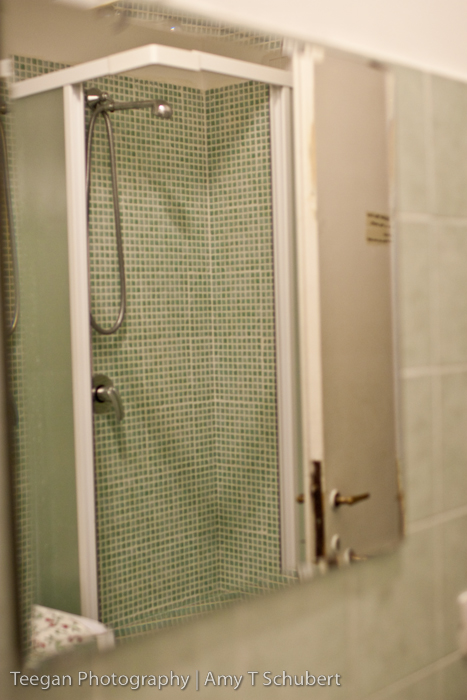 looking across to our room from the bathroom doorway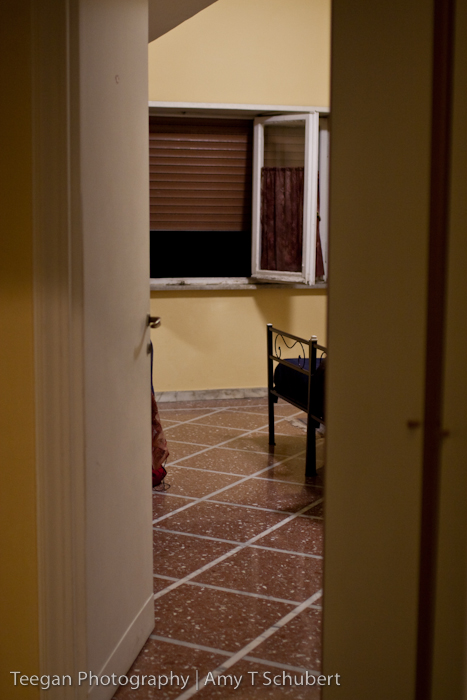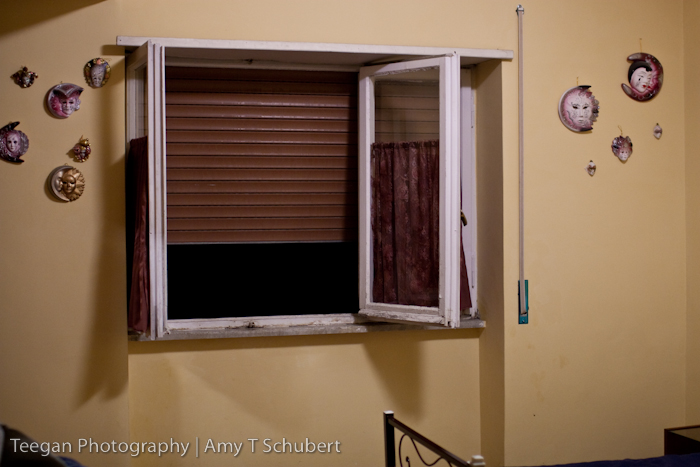 and our keys….. 4 of them.
One for the street-level door. One for the apartment building. One for the apartment unit. One for our bedroom door.
Slightly elaborate, but totally cute. Very DIY vs those interchangable credit-card sized "keys" at hotels.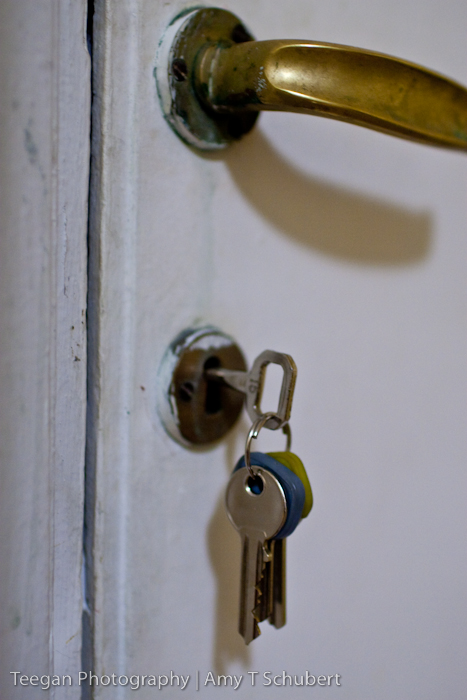 As long as you KNOW you're not going to get the same amenities as at a hotel (no room service, the breakfast isn't served until 830a so if you leave before that you're out of luck, no 24 hour checkin desk), this is a great deal …