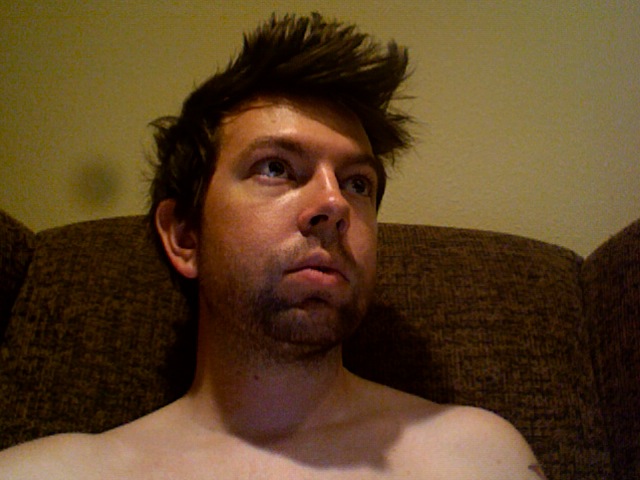 Finally the weather is cooling down.  Finally at night it's chilly in our apartment.  I love the fall (I think I posted about Fall last year as well).  Amy and I have a tradition of watching scary/sci-fi/thriller/cheesy spooky comedies starting in October….well, this is our second year.  But we don't watch spooky movies all year round so that it makes it feel rather special when we start up in October.
I went for a walk the other night in Santa Monica and saw one tree with the leaves turned orange in a neighborhood full of green leaf trees.  I love when the Santa Ana winds blow and the sun is still shining and warm.  I love being outside in Fall.  It reminds me of trick-or-treating with family and friends….of being care-free.  I think I love the start of the holiday season, how even though it's super busy and kinda scary with all the insane shoppers, it's still magical.  Amy and I always try to get all of our Christmas shopping done before Thanksgiving so that way we can relax while everyone else is running around like mad.  So if you're the type of person that thinks Amy and I will be buying you a Christmas gift, please send me a wishlist of sorts.  You can send it to my email or just post a comment on my blog.  Except the Guzzler.  I already got his gift about a month ago.  He's the easiest for me.
Oh, what a surprise I'm rambling.  But it's 11:36 PM on Friday night and this post needs to be ready for tomorrow morning.  I can't wait for Starbucks to get their Apple Cider in.  I usually don't drink coffee from there because I prefer to brew my own, but their cider is warm and rich and delicious.  I think it has caramel in it.  not carmel.  caramel.
Ok, Hot Fuzz is on the television right now and I want to go watch it.  Sunday's blog post will be more thought out than this one for sure……maybe.
Also, I might need to get a haircut before Italy.  It'll be hard to control when I'm over there probably.
Currently Listening to:  Nothing….didn't I say Hot Fuzz is on?