Finishing up our tour on Saturday morning of Hearst Castle ….
As we left we kitchen …. we exited the house (that word is used very loosely) into this little outdoor niche …. with more walls not quite finished …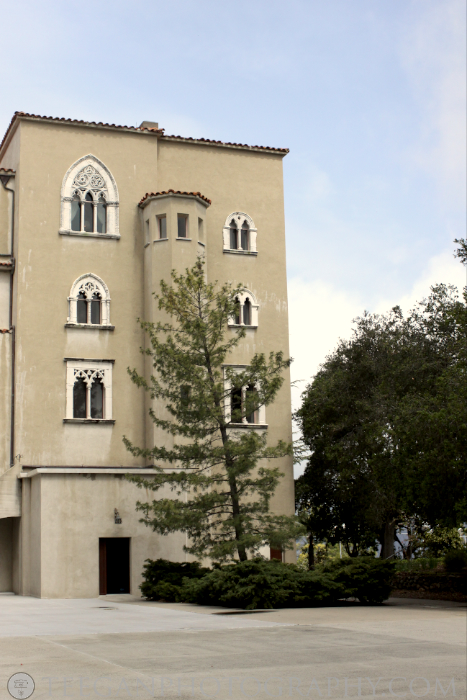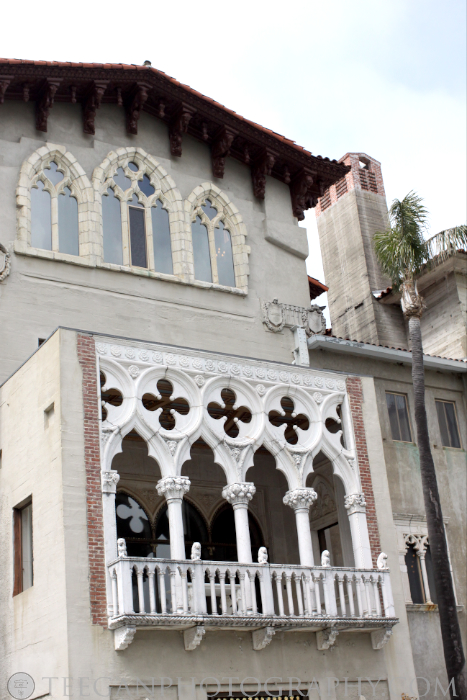 Julia Morgan's little lean-to outside the house where she worked. It was supposed to be temporary … and then something like 20 years later she's still working out of this little hole.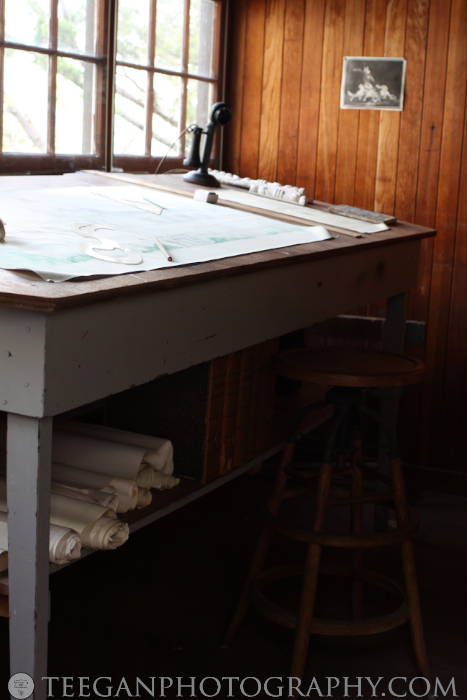 And then 1 final stop at the indoor pool …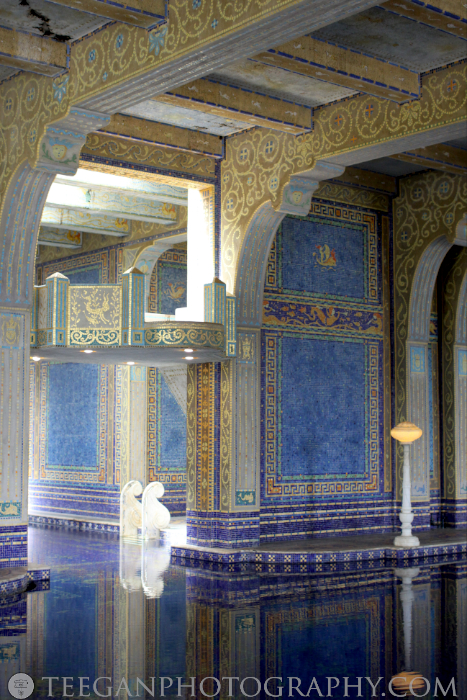 (sad how the ceiling is rotting a bit)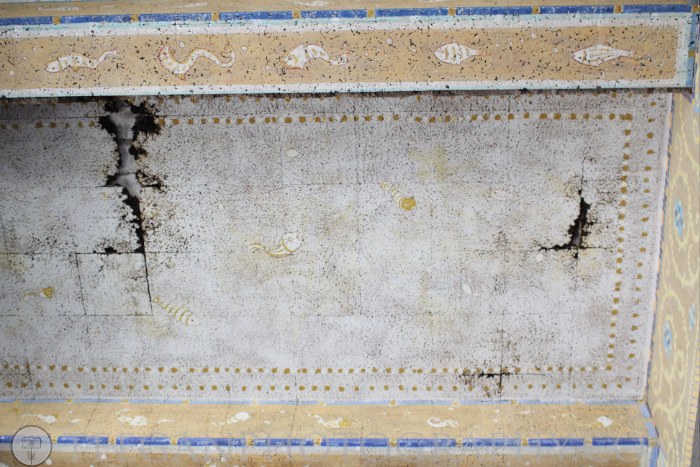 So. How did you like it? Are you going to visit Hearst Castle sometime soon?