We left the improv show at about 930p and started walking back to the bus station …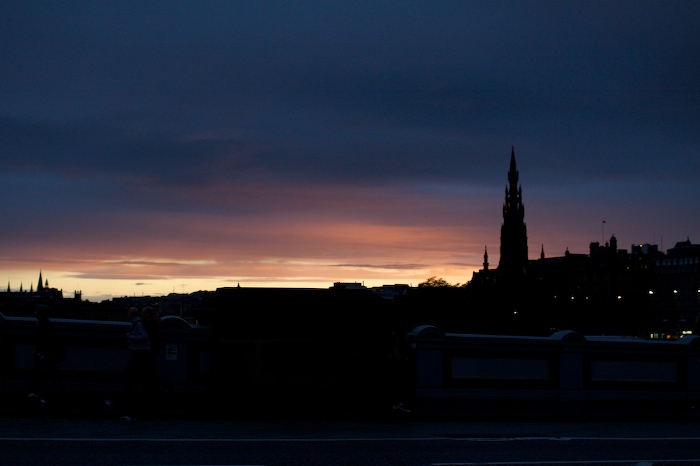 But turns out everyone was hungry. I could have done without food, but I was out-voted.
On the way to the bus station we came across an Italian restaurant – fortuitous since Kevin had been talking about pizza for a couple of days.
So we had pizza at 10p after a long long long day in the city on our feet.
There was so much more I would have liked to see in Edinburgh – which is why I originally scheduled 2 days there – so clearly Andrew and I will have to go back.
We caught a bus back to our cars … and drove north to Aberfeldy… not getting there until well after midnight. Exhausted but … that's kind of the way I like my vacations. Packing in as much travel as I can.
Alarm set for 7a the next morning.