Friday night, Andrew and I got back from Avery Brewery around 6:30p or so. Kevin was ready for some backyard grilling, some water pong and just hanging out at home. Kevin has a few housemates that live in the main level of the house, and all the guys are pretty good friends and they share the backyard.
We had some chicken sausages perfect for grilling over the fire. And it was a gorgeous night to just hang out in the backyard, around the fire, playing water pong.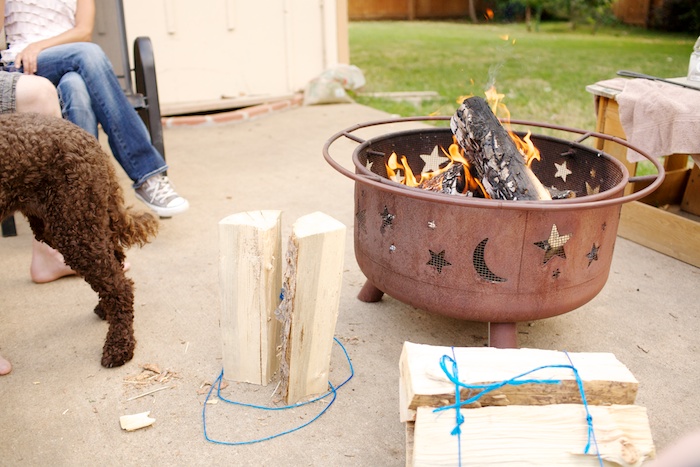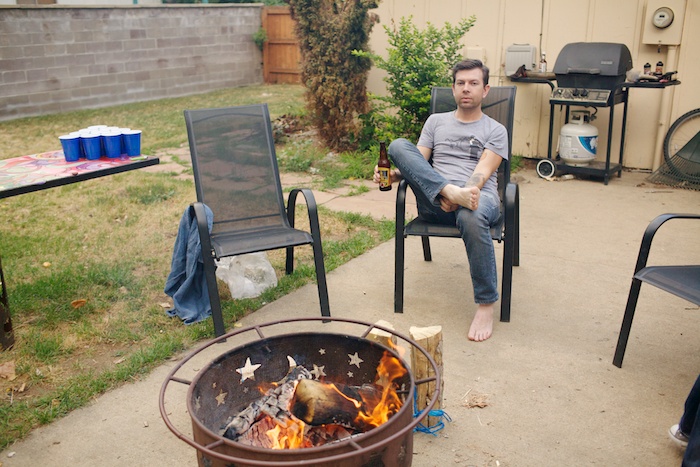 "Water pong" is basically beer pong with water. And less getting drunk. Kevin and his housemates just keep a standing game going and play regularly.
I did pretty ok for my first time. Sam still beat me, though.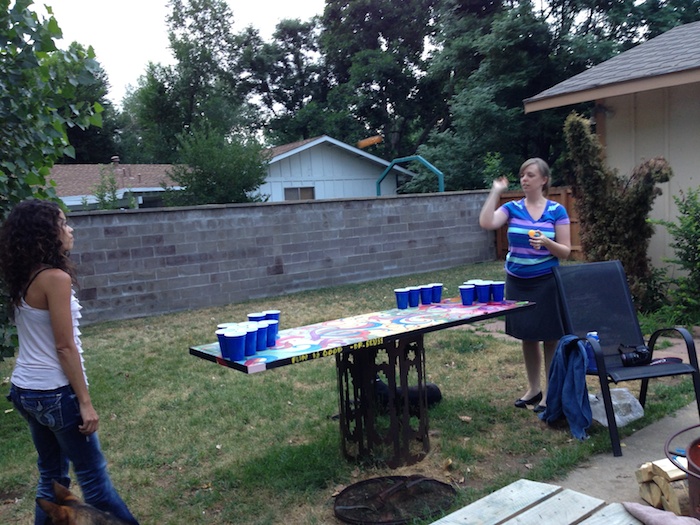 One of Kevin's housemates came out and grilled himself a burger too. I tried to get some ghost stories going as it got darker. I love ghost stories.

After dinner, once it was too dark to see each other and kinda late, we went back down into Kevin's apartment and watched… something. What did we watch that night? Maybe The Hobbit

Next week: Maybe the longest hike I've ever been on in my life!