Continuing our tour of the Stanley Hotel...
(note: part 1 of the tour here …. or you can see the ghost tour we took a couple years ago in Scotland)
As I mentioned before … our tour guide Ryan couldn't really GUIDE us from outside the guests' rooms. But he did let us know what to expect, what we would be looking at, and would silently point out some stuff as well. (kind of like Jimmy, our tour guide for the Sistine Chapel in Vatican City, Italy)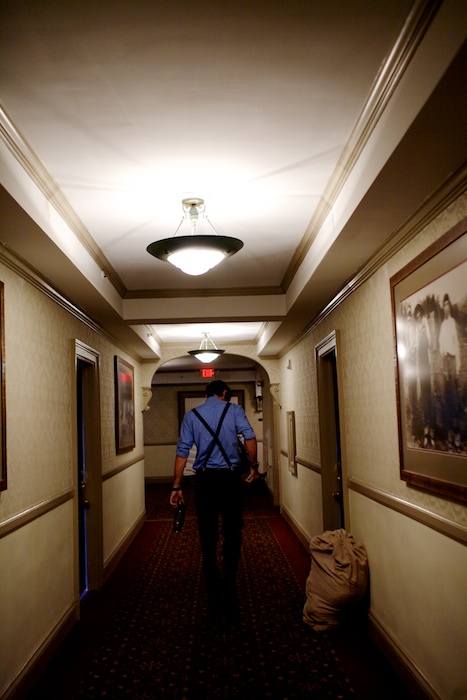 This is the front door of the CURRENT Presidential Suite. The original presidential suite started about 6-8′ closer to the camera, and took up I think 3 or 4 (now) rooms in the corridor.
Again, this is where Stephen King stayed when he got his inspiration for The Shining.
This is also where, in the 20s I think, there was a HUGE explosion and a housekeeper was severely injured. She didn't die, but she is still rumored to haunt these rooms. Especially crawling into bed between an unmarried couple… because, you know. The scandal!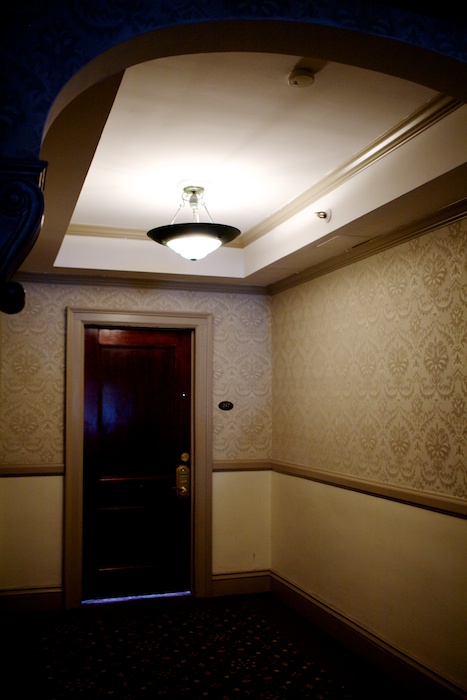 OK. Let's put your ghost hunting skills to work!
The collage below is 1 image – you should be able to click (twice) on it to see it bigger.
I want you to look at these images and tell me if you see a ghost. … or anomaly of some kind. All photos from Andrew's cell phone.
This stairwell is called 'the vortex' and tends to have a lot of activity.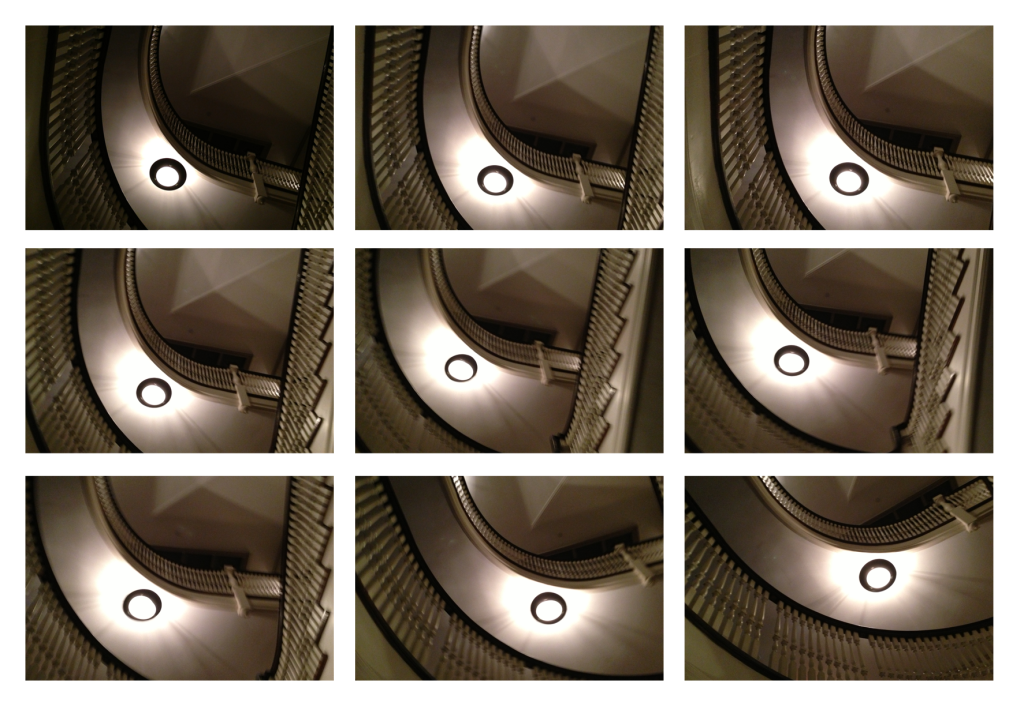 This photo below is up in the bell tower. Apparently a guest scratched that there and the hotel decided to leave it

Another one of the haunted rooms …. it *happened* to be being cleaned when we walked by (benefit of the 11a tour time) so the door was open for us to peek in.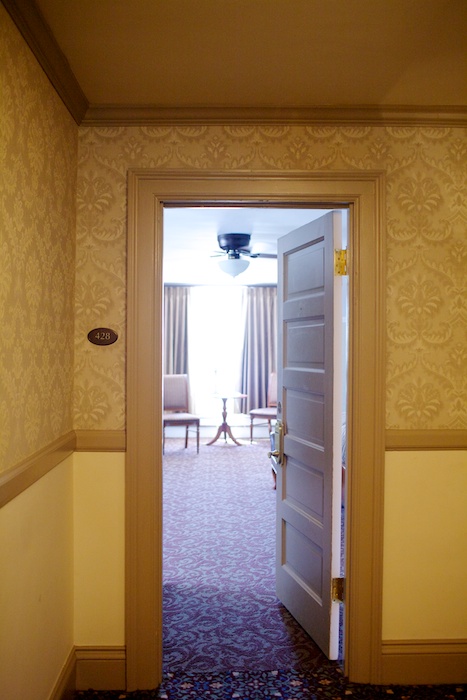 the LONG hallway (there were no creepy twins at the end though)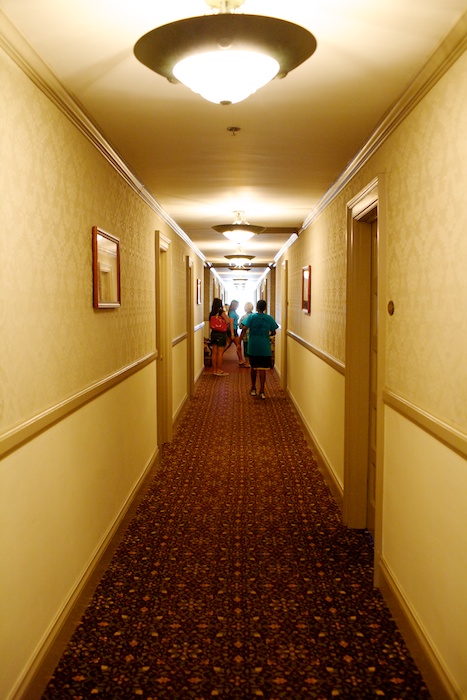 original vintage writing desk…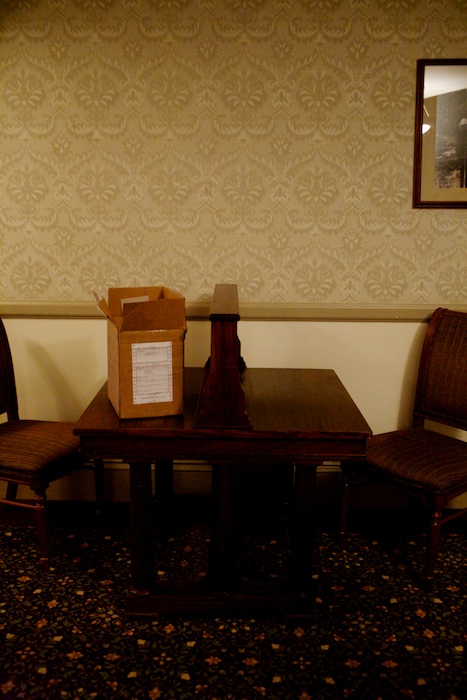 And then after seeing the hallways and the (doors to the) rooms, we headed down to BELOW the basement … to see where the hotel was built on quartz and limestone.
Ryan claims that no one has ever died at the hotel (ghost hunting shows find non-hotel historians who say there have been deaths), so the hotel's theory is these quartz and limestone is the power that holds the HAPPY spirits to the property and gives them energy. This big rock behind Ryan (in the photo below) is directly under the Vortex, (not) coincidentally.
And with that the tour was over! Bummer. I love tours.
We didn't want to pay hotel prices for food, so we took a quick glimpse of the bar (also inspired The Shining) and headed out.
(the back of the hotel)
I would definitely go back for a ghost hunt