Of course we went to Rocky Mountain National Park on our last afternoon in Colorado. And, of course, we went on a completely easy, low-key "hike" so Andrew could stay awake on the drive the next day. Bear Lake parking lot is notoriously crowded. ALWAYS full. It serves as the main parking lot for several trailheads (long and short) and we all kinds of levels of hikers there. We parked pretty far away (basically the first spot we saw).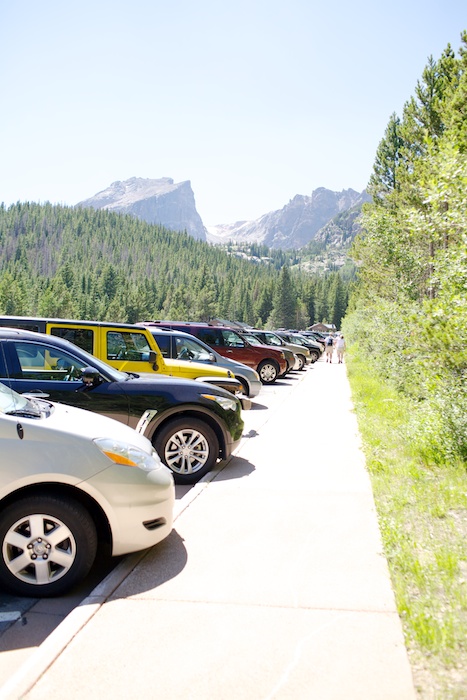 Still gorgeous, and we can walk. No complaining.
Bear Lake "hike" is wheelchair accessible. Which means it was EASY ….. Which means it was crowded. Not terrible. Not as bad as I expected, but still pretty busy.
Once you get to the end of the parking lot there is a shuttle terminal (in case you had to park somewhere else), drinking fountains, and a couple bathrooms.
And the path through the trees to take you to the lake ….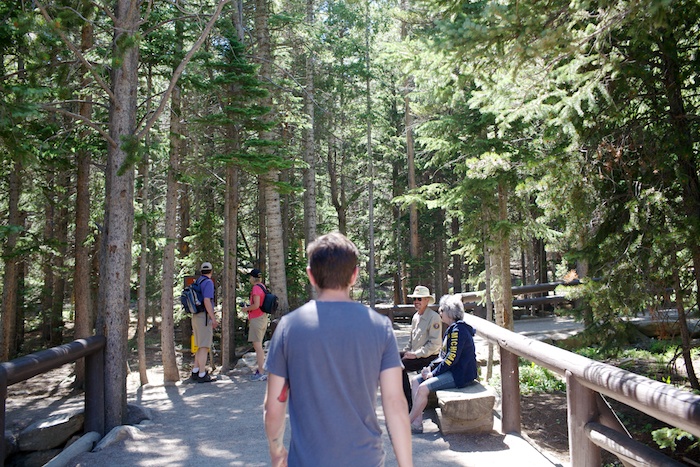 The Bear Lake hike is basically just an easy loop around the lake, but in all other directions are longer hikes to other lakes and other parts of the park.
Someday I'd like to come back and do one of the longer ones.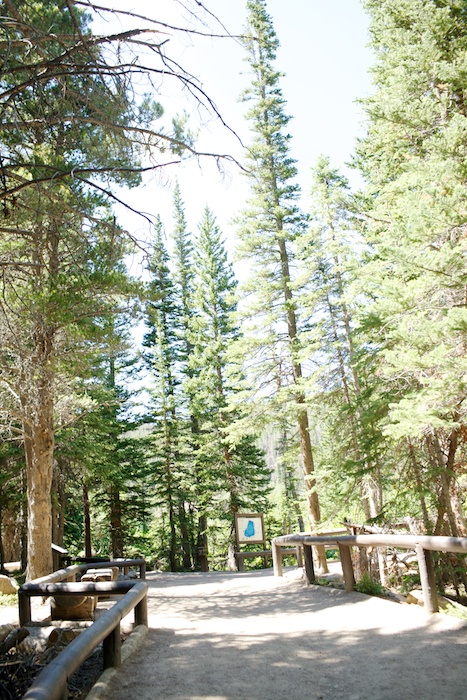 There were points of interest all along the path – and I grabbed the little guide brochure that told us what we were looking at. Various types of plants, a tree that lived through getting struck by lightning. That kind of thing.
It was pretty easy to get to the water from the path, and there were big stones and some boulders all around so we could easily just sit with our feet in the water if we wanted….
Lots of bright blue dragonfly-type insects in this water grass. …
Around this spot we ran into a ranger*
*Tangent: If I were a park ranger this is the kind of assignment I would want. Walk around Bear Lake all day and answer tourists' questions. ALMOST like being a tour guide, except way more low-key
*so we came across one of the rangers who, you know, got our attention, talked to us and then asked if this view looked familiar. Um, no? Should it?
Turns out the back of the Colorado state quarter is a view of Bear Lake. She, of course, was carrying a quarter on her, specifically for this purpose.
The end! Like I said, really easy. Maybe 40 minutes or so and we were deliberately taking our time.
Before we leave Bear Lake, just a quick note re: the water fountains there. All the drinking fountains we came across in Rocky Mountain National Park had a spot where you could fill up a water bottle – not tipping the water bottle at a 45 degree angle so you could wedge it under the spout. An actual for-water-bottles spout. At Bear Lake, it was lower down on the side (see photo below) and reminded me of the water we got all over Rome.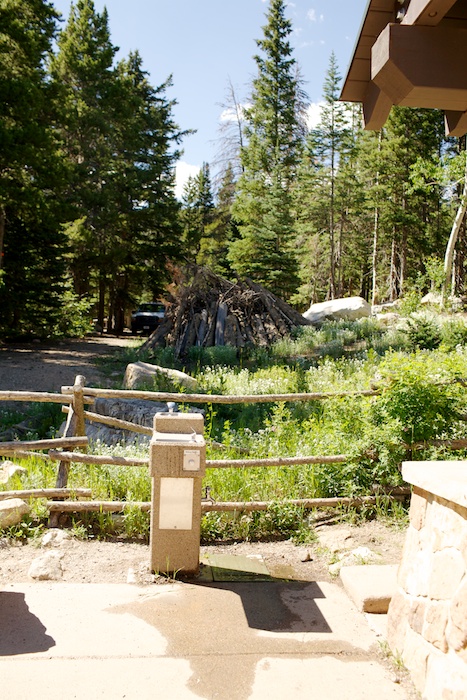 Then we headed home …. back through the park, back through the traffic.
Andrew was exhausted after 2 days of long hikes and then getting up earlyish that morning for the Stanley Hotel. We were planning on driving about 16 hours the next day, so back to Kevin's house to rest.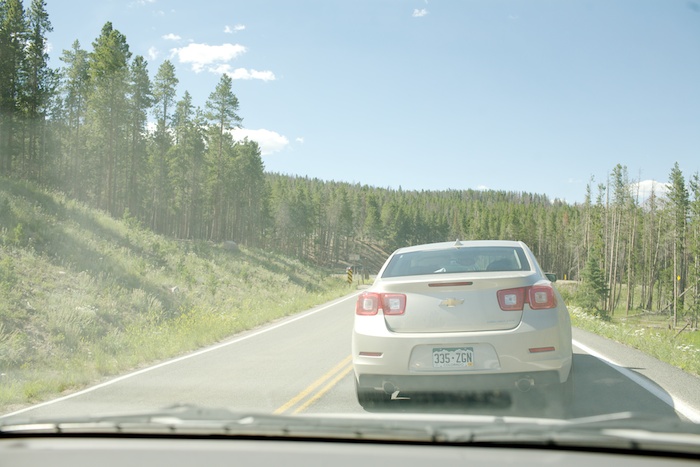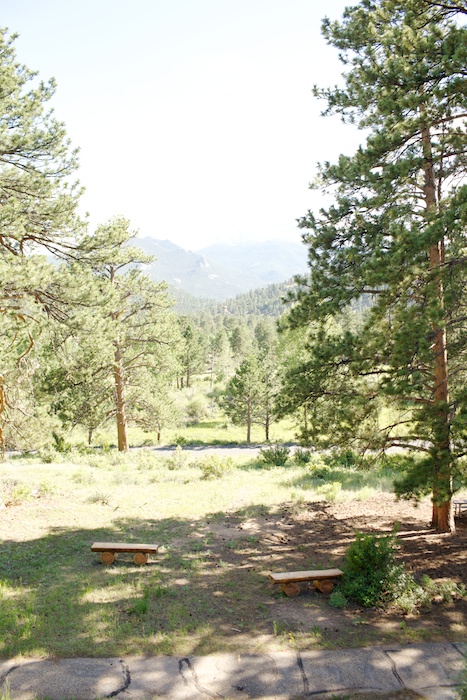 (final stop at the visitor's center just outside the park gates to get a couple little souvenirs)