SO Monday afternoon we spent at the Stanley Hotel which is in Estes Park, CO (part 1 and part 2 here). You know what else is in Estes Park? The entrance to Rocky Mountain National Park!
Obviously we went again… ESPECIALLY because our pass was still good, so we didn't even have to pay another entrance fee. God bless the National Park system!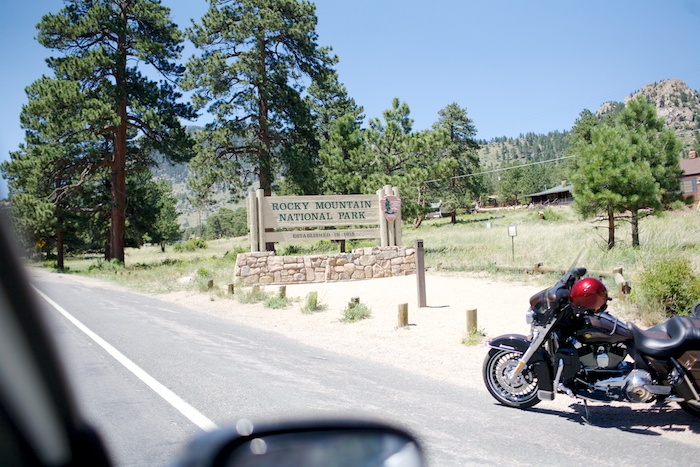 This time, instead of turning right and heading up the Trail Ridge Road, we turned left / south toward Bear Lake.
We stopped first at this visitor's center just inside the park entrance. I don't remember what it was called, and I can't look it up because 'government shutdown' apparently means making entire websites inaccessible. Even though they are obviously still paying for the site's hosting. Whatever.
Anyway … the visitor's center was closed anyway. But we parked, got out, checked out the view. It is SO gorgeous there!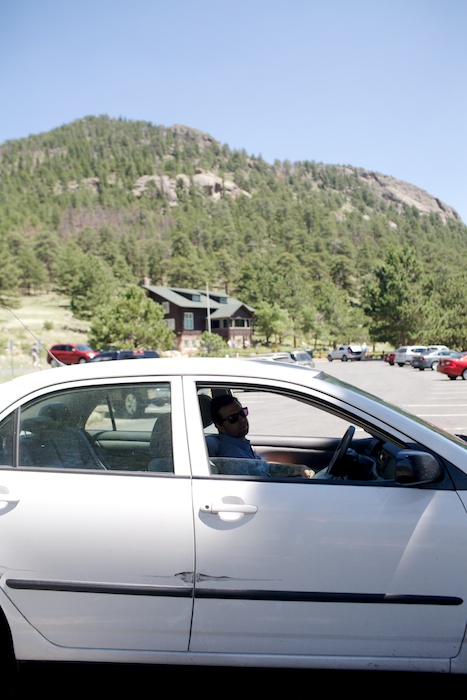 Back in the car and a little bit farther down the road we could pull onto the shoulder and park, and then head down to this river/creek/stream (no idea what you would consider this one).
Shoes off. Feet in the water. It was a beautiful beautiful day.
A ranger leading some horse-back-riding tourists walked by (between the river and the car)…. That would be so fun!
Honestly, if I had a book I could have sat there ALL DAY.
But, we wanted to see a little bit more of the park since it was our last day…. back in the car for a little more driving.
The road to Bear Lake has construction (probably every summer), so we had to stop for awhile… You can see the line of cars behind me in the mirror.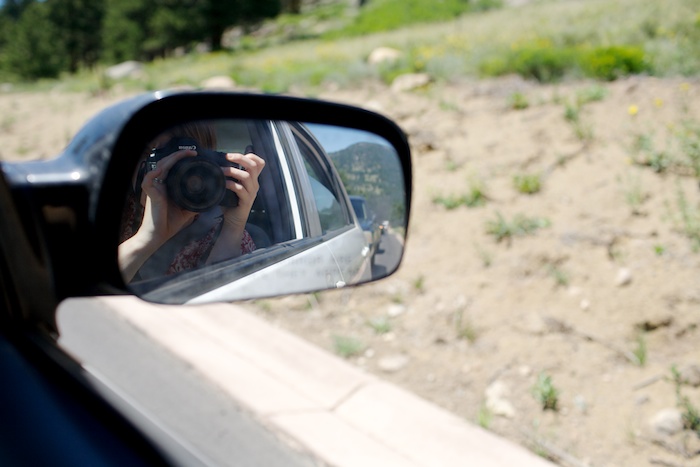 I kept looking up at the mountains, straining my eyes for any tiny little hint of movement and wildlife …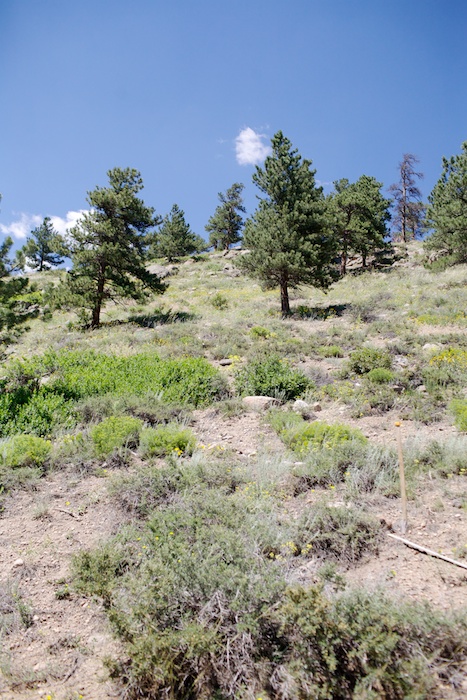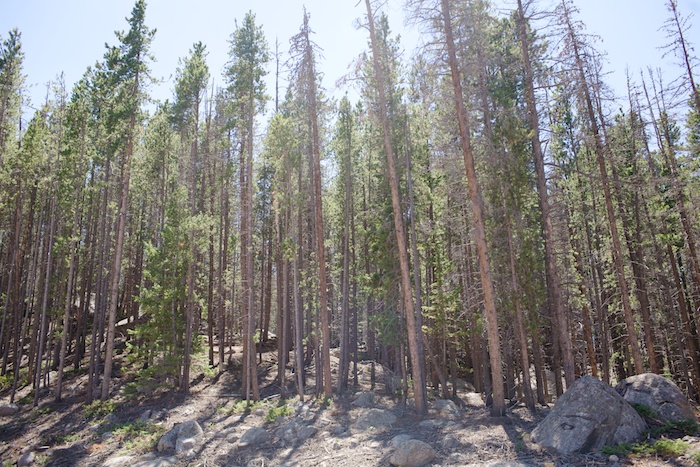 Tomorrow, our "hike" around Bear Lake…