Wednesday afternoon in Colorado, Kevin drove us around Boulder, showed us his school and we went up into the mountains to the west of the city.
Our first longer stop was at (I think) Walker Ranch where we hiked a short loop. Maybe a mile?
But it was lovely …
There were a TON of dead trees.
Everywhere we look were trees felled by beetle kill. SO so sad. Mountain pine beetles are destroying millions of acres.
You can see in the photo above a little … straight ahead of the boys was the road. The actual trail crossed the road and went around a MUCH bigger loop (7 miles, I think), but we were running out of time and it was hot so we just turned left at the road and walked up hill (steep, hot) back to the parking lot where we started.
Next, Kevin wanted to show us more around that neighborhood on the top of the hill. There are little pockets of residential streets. It reminded me a little of where my grandmother used to live in Prescott, right up against a national forest.
Finally, we drove all the way around to the far side of (I think) the Gross Resevoir…. Turns out Andrew LOVES dams. I had no idea…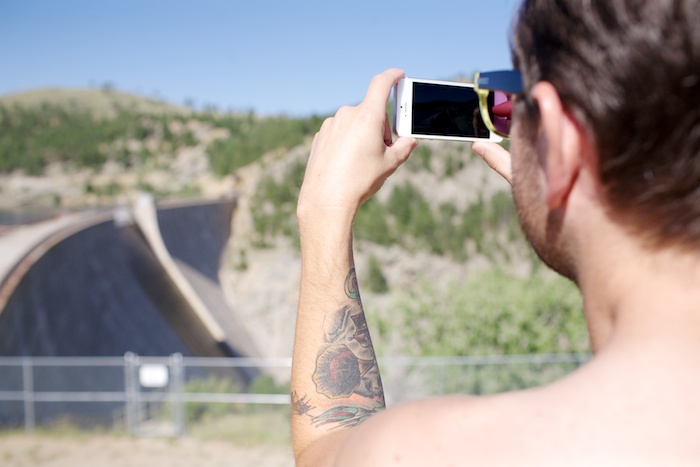 It's pretty gorgeous there. We saw a couple guys fishing and there's this little picnic area.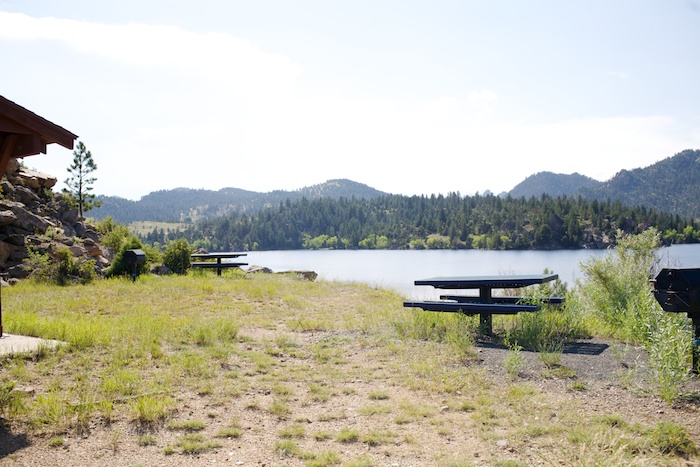 Muppet had fun too

Finally it was time to go … . we drove all the way back around the lake/reservoir, down back the mountain and toward Denver where Kevin's girlfriend lives.
That post next week!
Do you love dams as much as Andrew? Any to recommend we visit?