Friday morning: We were all kinda worn out from our long day on Thursday. I woke up first (of course) and had an hour or 2 to myself again. I made coffee, and worked on my travel journal a little, and dove back into the book I was reading (Game of Thrones by George R.R. Martin).
We kind of just read all morning … .
I didn't want to spend ALL day reading, though. Andrew and I made plans to go out (Kevin stayed home).
Before we even started planning our trip to Colorado, a blog that I follow posted this Boulder, CO city guide. PLUS one of Andrew's co-workers used to live here, so we got some recommendations from him too.
We left mid-afternoon and started with Salvaggio's for lunch. It's a deli in downtown Boulder that was recommended to us. It was pretty empty – but of course we went at about 2p. In the summer in a college town.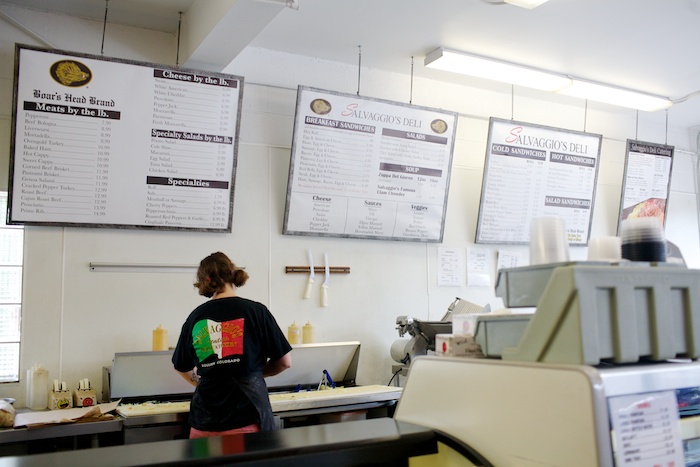 Good (enormous) sandwiches. Poo signs: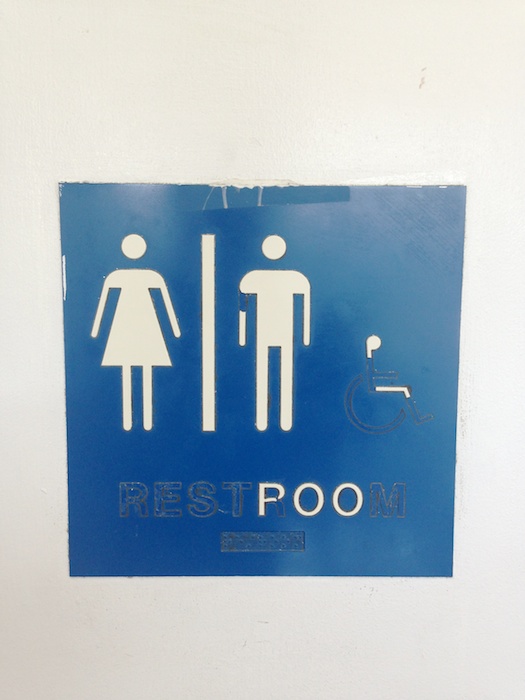 We timed our lunch for the middle of the afternoon so we would be done at about the right time for the highlight of the day: touring Avery Brewery.
Again, this was a recommendation, but when we looked into it even more I got more and more excited. This brewery offers free tours every day at 4p (you just need to get there and sign up. First come first served). We got there at about 340p or so, so we signed up on the sheet, and then settled into the tap room to try some of their beers before the tour.
I don't know if you can read the menu, but each of these beers is offered in a $2 "taster" size. Which is perfect for us, since I don't drink beer and Andrew wanted to try a bunch of them.
But the "tasters" are this big:
That is more than just a taste, to me. For $2? Deal city.
We tried 4 or 5 different kinds before the tour started. The tap room also has all these outdoor tables to sit and drink (and eat) too. Keep in mind this was a Friday afternoon. It was such a great environment!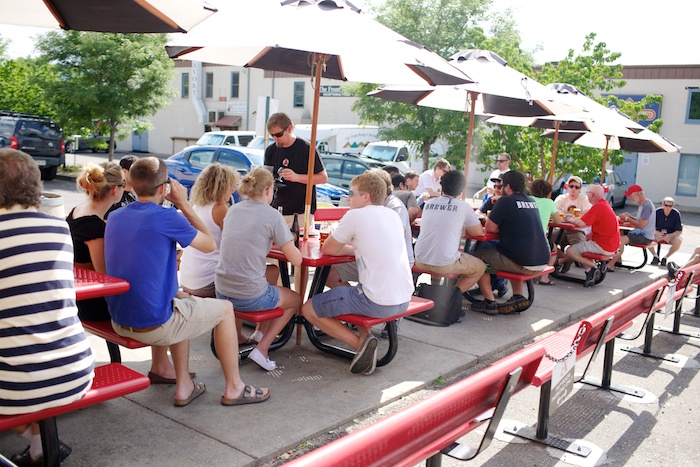 So our tour started (free!) and we were led around the brewery by Jordan: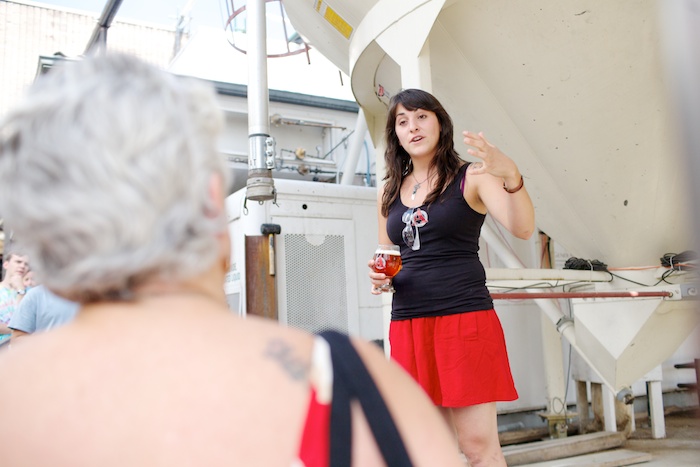 Jordan obviously loves beer and loves her job and she was a GREAT tour guide!
The brewery is in an industrial complex kind of place – they take up 3 or 4 separate units that are not actually all next to each other so there was quite a bit of walking around.
Walking back to the tap room – next stop the bottling center and then after that the barrel room….
The last stop was the barrel room …. where we got a (free) taster for one of their main brews!
I learned a lot about beer – I learned a lot about Avery in particular. And even though I don't like beer, I'm still really glad we went and that I at least tried the beer.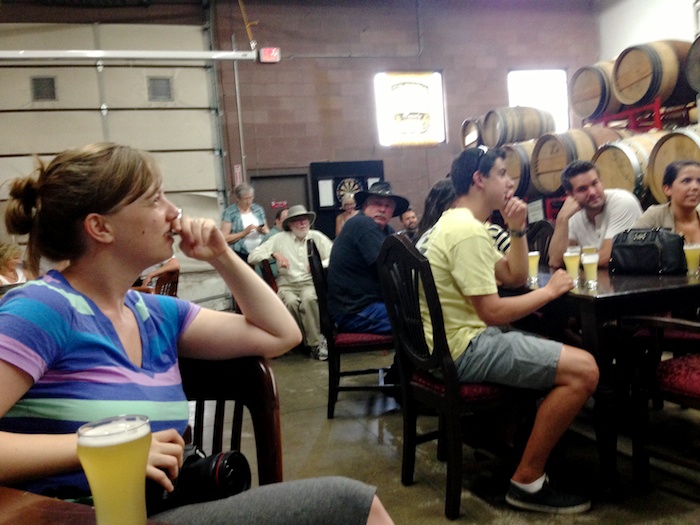 After the tour ended, Andrew had another couple beers that he wanted to taste before we left so we found a little corner in the tap room and ordered a couple more drinks.
Fun little "date" in the middle of our vacation.
Next: relaxing in Kevin's backyard