When I was growing up, my parents took Kevin and I on a real vacation pretty much every year. A week away in some place new, seeing National Parks or historical buildings or something. At the time it was kind of annoying (I had to give up doing a play every summer for this week away with my – ugh – FAMILY)…. But now I realize I was super lucky to be able to travel every year.
Andrew and I haven't been on a trip *every* year, but we are on our way to hitting that mark.
This year, we visited my brother in Colorado. We haven't visited him since 2006 when he lived in Monterey, CA and that was only for a couple days.
Now he's going to school in Boulder, Colorado, but will only be there a little bit longer so we knew we had to go soon.
The original plan was to do a 2 week trip and include a road trip to visit all the fantastic National Parks in Utah on the way to Colorado, but we had to adjust our plans because Andrew's time off is had to change.
But we still got a full week, including a drive from L.A. to Boulder, Colorado.
Andrew got home REALLY late the night before, but we still got up at 3:30am to pack the car and left a little after 5am. To drive ALL THE WAY to Colorado.
Just over 1000 miles, hopefully around 16 hours.
From our house through Las Vegas, through a tiny corner of Arizona, then turning north into Utah and East again to Colorado….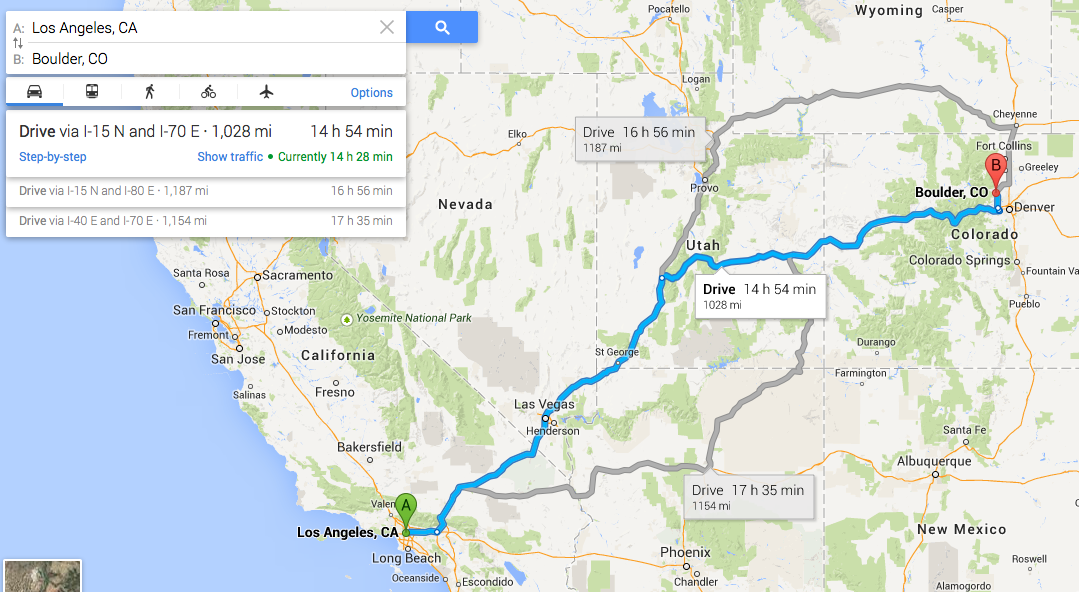 I went back to sleep a little bit after we left so I could have the energy to take over the wheel when Andrew was ready to rest.
We packed a TON of snacks and water bottles for the trip, I started reading Game of Thrones and slept on and off throughout the morning.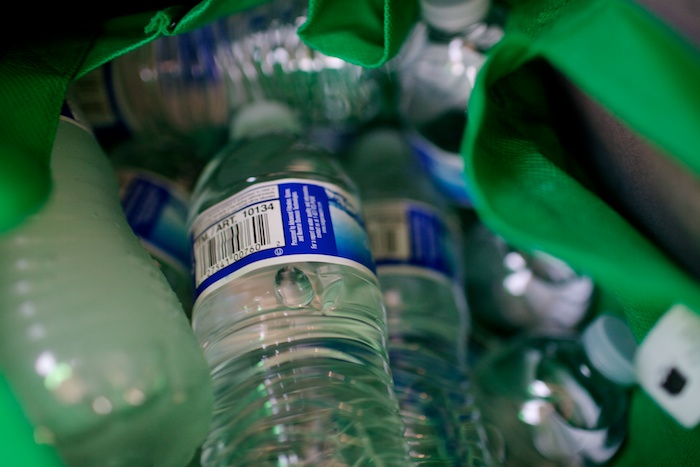 Big thick books are the perfect thing for a road trip through the desert. The stretch of drive up until Colorado was kinda boring and VERY hot.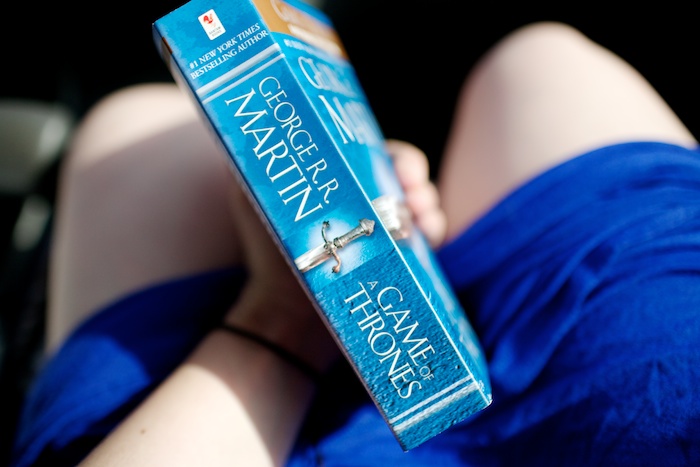 Andrew took his shirt off to avoid getting a (worse) farmer's tan.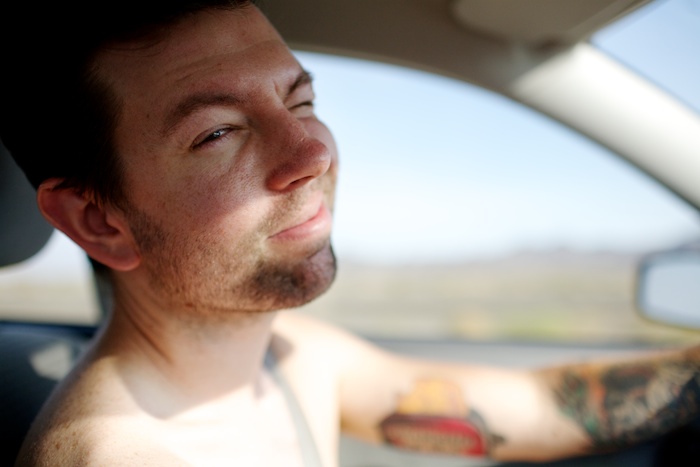 We got to Las Vegas right around rush hour (~9a) which was unfortunate timing.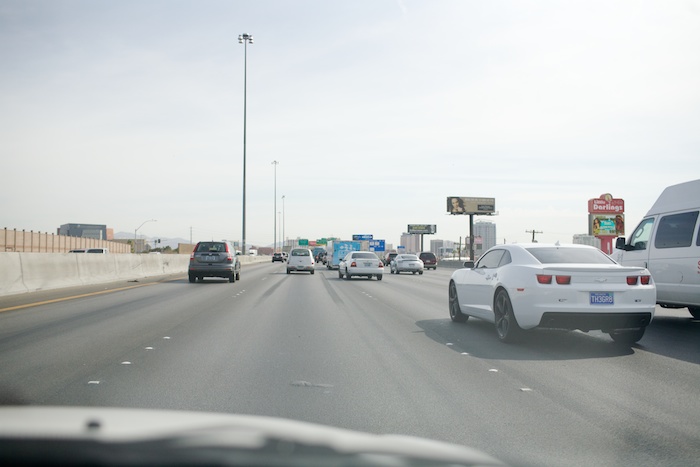 Over the whole day, we hit a high of 108 degrees! Bleck.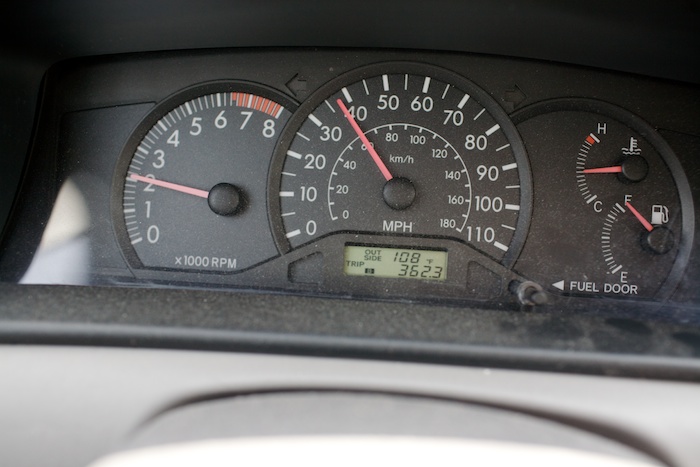 I ended up taking Andrew's shirt and hanging it in the window to protect myself from the sun. It was HOT and sunny and I could feel my shoulders getting burnt.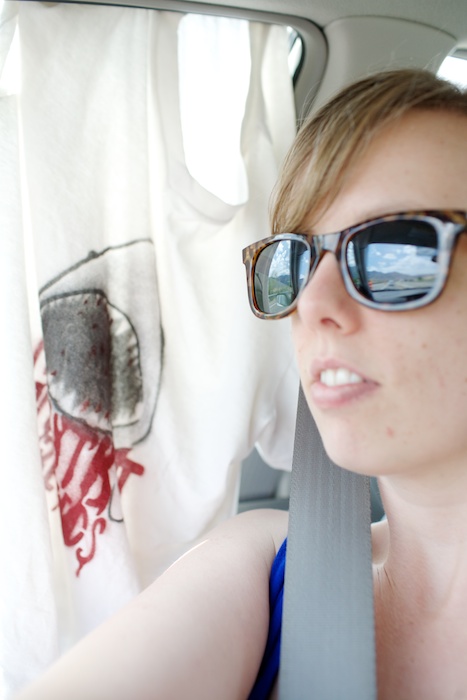 We stopped not long after this for food in Mesquite, NV. And it was SO HOT. Oh my word so hot.
After lunch, after getting gas, after leaving Nevada, the scenery finally started to get interesting.
We hit the Virgin River and drove through this canyon …. Andrew was just BLOWN away!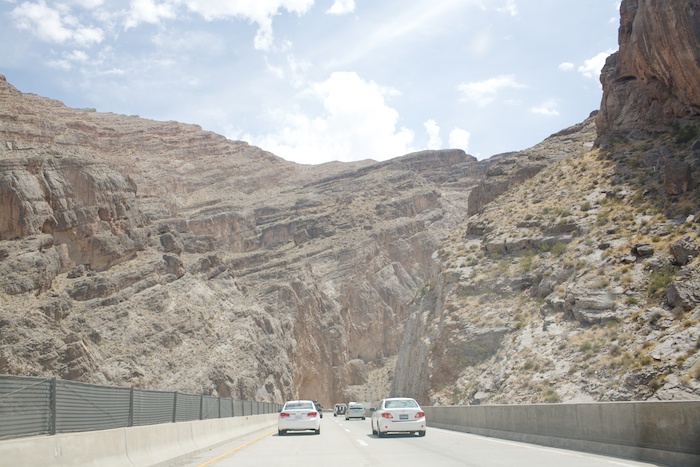 After this bit, we drove through the northwest corner of Arizona (where all the mountains reminded us of the Grand Canyon) and north into Utah.
There were some mountains and some desert, but after an hour or so we got here ….  mountains and rain and lovely green: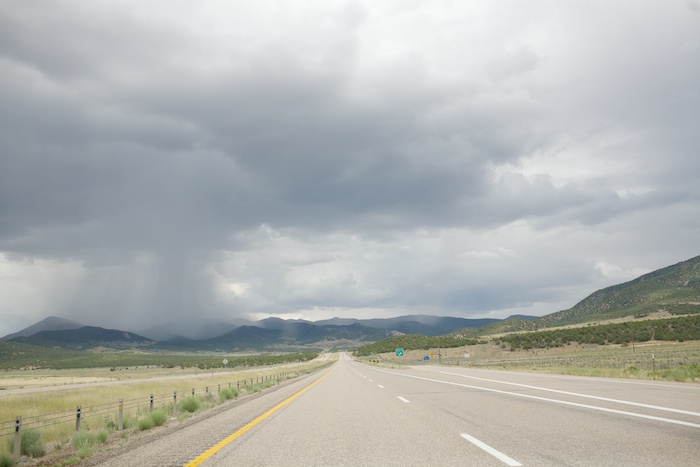 We drove through quite a bit of rain. Which was SO nice after hitting 108 degrees. I think we got down to 70 degrees or so in this part of Utah.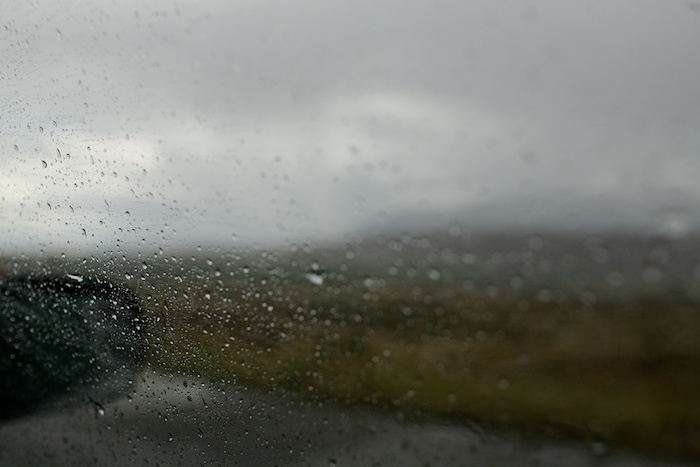 stopped again for gas around Salina, UT.
Next big turn was to get onto the 15 East to start heading toward Colorado. We drove over some mountains, hit more intense rain (and actually hydro-planed a little) and were definitely slowed down a bit on our trip.
It was still gorgeous ….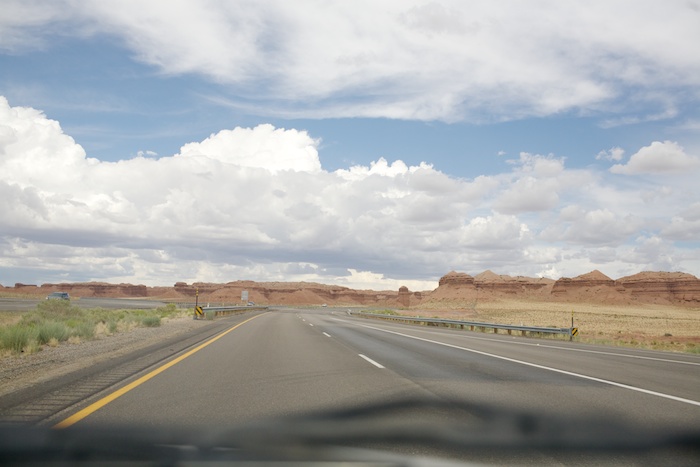 Once we got into Colorado, we stopped at Grand Junction for dinner …. and then from there it was just a few more hours until Boulder.
Only an hour or so of daylight for me to read still….
And this whole time Andrew is declining my offer to drive. Right about this 5/6ths point I think he decided he needed to do the whole drive himself. Because he's crazy, obviously.
Entering the bit of the southern Rockies we drove through to get to Boulder ….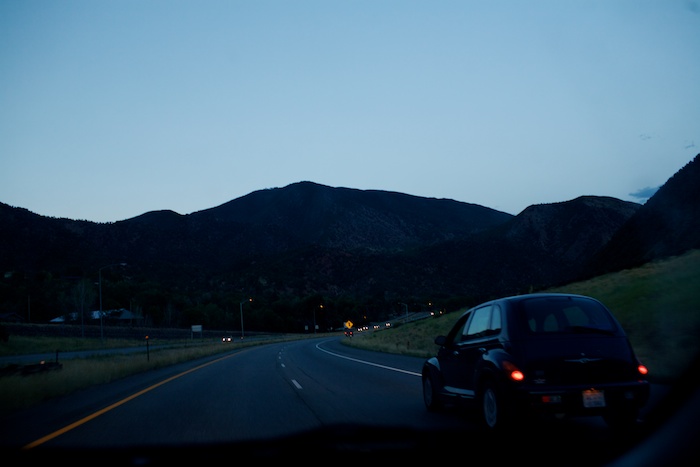 I wish we had gotten to this part of the trip earlier in the day so the photos were lighter.
The stretch of drive along the White River National Forest was just THE MOST gorgeous.
Andrew wants to go back just to do the drive. The freeway takes you along the river, but the east-bound and the west-bound parts of the freeway are built on different planes. We were driving all the way down in the canyon, RIGHT along the river, but the west-bound lane was on a platform high above us. Kind of amazing. I couldn't get a good photo because it was dark so you should just go yourself.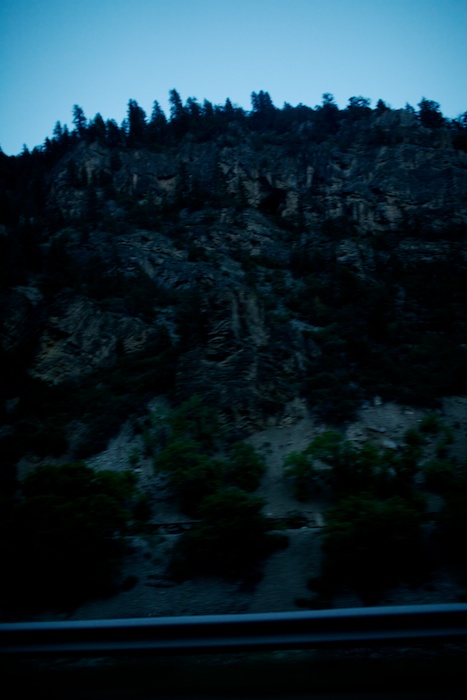 We drove through Vail (dark dark dark) and other mountain towns, through several tunnels, and up quite a bit of elevation over the full day.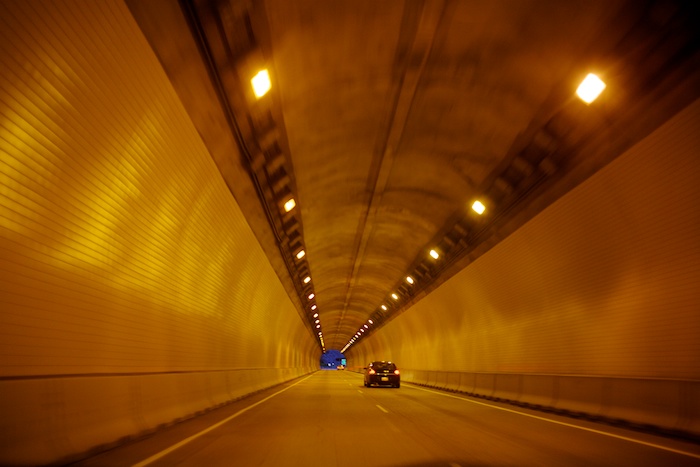 At a temperature low, I think we got as low as 50 degrees or so – almost a 60 degree range in a single day! Road trips are crazy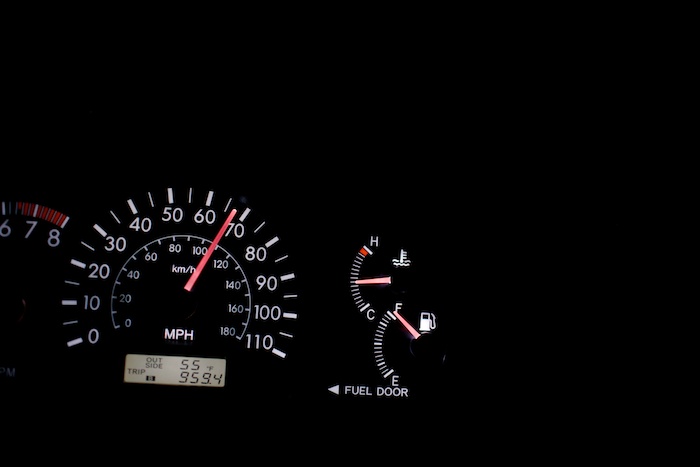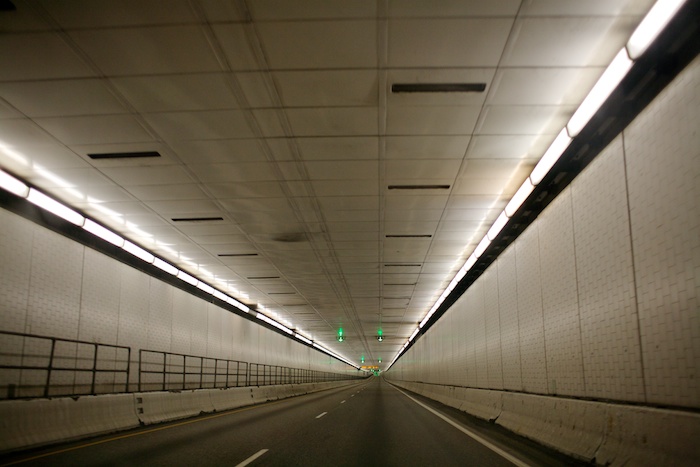 Andrew started to get a little loopy near the end. He was SO TIRED, but insisted on driving the whole way himself.
We FINALLY got to Kevin's house after midnight.
It took us around 18 hours, I think….. Partly because of the rain delay, we lost an hour in the time zones, and we ended up stopping quite a bit so Andrew could stretch his legs, wake up a little and take a break.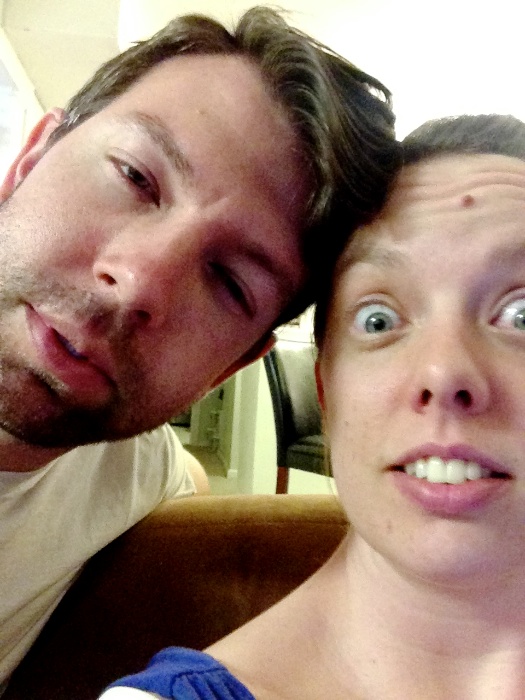 (our first time seeing Kevin's apartment)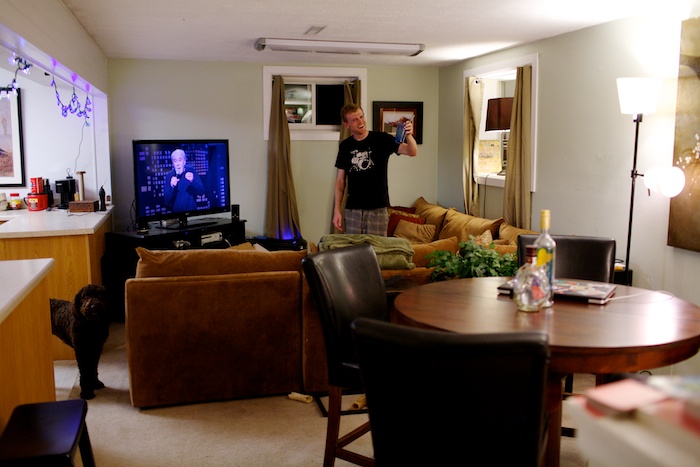 We went to bed basically immediately after getting there. Poor Andrew. He had maybe 3 hours of sleep the night before and then insisted on driving the WHOLE way. But now he can say that he drove 1030 miles in one day. His next attempt is a straight-through drive to Austin, TX (21 hours). Because he's crazy.
But, honestly, Andrew says the drive to and from Colorado was his favorite part of the whole trip. He definitely wants to do it again, and he already told his parents they should do the drive too

Next: Our first day in Boulder.
What is the farthest you've ever driven in 1 day?