Wednesday night – our first day in Colorado – Kevin's girlfriend Sam invited us over for dinner at home. So sweet of her, since she hadn't met us yet and apparently usually makes herself pasta (which Kevin told her I don't eat). So, after we went hiking in Boulder, we drove south to Denver where Sam lives.
But first a stop at the grocery and liquor stores (ice cream and beer) where I noticed the back of Kevin's car: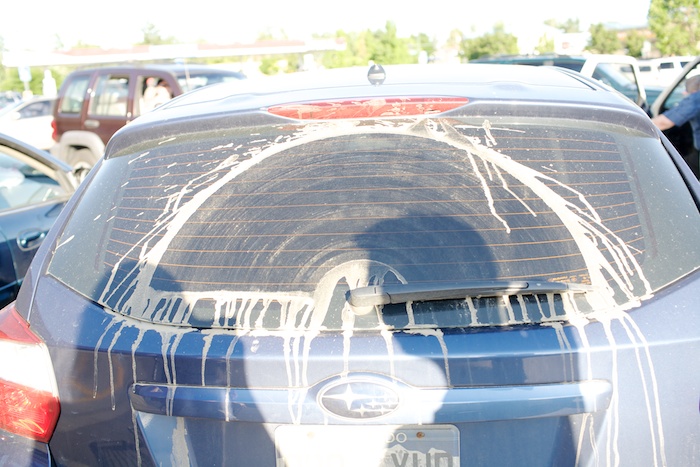 Sam is living in this house in Denver that she is helping fix up in exchange for rent/space. But her roommate/landlord/boss was out of town so we had the house to ourselves. It's in this cute old neighborhood in Denver ….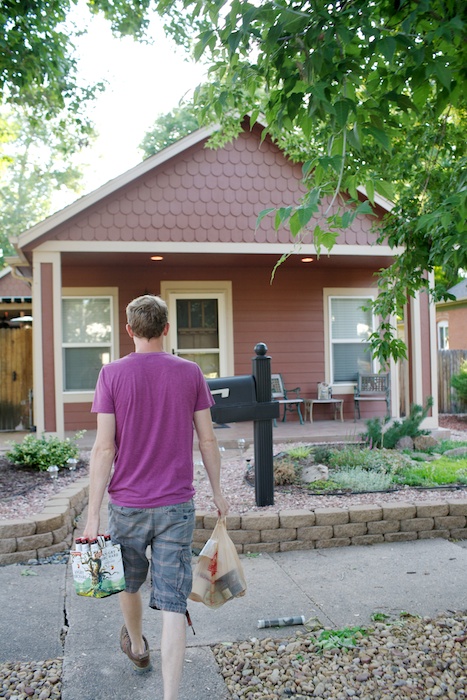 Just us and NINE animals : 3 chickens, Kevin's dog Muppet, Sam's dog 'Mo (Guillerrmo), 2 birds (parakeets?) and her roommates 2 dogs.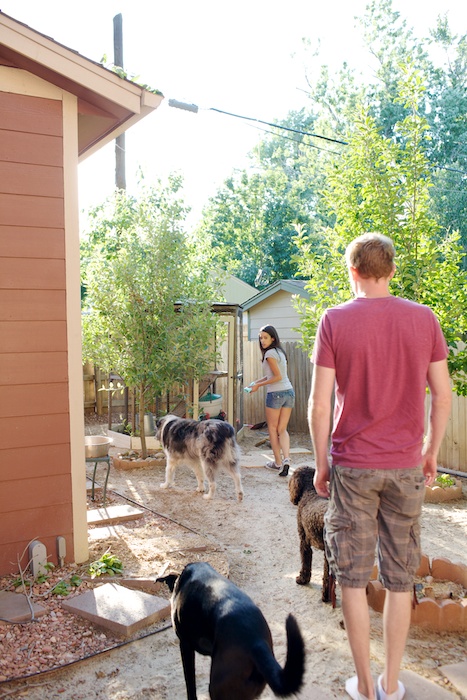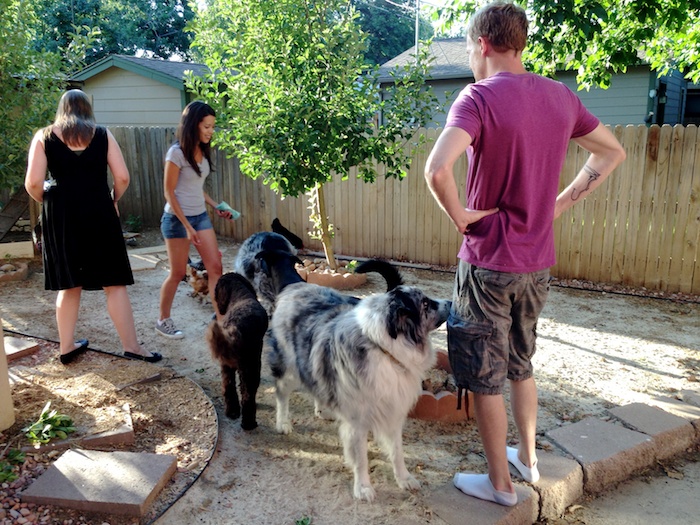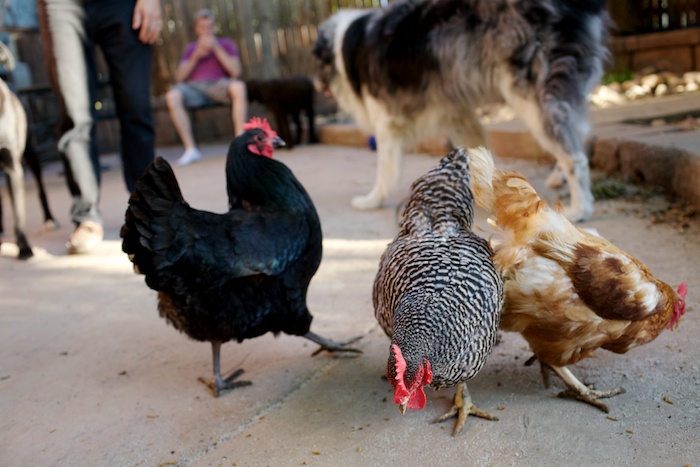 We like Sam. She's super cute and sweet and really interesting

Although I felt ENORMOUS the entire week we were hanging out ….. she's about HALF my size.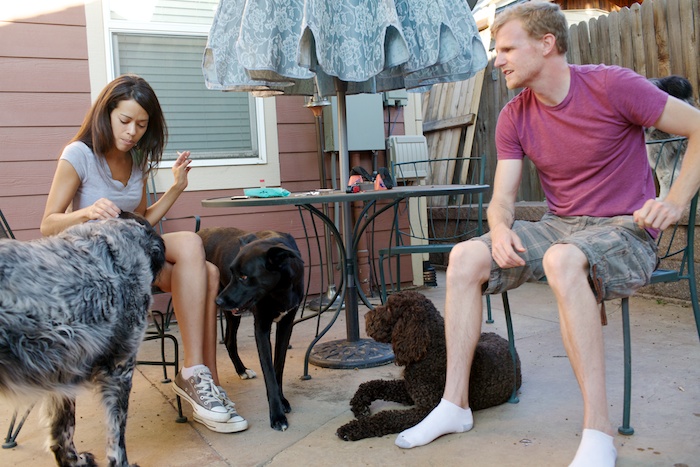 For our dinner at home Sam made:
roasted chicken
steamed asparagus
roasted potatoes
green salad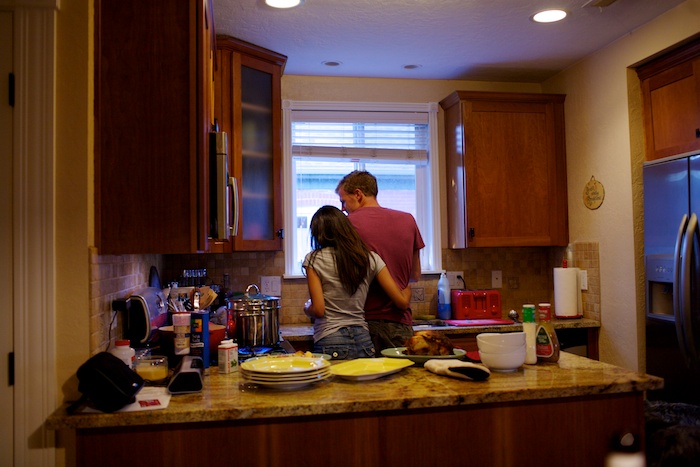 … and she made Kevin carve.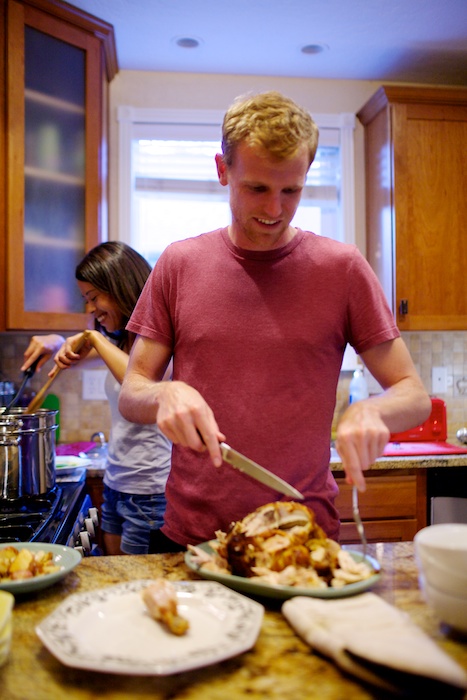 We tried to eat outside, but there were WAY too many flies (probably attracted there by the chicken coop).
Too bad, because it was gorgeous there.
After dinner – right around sunset – we walked a mile or so over to a local dog park with Muppet and Mo. Gorgeous night, those dogs are both so sweet.
Fun night in – it was really nice getting to meet Sam in such a low-key way.
Tomorrow: Andrew's first time at Rocky Mountain National Park