So, needless to say, after the long, exhausting hike on Saturday, when I woke up Sunday morning I was so so tired.
Plus, for whatever reason, my right shoulder was especially sore – I assume from carrying my big camera all day.
(nevertheless, I was still the first one up on Sunday morning. I just can't get away from my early morning habits)
Andrew – love him – went out and got us big coffees. Kevin has a coffee pot, but it's really for 1 person. I could drink a whole pot full myself, so a couple of the mornings we were in Colorado, Andrew just went to a local coffeeshop and bought us some. So we didn't have to hover over Kevin's machine making potfull after potfull for all 4 of us.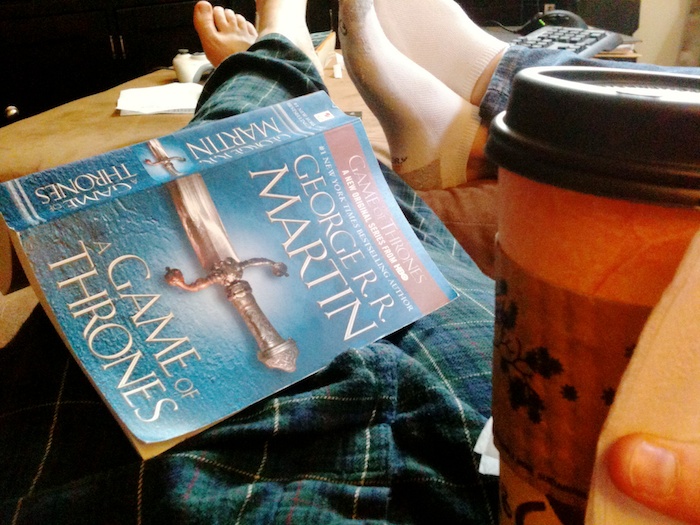 While he was out, Andrew also stopped by a liquor store and bought about $100 worth of beer that you can't get in California. We have a few friends who are beer connoisseurs. Including one who is actually the beer buyer for our local Whole Foods.
Yea, we brought all of that home with us …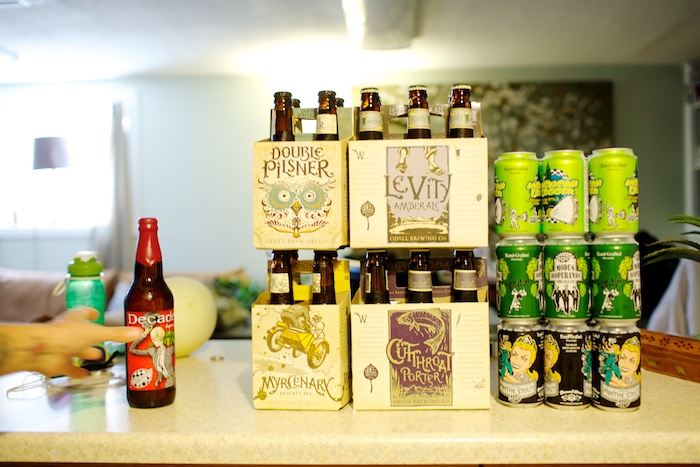 Kevin and Sam got up later in the morning …. and by then THEY were all ready to go for another hike.
I was not.
So Andrew, Kevin, Sam and the 2 dogs packed up water and snacks and left around 1p to go find another hike.
I stayed home and read and rested and worked a little bit.
All alone.
(did the dishes, even, since apparently no one else in the house was going to)
By mid-late afternoon I was ready to head out and do something, but since I was all alone I didn't end up leaving the house.
This is what Andrew was doing while I was lolling about …
They drove out to Nederland (where I think Kevin had been camping before) and found a trail:
They had some spotty cell service, so at about 6p Andrew texted me and said "Just got to the end of the trail. We'll be home around 9p."
My immediate assumption was the trail was a loop and they got back to the car but it would take them 3 hours to drive home. SO confused.
Instead, he meant they got to the END of the trail, and had to turn around and come back …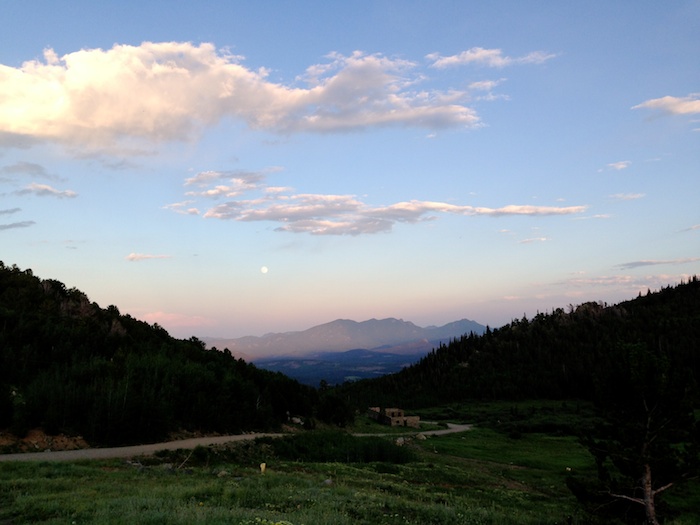 They ended up stopping for some A&W food on the way home, walked in a little after 9p and we watched (the first half of) The Hobbit.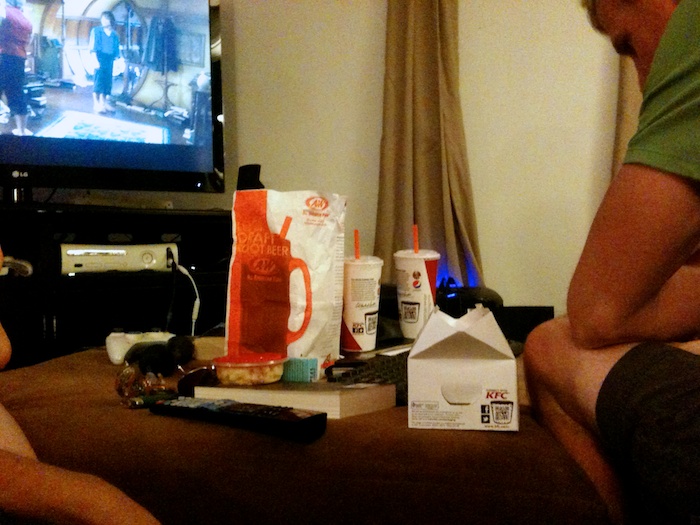 We both had good days (albeit separately)…. but now the problem was that I was all rested and ready for Monday and Andrew was not.
He's a trooper though. Wait til you see what we did Monday (after he had spent basically 2 days hiking)