Since I've been blogging here so irregularly, I forget what I have told you and what I have not.
So let's start WAY at the beginning.
Our friend Liz got engaged late last year, and Andrew was so excited to go to the wedding! He and Liz worked together in Phoenix and she has since moved (back) to Wisconsin. She came out to visit us last summer, but other than that we never get to see her. So we made plans to travel to Wisconsin the last weekend in June….
…. and then we decided that I would quit my job, so I deliberately did NOT request that Friday off work so I would be sure to have quit by then (!!). So my last day at the day job was June 21, and the following Friday we were up at 3am to leave the house at 4am to get to LAX in time for our 6am flight.
I was easing into my new schedule, but it wasn't terrible to get up that early. I probably fell asleep at 9p the night before. Andrew, on the other hand…. He apparently doesn't need sleep. Or doesn't do time well. He got home just a couple hours before he had to get up. Maniac.
We don't fly out of LAX all that often, so we'll call it an adventure. We parked at The Spot and took a shuttle and that was far more manageable than having to worry about someone picking up/dropping us off. LAX is kind of the worst.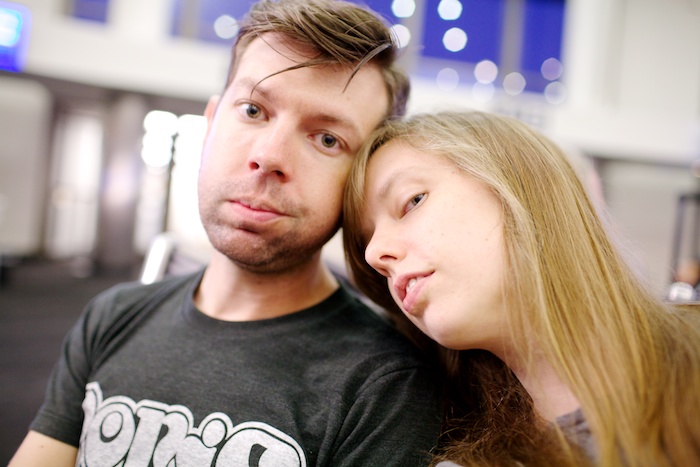 We had a few hours to Denver airport, and then another hour or so to Madison.
I started this book … which led me to start making crazy notes for this site that was just an idea then. (Now it's barely more than an idea, but at least it exists).
Great book. Highly recommended.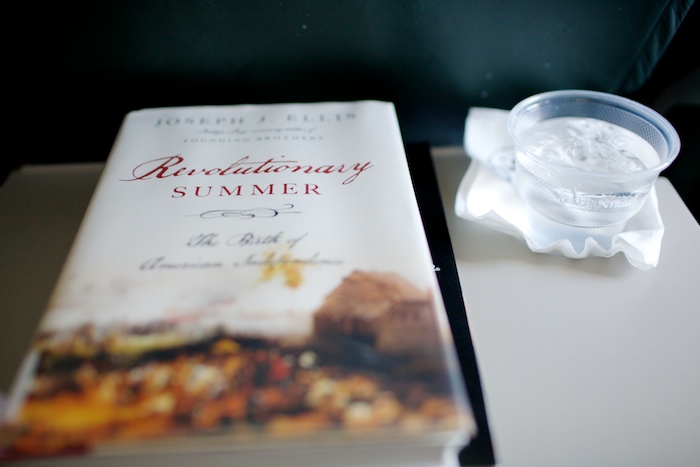 Andrew slept. The whole way.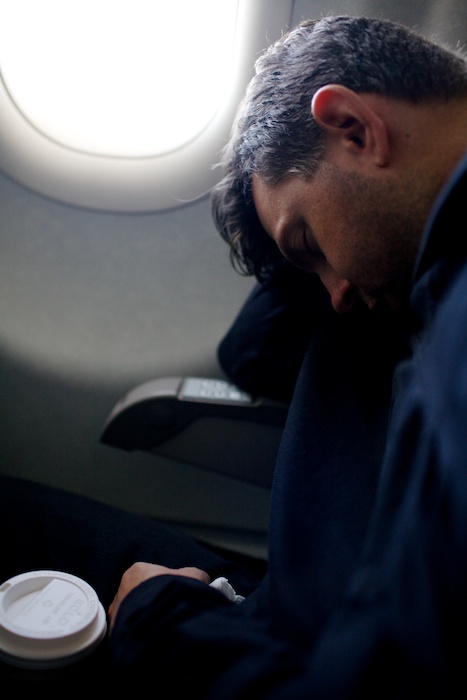 We got to Denver …. 10a or so? Hard to say with the time changes, but definitely in time for lunch for us. Since we had been up since 3a.
Here's the problem with lunch: I like real food. And it's hard to find real food, fast, at an airport. Especially since I'm trying to eat gluten-free-ish.
BUT! Miracle of miracles! Quizno's has wraps. Basically salad in a tortilla. And they're not half bad. I was so pleasantly surprised (and Andrew got to try some fancy hot sandwich. Seriously so pleased to have found something that genuinely resembled food I would make for myself at home.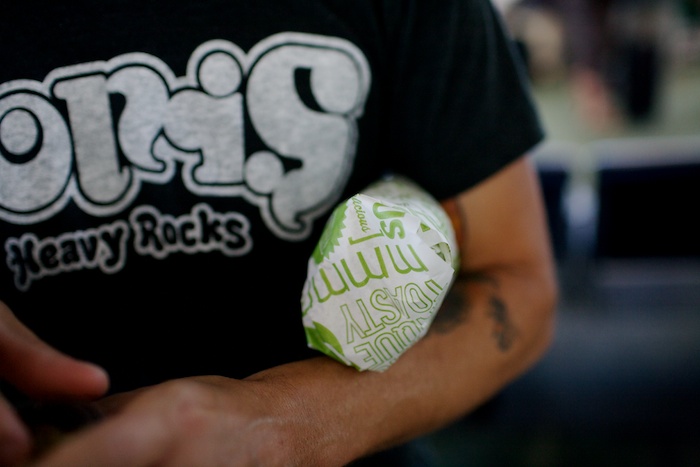 We arrived in Madison, Wisconsin at about 1p or so. Wisconsin time. Picked up our rental car ….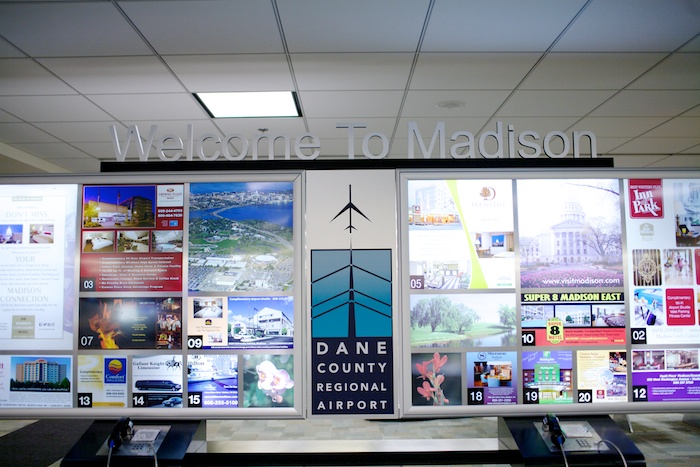 …. and it was raining.
Not exactly the way you want to start a wedding weekend, but the weather was certainly gorgeous. Only partially cloudy sky with a bit of sprinkles? LOVE.
And the scenery? Even barely leaving the airport was gorgeous and green all around (compare that to leaving LAX? Yea.).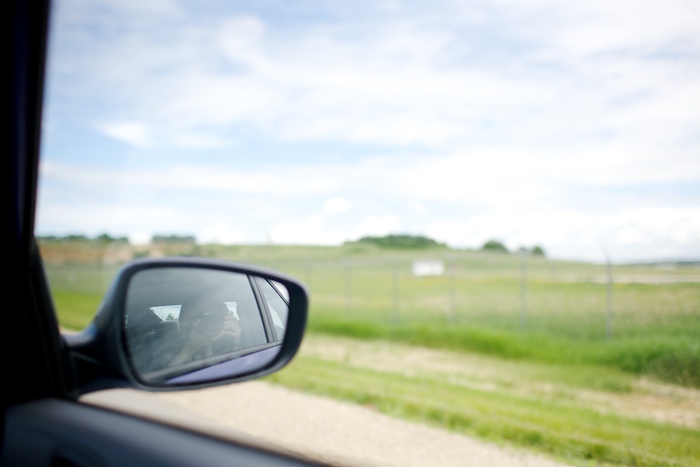 Our friend Liz offered us the guest room in her fiancee's house (her new home)…. SO generous. Especially since we hadn't yet met Dave.
His house is in a suburb of Madison, in a neighborhood 10-years-old or so. With a lovely big field at the end of his street (which I assume will one day be more houses).
The view from our room …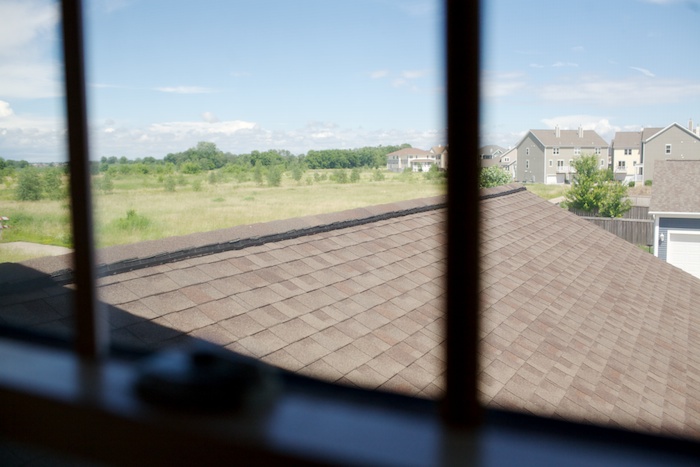 And then we went to work.
Liz and Dave were hosting their rehearsal dinner at their house that night and still had a long long list of things to do.
So we dug in. You know, to pay for our room and board for the weekend.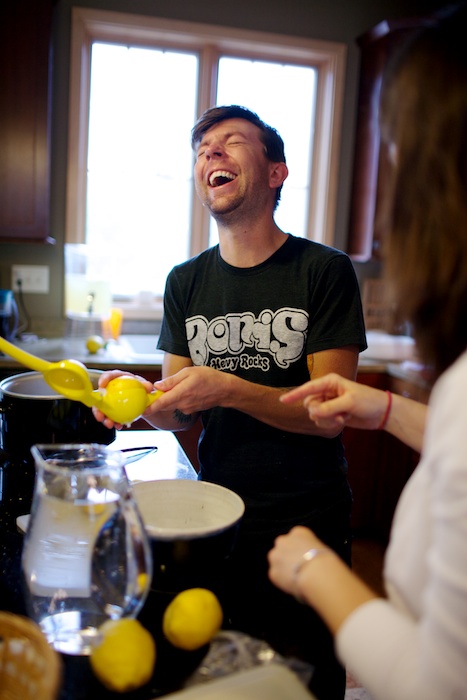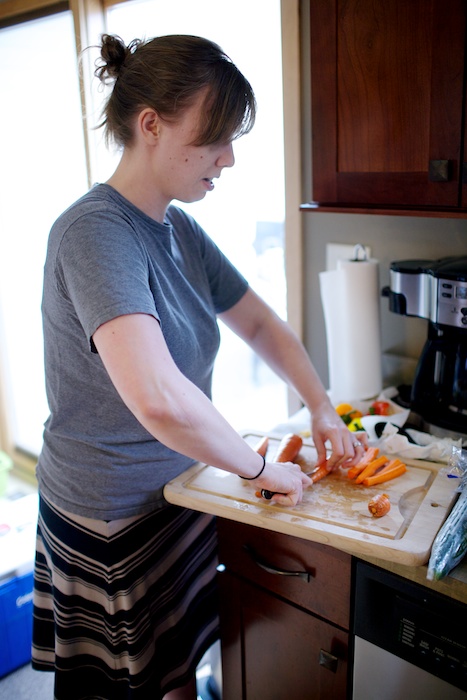 Andrew's brother Daniel and his girlfriend Sophie live in Chicago, only about 3 hours away, so they came up for a part of the weekend to see us.
They slept in Daniel's truck parked outside Liz and Dave's house.
So fun to see them and at least know *someone* that weekend since we literally knew no one but Liz.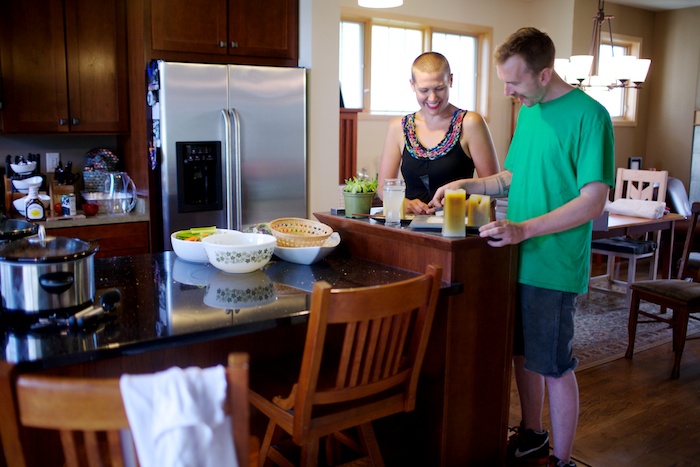 Liz left about 4p to go to the rehearsal, and we stayed at the house to finish prepping some food ….
… and checking out the rest of the house.
The living room was full of wedding stuff – centerpieces and favors and all.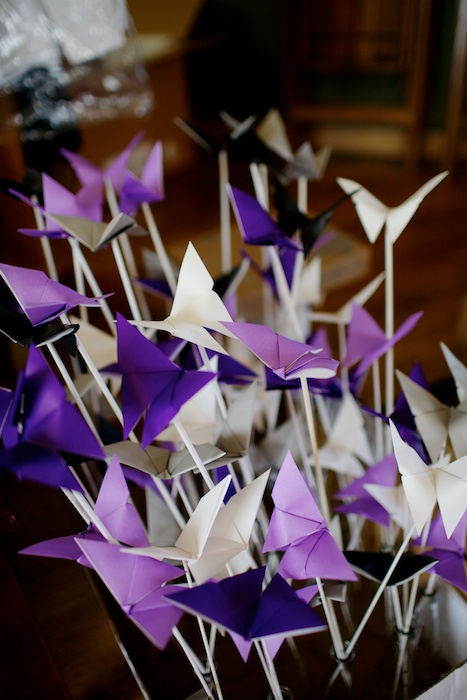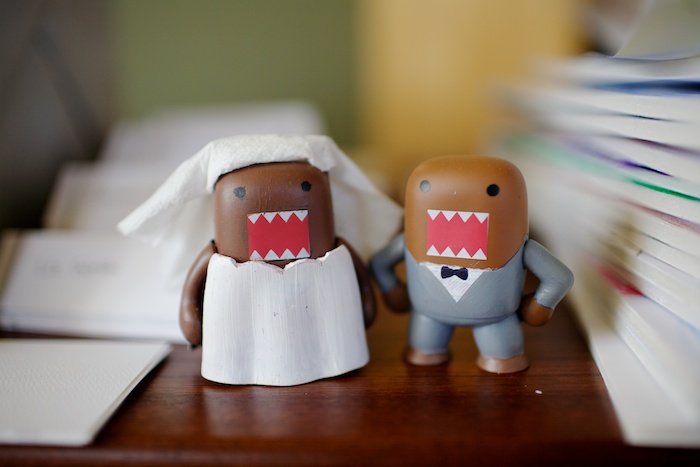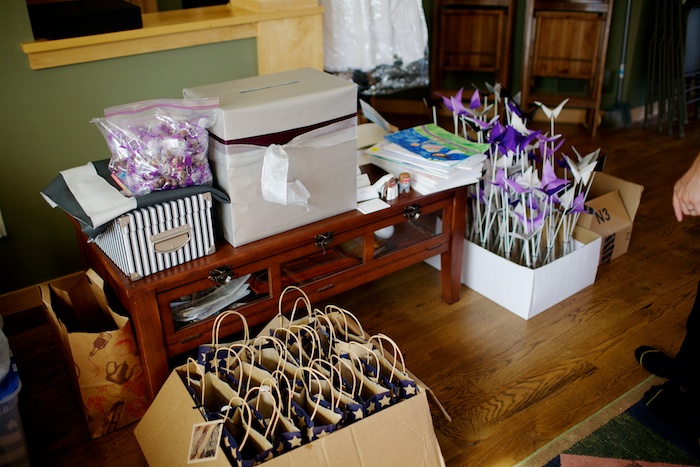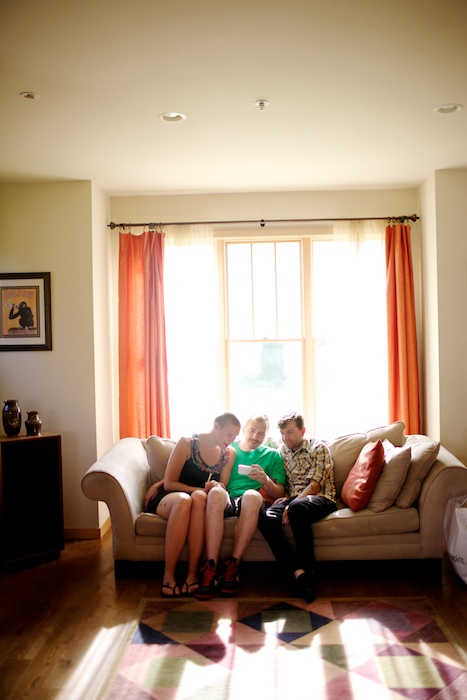 Dave and Liz's house is the one on the left. The front faces this community front yard, the back/garage face a small road.
It's a NICE neighborhood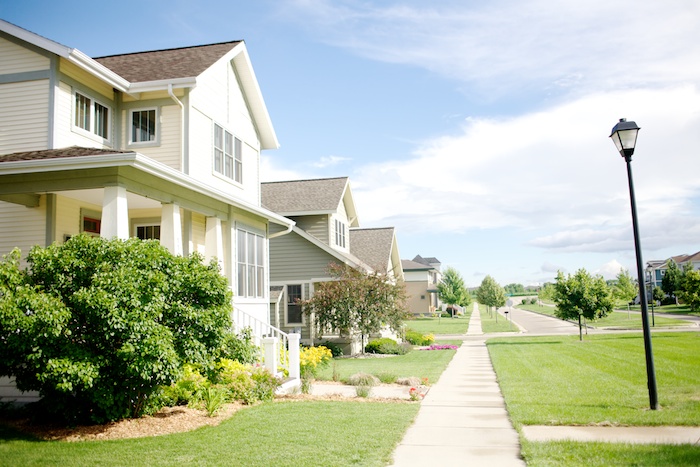 We had time for a little more exploring before everyone came for dinner.
That post is tomorrow.
Have you ever been to Wisconsin?