You guys. It's a miracle. We have curtains in our bedroom finally!! On Saturday in May, I had finally decided what curtains I wanted to put up, bought them, and Andrew hung them for us!
He's the best.
 BEFORE:
Yup. UGLY.
That would be 2 car-sun-shades propped up on the window sills (and regularly knocked down by the cats), and a vintage sheet (really a hand-me-down from my parents that I remember from my childhood), nailed over the window, and held open on one side by a safety pin.
We are the classiest.
It's looked like this more or less for the last year.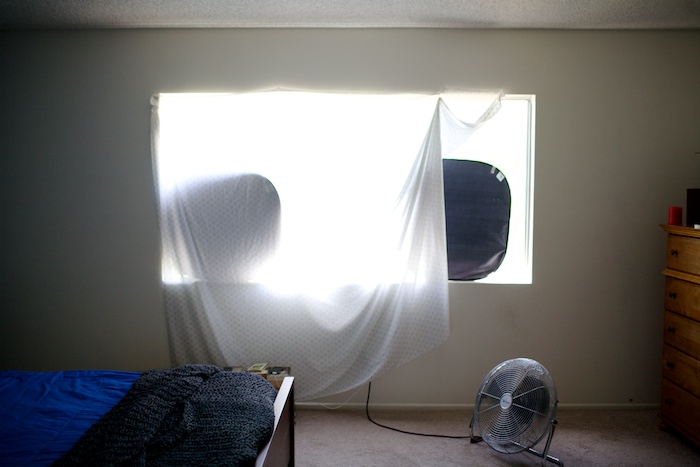 in progress: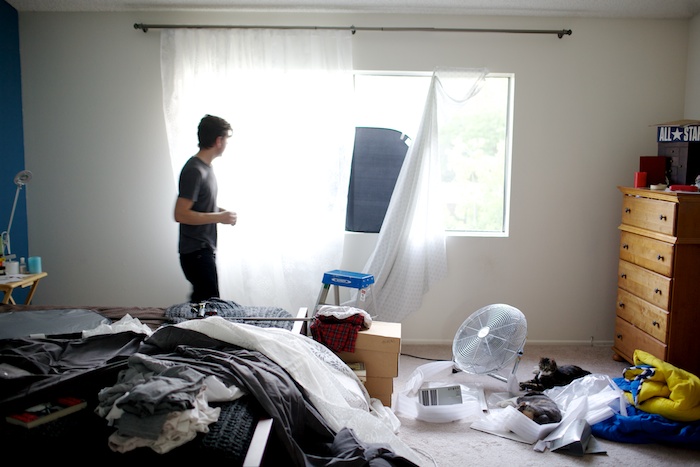 AFTER:
I read a few reviews and we settled on these white/sheer curtains underneath (hoping the white will reflect the sun) and these gray/thick/poor-man's-blackout curtains. The curtain rod is actually the same one that we have in the living room.
These curtains make me SO HAPPY!!!
I love how dark the room is now, and it is actually noticeably cooler too! PLUS they're installed almost all the way up to the ceiling and they make the whole room look totally different.
SO exciting!!