So the Sunday morning that Liz arrived, she flew into the Long Beach airport at 8:30a or so. Andrew and I had an early morning for us :)  We treated ourselves to a little Starbucks, put the iPod on shuffle (a lot of oldies came up that morning), drove down to Long Beach and picked her up.
And then because the airport was really not that far from our nephew, with Liz's OK we headed over to visit Kaitlin and Joe and Joey!!
Love that kid. Can't wait til he's old enough to ASK to see us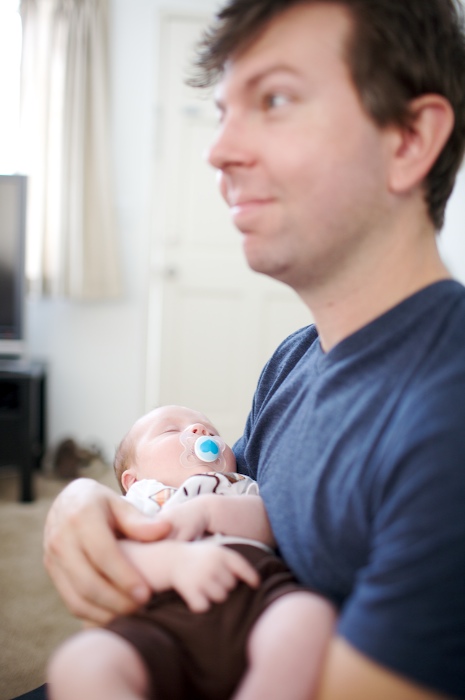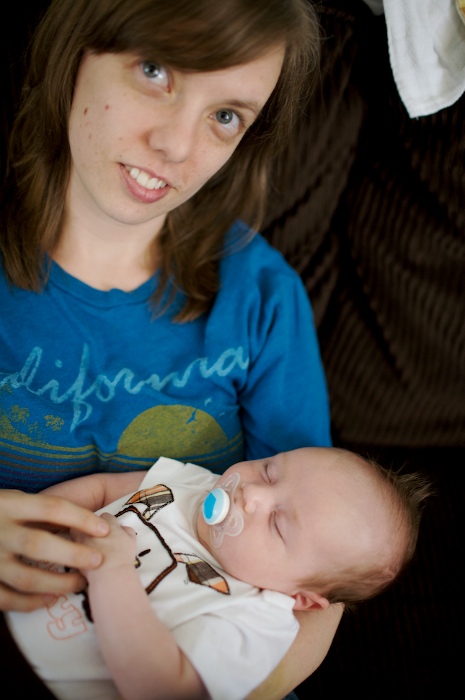 And … the second photo of Joey looking at me like I'm crazy (very similar to this one from a few weeks ago). What a fun little minibook that would make if he keeps making this face at me! haha!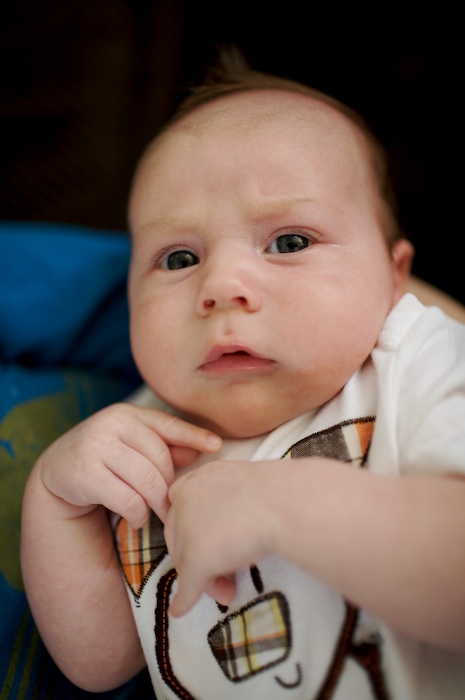 I think he looks exactly like Joe, except with Schubert cheeks ….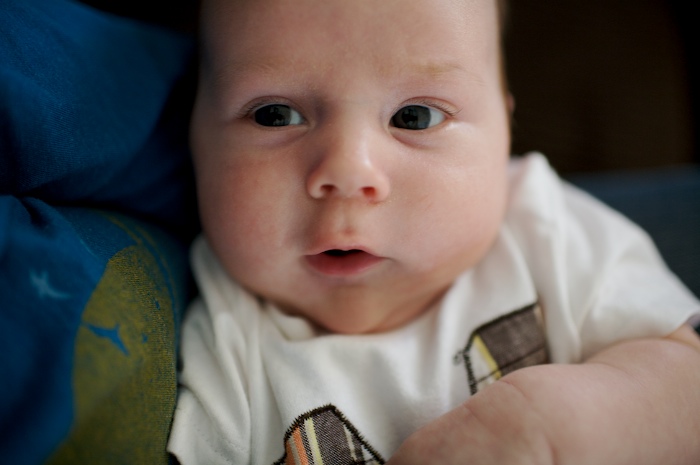 Gizmo is enormous to me!! I mean, I know I'm obviously used to seeing our kittens and Gizmo is 4 years older than they are. But he's 2 or 3 times the size of my parents' cat Shredder, and just seems even TALL!
I'll be sad when our girls are too big for me to pick up with just one hand.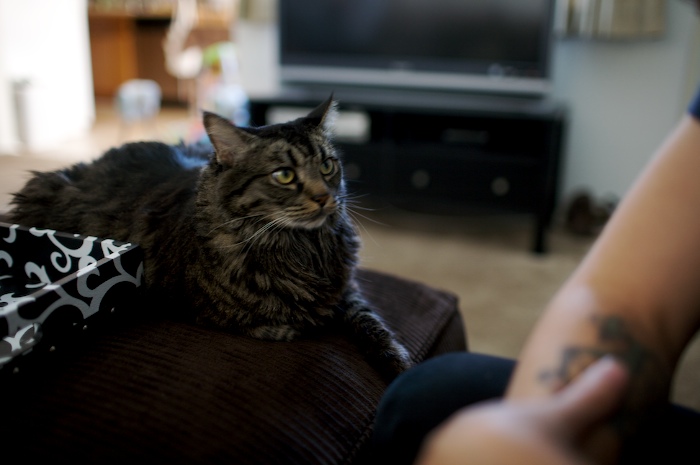 Then the 6 of us went to breakfast down the street ….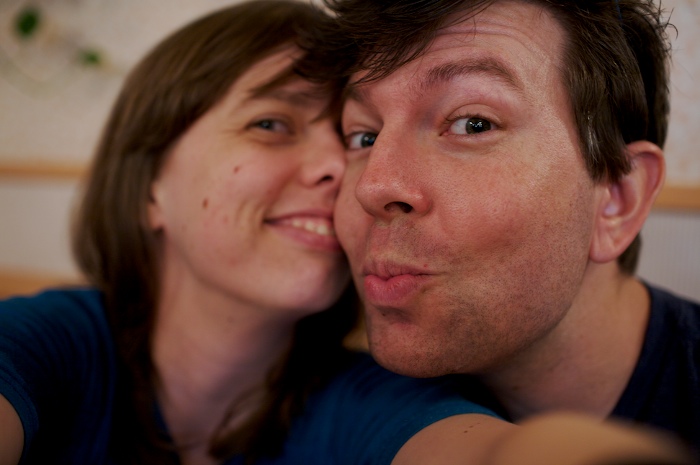 Full Sunday morning!! And so much fun to see Joey (and Katie and Joe, of course)