We have a little pile of birthdays to celebrate at the end of June/beginning of July … Julie's, Jenae's and Andrew's.
On the Sunday that Liz came into town, Julie planned on having everyone over for dinner.
Andrew had already warned Liz that we have kittens ("I LOVE kittens!," she said), and asked if it was OK if she came with us to visit our baby nephew ("I LOVE babies!")…. So when we told her we had a family dinner to go to, it was no surprise that she said "I LOVE family dinners!"
Liz is so low-key and easy

Andrew's cousin Edmund came into town this day too! He brought Camille out to stay with Julie and Kaitlin throughout the week. Edmund couldn't stay though.
It was just a low-key evening at the Schuberts' …. so much so that I didn't even take out my "big" camera!
Note: These are all taken with my iPhone. The first 2 pics are square because I took them with Instagram. If you're on there, you can follow my photos @amytschubert …. most of them are of the kittens, of course.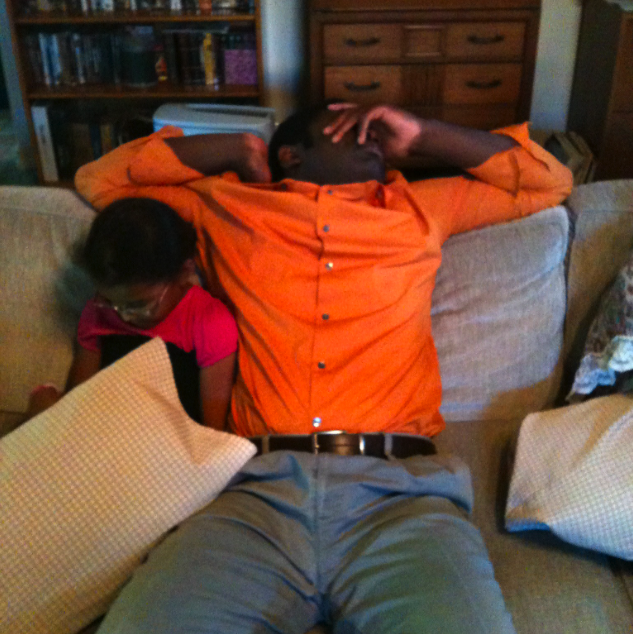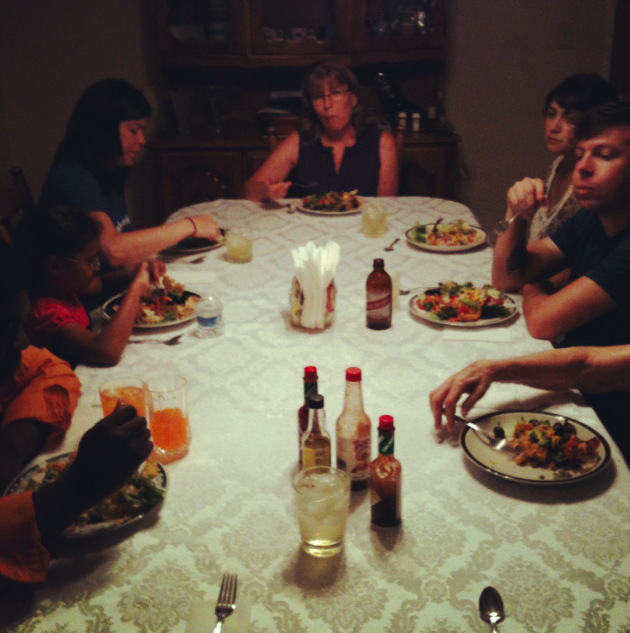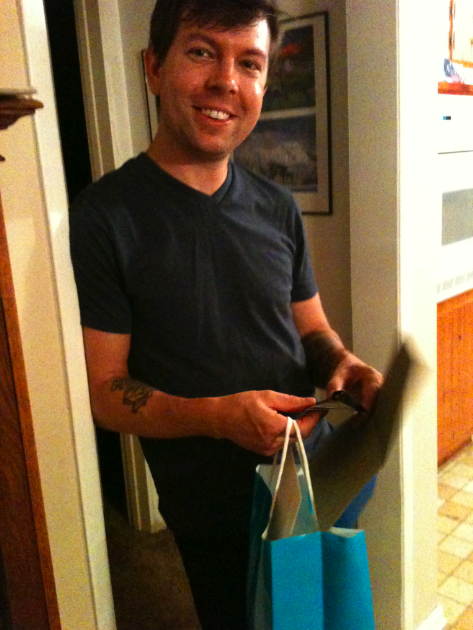 Andrew opened a couple birthday gifts from family – all gift cards so he could get tools and things we need for the house

As I type this Andrew is starting about a month off from his 'day job' (I'm so jealous), so these gift cards will come in handy!