Fourth of July is usually pretty low-key for us. Mostly because we don't care a whole lot about seeing fireworks, so we don't have to plan a our day around getting a good seat anywhere.
This year's Fourth involved a lot of Mad Men (Andrew got Liz hooked on it. She watched 2+ seasons in the 5 days she was here), some work on the computer and work around the house, Andrew drove Liz down to the airport to pick up a rental car for the next day, and then in the afternoon we saw Fernando and Jessica.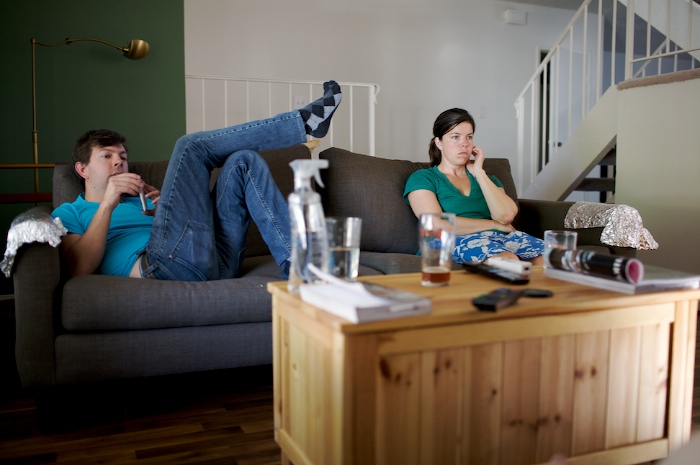 Fernando is an excellent cook! Dinner at their house is always fantastic!
For the Fourth of July he made some burgers and brats and fed us well with homemade salsa….
Liz and Fernando talked beer, Andrew made Liz laugh about something, and I made friends with their dog August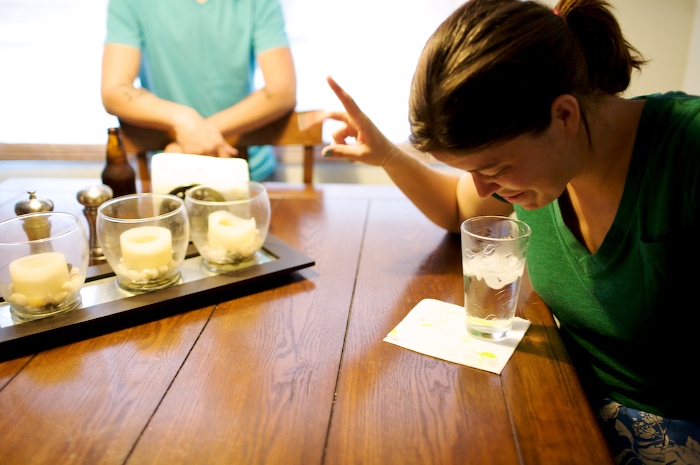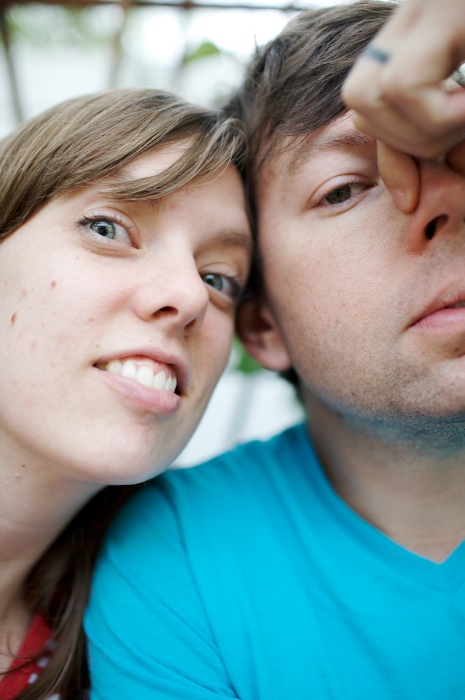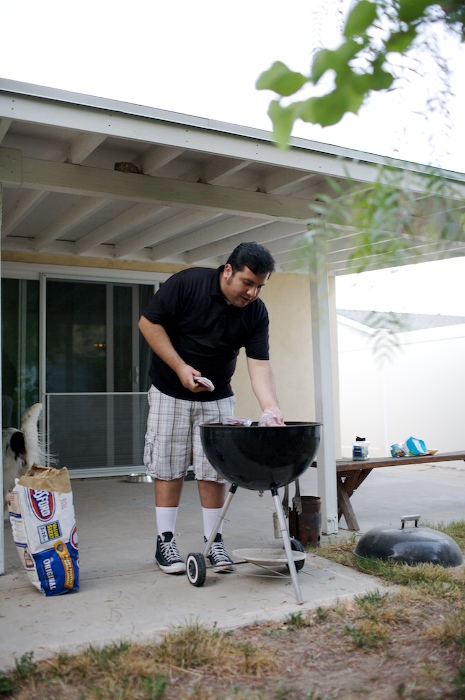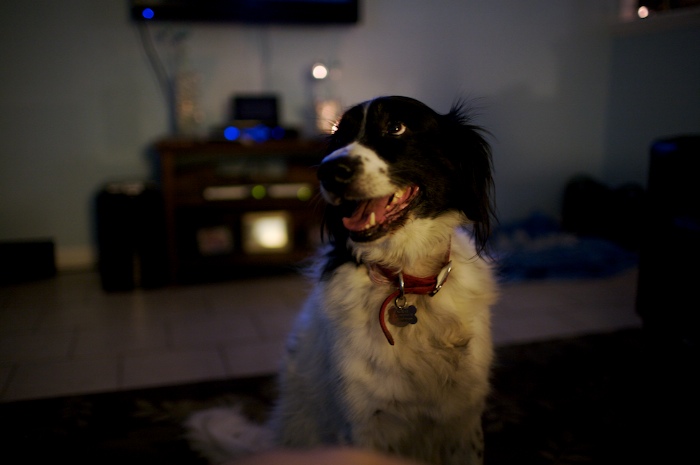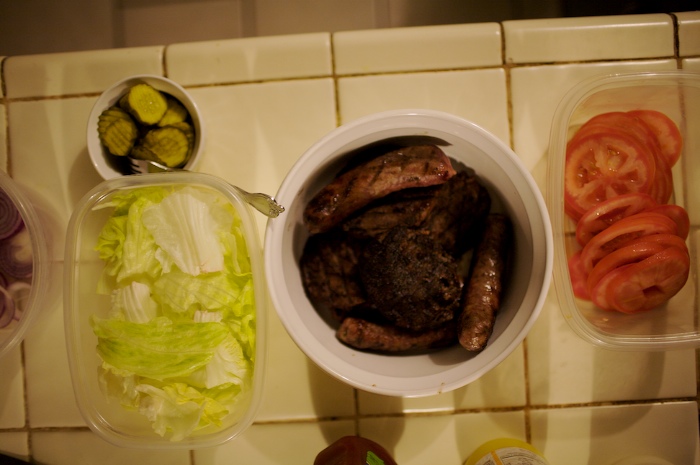 We could see a couple fireworks from Fernando and Jessica's backyard – but it was really more fun to just hang out and relax in a comfortable home…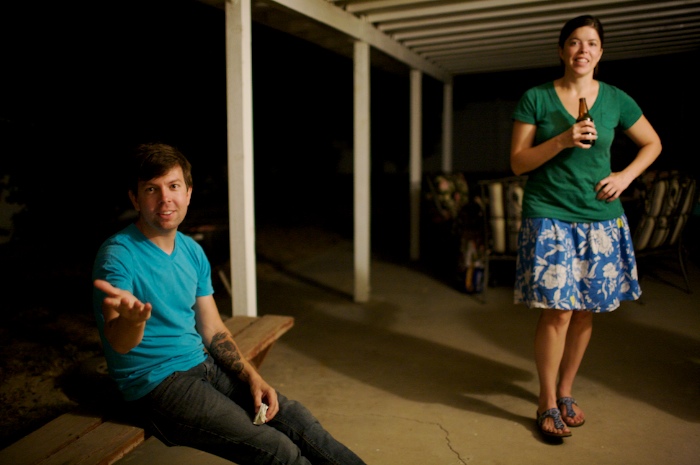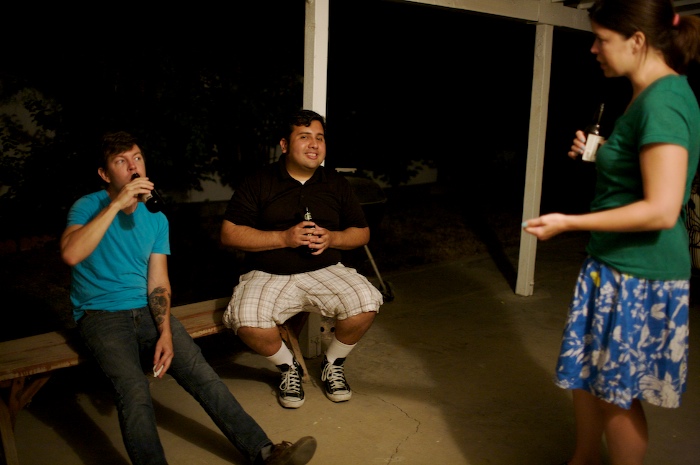 I hope we do something similarly low-key next year!