This is not my brilliant idea – thank  you Susannah Conway – but I am happy to embrace it this year!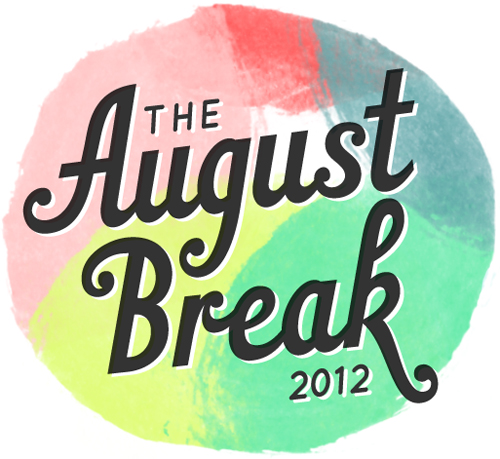 The original idea is to post just a photo each day instead of a whole blog post ….. but I am not even going to commit to that.
There *may* be photos here over the next month, but there may not be. We'll see how I feel ….
At the moment, I'm just excited to have just a little more time every day for a short while…. But I've also ALREADY started planning and writing blog posts for when I return in September!
Those Crazy Schuberts will be back for sure Tuesday, September 4, 2012! With all kinds of photos and stories and updates! Our new front lawn and our Big Bear weekend and other stories ….. In the meantime you can check out all the other blogs participating in the August Break ….
In the meantime, you can follow Andrew and I on Twitter (@andrewjschubert and @amytschubert), on Instagram (@andrewjschubert and @amytschubert) or keep up with me on Lemon and Raspberry.
Don't forget to also sign up for 30 Days of Lists tomorrow morning!