The week that Liz was in town, Andrew actually had several days off!
That Monday the 2 of them decided to go hiking – they went to Malibu so Liz could visit the beach as well.
And Andrew, bless his heart, thought to bring me back the trail map so I could include it in my Project Life spread for that week. That guy must love me.
They hiked part of the Ocean View Trail (near the bottom of this image below)…. and at one point ran down a hill.
Then for the rest of the week, both Liz and Andrew ACHED! Especially their shins, I think, from running full speed down a hill!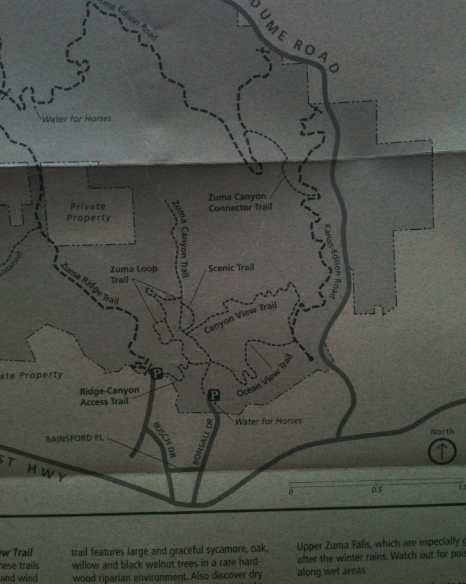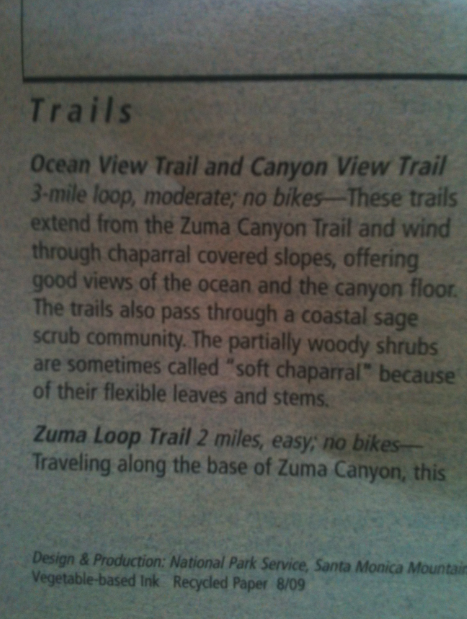 Andrew loves hiking (and I do not), so I think it was nice for him to have a new hiking partner for a day!