Well, our guest room is as done as it is going to be until we can afford to buy a bed, etc …
There's still a TON we want to do, but I figure since the room has already been slept in it is done enough to show you all …
Here's just a glimpse at BEFORE:
There was this hastily put up closet on one end of the room (clearly not original to the building), and as it A) took up a whole wall and B ) was in the guest room, we opted to have it taken out …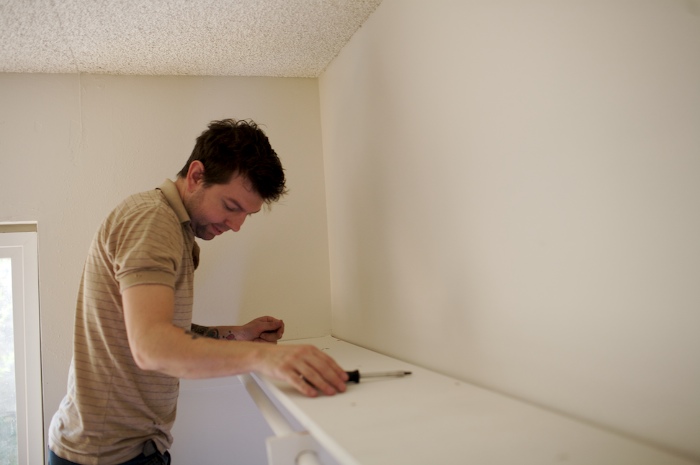 We chose just a gray for the room – I'm planning on doing the furniture/bed sheets/etc in black and white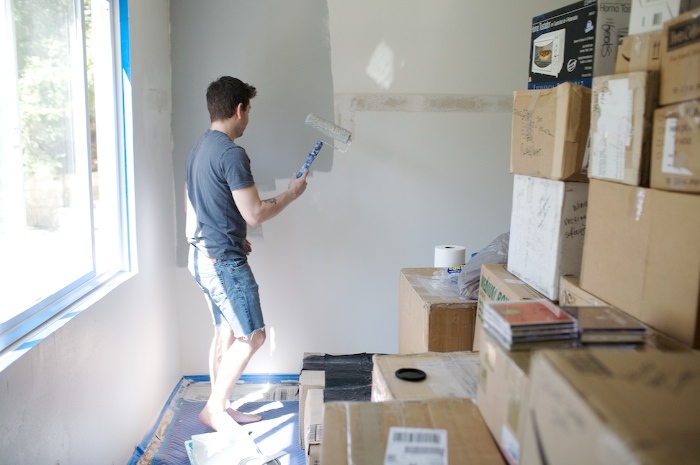 and two of the walls are filled with records. Filled filled filled ….
We need A LOT of wall space for Andrew's collection, so this is where they will live for the forseeable future…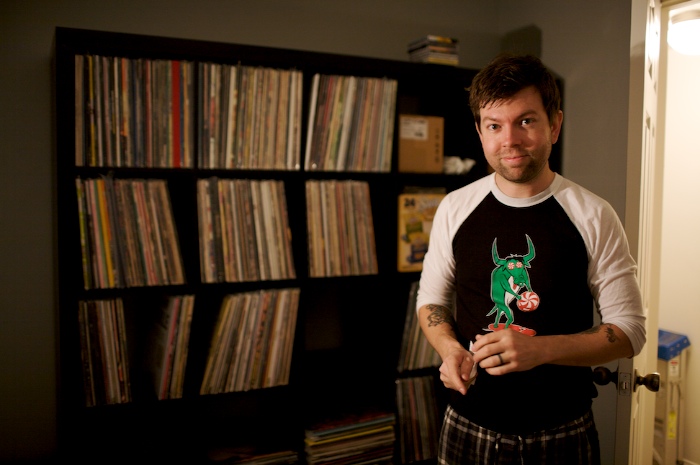 and now AFTER (so far)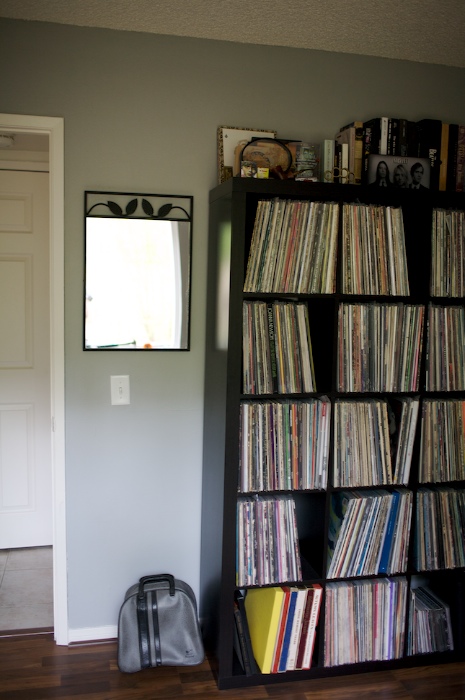 We've hung a small mirror and this large black and white Marilyn Monroe portrait …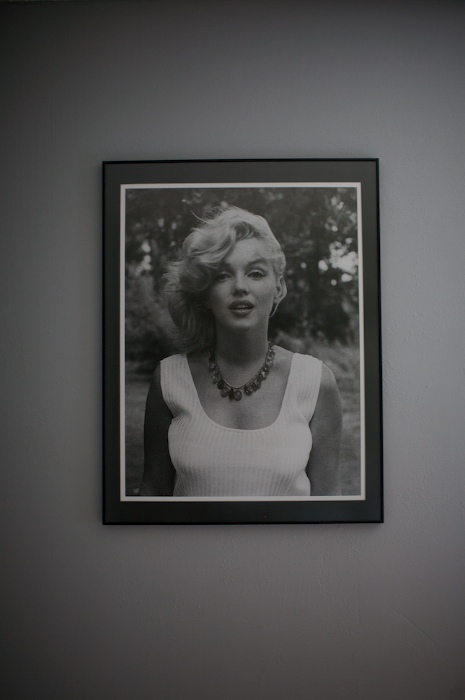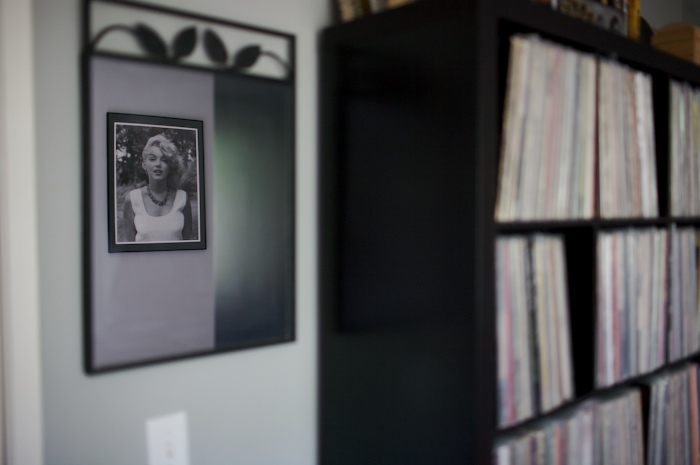 Our airmattress fits nicely in the room …. and we have 1 sad little lamp in one corner on the floor – because that's basically all that we have for the room so far!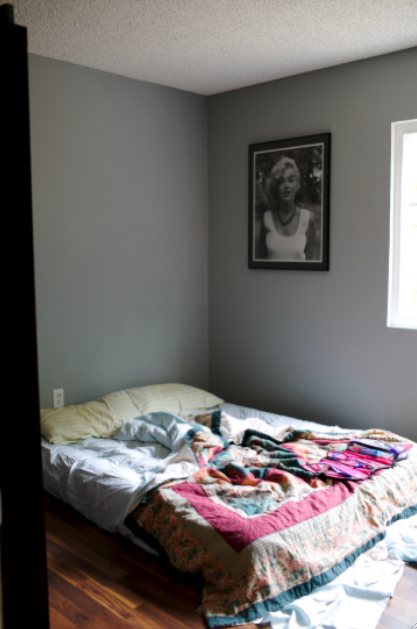 So! You are all welcome to come visit and stay with us …. but please don't expect anything more than what you see here!