The Sunday of Memorial Day weekend our house was full of people.
We KNEW that the house would be full of people, and yet Andrew insisted on working around the house that morning. He BUILT a window screen (post to come). And my parents and I kept telling him to RELAX. He's just not good at it…..
So, the day was full of people …
Andrew was home, for one. My parents were staying with us, for two and three ….
Andrew's cousin Lisa and her son Darren were on their way out of town and stopped by to see the house.
Kaitlin and Joe were on our side of town with Joey and stopped by so Lisa could meet the baby (and obviously so we could take more photos of him!).
And this was all around 1 or 2 in the afternoon ….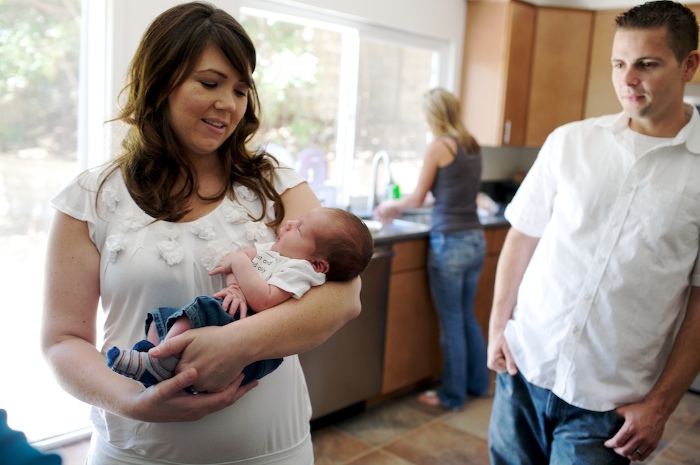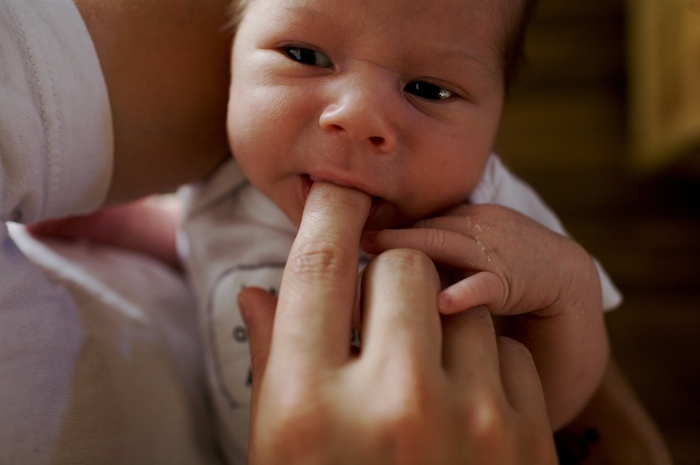 Joey was a little fussy because he was getting hungry …. But Andrew didn't take it personally…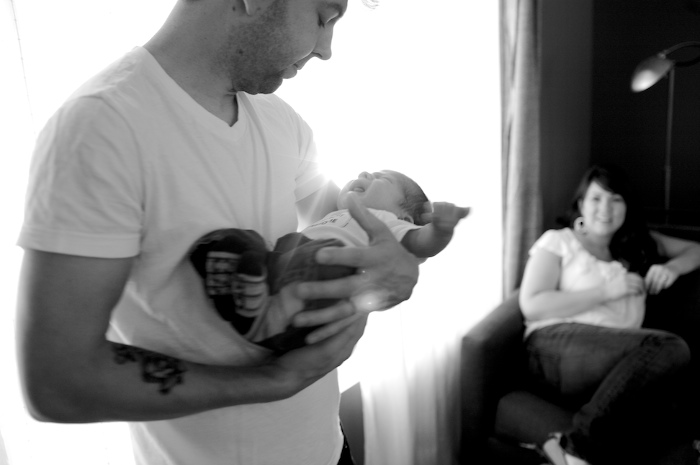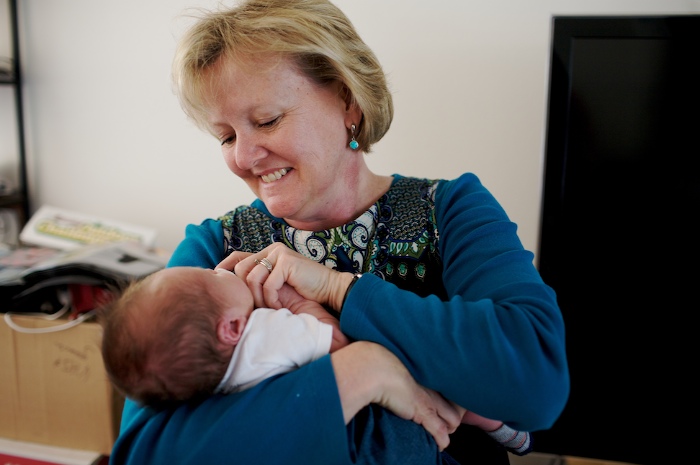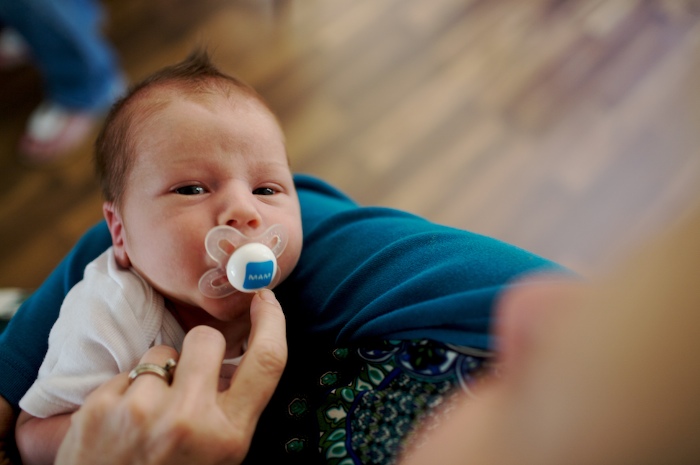 I love that he looked right into the camera lens. Eventually he will get shy or embarrassed by having his photo taken, but for now I can still get him!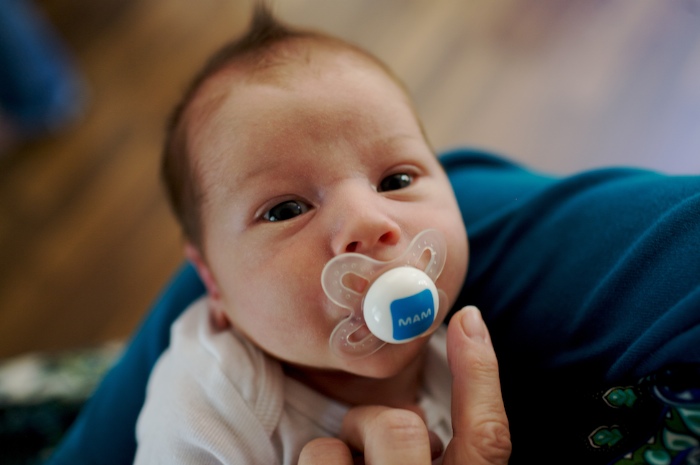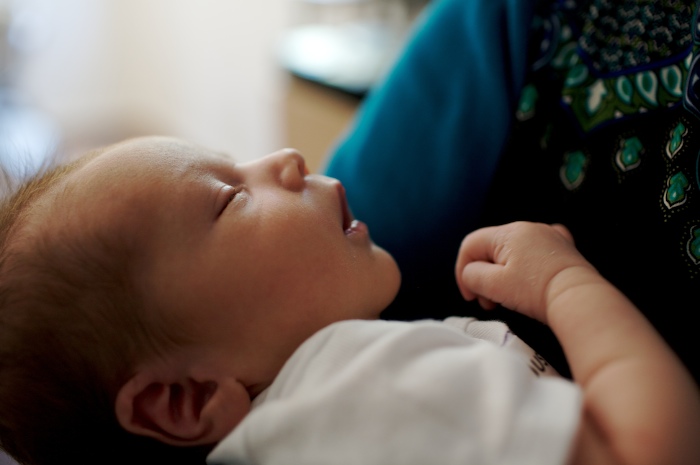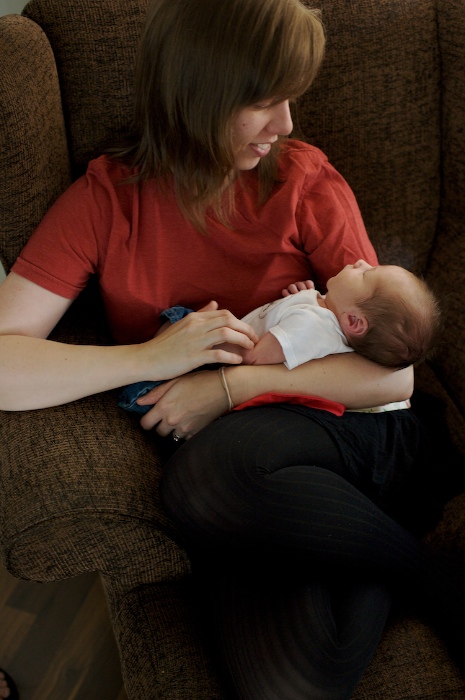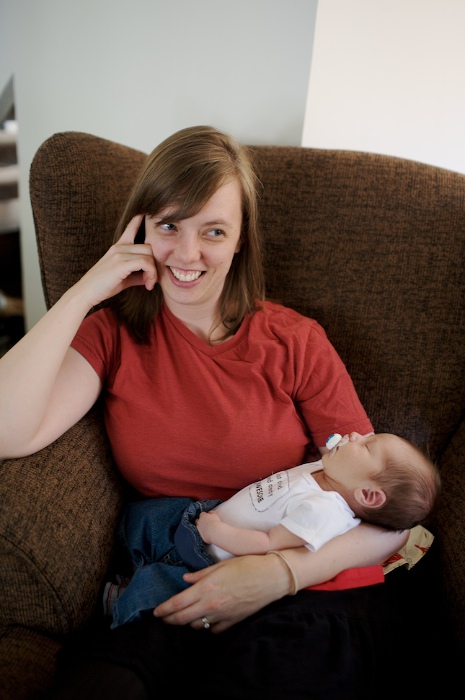 This is our 'Muppet face' …. Weird that Joey didn't make the same face back to us ….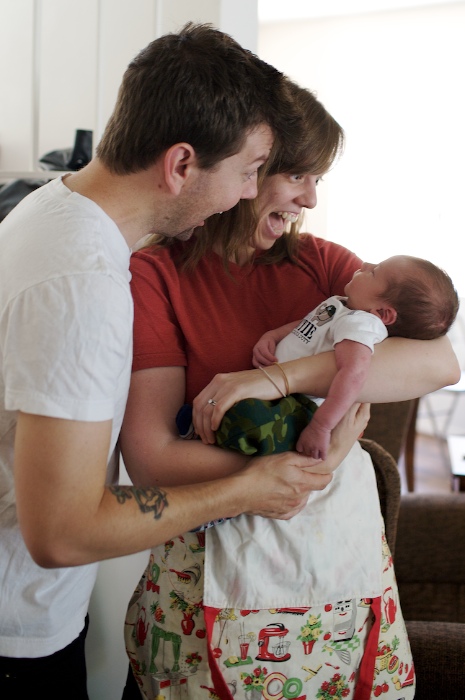 instead he made this face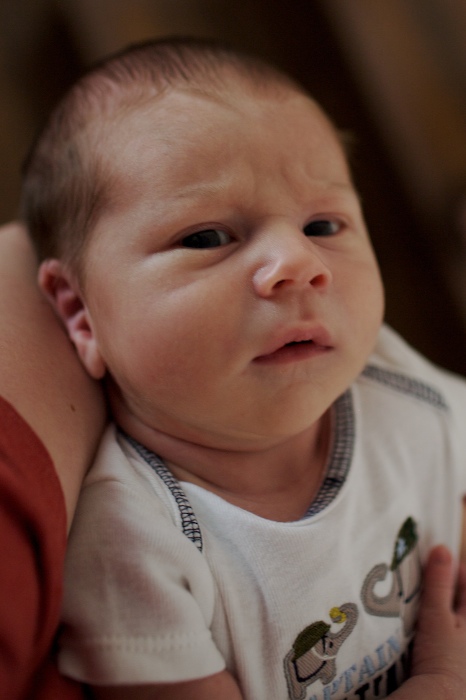 After the LaRiccias left, it was time to start prepping more food for more people ….
a BIG pot of turkey black bean chili, green salad, french bread and watermelon – summer summer summer
All day we weren't sure if it would be 7 people or 11 people…. so there was a lot of food made.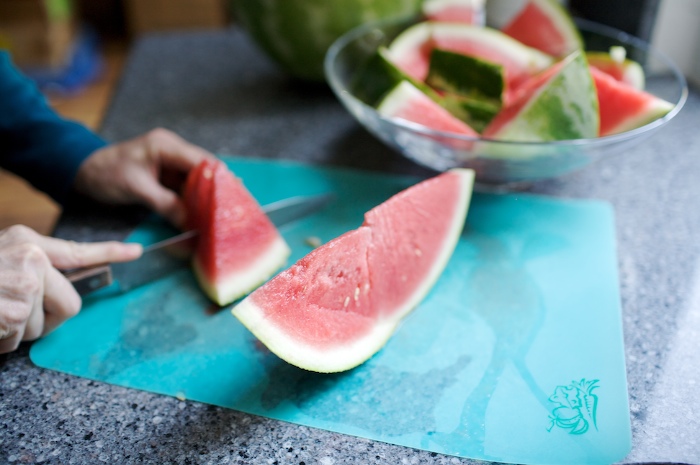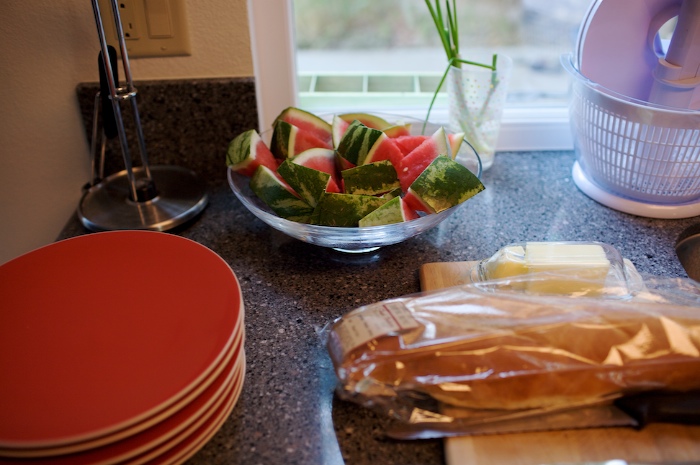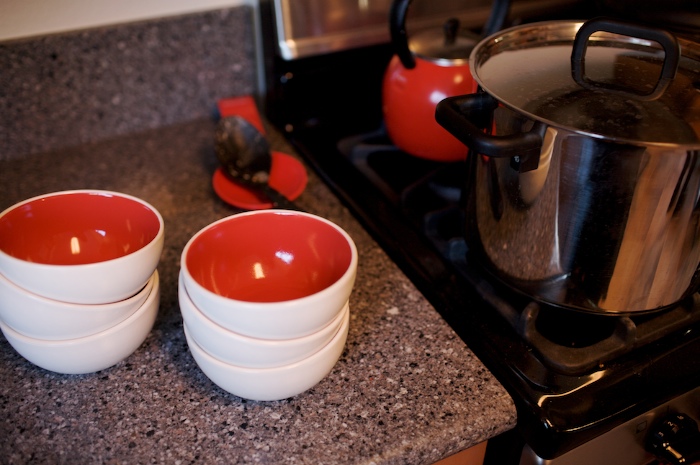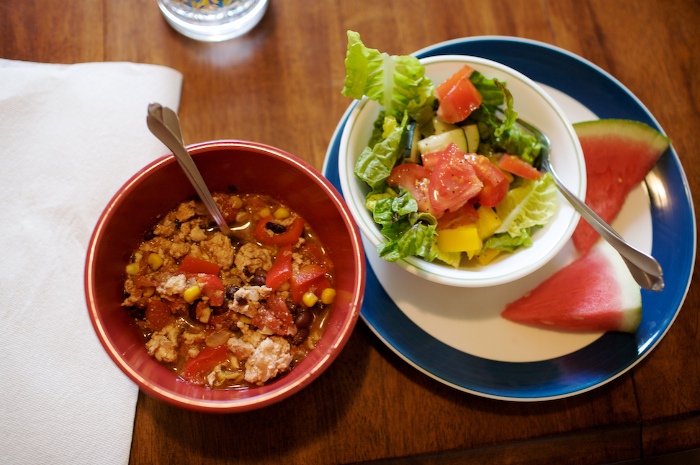 And Julie brought us some Marie Callendar's pies for dessert …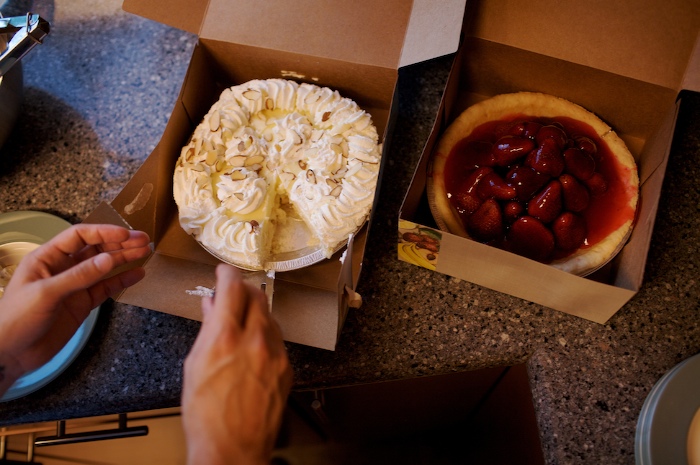 Another full day ….
After Andrew's family left, we watched some more Downton Abbey and went to bed….
We had another full day planned for Monday!