Once we had walked all through the Cathedral and gravestones, Dad wanted to visit St. Andrew's Castle site before it closed so they did that…. While the 4 'kids' walked way out the long pier just behind the Cathedral near East Sands beach …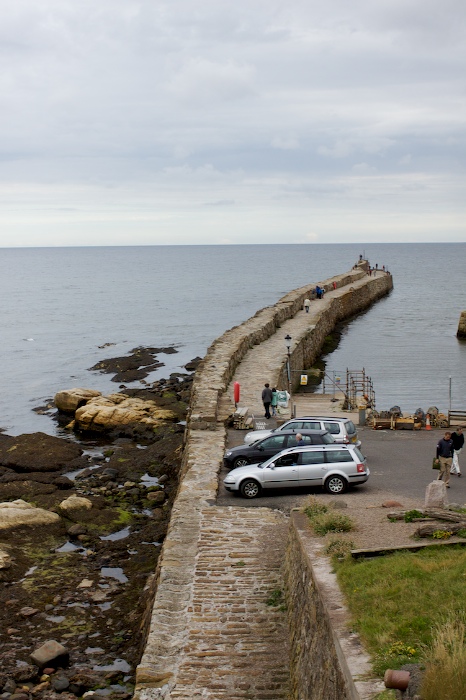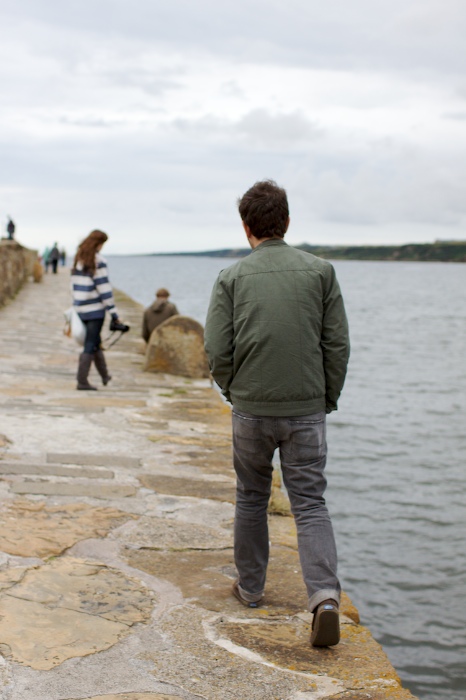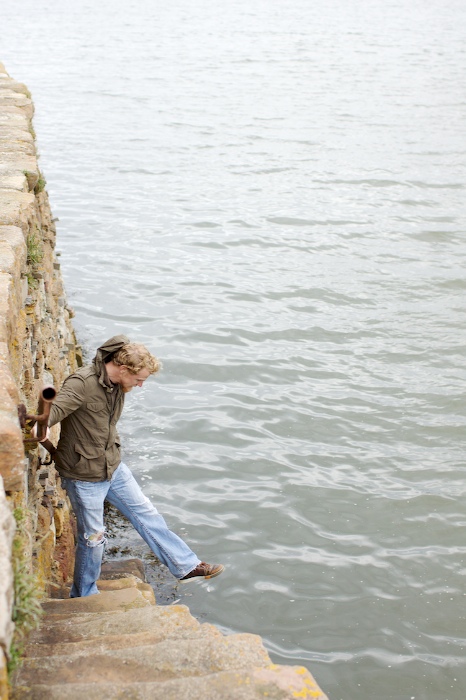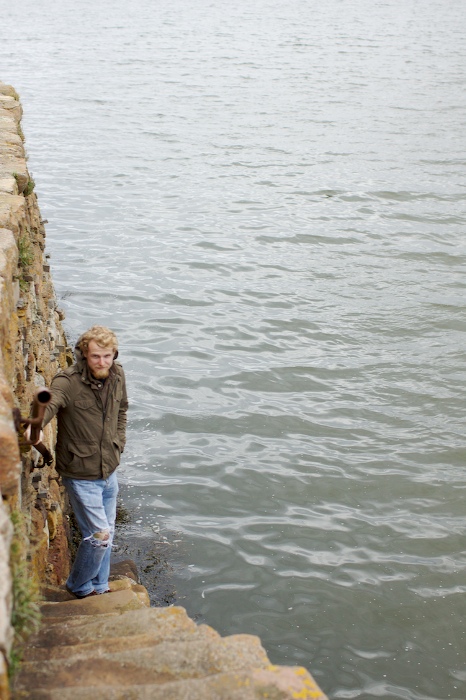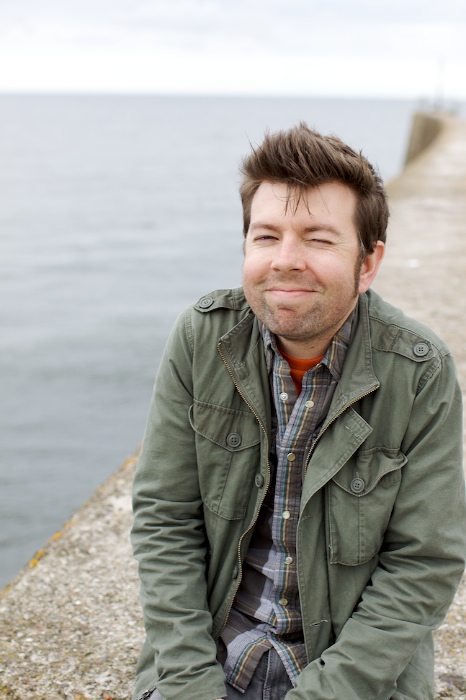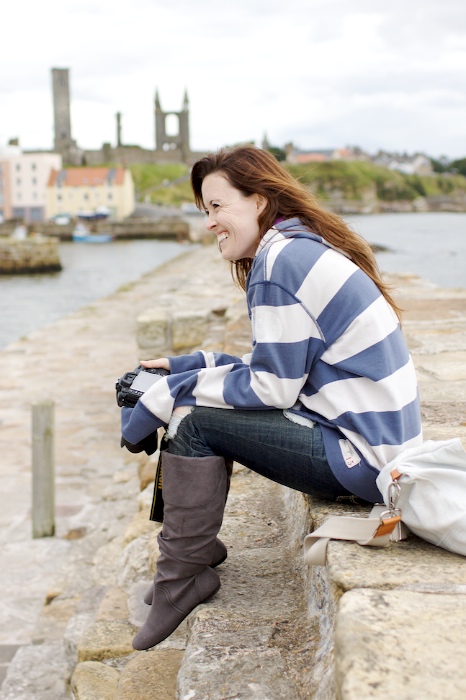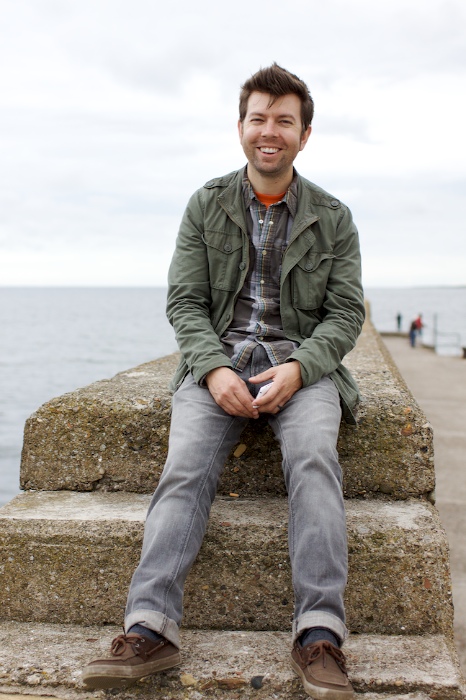 So gorgeous to see St. Andrews from that direction …
For his souvenir, Andrew wanted whisky! We found a liquor store (though I'm sure that's not what they call it)… and Andrew picked out a bottle of Edradour (the distillery he visited in Pitlochry) …. So fun.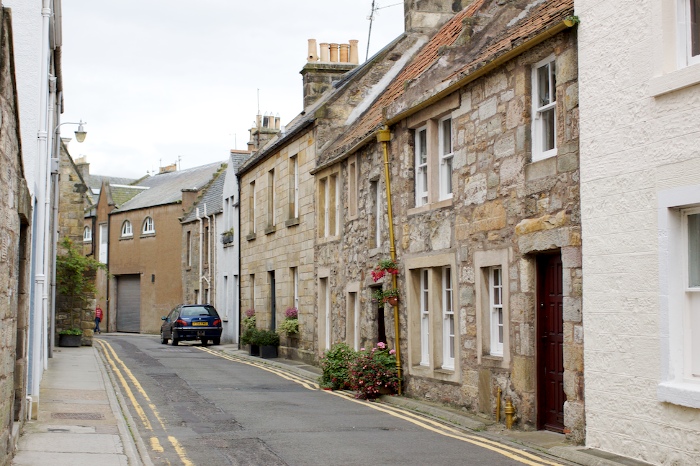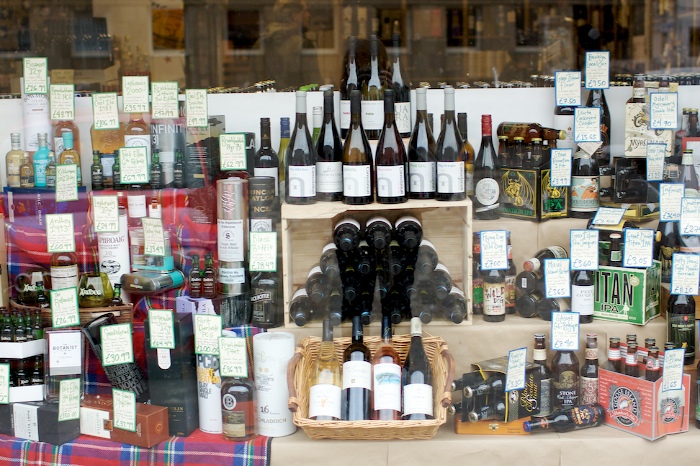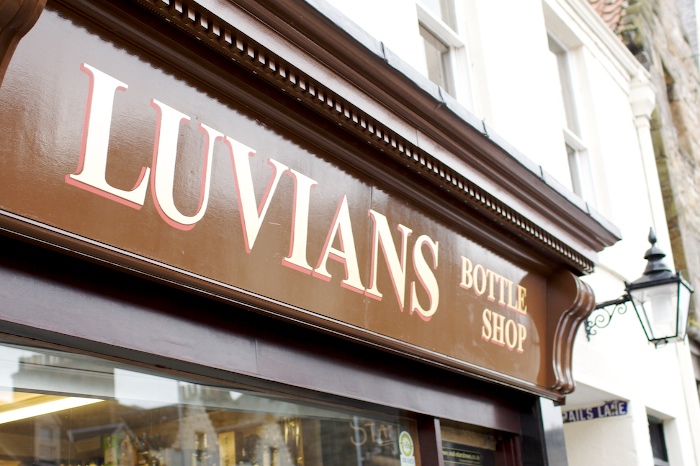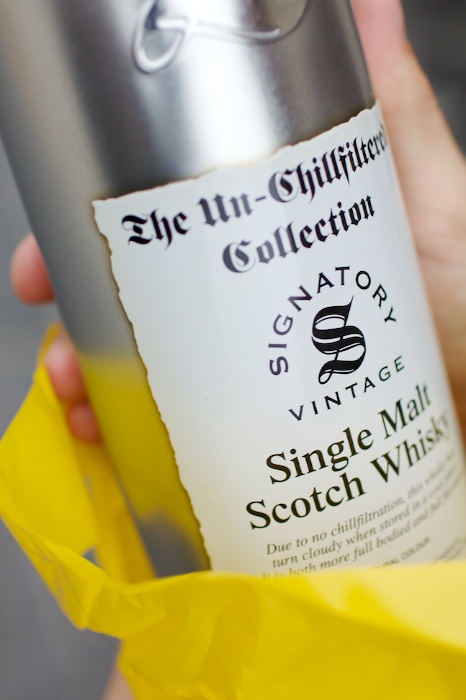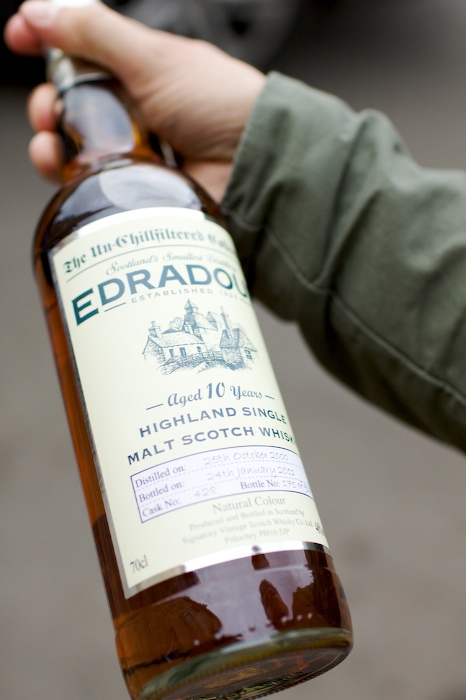 Our parking pass was up at 5p … so we stopped by and got Andrew's whiskey and went to meet Mom and Dad by the car.
Of course, once we got there we noticed that parking is free after 5p, so we could have stayed "out" without worrying – but no matter.
We were all getting hungry, the big sites were closing, and Andrew and I had to leave early to catch our flight the next morning … .
But first – dinner.
Being in a college town there were all kinds of pubs. Everywhere, practically. We had passed by one – The Central – with a photo of some delicious-looking bangers and mash advertised outside … so obviously we had to go there!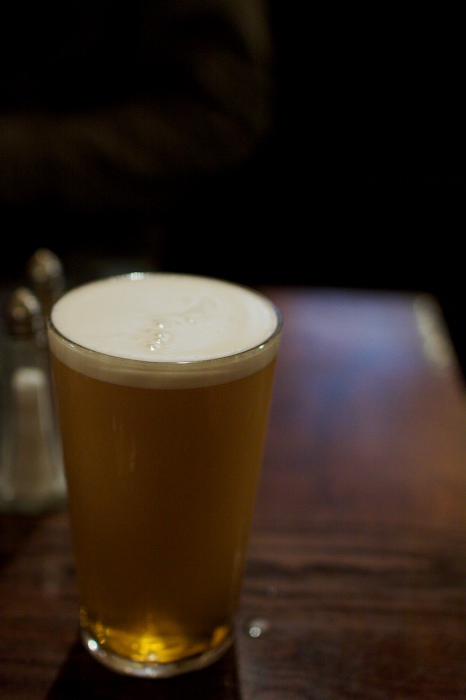 Dinner was … interesting.
The bartender was not super polite
But, some nice man gave up his seat so all 6 of us could sit together (and then disappeared so we couldn't buy him a drink)
Both Kevin and Chelsea ordered meals that the pub was out of and had to change their order
But my bangers and mash were quite good! I wasn't able to finish it… but I was also coming down with a cold, so no one else wanted to share it either …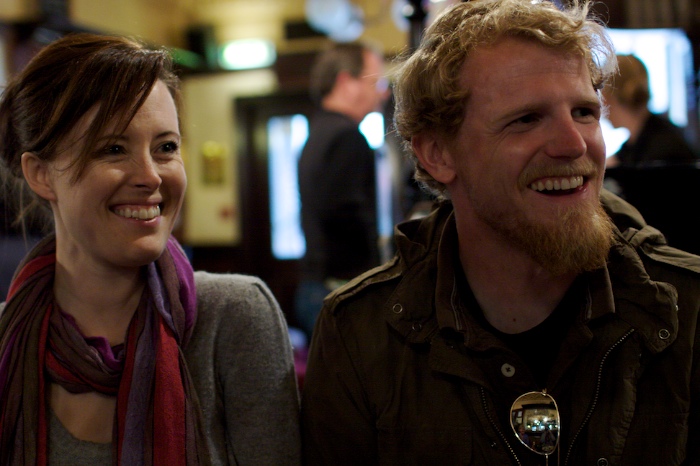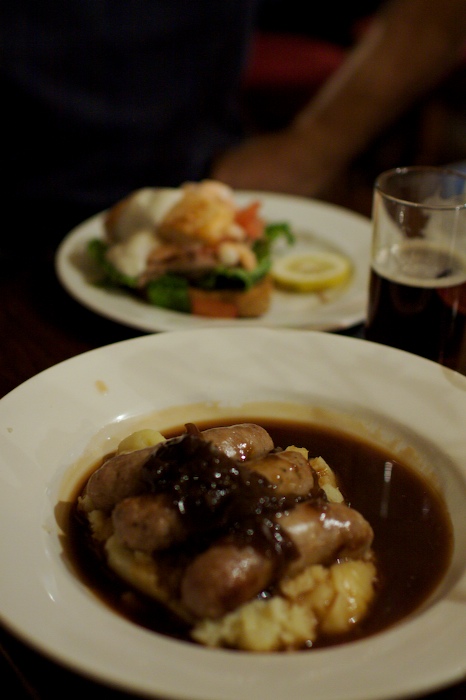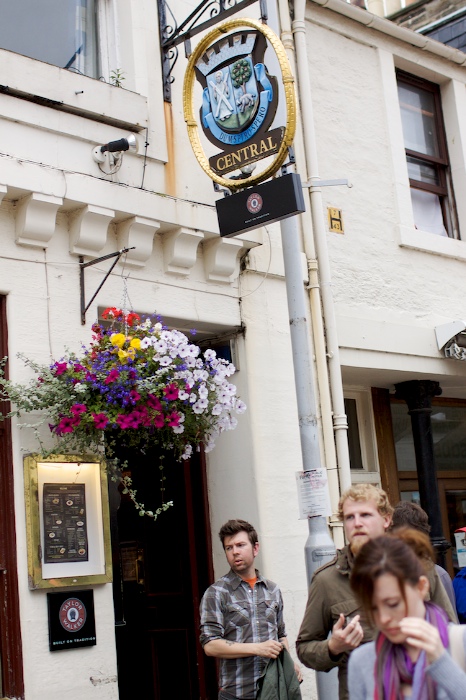 Not much left to the trip … drove home. Finished packing. Earlyish bed.
Thursday night Kevin, Andrew and Chelsea walked down to town to the pub at the Blackwatch Inn for drinks and darts.
I had to bully my dad into reading in his bedroom so I could go to sleep, though.
__
From Andrew:
Our last night in Aberfeldy, Kevin, Chelsea and I walked down the road for one last night of drinks and darts to the Blackwatch Inn.
We got a small table right next to the entrance and immediately got a few pints and began talking with a young Irishman. He had been living and working in Aberfeldy for a year or so and was asking us how we liked the trip and Scotland and if we planned to go to Ireland at all. He gave Kevin and Chelsea some recommendations for Ireland and we talked off and on with him for an hour or so.
It was warm and dark in the bar, a perfect complement to the cold drinks. We got a few games of darts in, it was fun playing with 3 people.
The pub is such a good place to relax and enjoy the company of close friends or family. Such a welcoming environment. It was a great way for me to end my Scotland journey.
______
All that's left now is to go home! SO sad!