As I type this Kaitlin is basically due any time…. But I still have TWO baby showers to show you!
In mid-April, Julie hosted a baby shower for Kaitlin involving all of the old family friends from when she was growing up … all ladies that Julie just loves and have been part of Kaitlin's life since she was little. And me. And I was invariably introduced around as "Andrew's wife" …. But everyone loves Andrew so I guess it could be worse.
One of Julie's friends finagled her the use of the community building as part of their neighborhood HOA … This HUGE room with lots of natural light, a kitchen attached AND all these tables and chairs included…. It ended up working out perfectly.
Plus it was only a mile or so from my new house, so I could head over early to help without having to set my alarm for 6a!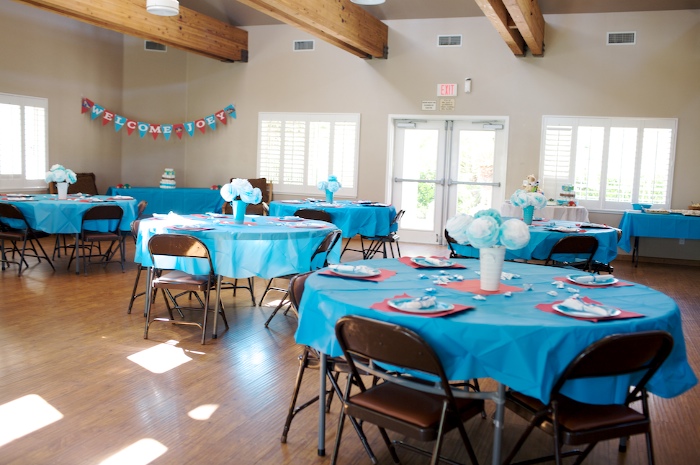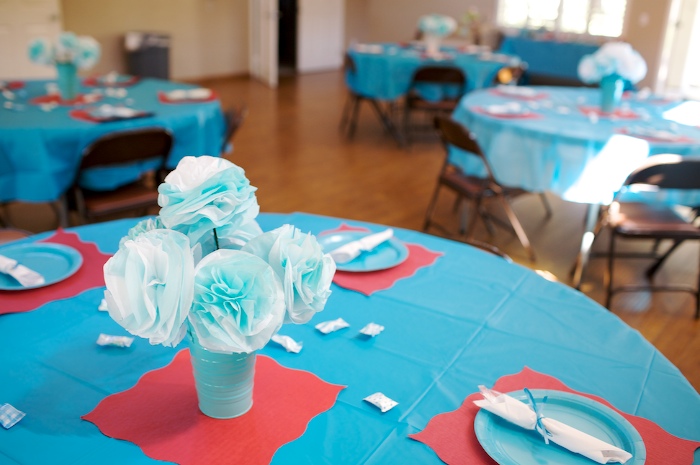 Julie did the colors in this bright blue and red …. with a cars/trucks theme on the cake and favors. SUPER cute for a little boy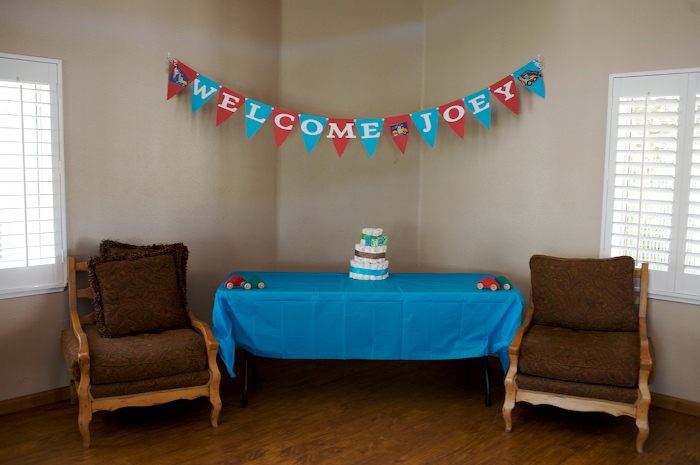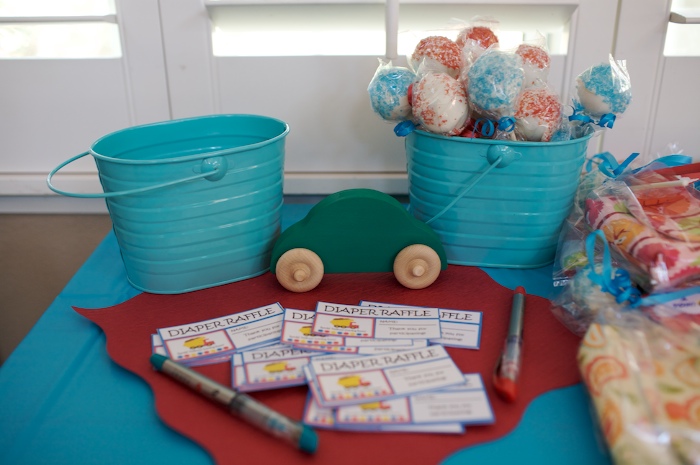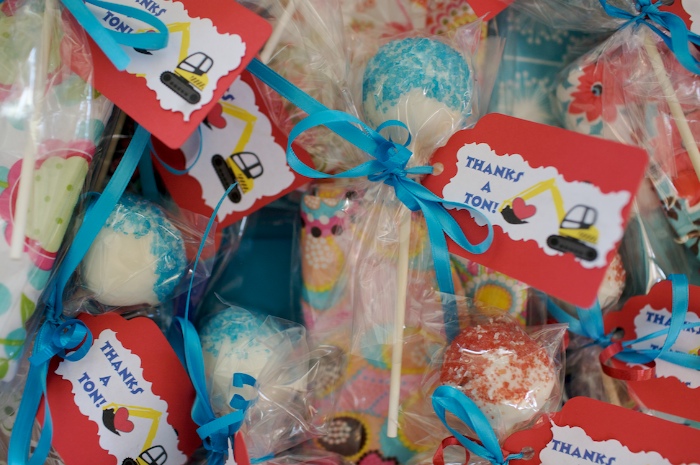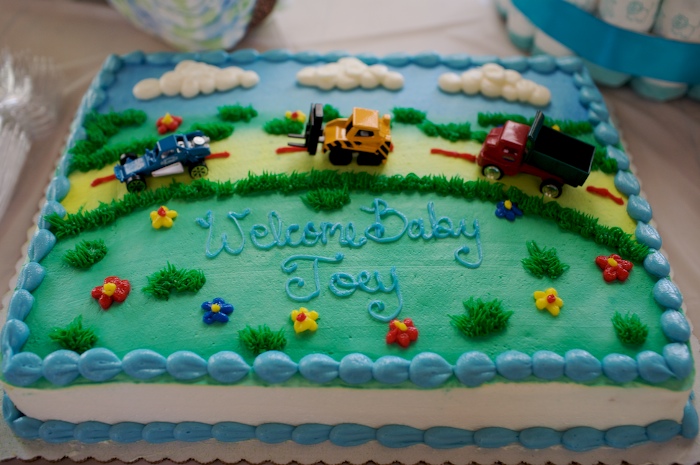 The shower started at 11a or so, so we did lunch and a couple games before opening gifts.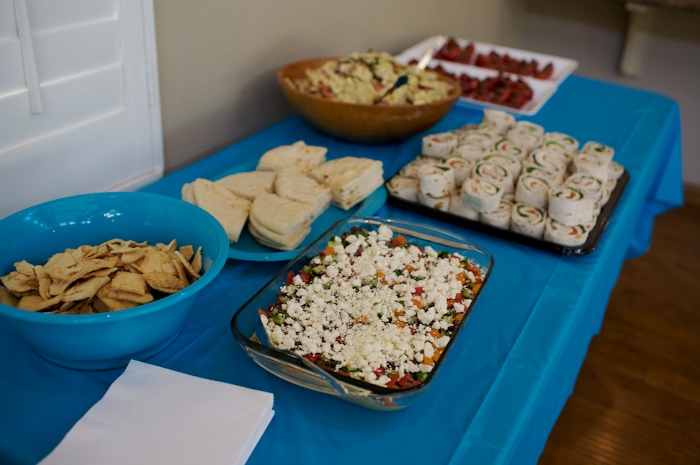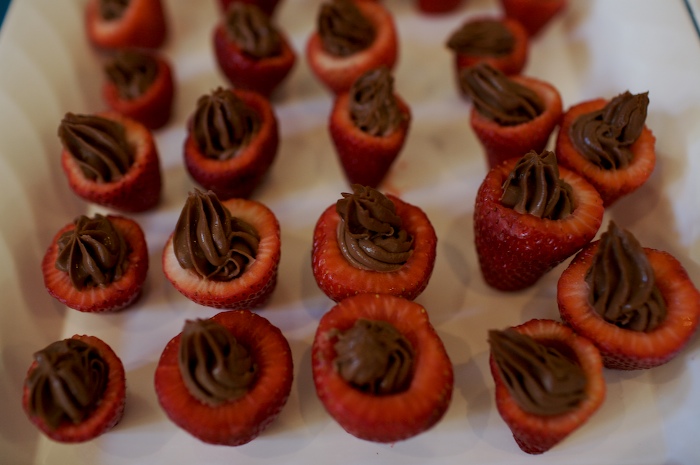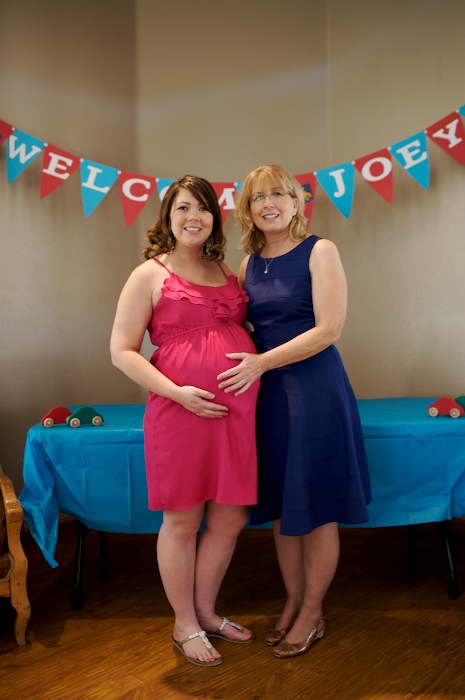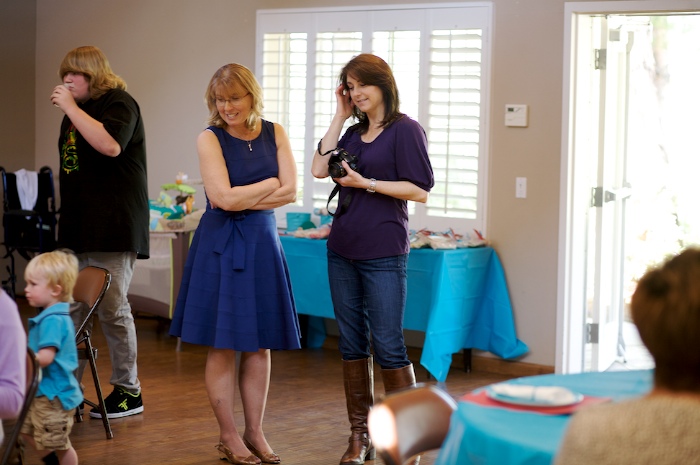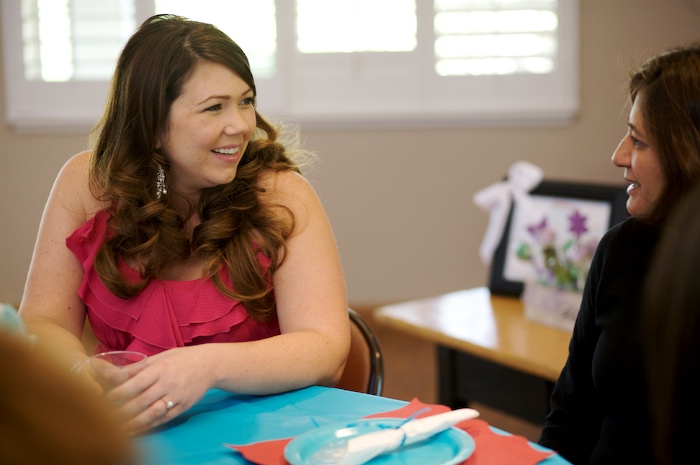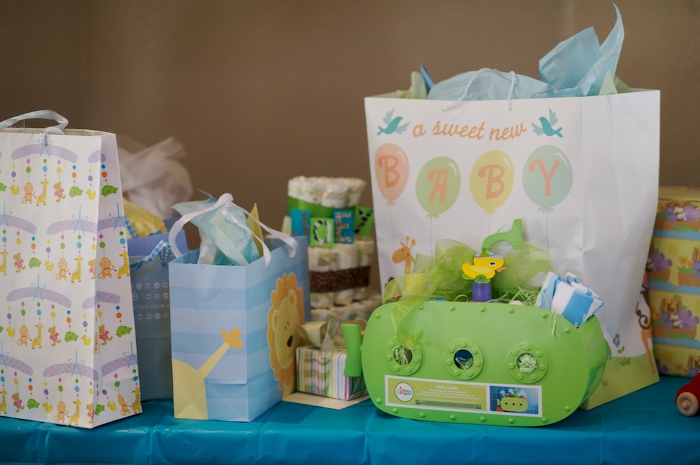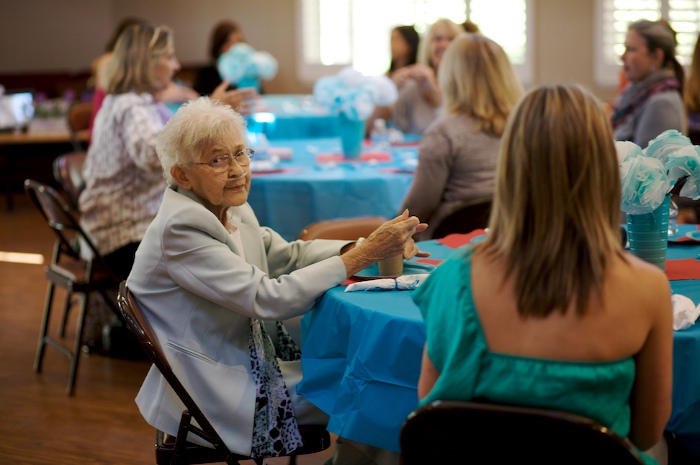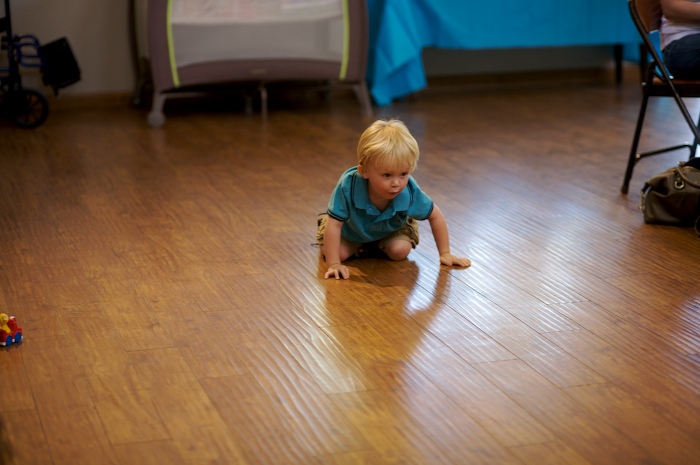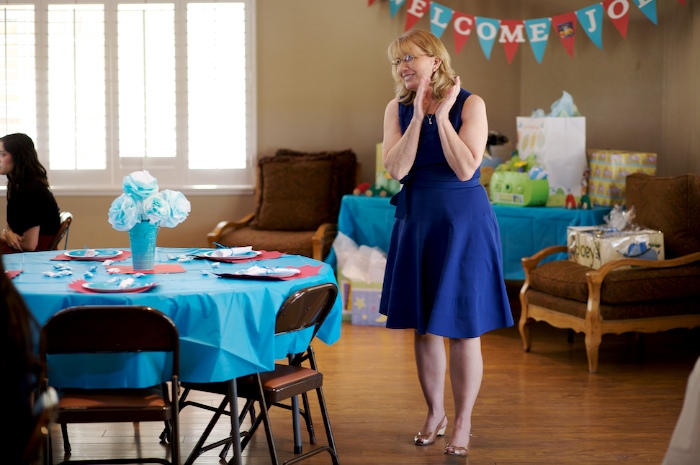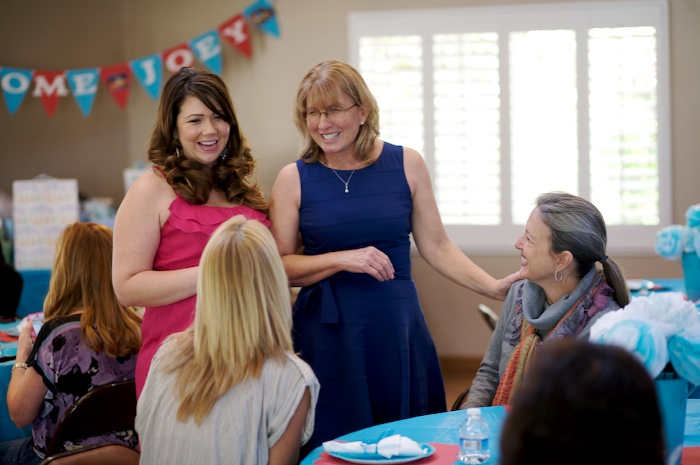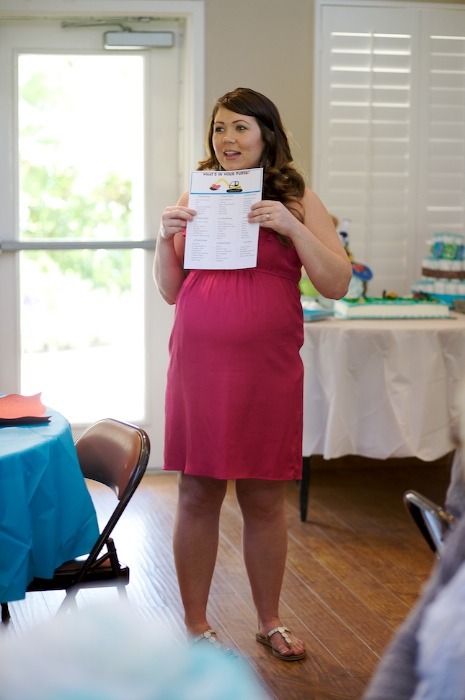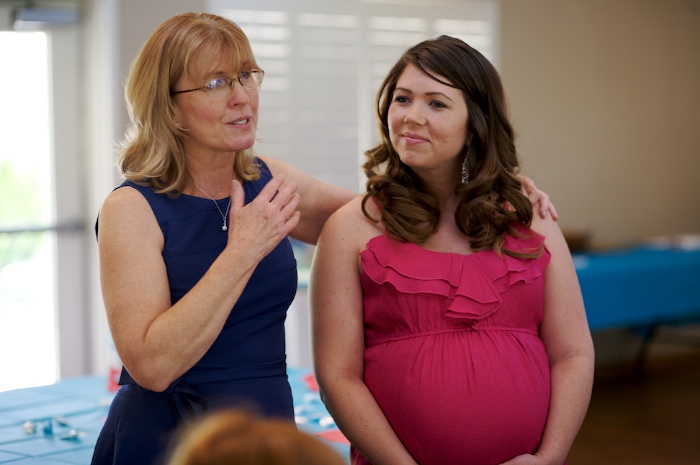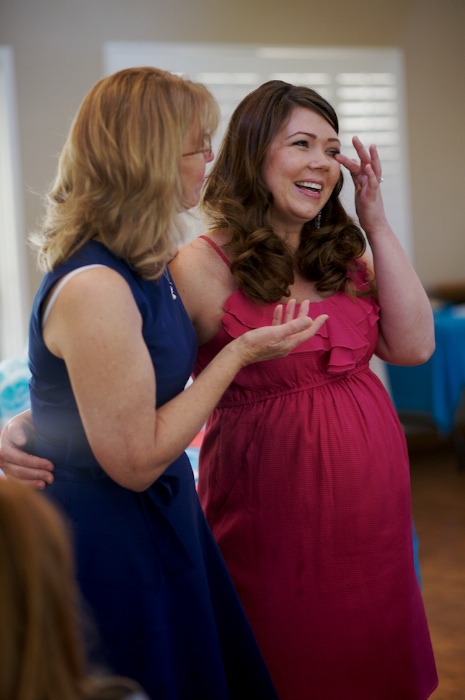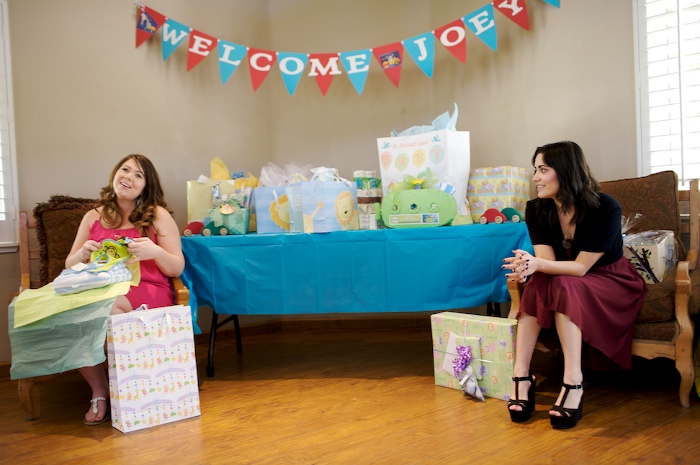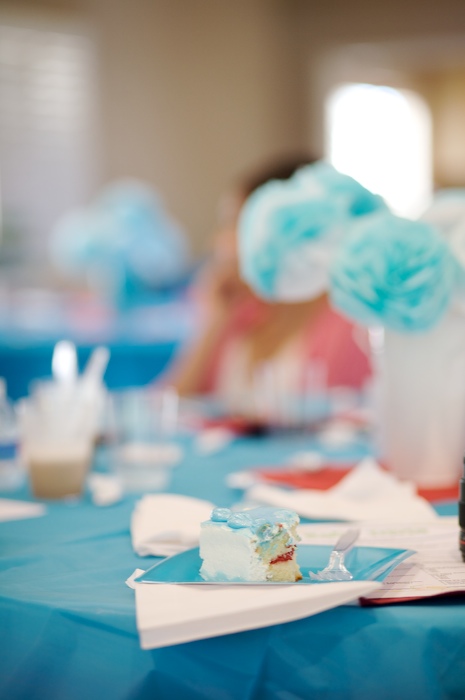 That lion bag in the image below? About 5 people wrapped their gifts in one! They must have been on sale at Target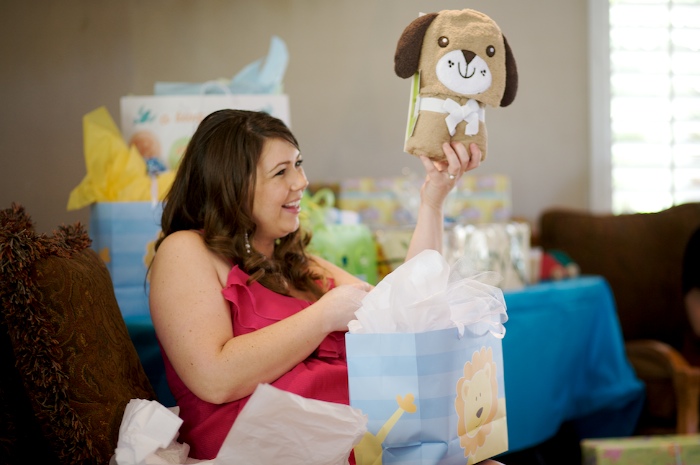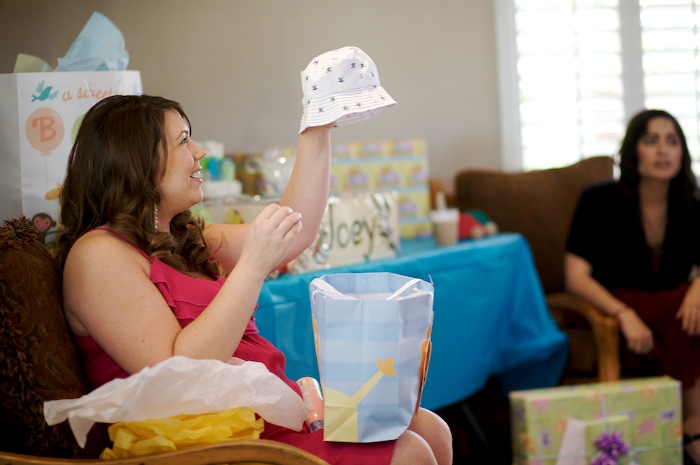 homemade quilt from Kaitlin's aunt…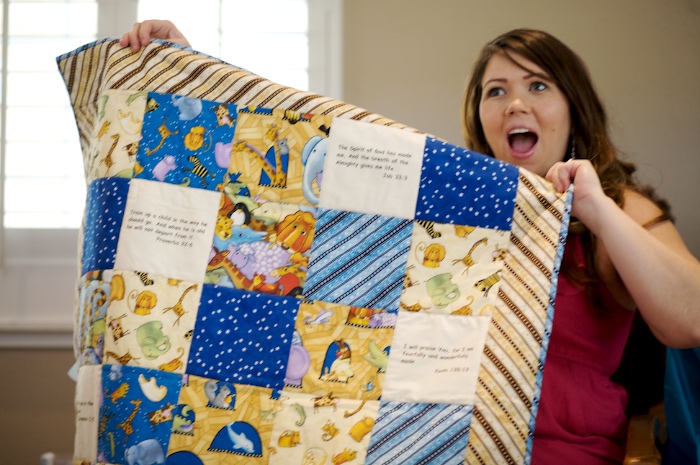 Joey's room is jungle themed, and a LOT of the clothes Kaitlin has been getting are animal themed too … I kind of love this shark outfit!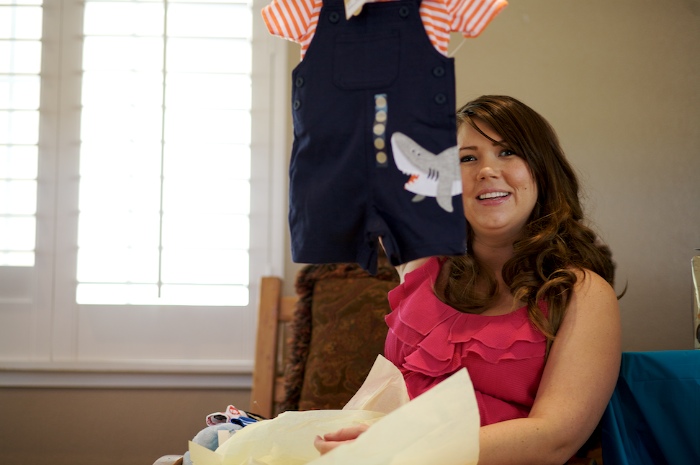 I can't believe Joey is going to be here any day!!