The VERY FIRST weekend we were in the house, it rained and poured here and we discovered that our 3 windows in the back of the house on the bottom floor leak….
Ugh.
All over our brand new floors and nicely painted walls.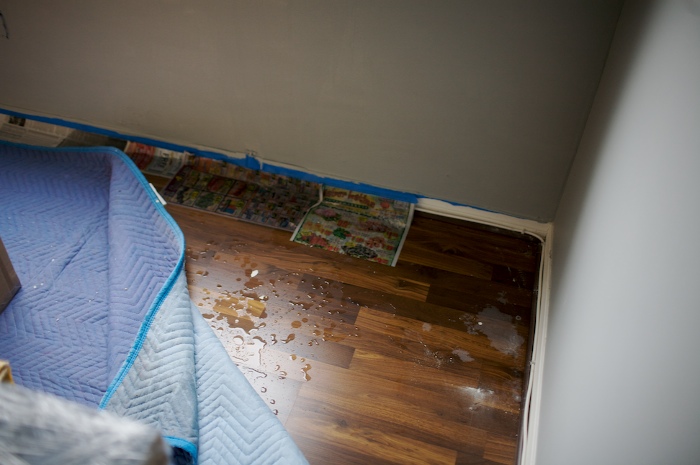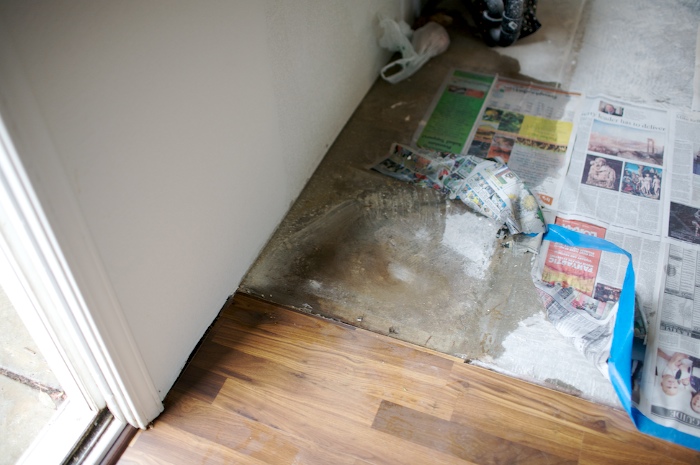 We spent weeks and weeks with tarps nailed over the window frames to help protect it from the rain…
And it continued to rain. Every few days.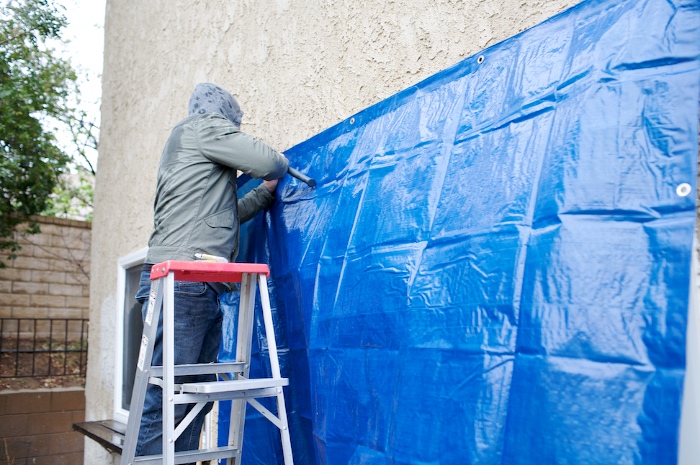 Just often enough that between work and rain, Andrew didn't have time to recaulk the windows at all for over a month.
More than a month with blue-tinted light because we just left the tarps up.
It was both depressing and hilarious
Finally, we just got sick of it … there was just WAY too much stress trying to keep the rain out AND trying to worry about fixing it in a timely manner….
Our contractor happened to come over on a particularly rainy day and just said he'd take care of it. Bless him.
Yes, it cost us more to have him do it, but the stress relief itself was totally worth it.
So the following Monday (a few weeks ago now), Tony and his team came and reinstalled/recaulked those 3 windows in about 2 hours. Done and done.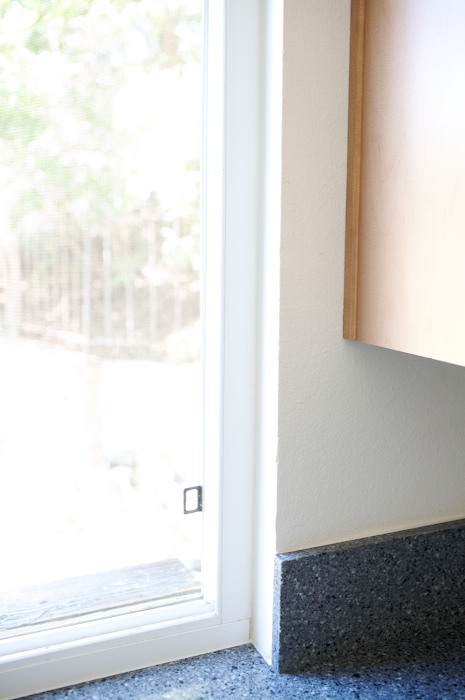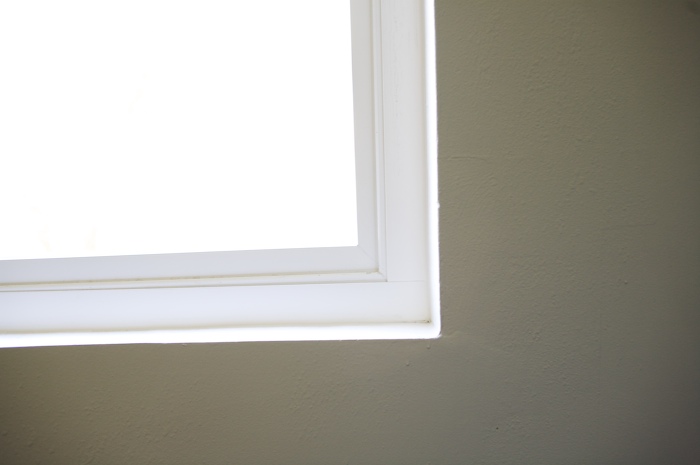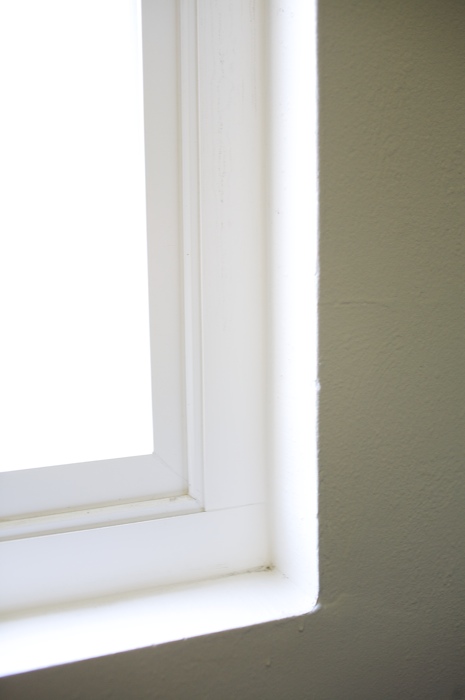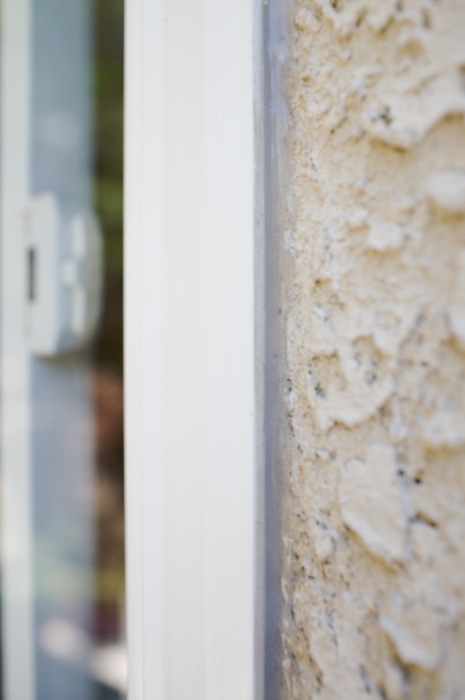 No more leaky windows! No more stress when it rains.
Thanks goodness ….
Now we just have to worry about the flooding backyard when it rains ….