Joe and Kaitlin's baby is due in about a month!!!!
Which means these last couple weeks (and next couple weeks) are full of baby shopping, baby showers and maternity photos….
Between the 2 of them, Joe and Kaitlin have so many family and friends that she actually is having 4 baby showers!!
Little Joey will be well-loved….
A couple weeks ago, there was a baby shower on Saturday (that I did not attend) and another on Sunday (the first of 3 I will attend)….
I drove down to Orange County with Julie a little bit early to help if we could: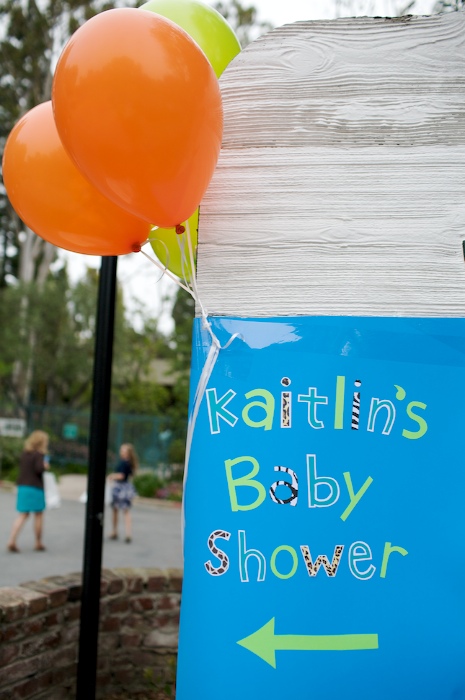 This shower was thrown by Kaitlin's friend (and bridesmaid) Lindsay as well as Kaitlin's cousin's fiancee Kahla.
They did a jungle-theme (which matches what Joey's new bedroom will be decorated in)….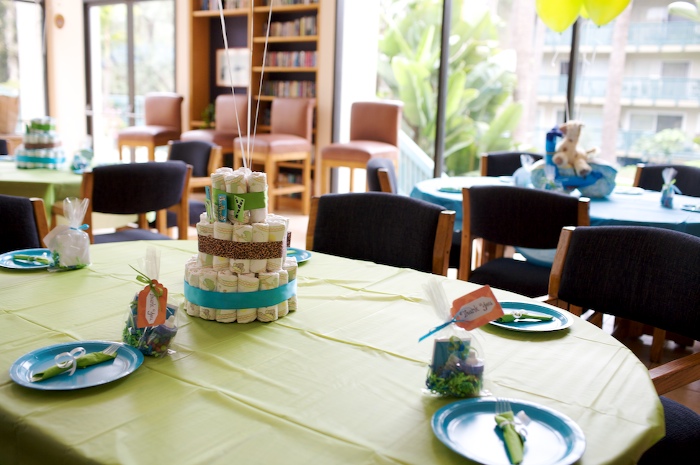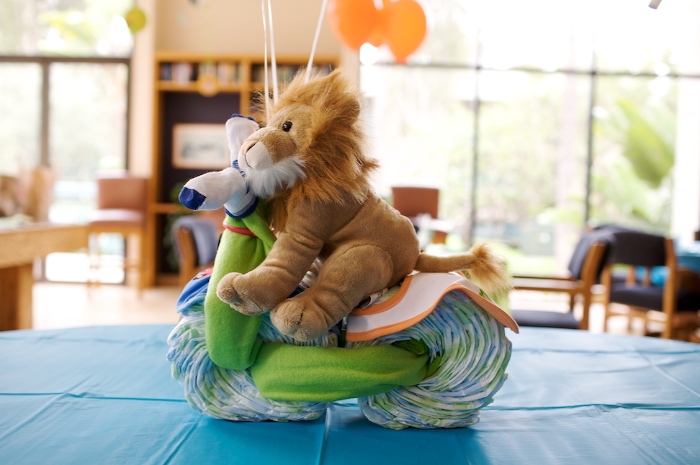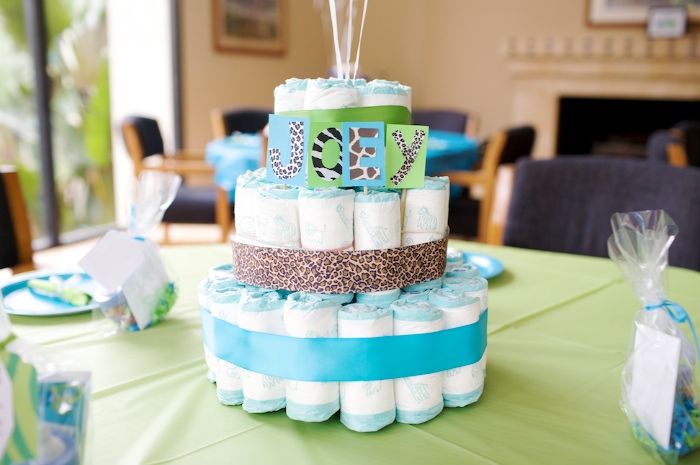 A couple of the shower "games" just waiting for guests
Ok. This cake. Creepiest, ever, right?
Andrew and Kaitlin's cousin Chris made it (bless him) … Got the chocolate mold and covered OREO cookies with jungle-themed chocolate images (around the sides of the cake), and jungle-print edible paper as a border around the top …
But the top? That main image? That is one of the Gene Machine results…. At Dave and Buster's a few years ago Joe and Kaitlin had their photos taken and processed together and *this* is what their future child will apparently look like …
No-neck and all
So Chris "borrowed" the photo to surprise Kaitlin with for the cake!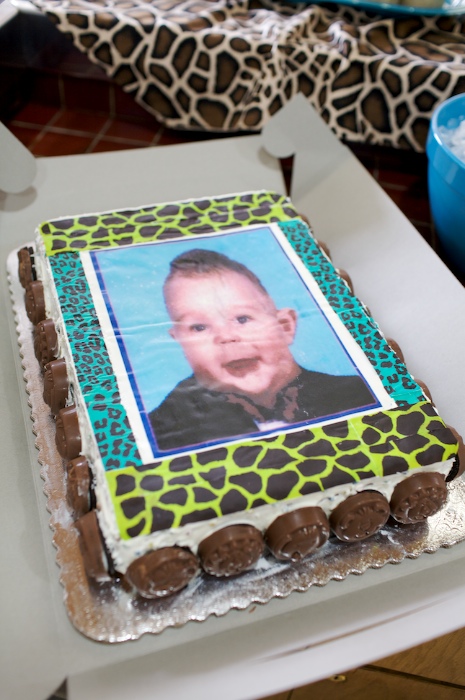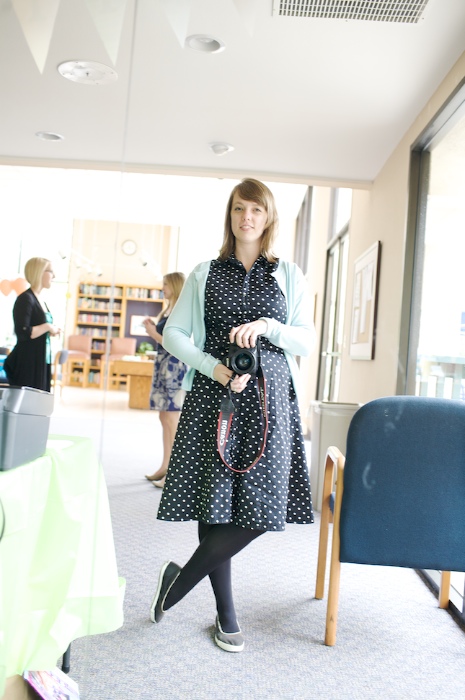 One of the fun little shower activities was making custom onesies with iron-on text/graphics….
A few images down you'll see the clothes line set up with more onesies finished.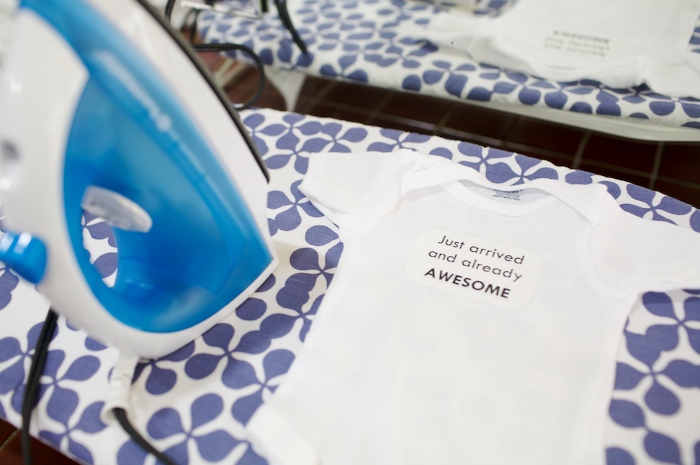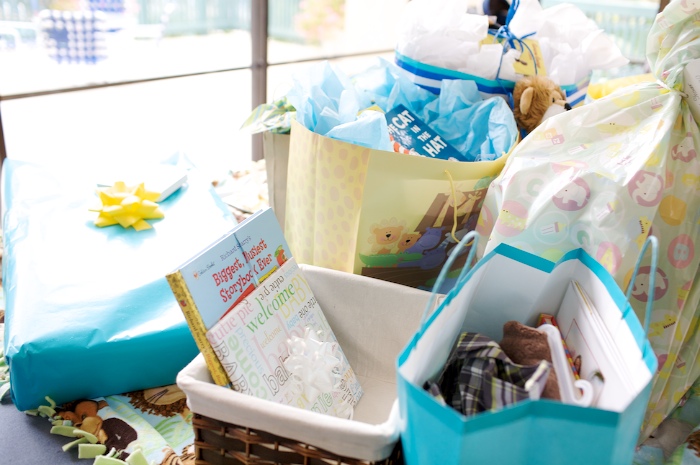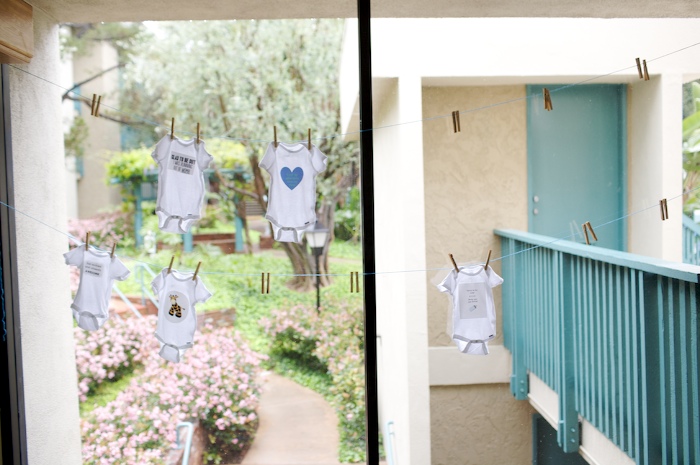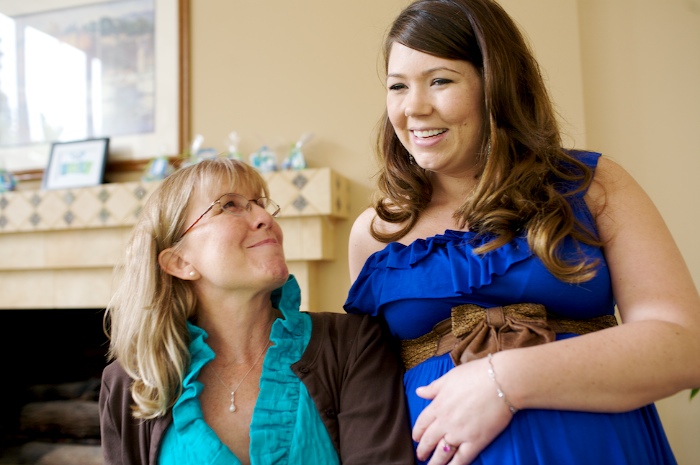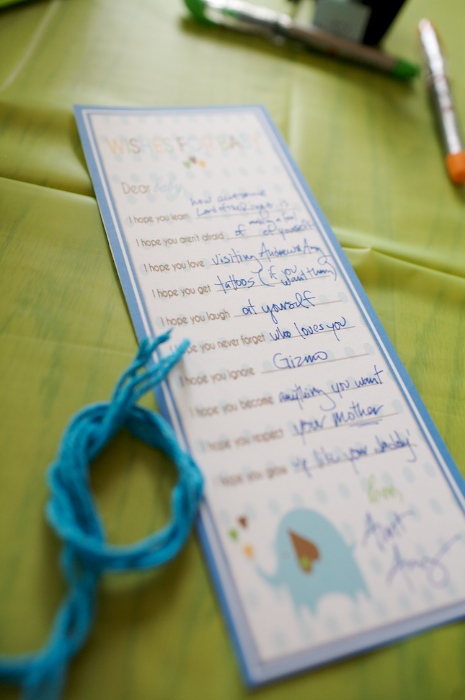 Guessing how big Kaitlin is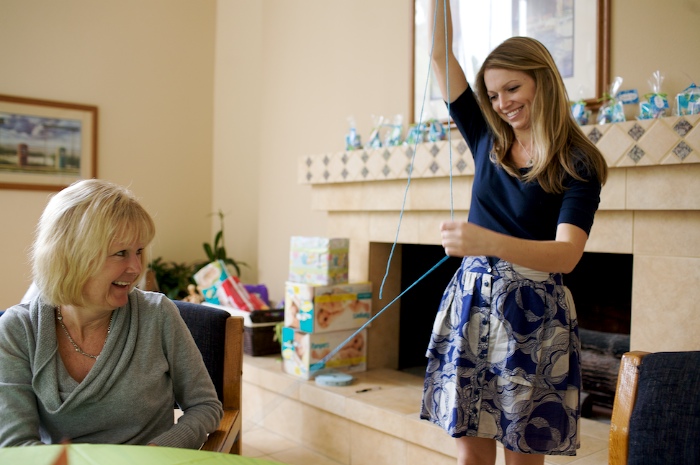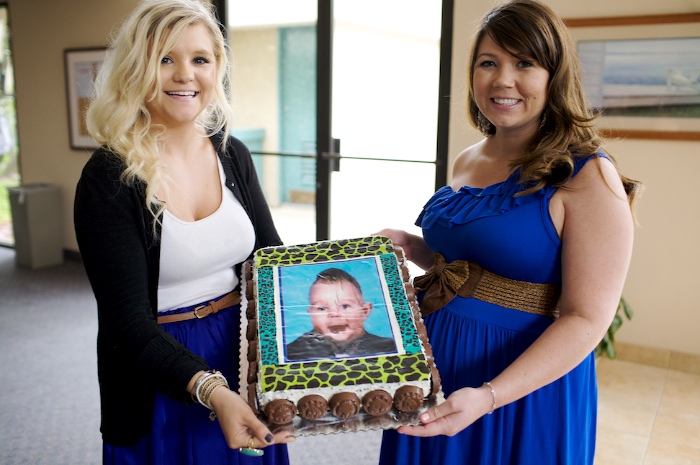 little boy gifts!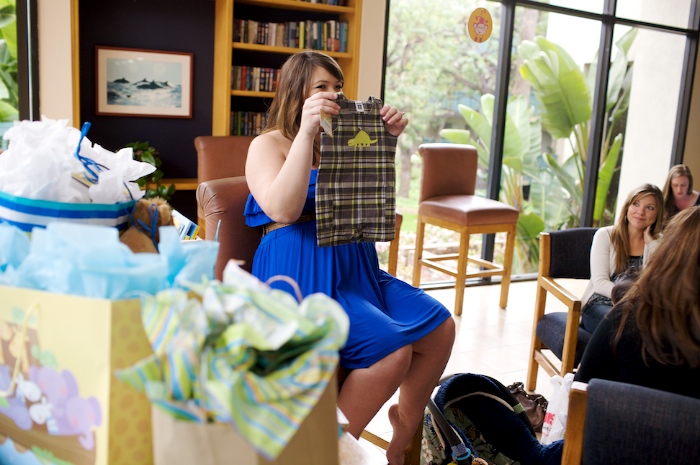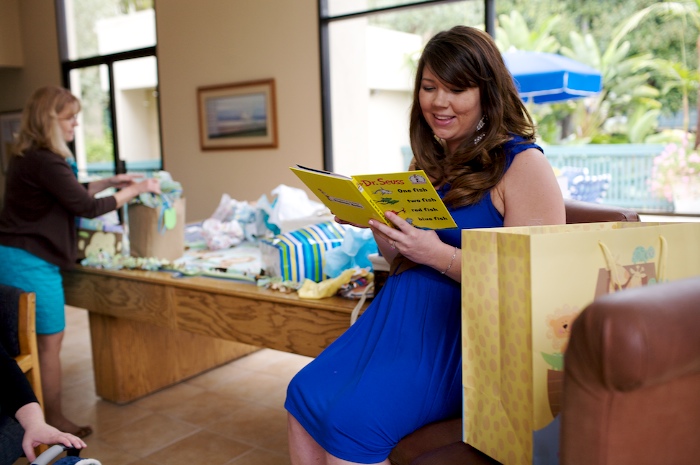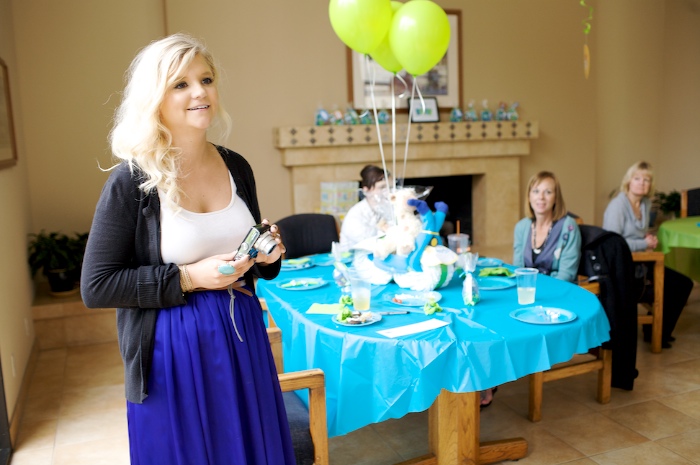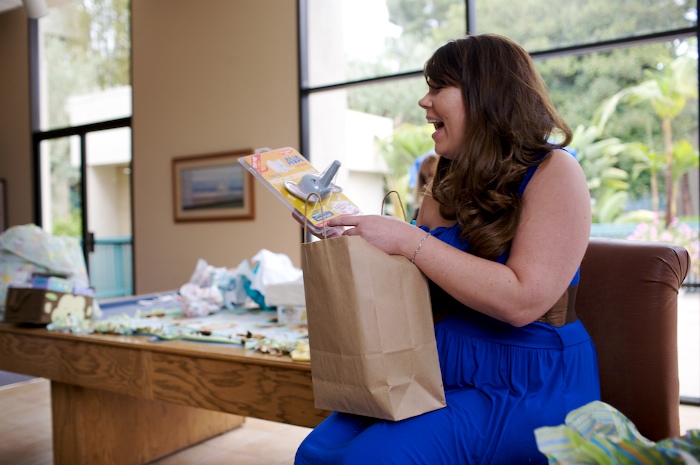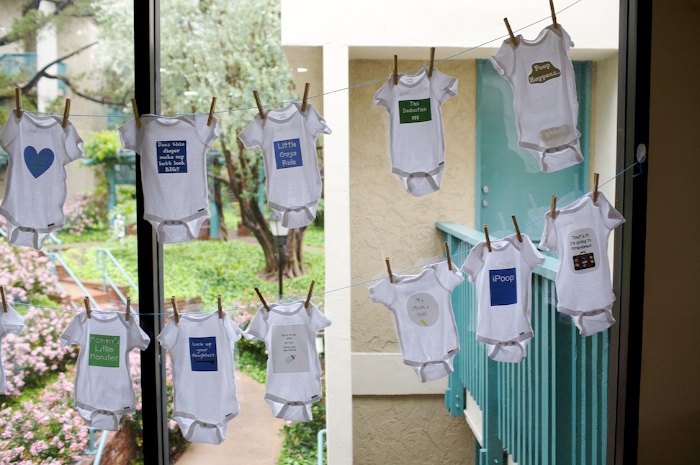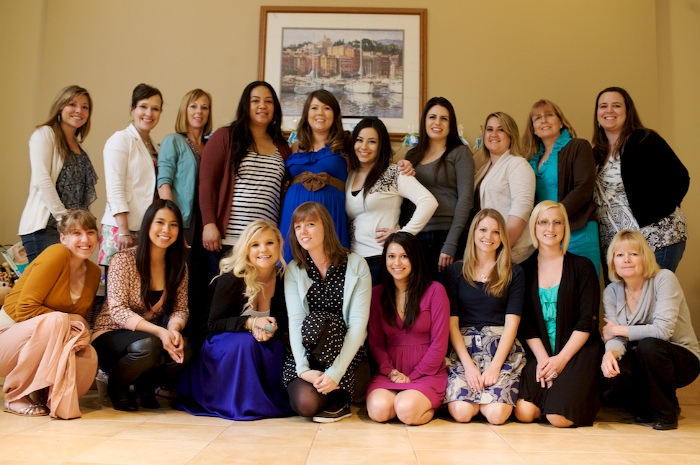 Kaitlin has such sweet friends …. so fun to spend the afternoon with them!
2 more showers to go!