I turned 30 last week, did you know??
I had all these grand plans to have a birthday/house-warming party on April 1 …. after we had been in the house for 3 weeks or so.
But alas, still no kitchen, which means boxes everywhere, which means no point in having a house-warming party.
So, instead we just got together with family….
Sunday afternoon Kaitlin&Joe and Kahla&Chris came up from Orange County and we all went to dinner at Don Cuco's with Andy.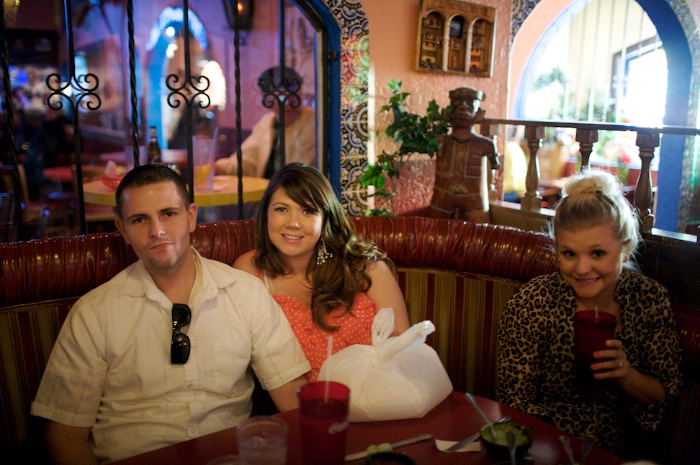 at Don Cuco's when they sing to you for your birthday you "get" to wear this awesome sombrero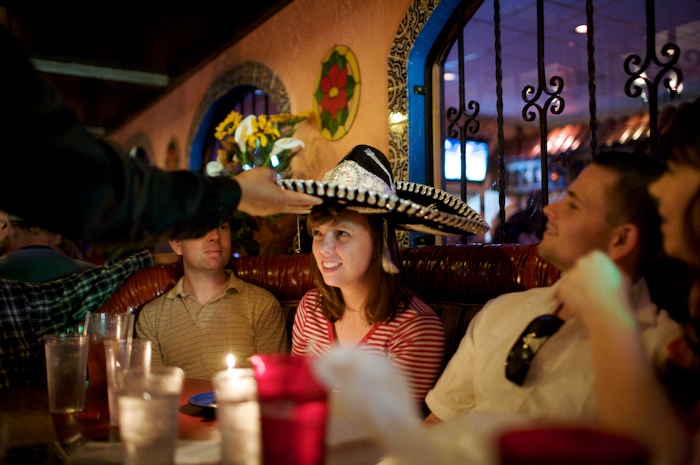 After dinner we went back to Andy and Julie's for birthday cheesecake! I love cheesecake…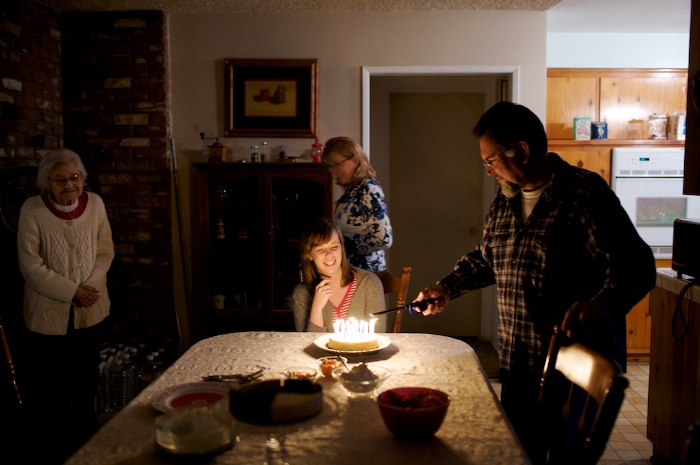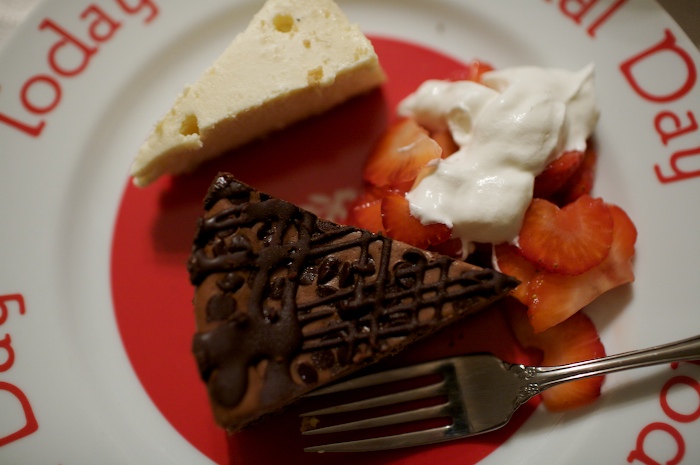 On my ACTUAL birthday (Monday) …. Andrew and I both had the day off with nothing specific planned. That pretty much never happens!
First order of business? Birthday breakfast!
I love going out to breakfast, and there's this cute little cafe-type-restaurant near us that we decided to try for breakfast (having been there for lunch 10 years ago) – the Greenhouse Cafe.
Andrew's mom and grandma met us there too …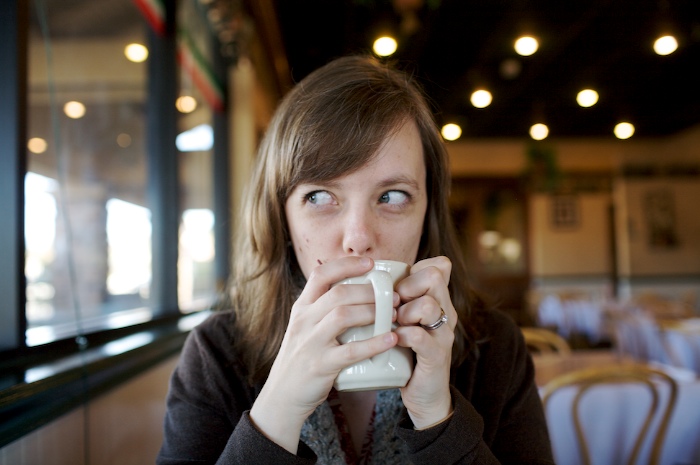 After breakfast, Andrew and I pretty much spent the day running errands.
I hate running errands by myself, but I like getting things done.
First the library to get our new library cards!!! (I love the library)
These are new cards for the new library system with the City of Santa Clarita – when we went to sign up we were given the choice of several different designs and they're all SUPER cheesy. Why would I want a library card with a photo of a skateboarder on it?
So, we picked these hilariously cheesy Mexican cowboy playing a guitar on a horse. Oh yea

After the library, a stop at Michael's for some letter stickers, then to Sprouts for some groceries…. then home!
But once we got home I realized that that day was only time for about 2 weeks we would have a chance to go IKEA together to pick up bookshelves.
So, off we went to Burbank. In and out really quick since I knew EXACTLY what I wanted…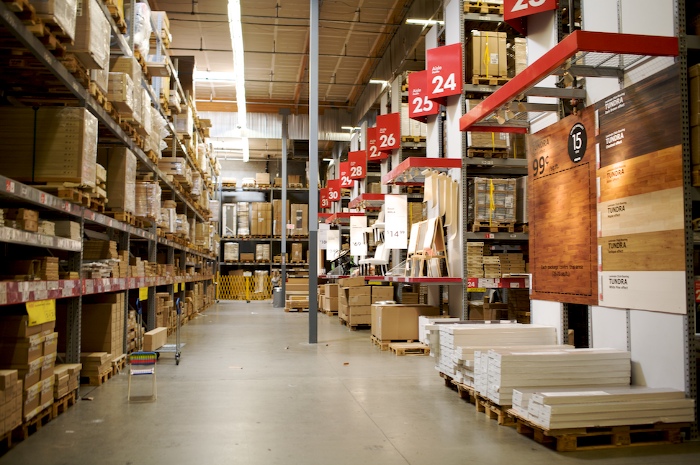 Then home (again) ….. And Andrew started painting the living room….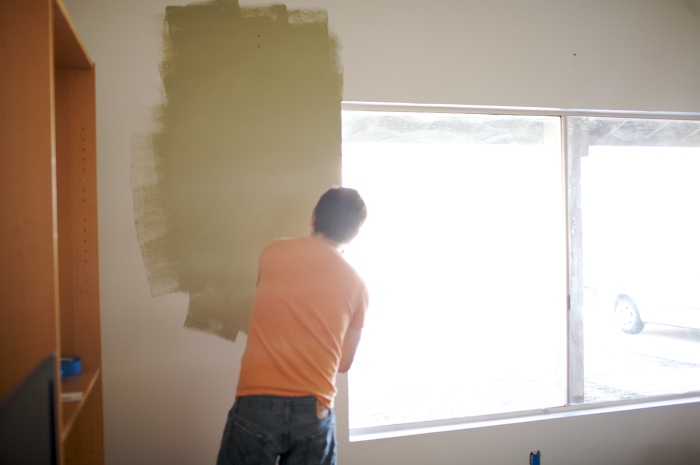 But I made him stop right away! Look at that awful color! That is NOT what it looks like inside Lowe's … blech.
So, we left the house again for ANOTHER errand …. to Lowe's to find a better color green.
This time we took the stirring stick with the UGLY paint on it to compare, took all the samples out into the sun and hoped for the best.
Once we got it home …. SO much better …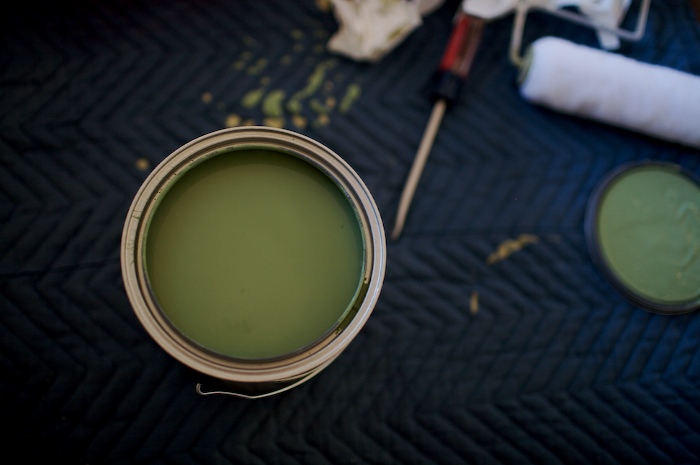 So Andrew painted the living room and I built a bookcase…. Such a busy birthday!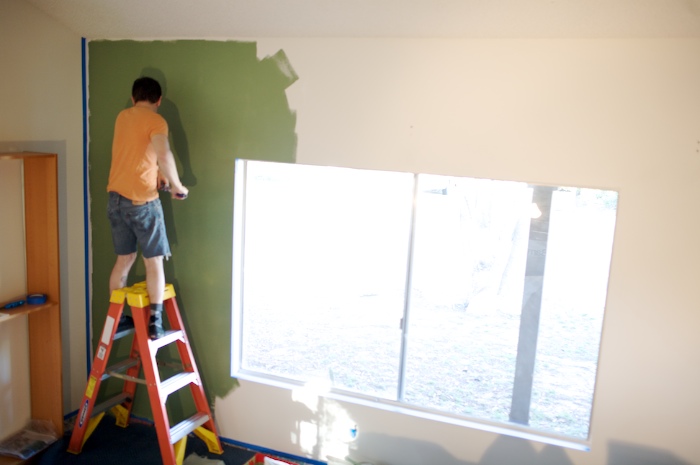 Once it got dark we relaxed a bit and watched Being Elmo before going to bed early ….
Because, honestly, I really love going to bed early and I never get to now since I get home around midnight.
Definitely a very happy birthday!