We left Culloden Battlefield around 1:30p or 2p and headed back west through Inverness to Loch Ness
I had cut up some veggies that we snacked on in the car … Mom had brought some "crisps" for more snacking.
Kevin and Chelsea were (finally) on their way north, so we told them to meet us at Urquhart Castle (on the North side of Loch Ness).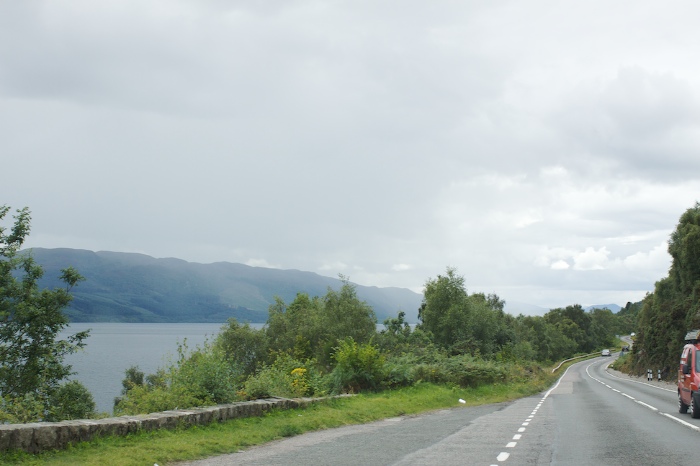 Great story about visiting Loch Ness from Jackie Travels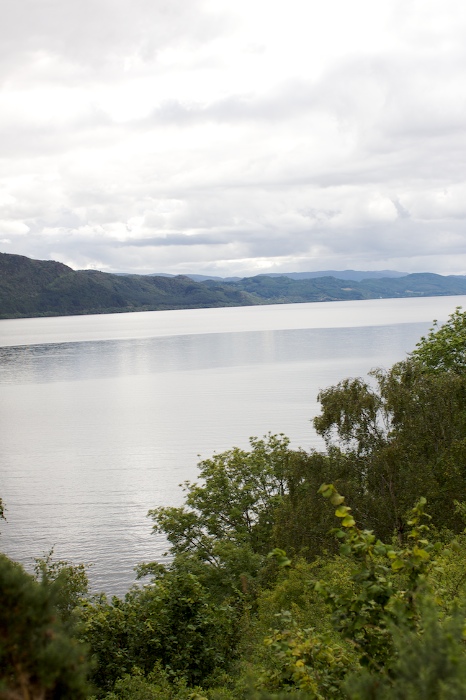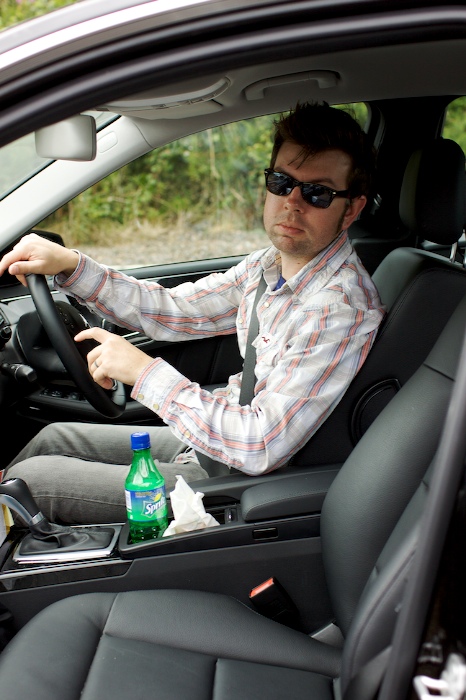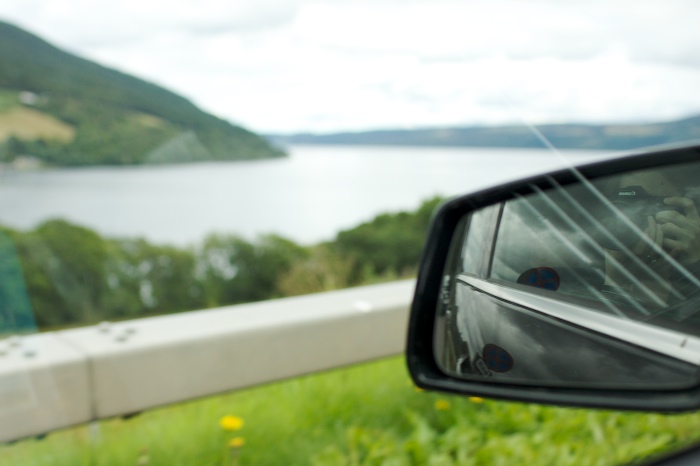 We had a *basic* ideas of where we were going (without the GPS), but again, the streets and sites are all really well signed so we didn't have much trouble finding Urquhart Castle at all….
Unlike Stirling Castle and Edinburgh Castle, Urquhart Castle is still in ruins, on the coast of Loch Ness. When we got there it wasn't super clear where to go to show our Explorer pass (to get into the castle). Of course, whatever we did was apparently wrong, and the employee was rather rude to us about it. Whatever. The only real rudeness on the whole trip (and the guy behind us in line kind of stood up for us).
For lunch, Andrew had gone to the grocery store to get stuff for sandwiches. We very precariously wrapped 8 slices of bread in paper towels and then in a plastic grocery bag, plus meat and cheese in their original packaging, plus cut up cucumbers.  We decided to wait to eat until we got to Urquhart Castle, and luckily they have a small café with tables inside and outside (where we sat). Mom even finagled some "rogue condiments" from the café so we had mustard and such to put on our sandwiches.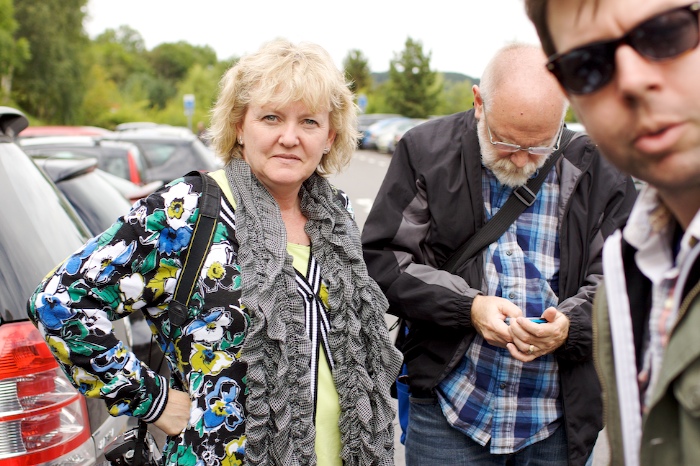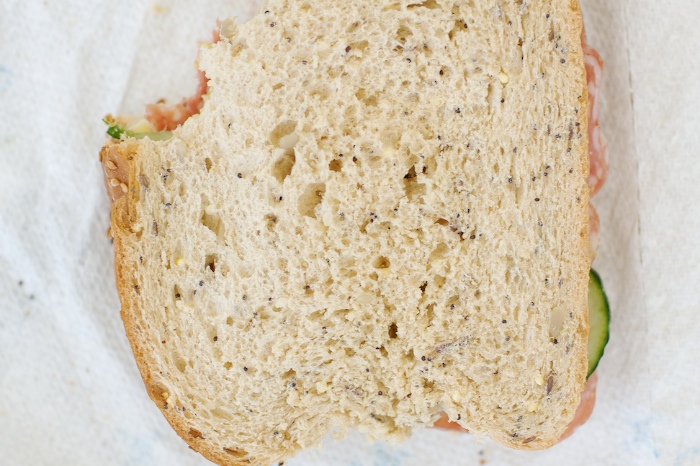 (rogue condiments)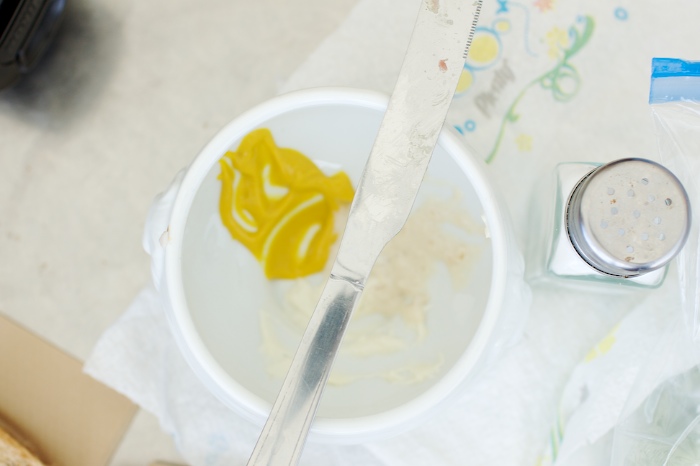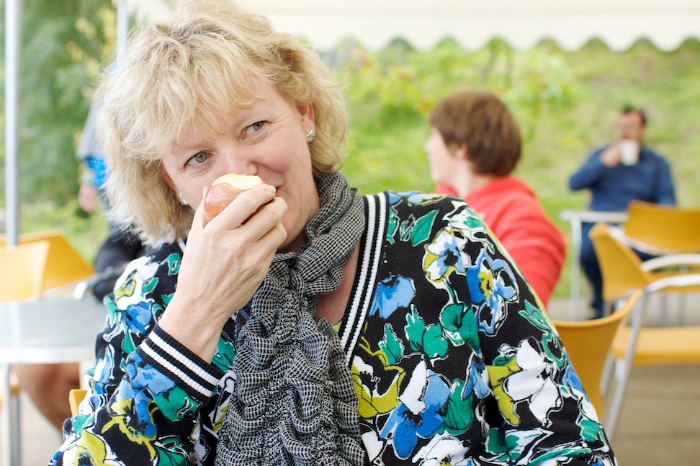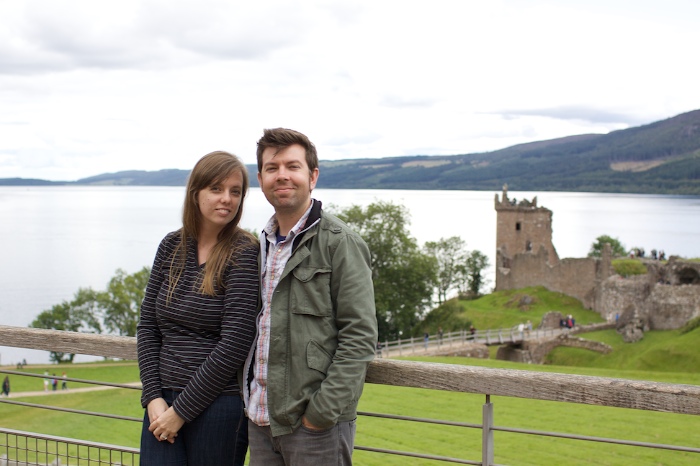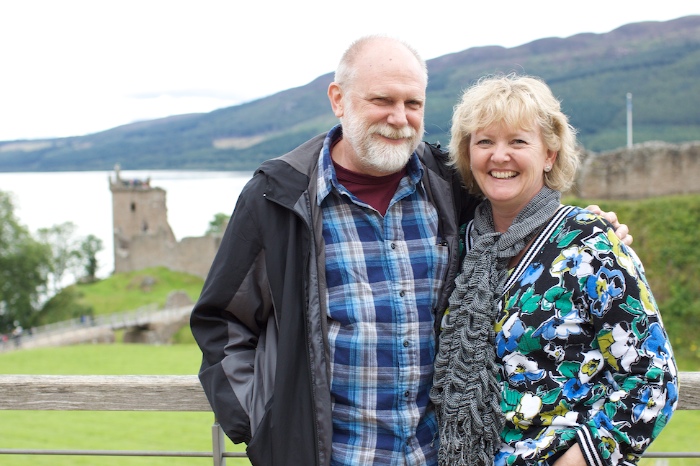 Urquhart Castle is still in ruins – just a shell of what it originally was. Its previous owners blew up the Castle to keep the Jacobites from taking possession of it.
While there's not a whole lot of historical information available at the castle itself, the visitor's center features a 10-ish minute video dramatizing the castle's history up until it was destroyed ~1692. Regardless, it is quite the beautiful location right on the lake….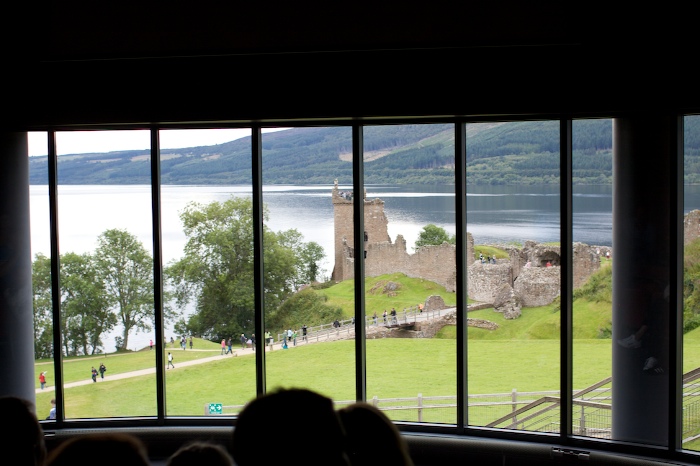 Yes, Urquhart Castle is on Loch Ness. When we were planning our trip, pretty much EVERYONE asked us if we were going to visit Loch Ness.
Apparently, most "Nessie" sightings take place in the deepest part of the lake – just in front of where Urquhart Castle is situated.
Standing at the Castle, it's easy to see how someone could fool themselves into thinking they saw something. Between the dark, deep water and the wakes of boats and birds I'm sure could talk yourself into anything.
Sadly, we did NOT see Nessie.
___
From RICK STEVES:
Sightings on Loch Ness
In July of 1933, a couple swore that they saw a giant sea monster shimmy across the road in front of their car by Loch Ness. Within days, ancient legends about giant monsters in the lake (dating as far back as the sixth century) were revived – and suddenly everyone was spotting "Nessie" poke its head above the waters of Loch Ness.
In the last 75 years, further sightings and photographic "evidence" have bolstered the claim that there is something mysterious living in this unthinkably deep and murky lake. (Most sightings take place in the deepest part of the loch, near Urquhart Castle). Most witnesses describe a water-bound dinosaur
(resembling the real, but extinct, plesiosaur). Others cling to the slightly more plausible theory of a gigantic eel. And skeptics figure the sightings can be explained by a combination of reflections, boat wakes, and mass hysteria. The most famous photo (dubbed the "Surgeon's photo") was later discredited – the "monster's" head was actually attached to a toy submarine. But that hasn't stopped various cryptozoologists from seeking photographic, sonar and other proof.
__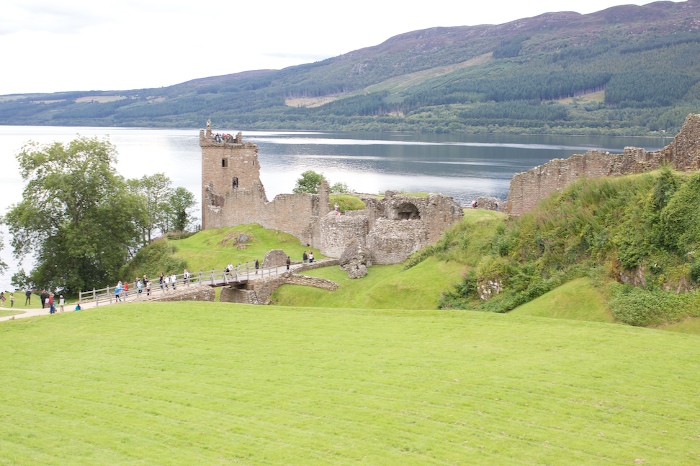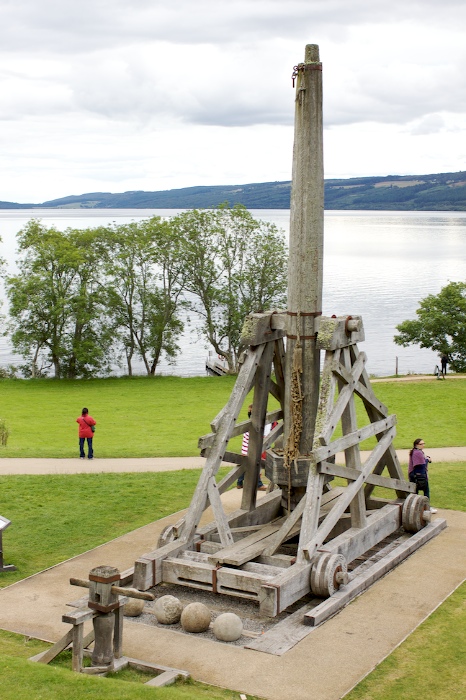 Kevin and Chelsea left Aberfeldy around 11a or noon … drove ~2 hours north … stopped for lunch and THEN got to Urquhart, with maybe only an hour or 2 til the site closed.
The other 4 of us had plenty of time to wander the grounds of the castle – especially since there weren't really and placards or exhibits to read.
Mom walked down to the lake's shore to get a small Ziploc bag full of sand. She gathered sand from the west coast (in Oban), from Loch Ness …. And then the next day she would get sand from the east coast (in St. Andrew's). Each in its own labeled baggie…. And I imagine she got more when they went to Ireland! I don't think she was totally positive what she was going to do with this sand – but I'm picturing some kind of decorative display in little jars.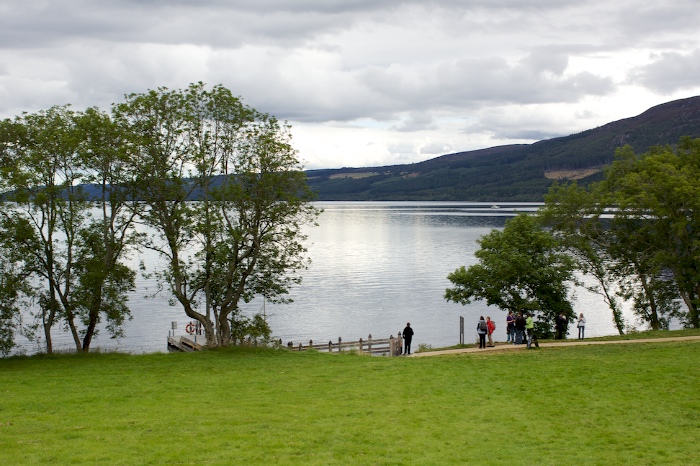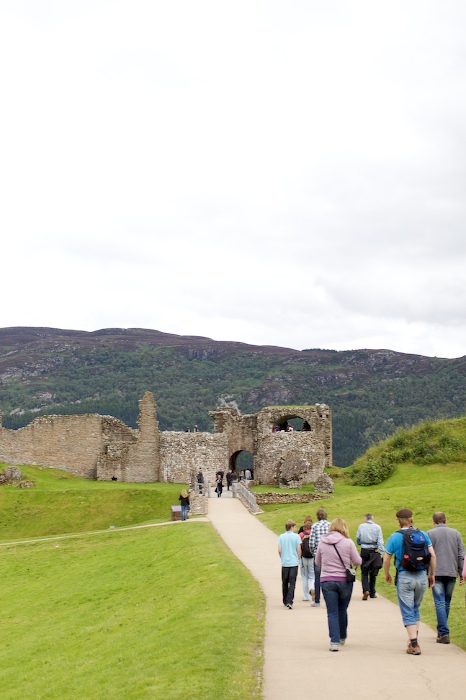 The castle is "protected" by a grassy moat … or, rather, steep grassy hills … ideal for sliding or rolling down if you're a kid.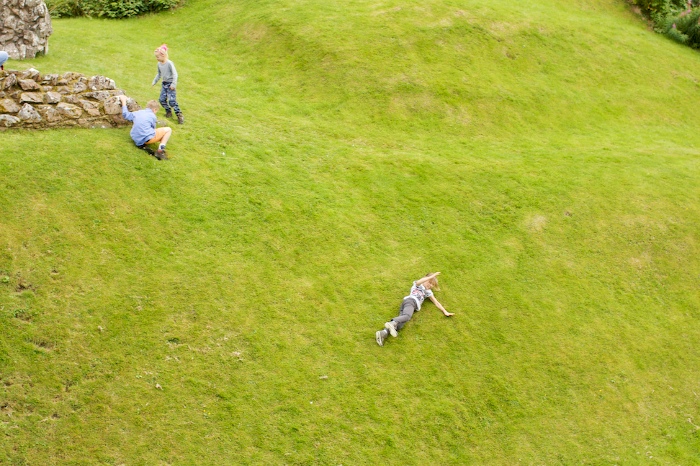 It was SUCH a gorgeous day …. More on the Castle itself next ….