Andrew and I drove back home to Aberfeldy, just the 2 of us …. Listening to 2 hours of Scotland radio, intermittent rain, glorious countryside (virtually no cities and very few towns on the A-9 from Inverness)…
…. taking photos of the silly-to-us-Americans road signs: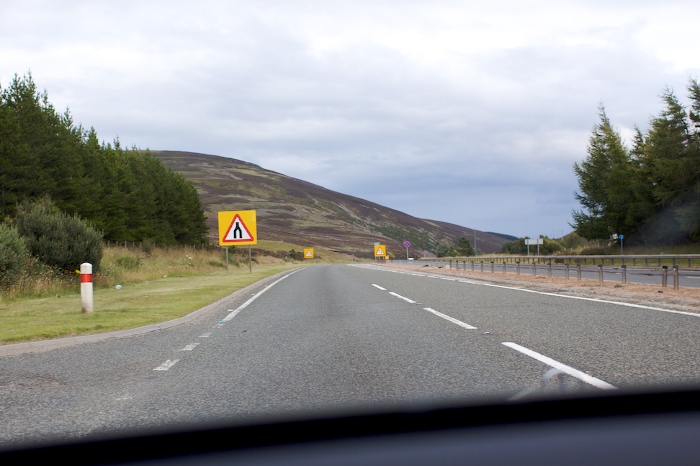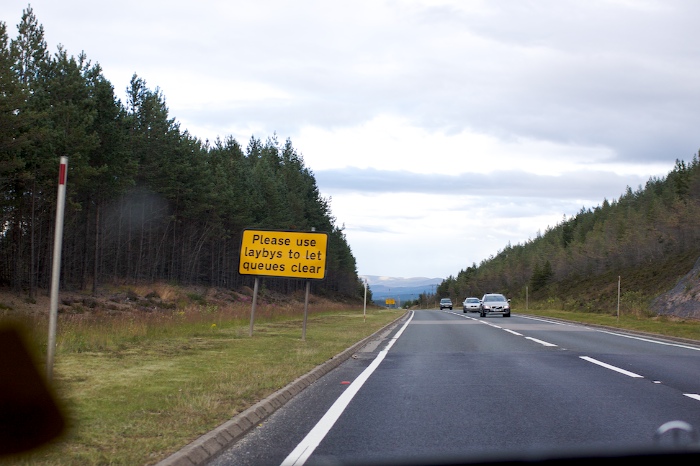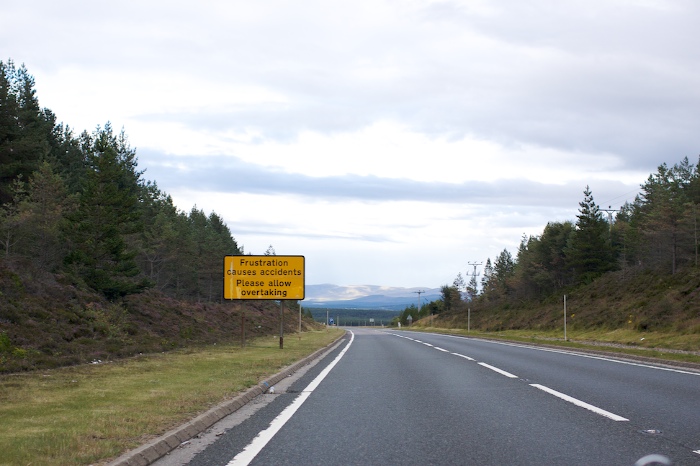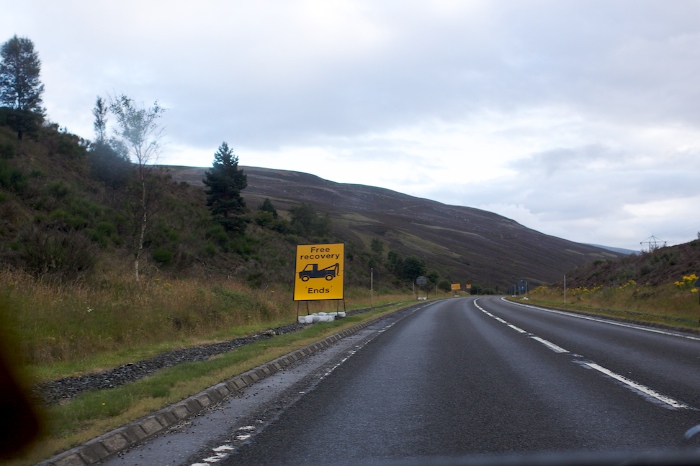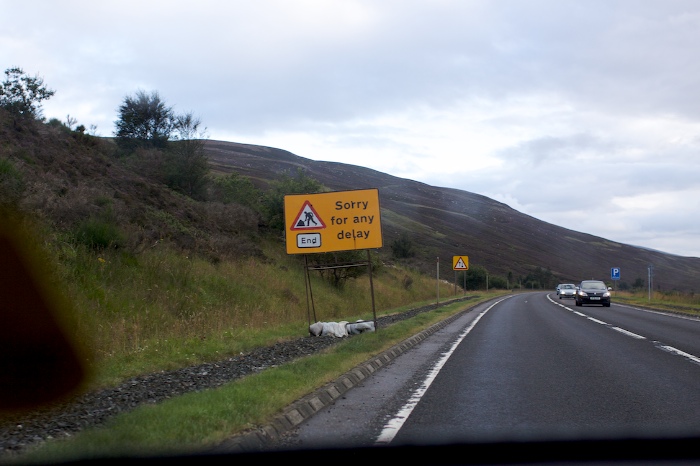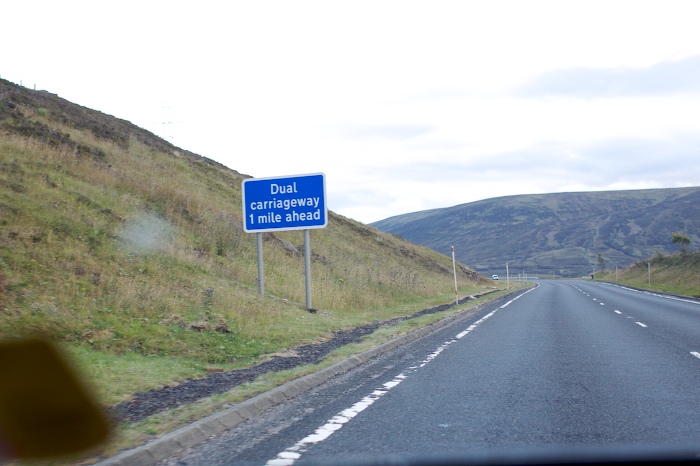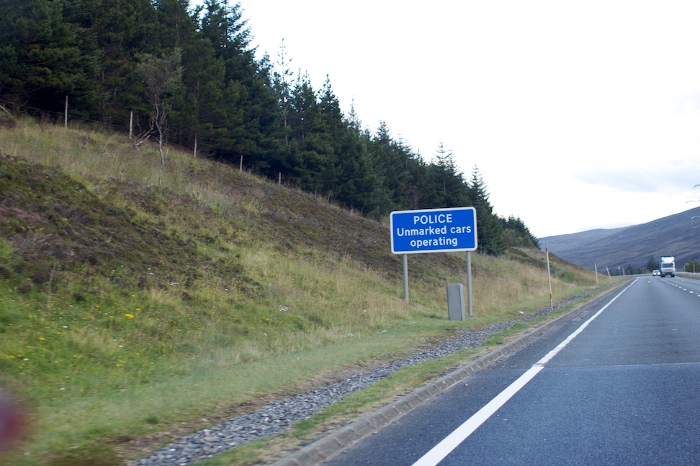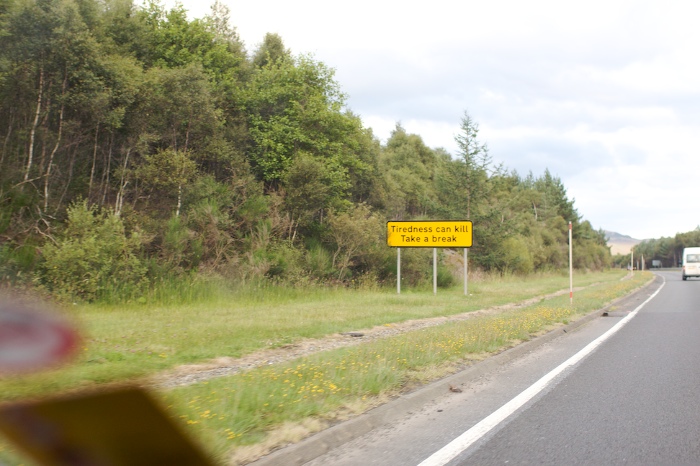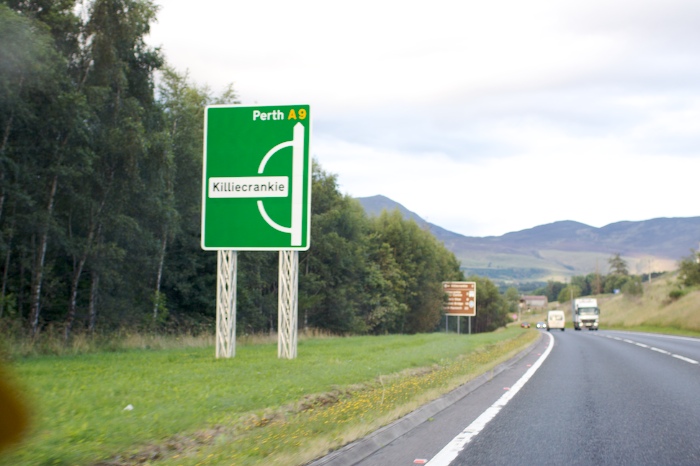 I love alone time, just hanging out with Andrew.
Especially since he was always willing to drive ….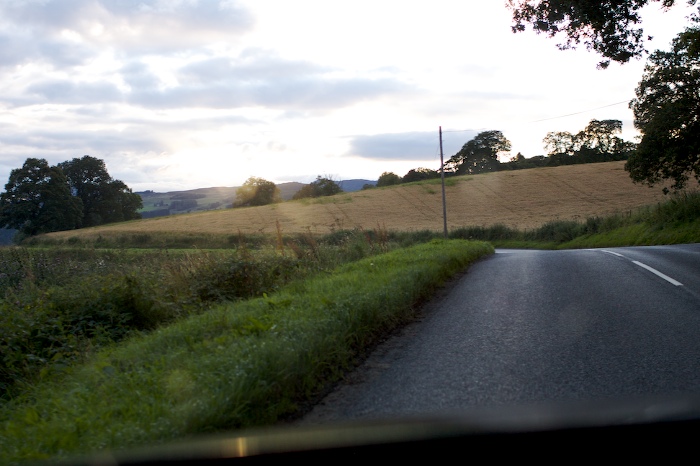 Watch this 2 minute video of part of the drive below (complete with Andrew talking about the radio station)  …. It's shot at sunset and frankly gorgeous….
or there are a couple more driving videos here:

Dinner:
When we returned from Inverness, hungry, our best option was to order delivery from "The Place on the Square" in Aberfeldy. So, pizza at 10p again, basically. But Dad and Andrew ordered some other food –just to try it. "Donner meat" and haggis! While haggis is apparently super touristy – it wasn't even on most menues we looked at – Andrew still wanted to try it …
Blech.