In order to move in to our house we need to do a WHOLE bunch of work.
Which we are fortunately paying our contractor Tony to do …. so we can hopefully move in by next weekend.
Here's a look at all the new surfaces we've been choosing to have in the new house ….(of course, it's hard to get the photos to match exactly in photos, so you'll have to just visit us to see)
FLOORING
The bulk of the bottom floor will be this wood laminate. Living room, family room, dining room, entryway, guest room.
I'm very excited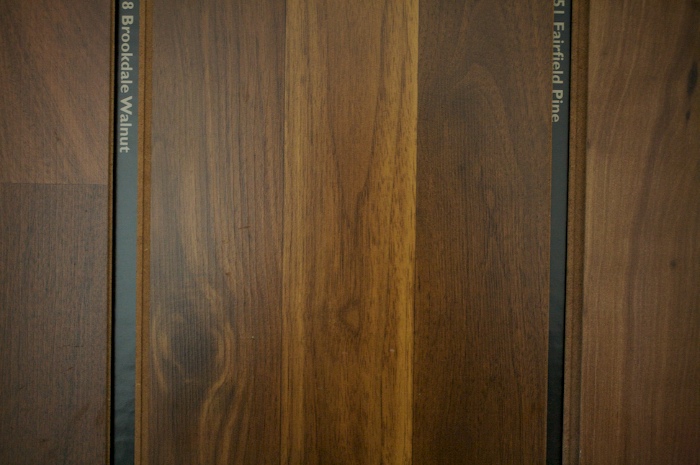 The stairs and the whole of the 2nd floor will be this neutral carpet – the Aged Linen in the corner: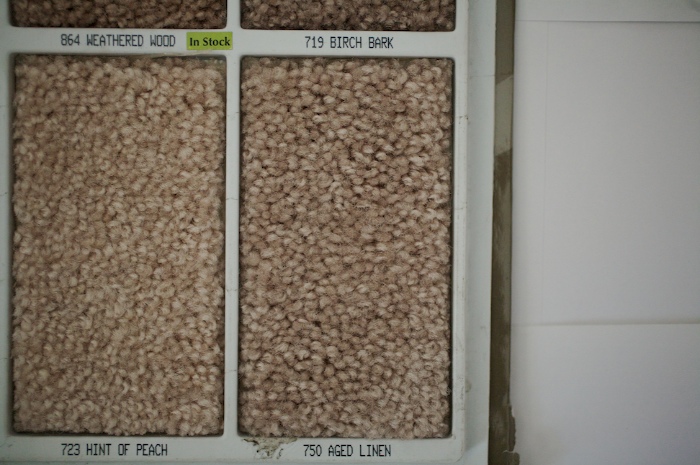 The kitchen floor will be in this dark grey tile…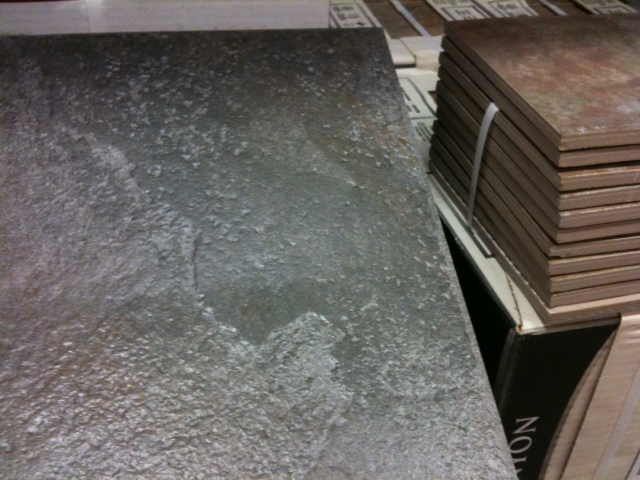 CABINETS
Our kitchen has to be replaced.
We settled on a streamlined look ….  Shenandoah brand cabinets, Sydney style in the Maple Spice shade (in the image below, 2nd from right).
To see a look at the cabinet style (though different colors), visit Shenandoah's Ideas slideshow and choose Urban Elements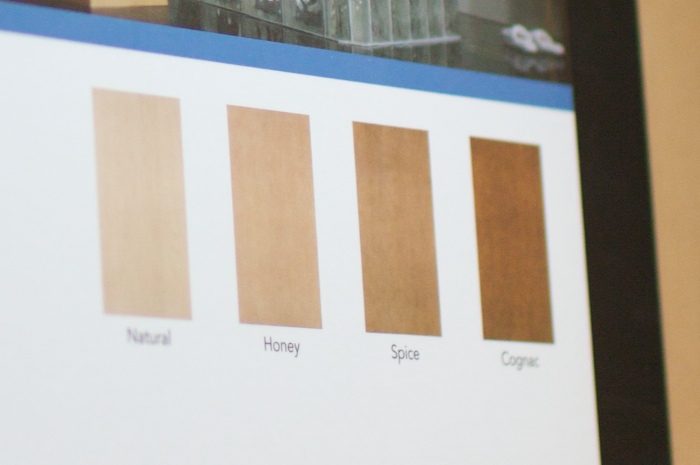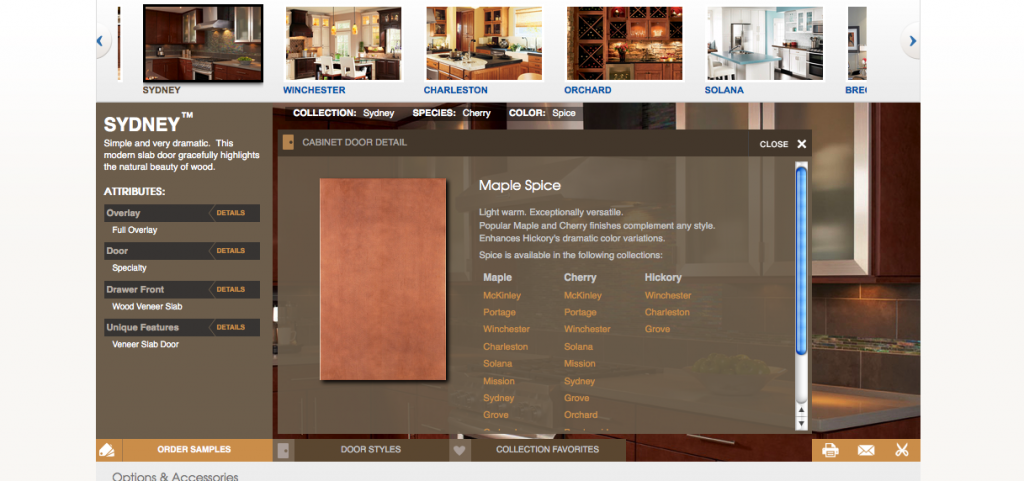 (style pictured below, but darker than we're getting)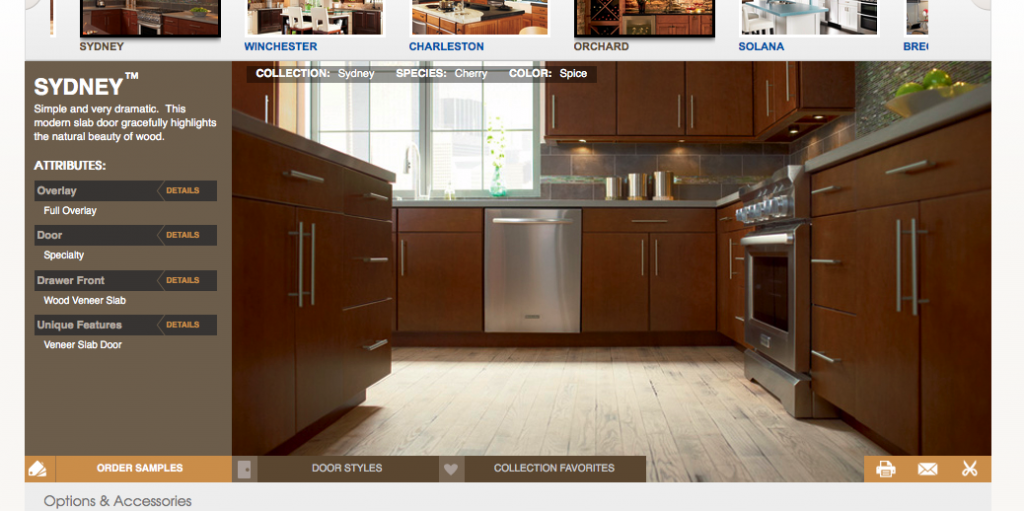 (sidenote: rough layout of the bottom cabinets in our kitchen:)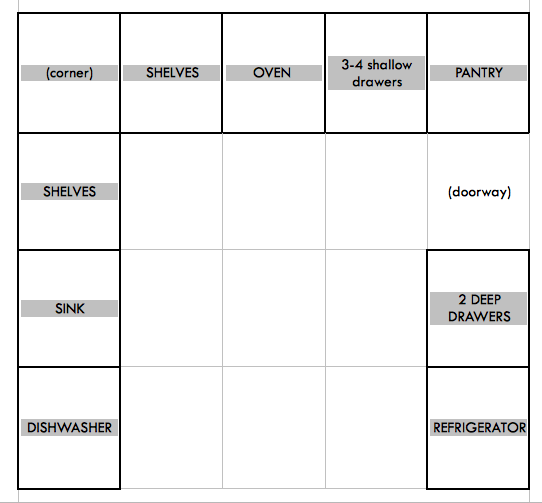 COUNTERS
We did a bit of research into coutertop options. We *could* have gone super cheap and just used inexpensive tiles, but we figure if we're redoing the kitchen we might as well get what we want and spend the money now (rather than redoing it in the future again).
We thought about granite and corian and quartz …..  and settled on this quartz countertop from Viatera :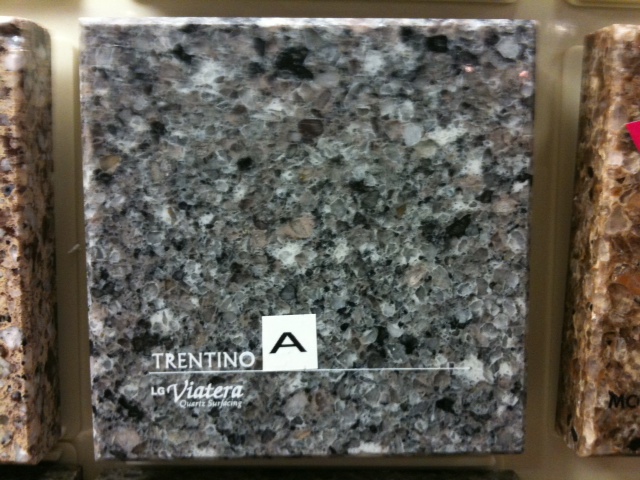 SINK
Stainless steel, dual bowl sink …. Like this one: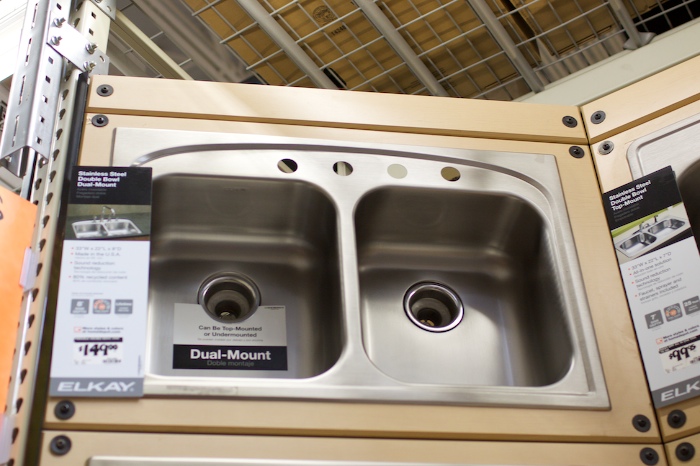 (our appliances are also stainless steel)
PAINT COLORS
Nothing definitively chosen just yet (deciding on the kitchen was the priority), but here's some idea….
(remember it's not easy to get the EXACT color in a photo, but you get the idea).
A sage-like green for the front wall in the living room (the wall with the window in this photo)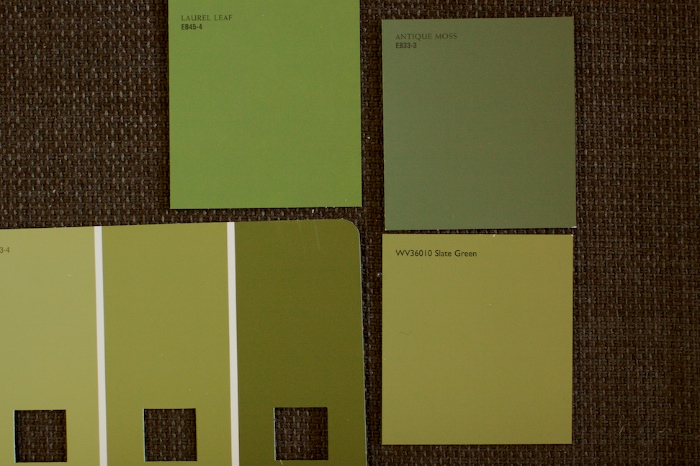 The guest room walls will be a light gray (guest room pictured here)
We still have no idea what we want to do in the family room….
Since it's right next to the kitchen (dishes are red/white/blue and wall will be white or maybe gray), we're thinking maybe some grays and/or blues in the family room.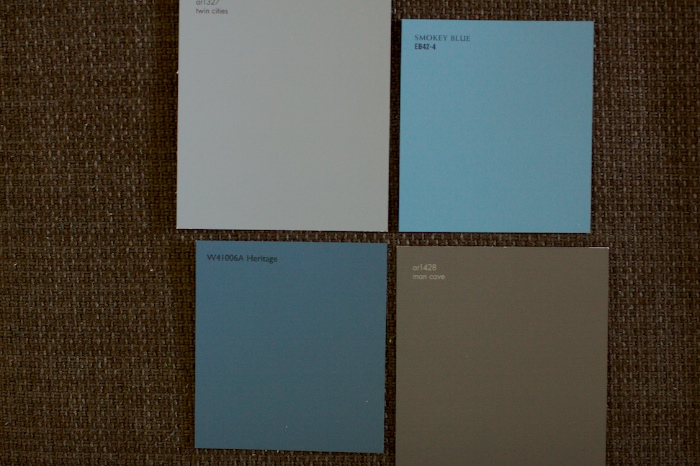 The far wall in the master bedroom (the one our bed will be against) will be some kind of light teal color, I think.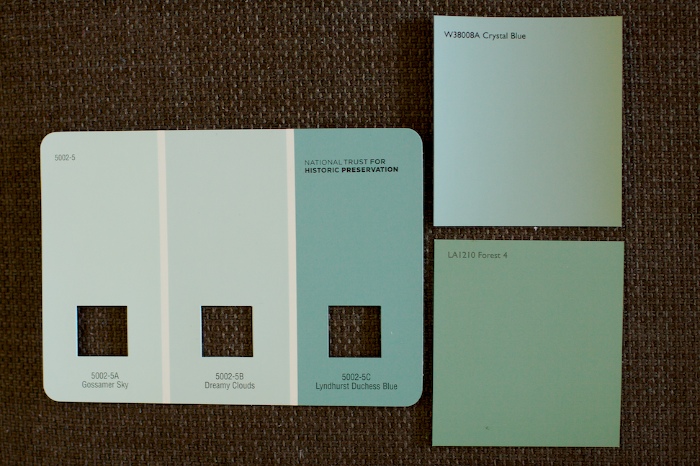 More photos to come as we move along!
Any questions, tips, ideas?