(still in Edinburgh, Scotland) …. ..
The rain finally cleared up for a little while – while we were underground of course.
After leaving the pub we made our way back to St. Giles Cathedral to meet mom and dad… and shortly after that it began to rain in earnest again.
Our next plan for the day was to see one of the shows that was part of the Fringe Festival – but that wasn't until 7:40p, so we had about 2 hours to spend in the rain.
One of the other parts of the Edinburgh Ghost Adventures show that we watched had them visiting a haunted cemetery… So, of course Andrew and I wanted to find it!
The cemetery is called "Grey Friar's" and is apparently haunted by the McKenzie Poltergeist (named after the tomb in the cemetery that has seen much of the action).
I'm pretty good with maps, so we were able to find Grey Friar's without a whole lot of trouble.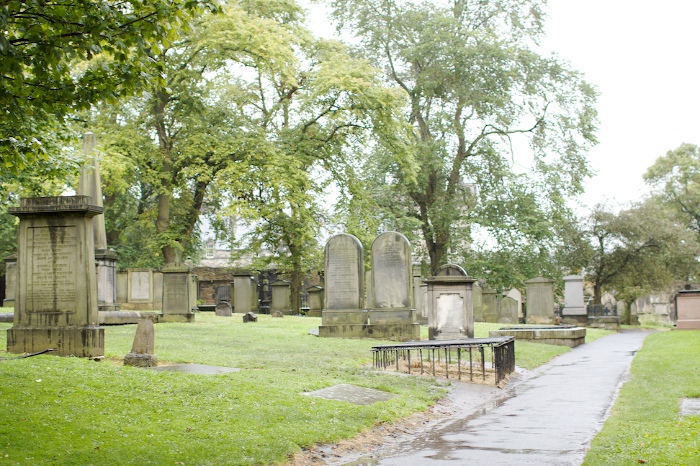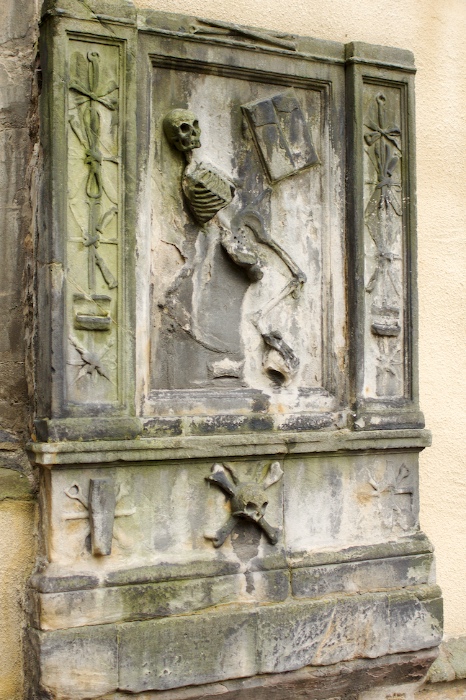 Of course, the whole time it's raining harder and harder and Andrew's hair has started dripping again…
Being in a cemetery, of course the ground was muddy … but as soon as we got there we clearly saw a crowd of umbrellas around one of the tombs – part of what we can only assume was a guided tour of the cemetery.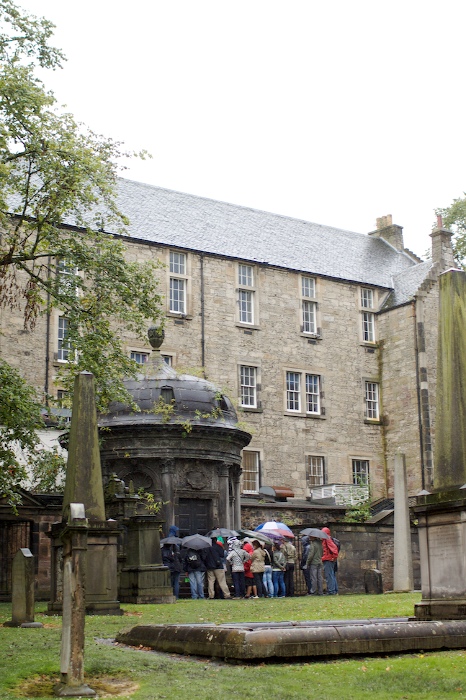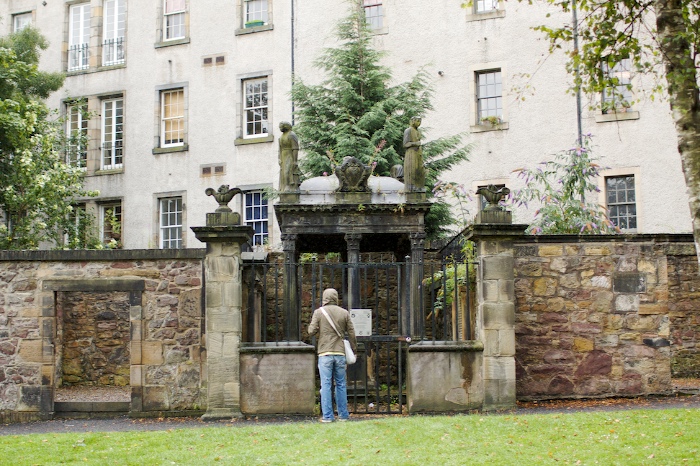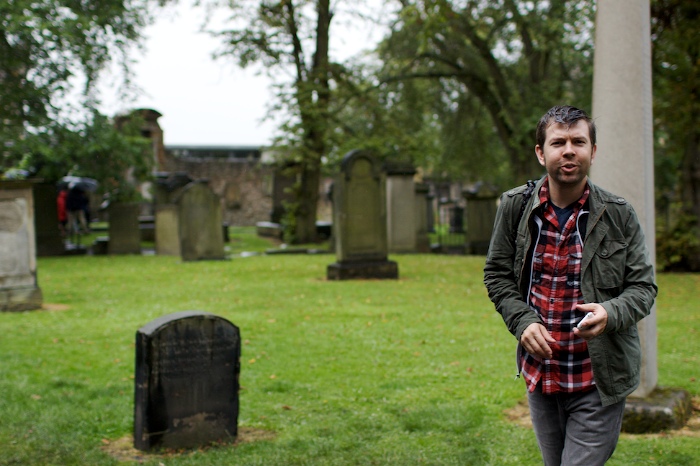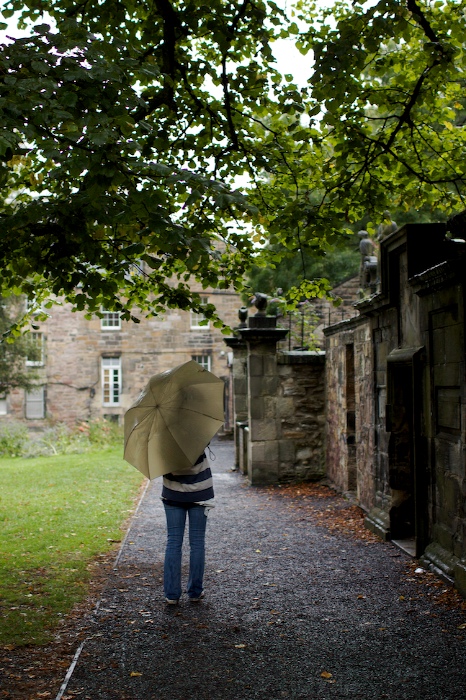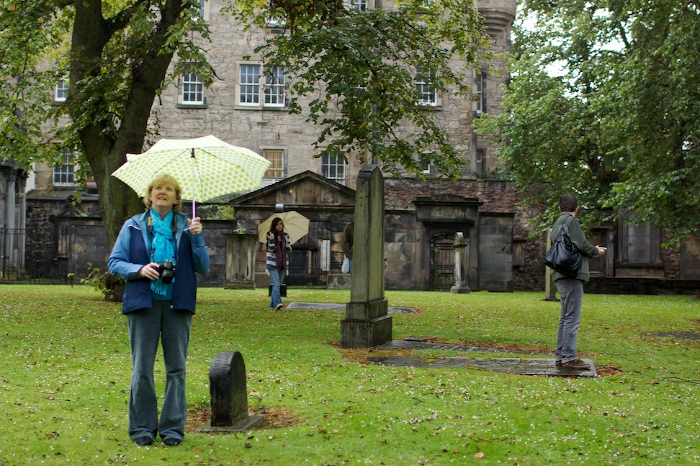 That cemetery is HUGE.
But we only ended up spending maybe 20 minutes there because of the rain.
Once we got to Grey Friar's we kind of lost Dad. He likes to read and explore and learn things – even more so than I do. Once the rest of us were getting ready to leave we had to search him out. There was music coming from inside the church so we thought maybe he had gone in there…. But no … Finally he was spotted, in a grey/black jacket with the hood up… all by himself at the far end of the (rain-drenched) graveyard wandering between the gravestones…. Looking pretty creepy, actually…