I know that most of you already know this …. but I still wanted to make it blog-official!
Andrew and I are going to have a little nephew in a few months!
I've always said I wanted to be an aunt before I became a mom – and luckily Andrew's sister Kaitlin pulled through for me!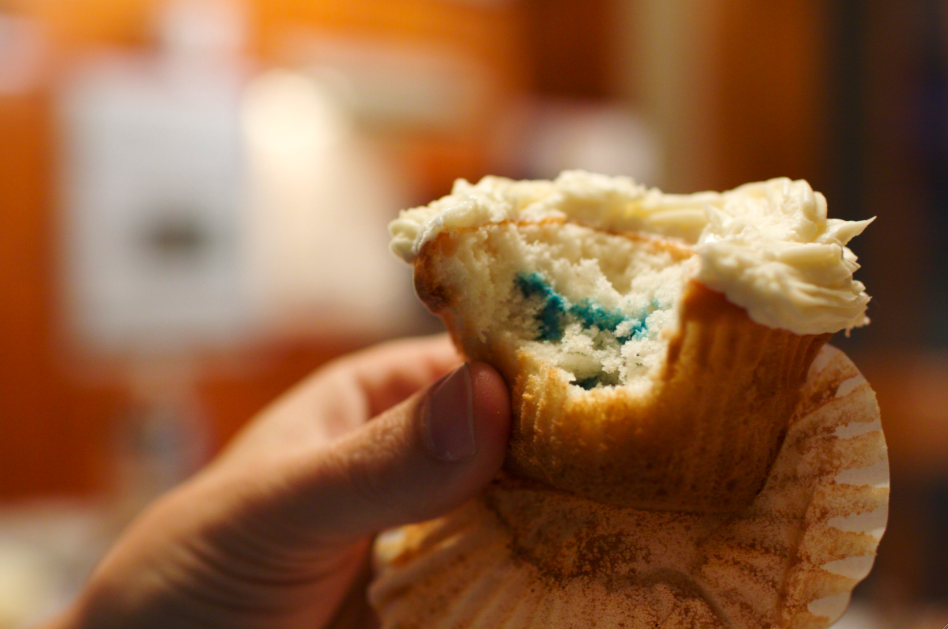 Joe and Kaitlin made these adorable 'gender-reveal' cupcakes to tell us all they are having a boy !!
AND he's already named!
Joseph Paul LaRiccia
(and we'll call him Joey) … we all had fun buying little boy socks and things for them for Christmas!
Coming May 2012!