The Friday after Thanksgiving, Andrew and I got SO early to drive all the way to Phoenix!
We had a full weekend planned and wanted to be able to see as many friends as we could while we were in town …
Once we were in town, the first stop was to visit our friend Michael at his apartment…. Just for a little visit. Andrew was super excited about trying Michael's homemade pumpkin beer!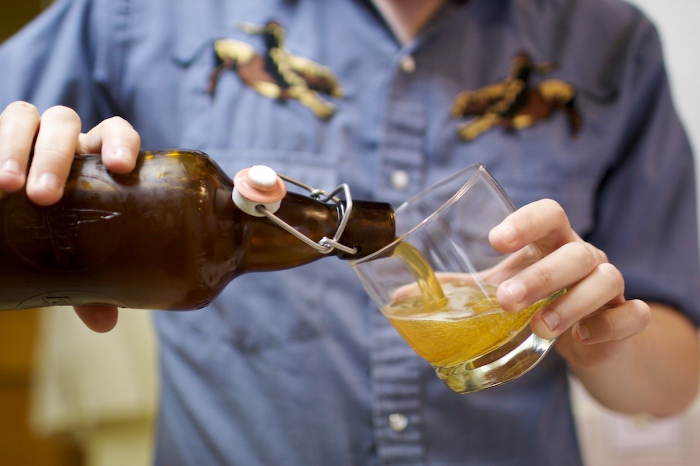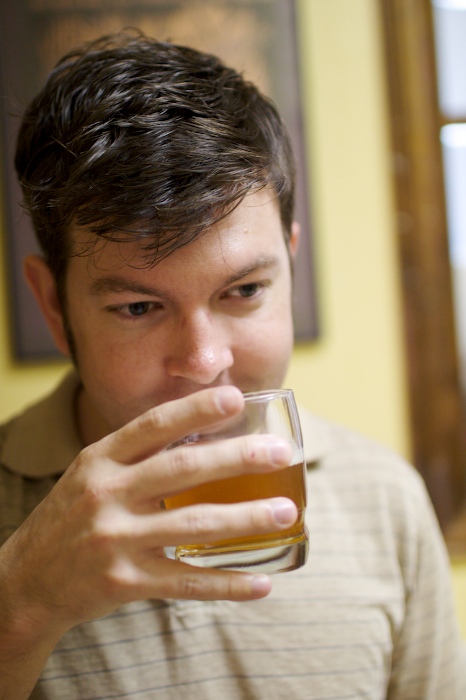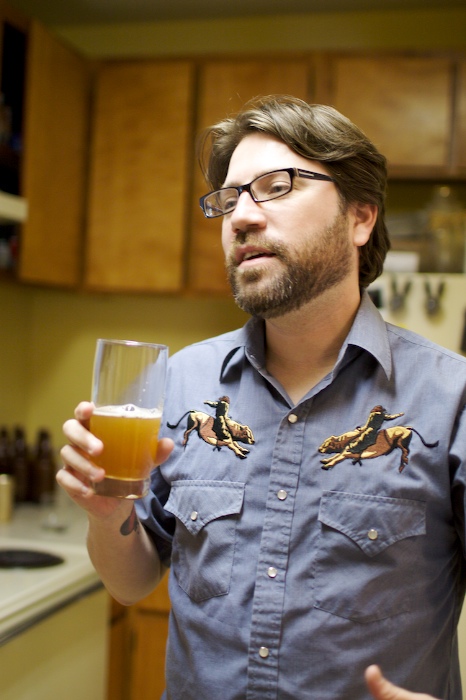 And now Andrew wants to try his hand at brewing beer himself!
This is totally silly, but while we were there we also played this game – Fruit Ninja – on Michael's Xbox Kinect 360. The game senses where we are, and we use our hands (basically) to karate chop the fruit as it flies across the screen….
It's ridiculous and super fun

(Kaitlin: you and Joe need to get this game!)
In the image below you can see the silhouette of the 2 players on the screen…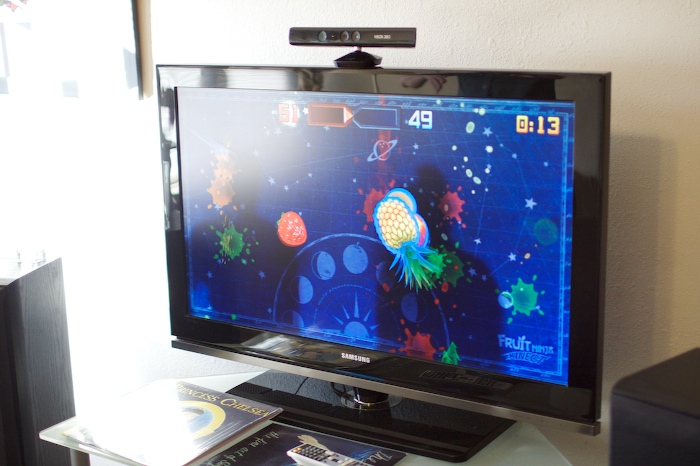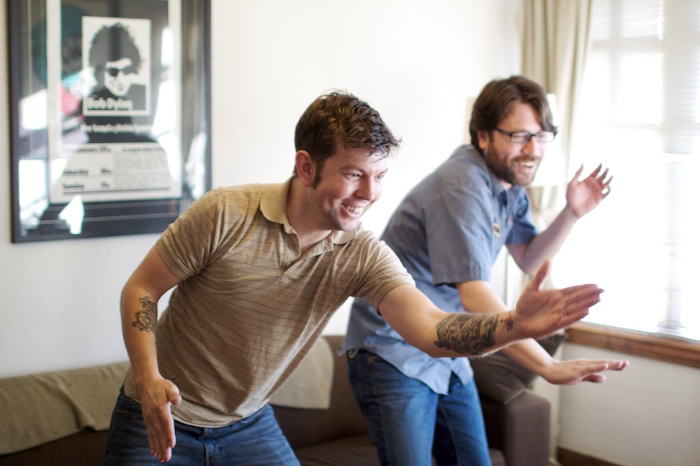 (We looked like robots dancing, basically)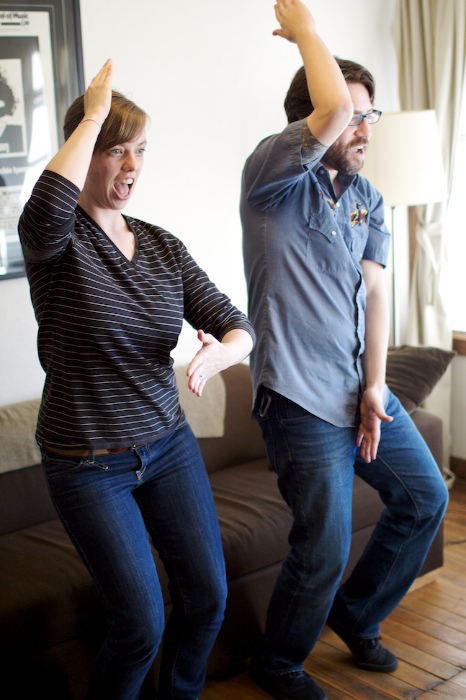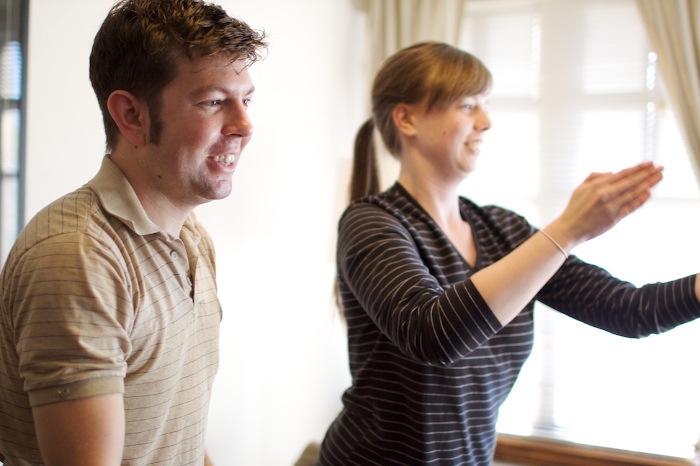 We left Michael's around 430 or 5 or so, and headed back to my parents' house …
We had a little bit of stuff to do (um, nap) and I needed to work on a Christmas gift on my computer ….
But later that evening we had more plans to see more friends!
Kim and Jed Gray were hosting a get-together for all the church-friends that were in town for the holiday weekend! They're renting a cute little home in Scottsdale and had plenty of room for 15 or 20 people or so!
Kim made chili, we all ate outside, and sat around to catch up …
Some of those people I haven't seen since we moved to CA in 2008!
P.S. I found this OLD photo of Mat from 2004 … He's such a cutie

So glad we're friends with him…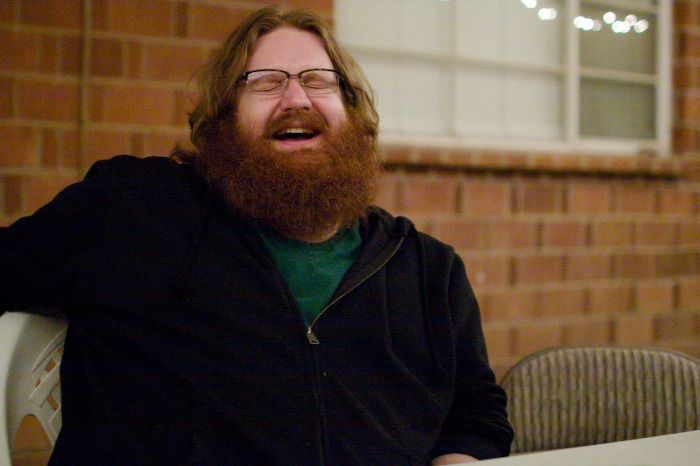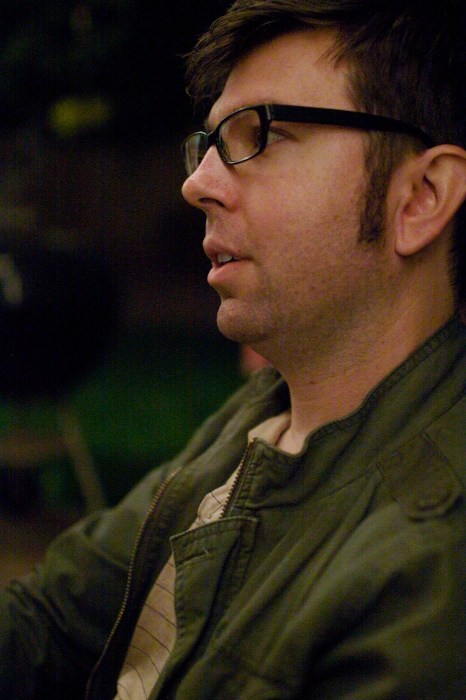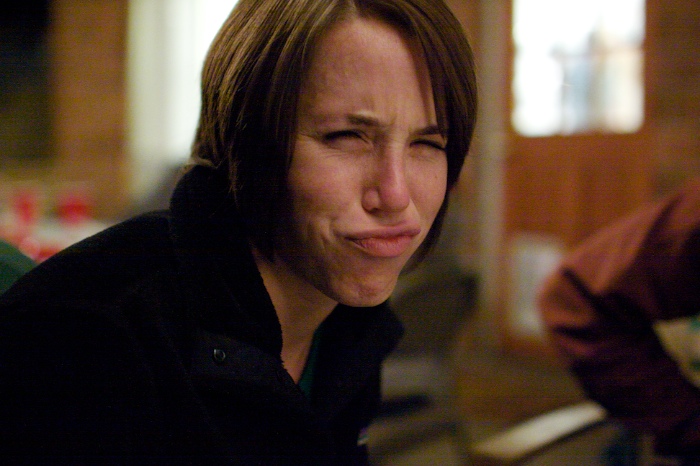 (loved seeing Jamie and Zack…. There's really no reason we don't see them more often since they live in San Diego, but it's always nice to see them)
Related: Jamie and Zack have been brewing their own beer too, so Andrew got to try THEIR pumpkin beer!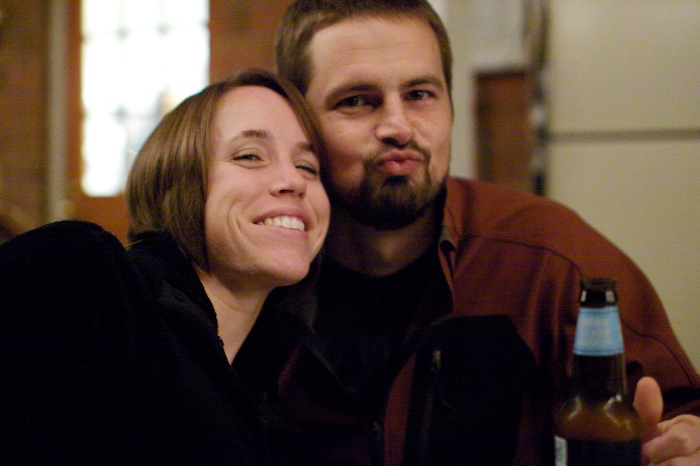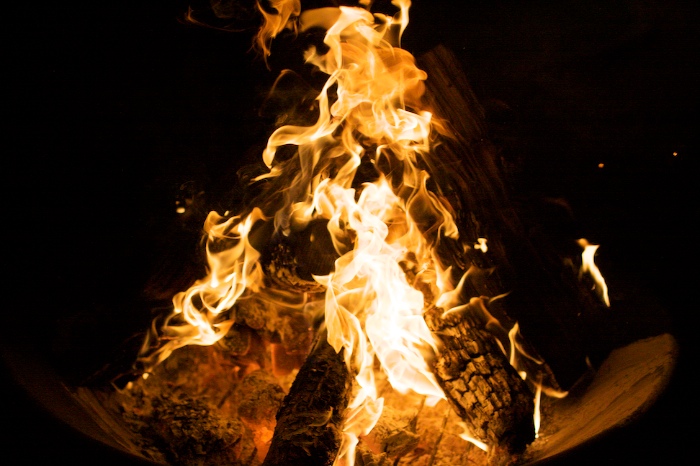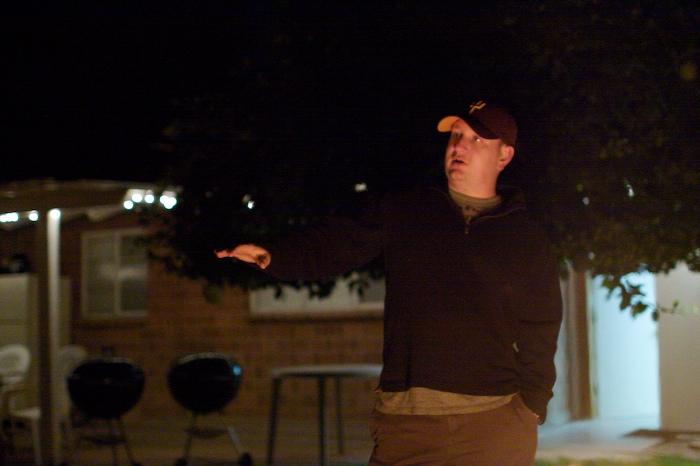 Those church friends are so awesome …. Glad that we got to see them, glad that we are still welcome nearly 4 years later….We basically gave all of them a standing invitation to come visit in SoCal when we get our house (and guest room)….
But this Friday was a LONG day. We stayed far longer than we intended …. especially considering we were up early Friday and needed to be up early Saturday …
But still a great day

How did you celebrate Thanksgiving weekend?