I think I've mentioned this before…. But Andrew doesn't sleep as much as normal people.
My default with no alarm is about 8.5 hours each night. Andrew's is 5 or 6 hours each night.
Needless to say, he spends a lot of time awake, alone, watching movies in the living room.
But in the last few weeks, Andrew has been using his sleepless nights to work! Like a crazy person!
He'll work his 'day job' from about noon til about 10p, and then once everyone leaves completely reset one of the rooms to set up for his personal clients….. They arrive at about midnight, record til 5a or so. Then he has to RE-reset the room back.
He'll come home and sleep for about 4 hours, then go do the same thing again!
But he loves it …. And I love that he's such a hard worker…Always so proud of him.
A few weeks ago, he started a little bit earlier on a Friday night so I stopped by after work to get some photos of him in action ….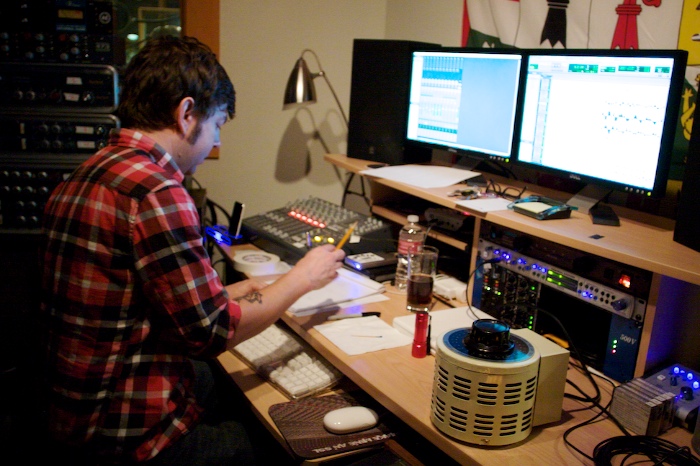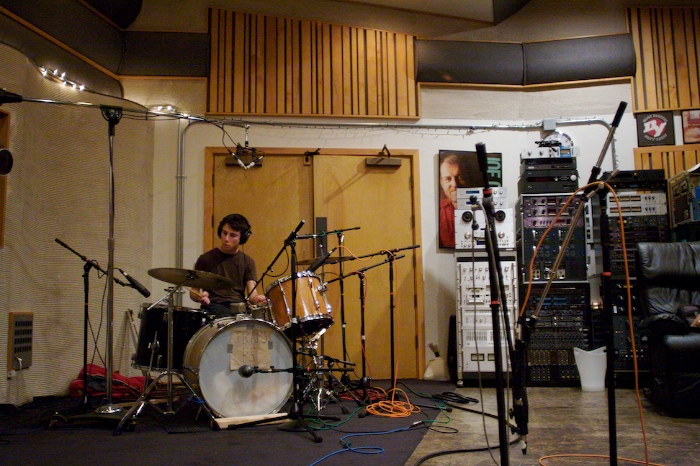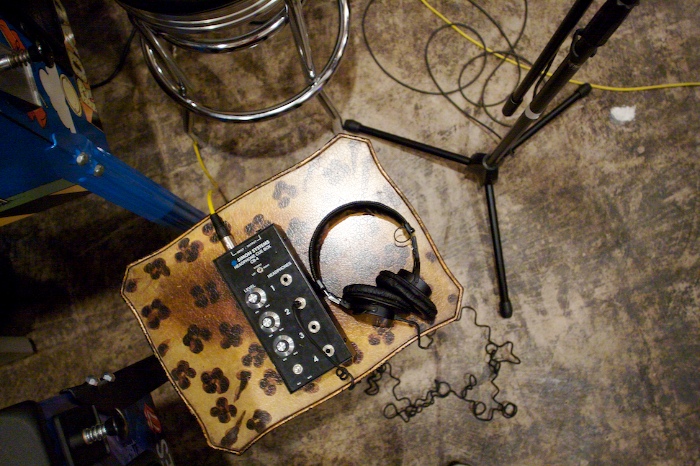 Luckily for me, Jenae loves to go down to the studio to help him. Which means I get to stay home and sleep, and he has assistance so he's not there even longer!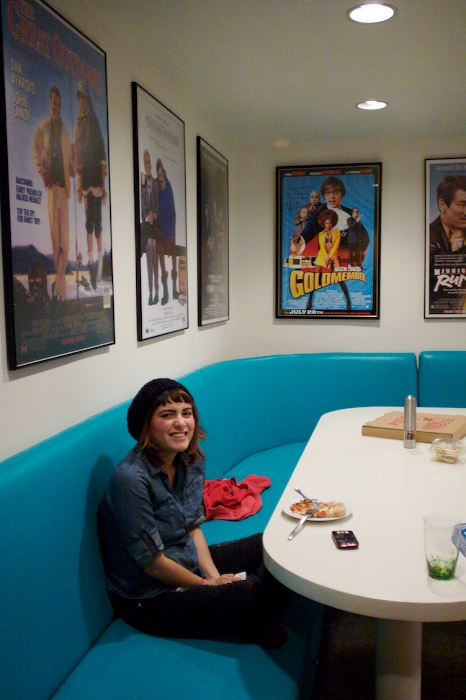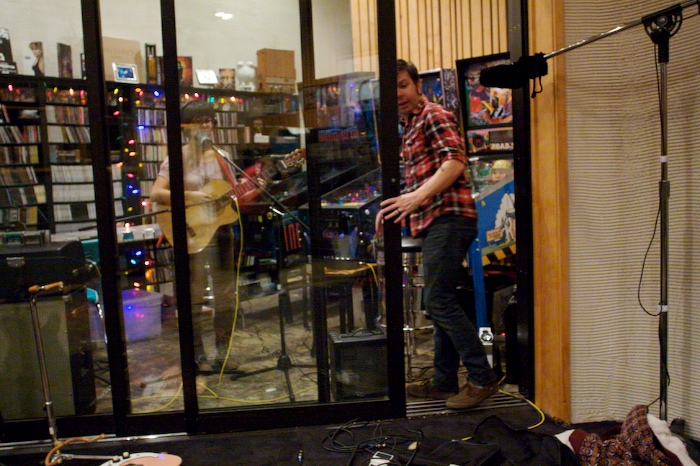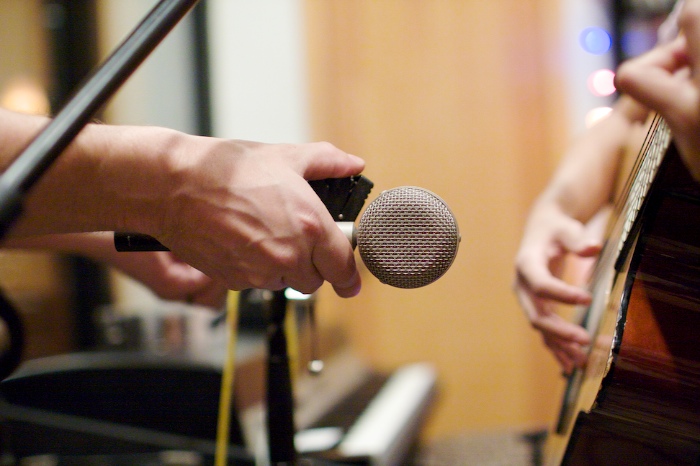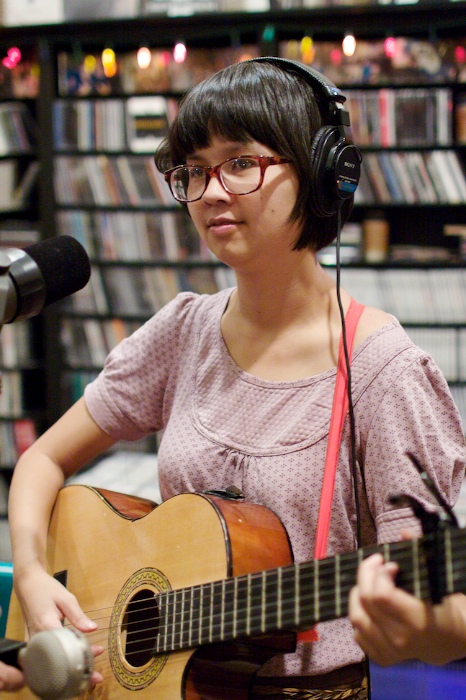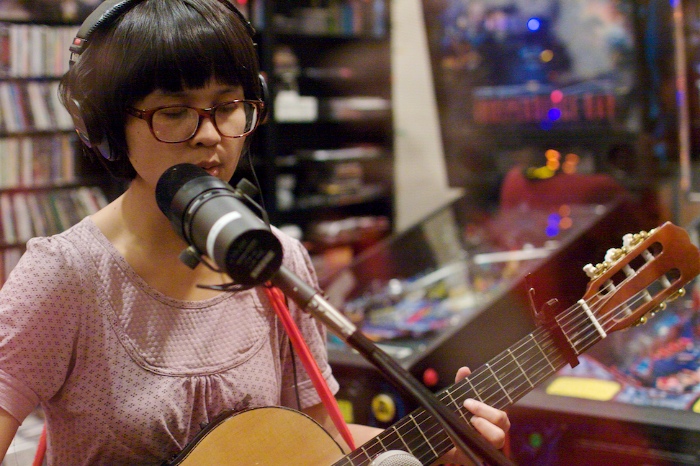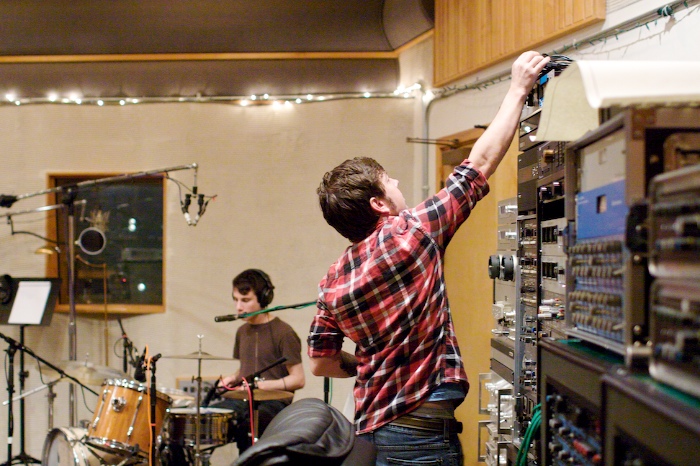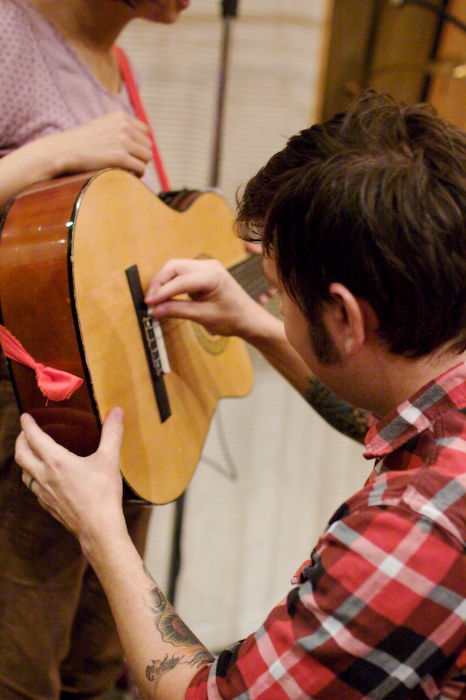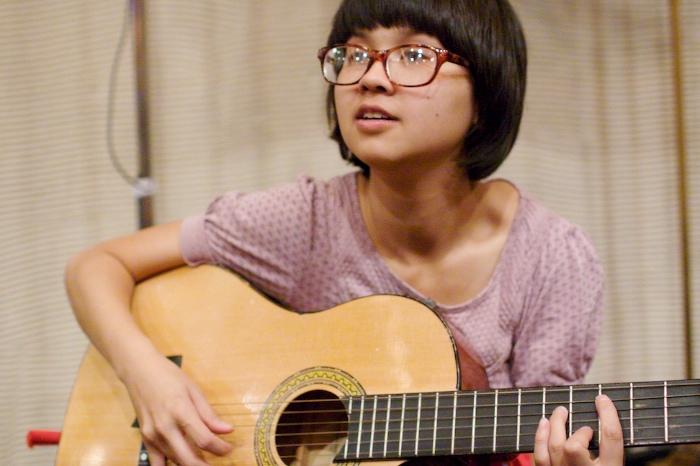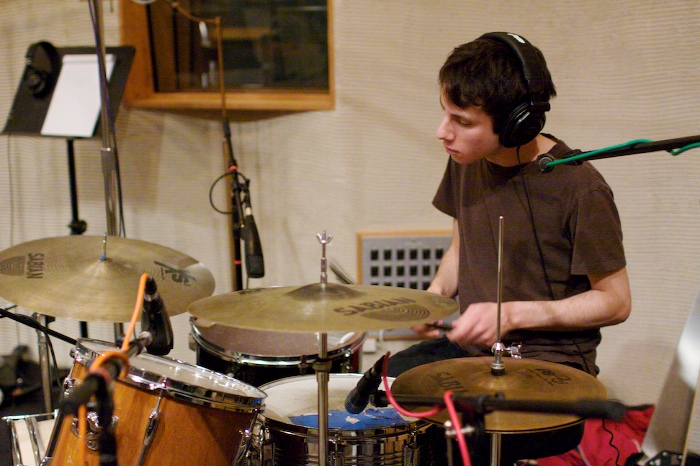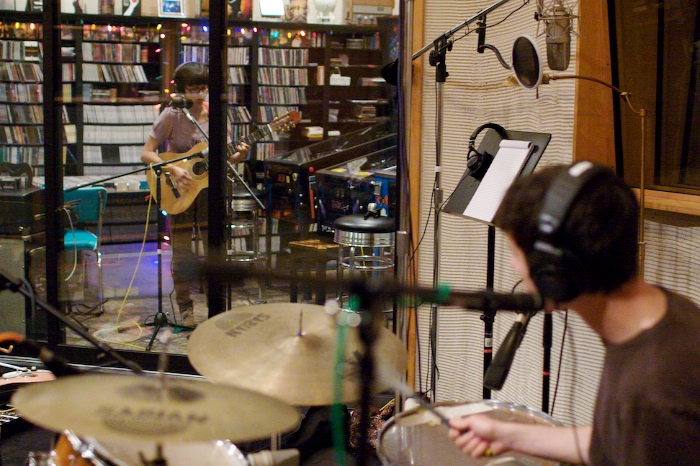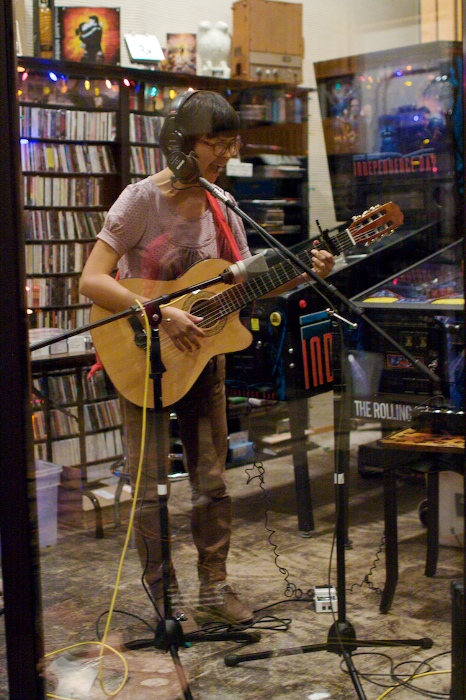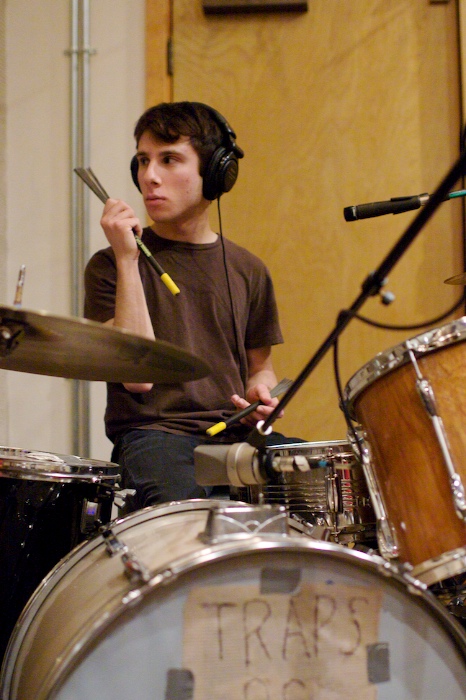 recording a musical saw!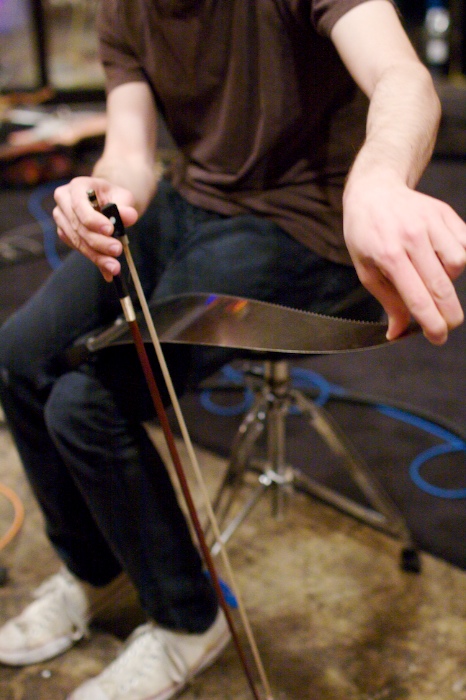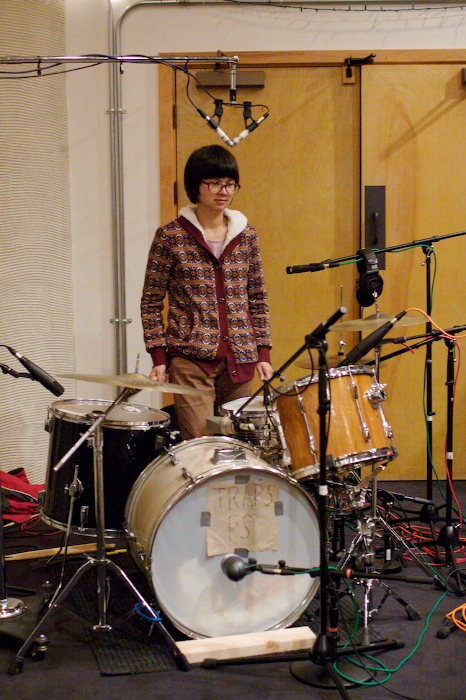 View the whole gallery here: Recording Charlyne and Miles

P.S. For those of you paying attention, that is Charlyne Yi – actress, artist and musician. You might recognize her from House MD or Paper Heart or Knocked Up.