Saturday night Andrew went to a costume-concert … Whatever that is.
He spent a bit of time Saturday trying to come up with a last minute costume – buying white thrift store women's jeans that were about 3 sizes too big and an Elvira-type wig. Yes, really.
His plan was to be Andrew W.K. and wear all white … but that wig was just not going to work.
But luckily for Andrew he has a wife who can make a fake tacky belt buckle in about 5 minutes …. So instead, he went as Zak Bagans.
So instead of all white, Andrew went with all-black, an awful hair-style and tacky rings/belt buckle/watch
Zak Bagans has a very distinctive way of dressing…. but he's not really famous enough for most people at the concert to know who Andrew was dressing as….
But it was still super fun

Hair all messily combed forward and sticking straight out front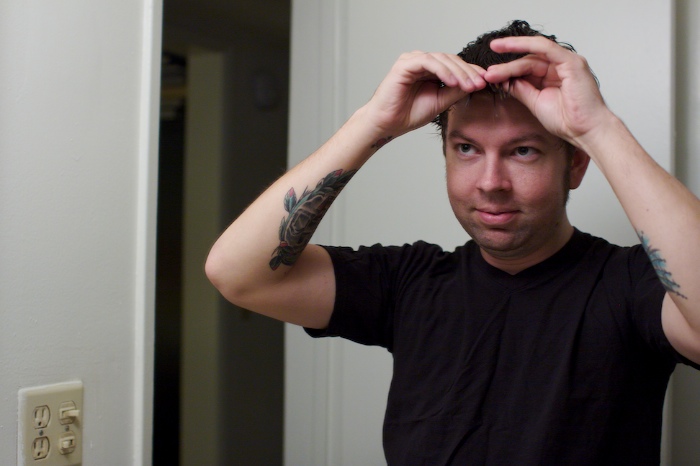 Big cross tattoo that can be clearly seen under the edge of his t-shirt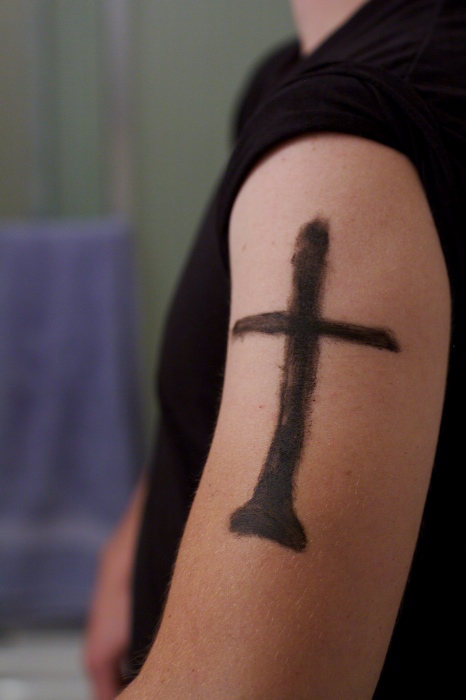 In full costume…. with Jenae as Indiana Jones
Andrew's got his aluminum foil bling as well as his video camera prop (and a name tag, just in case)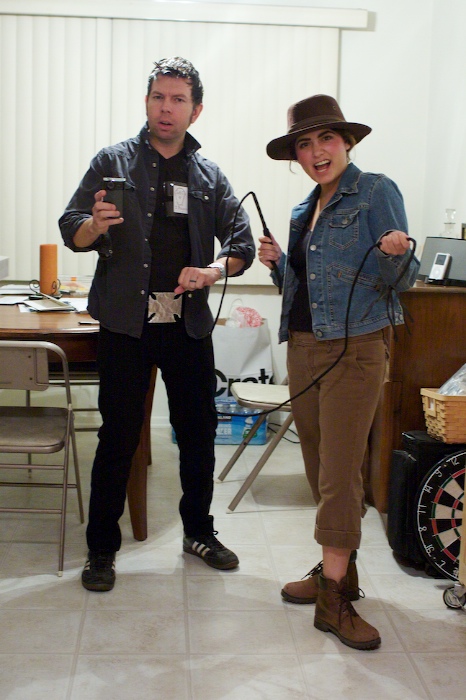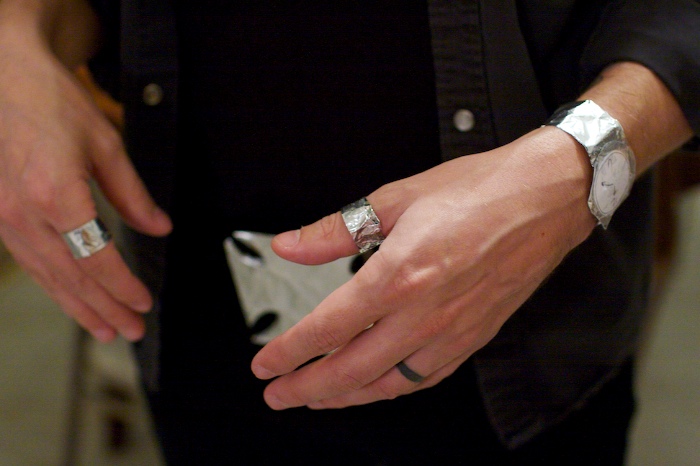 Not bad for put together about half an hour before he had to leave, huh?
(compare to Zak in the middle: )
What were YOU for Halloween?