So, while I napped in the car, my mom went shopping and the other 4 walked to the distillery … and it must have been quite the hike because they all 4 came back with muddy shoes.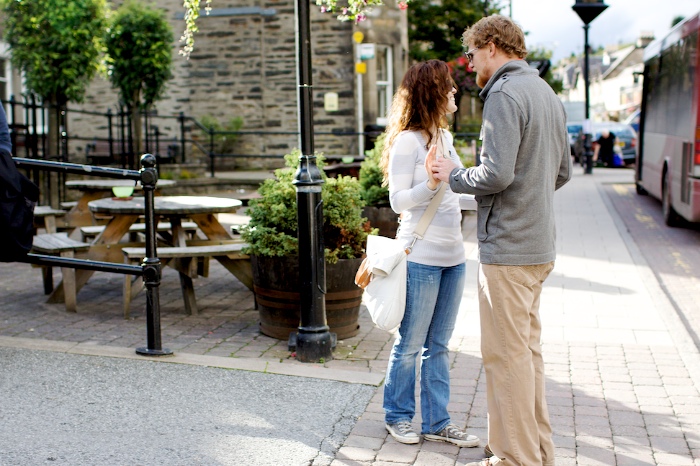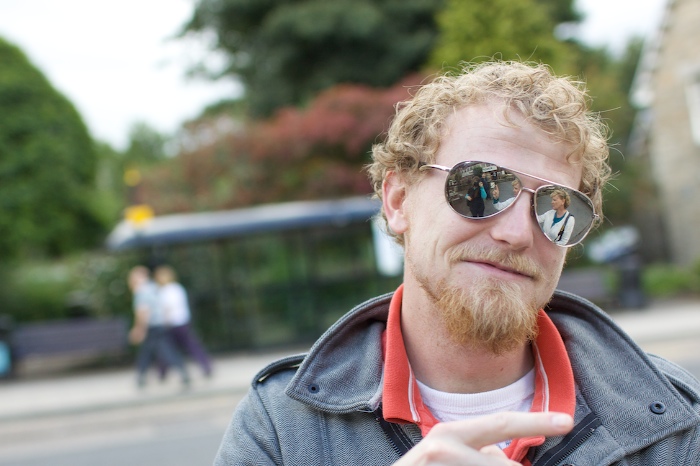 While still in Pitlochry, we decided to find a grocery store and do some shopping for the week.
That's one of the nice things about staying in a timeshare: you at least have SOME kind of kitchen and can save money by eating in during part of your vacation.
The grocery stores in Pitlochry and Aberfeldy are "food co-operatives" and are kind of interesting …. The produce departments are not very big, but they seem to be making a concerted effort to offer UK local food.
Other departments are also smaller than grocery stores in the U.S. … but I suppose that is to be expected.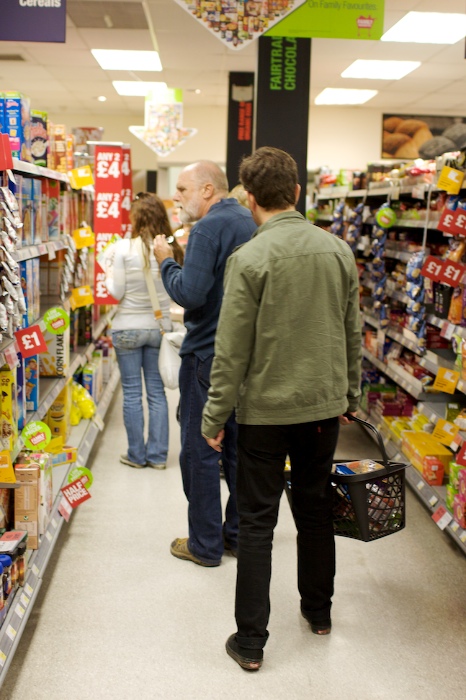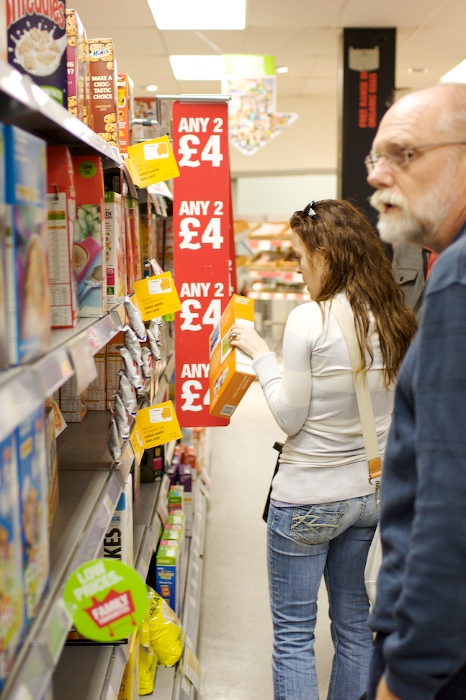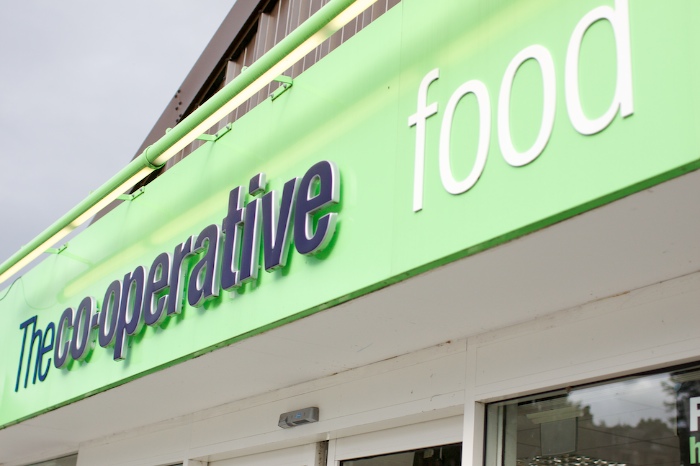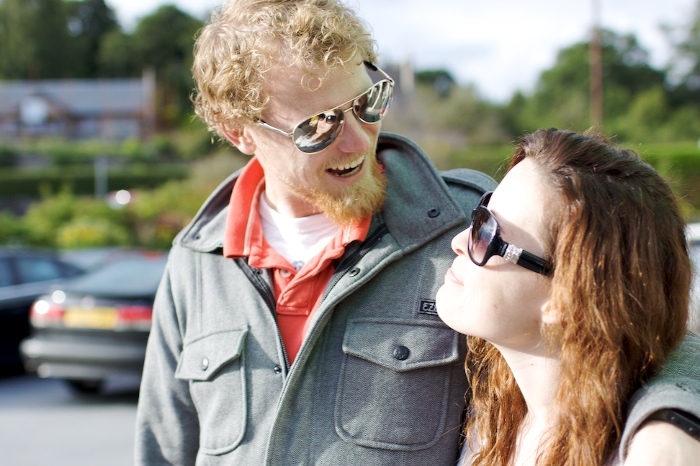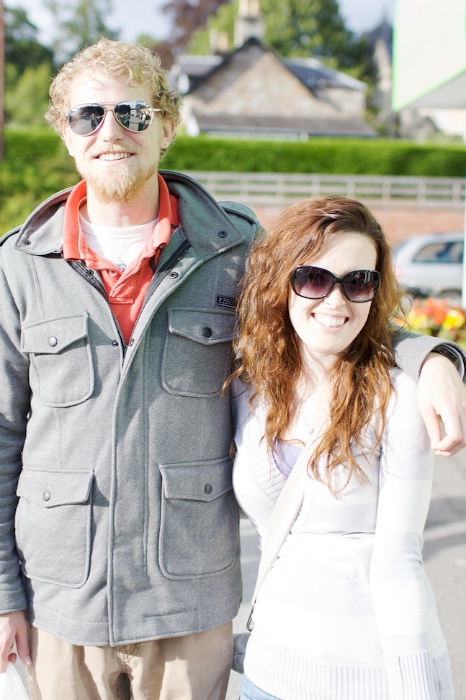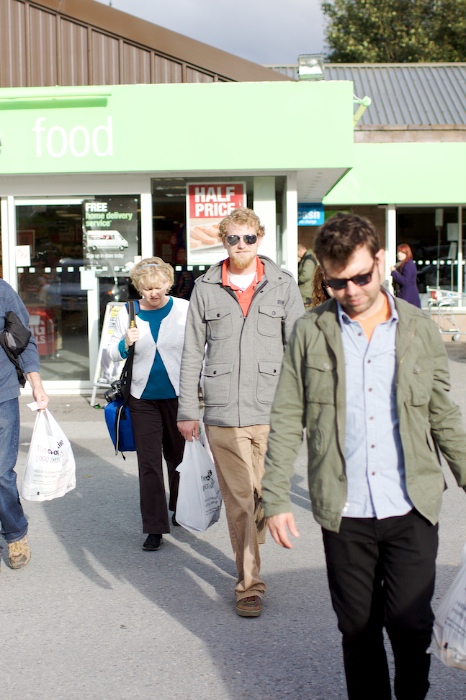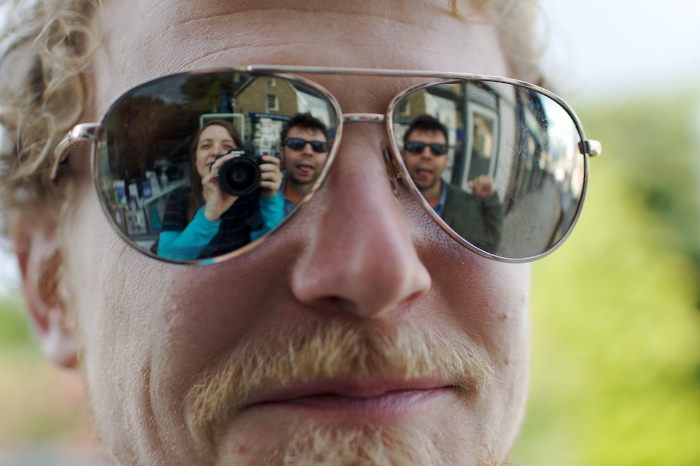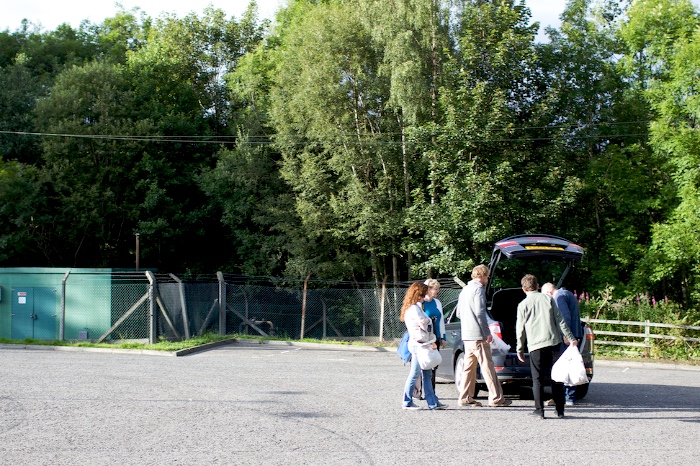 On the short drive home, Andrew decided to BRAVE driving – on the wrong side of the road….
He made a little test drive down the street, turned around in another parking lot, and then off on the "real" drive home.
He ended up loving it and drove pretty much the rest of the week!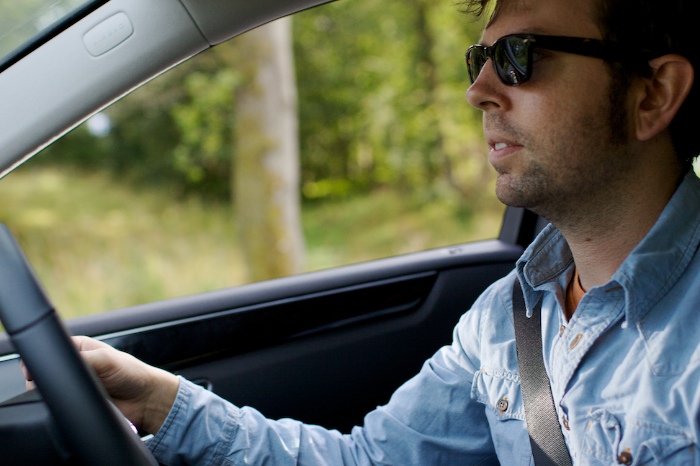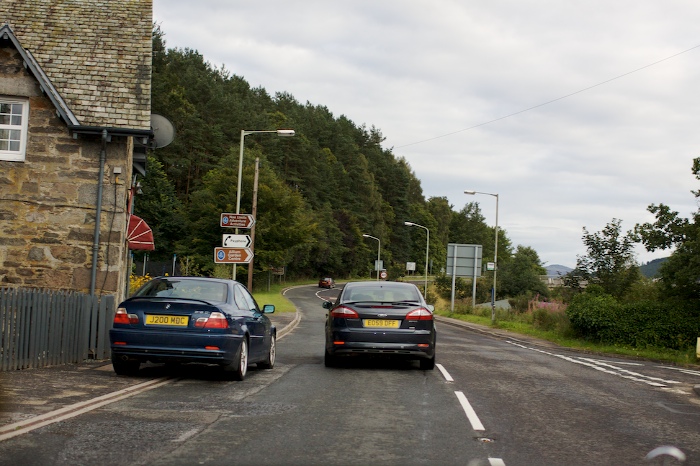 Next : Trying to cook dinner when we don't know where the dishes are ….