Driving back to Moness Resort from Pitlochry…. Andrew and I in the Mercedes…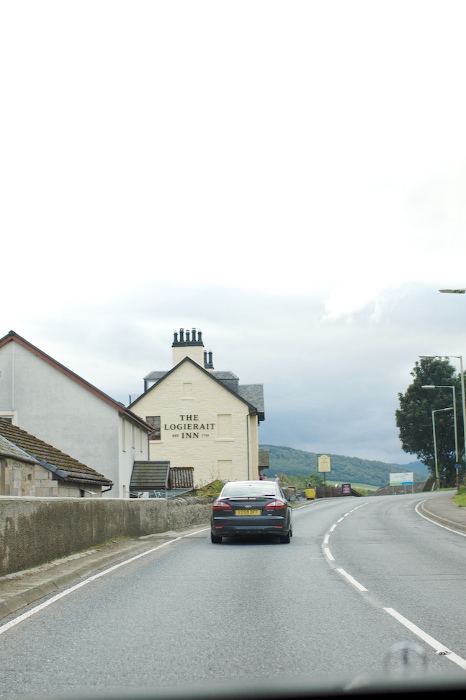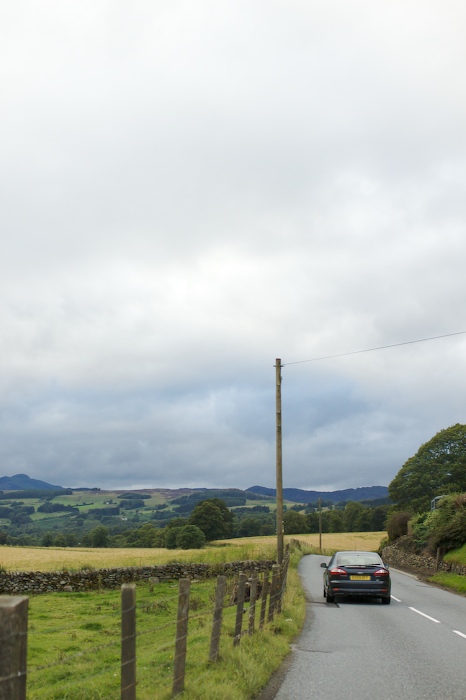 Andrew and I got veggies for salad and a few more veggies for later in the week.
We got bread and butter so Andrew could have toast, a long with some coffee to use with the French Press. We also got some strawberries, peanuts and m&ms for on-the-road snacks.
The others got other breakfast food (cereal, yogurt, blueberries, etc)…
Which is actually good …
When we got back to the cottage we discovered that instead of a stick of butter, Andrew had picked out a stick of lard.
Lard.
Apparently it was in the same little section as butter and Andrew just grabbed the smallest cheapest he could find…. which turned out to be NOT butter.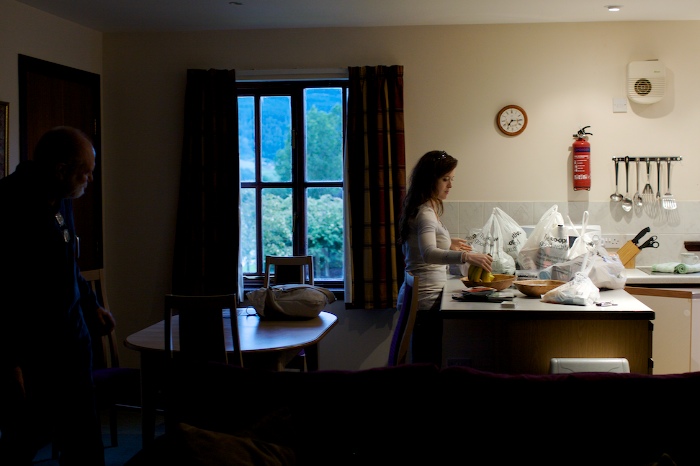 Kevin supervised dinner-making …
He bought potatoes, carrots and steak …. all cooked and added to a can or 2 of French Onion soup…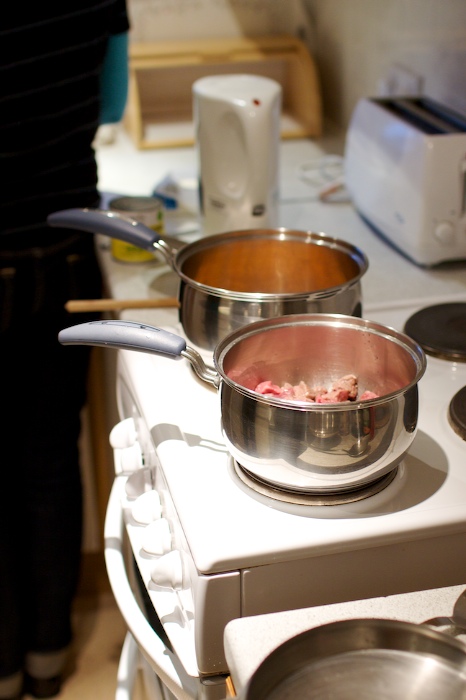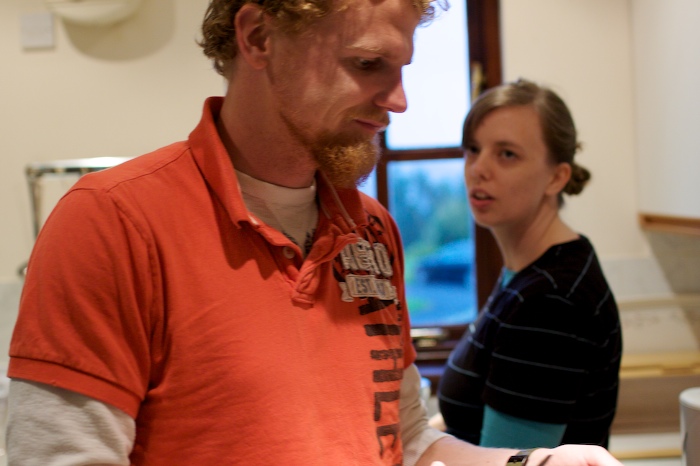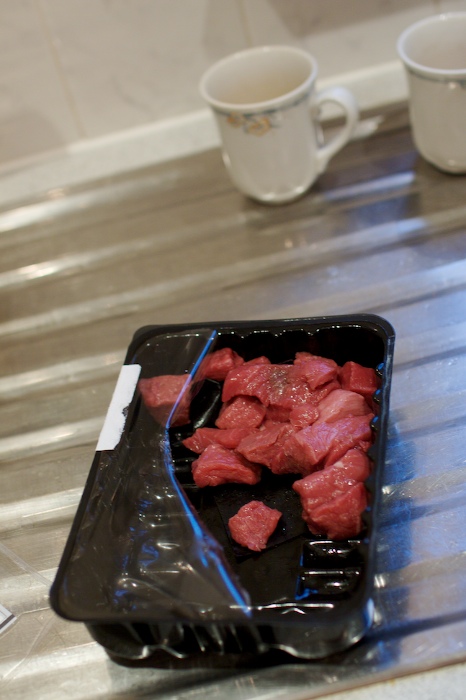 Chelsea and my mom and I helped wash/cut the veggies – and advised a little on how to cook them – but otherwise the resulting stew was all Kevin.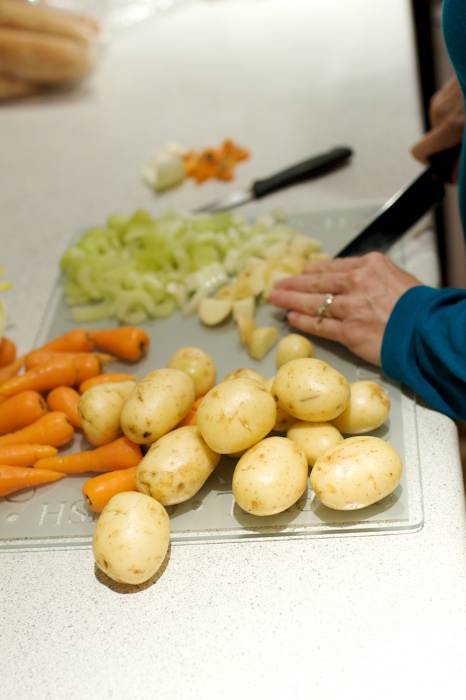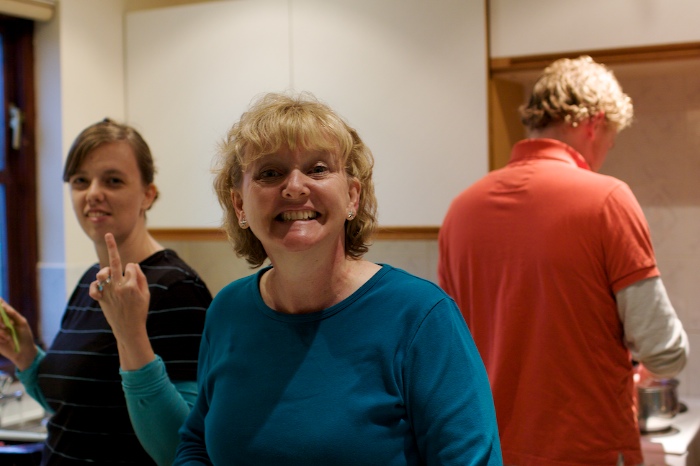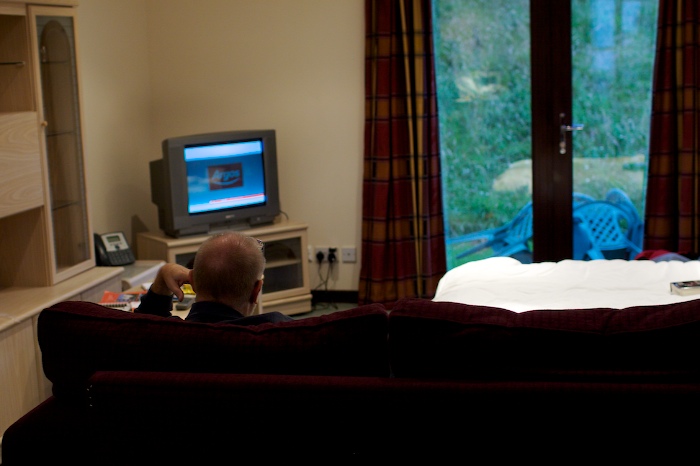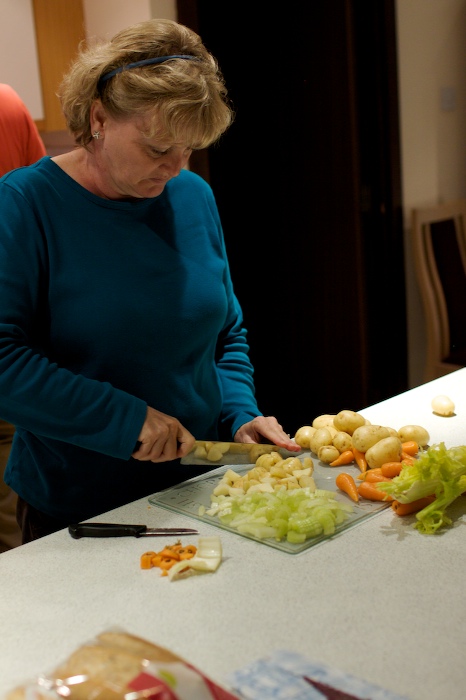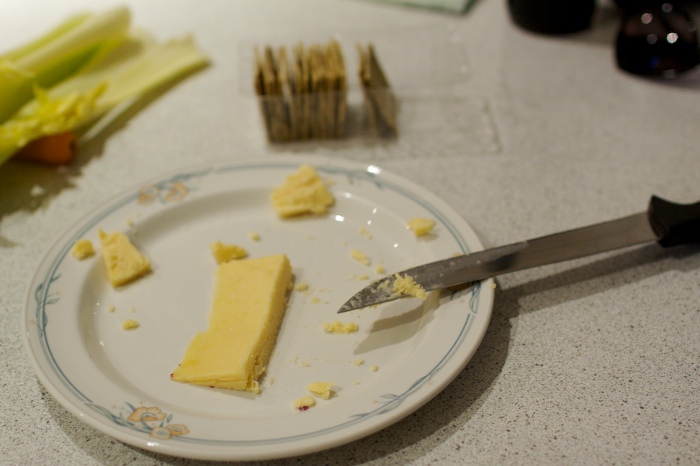 We also made a green salad to go with the stew ….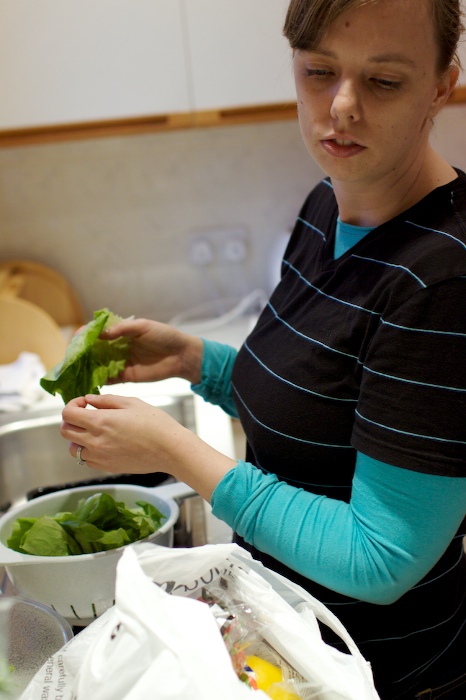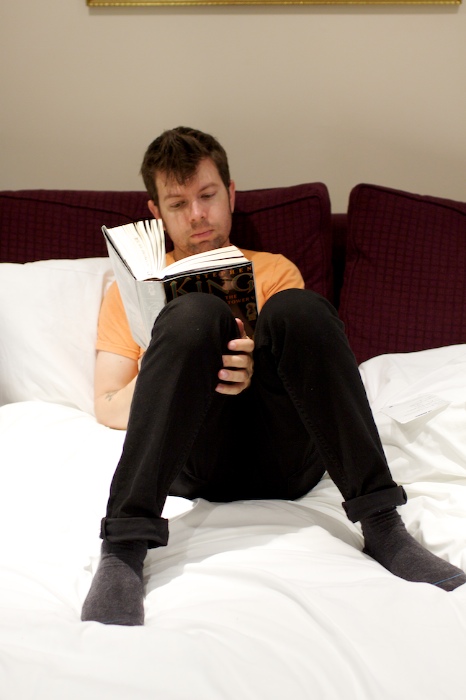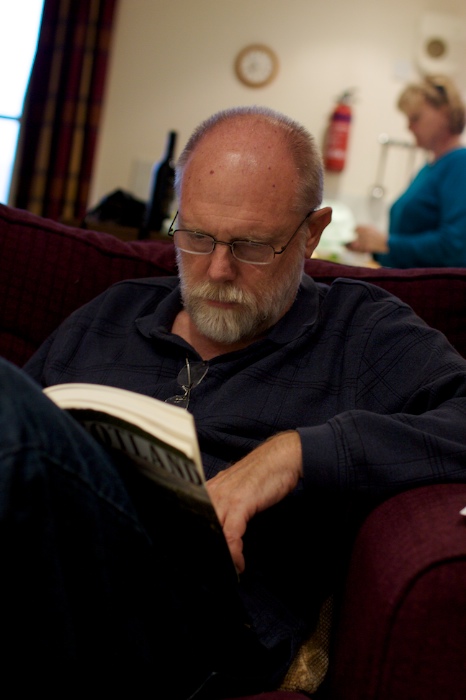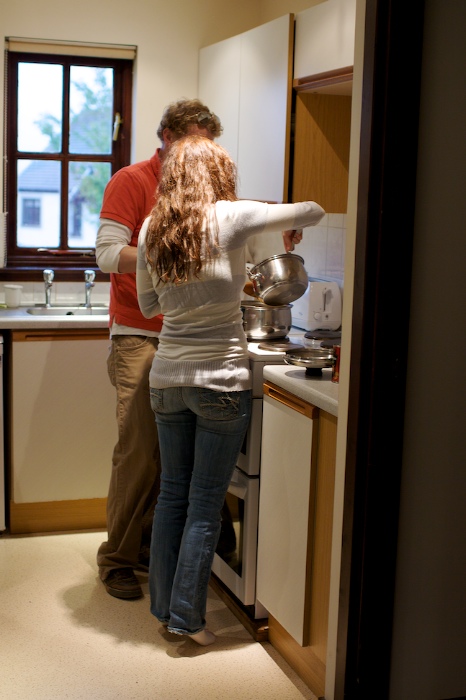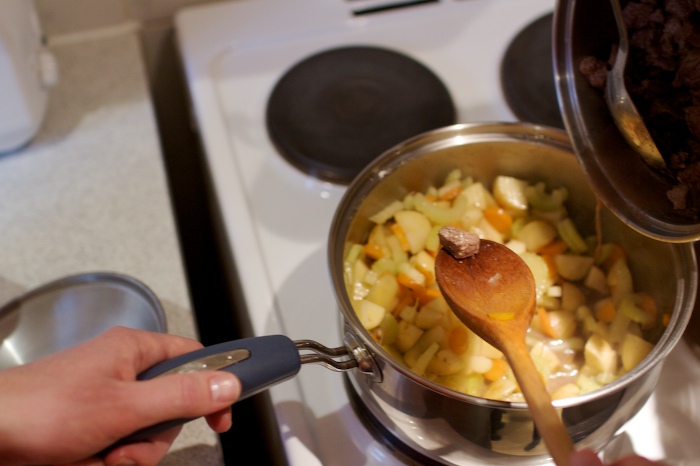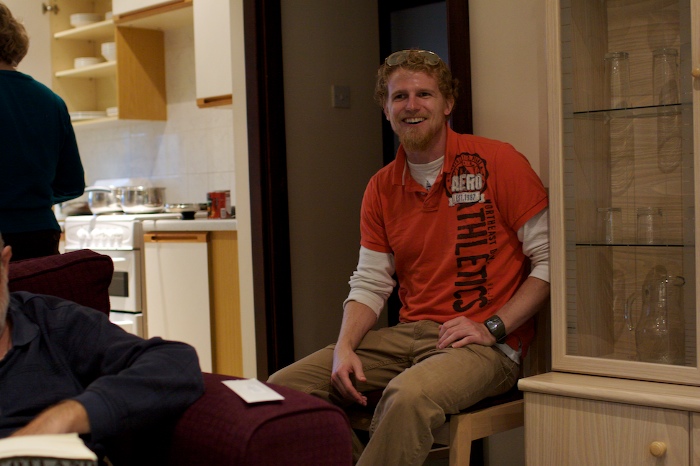 Dinner at home on a Saturday night …. raining outside…
We didn't have any cards (to play Shang-hai)… We didn't have any internet (even though we had 3 laptops between the 6 of us) …
It felt like we were just marking time before our REAL vacation started.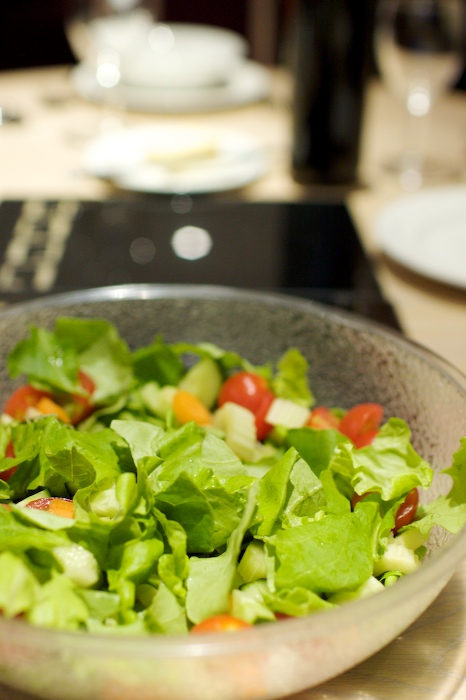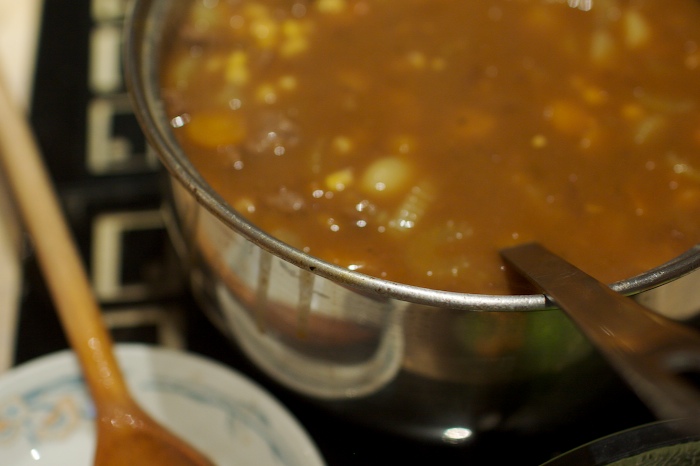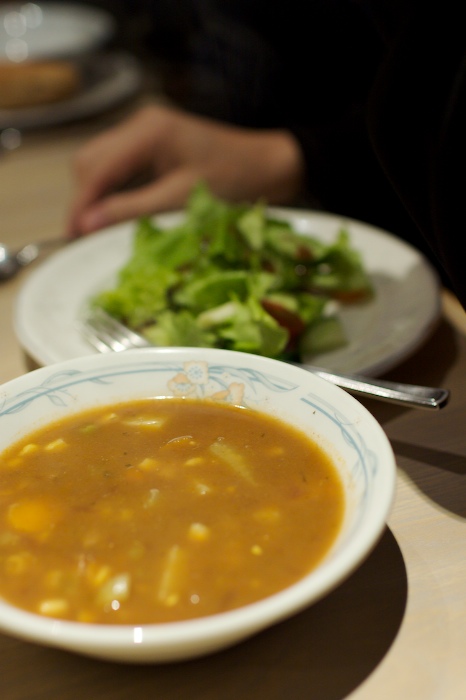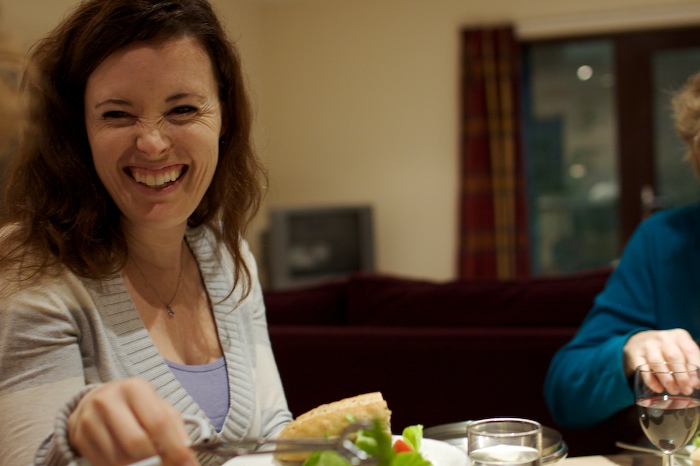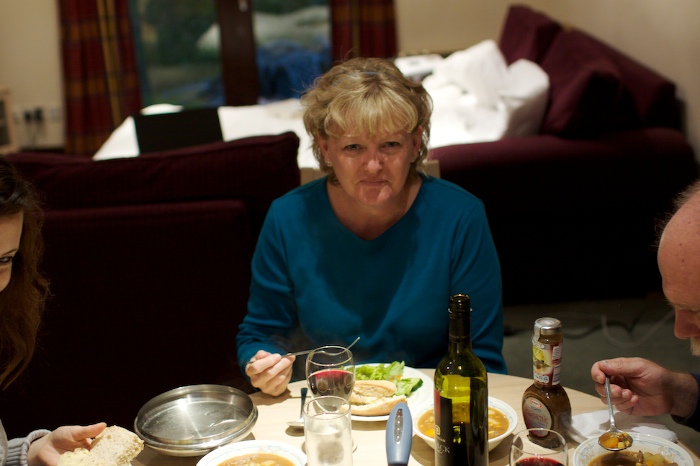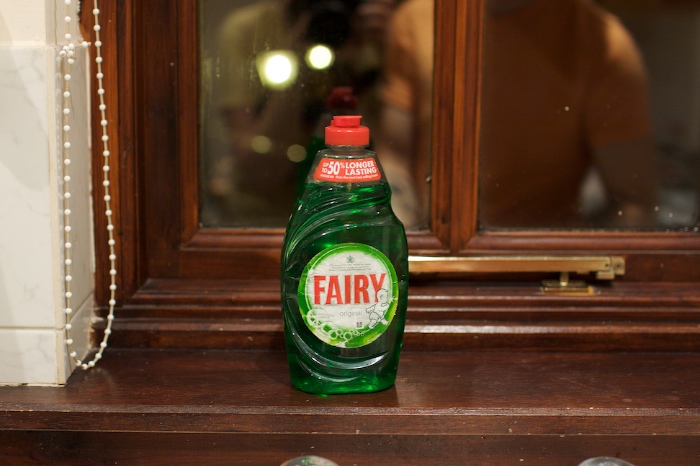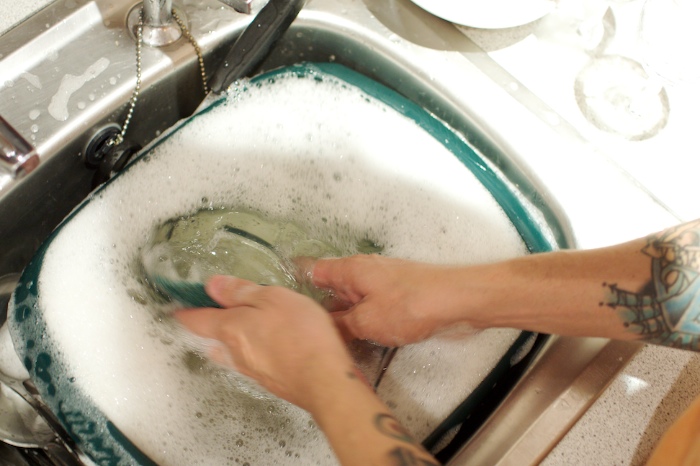 2 more side stories about Saturday to share next….