I have loved hot apple cider FOREVER.
When I was growing up, we used to get little apple cider powder packets in bulk from Costco.
And then when Andrew and I started dating, we would hang out drinking apple cider every night after work.
We even included apple cider as part of our wedding favors.
Seriously, it's one of my favorite things about autumn!
Last fall season I perfected my recipe for homemade hot apple cider…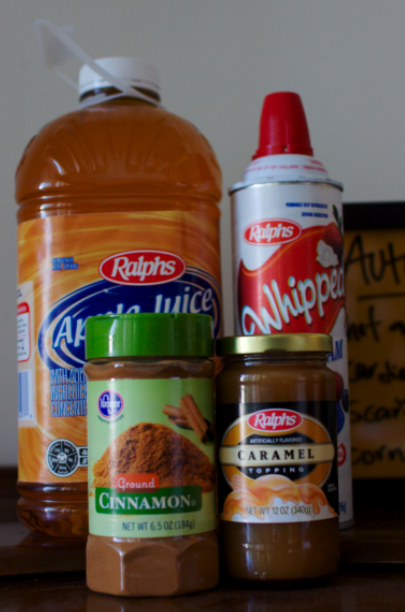 Ingredients:
apple juice (or spiced cider from Trader Joe's or similar)

If you are using already spiced cider, you likely won't need to add anything extra
If you are just using apple juice (like I do), you can add in spices now while it's heating. Cinnamon, nutmeg, cloves, etc.

caramel topping
cinnamon
whipped cream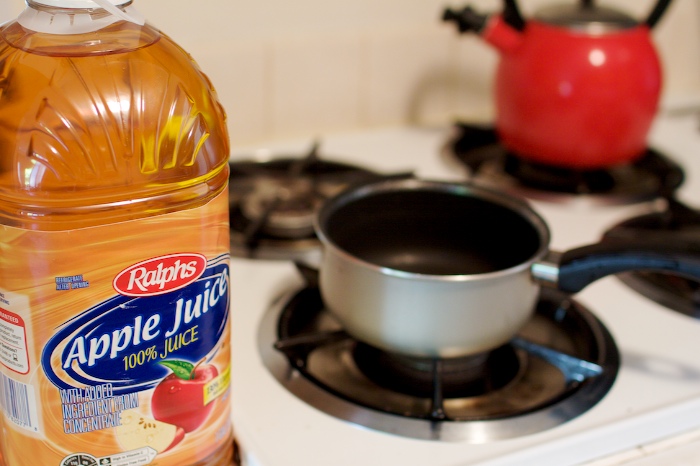 Steps:
Heat up the apple juice in a sauce pan over very low heat. Try not to let it boil
Add spices as needed – I put in about 1 clove and 1/4 tsp of cinnamon per cup of cider I'm making.
Using a spoon, take a small amount of the caramel topping and coat the inside of the coffee mug you will be drinking out of. Do this as late as possible, as the caramel will start pooling at the bottom of the mug rather than staying on the sides of the mug.
Pour in your heated spiced cider
Top with whipped cream.
If desired, top the whipped cream with a bit of drizzled caramel and a sprinkle of cinnamon.
Enjoy!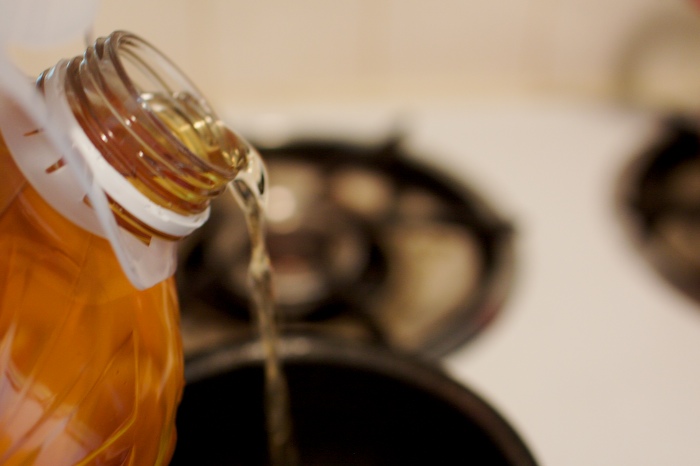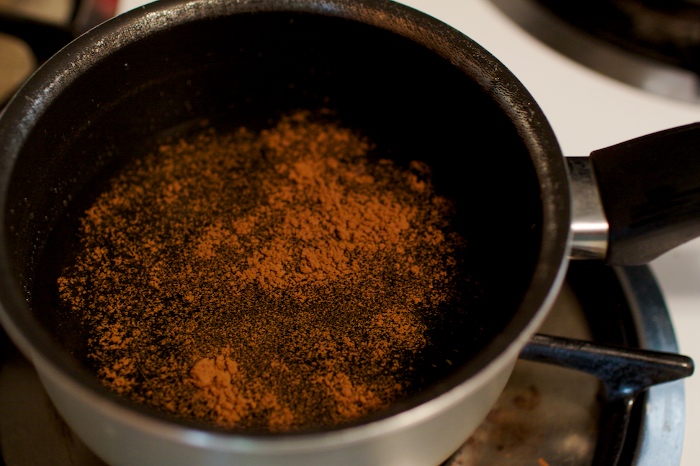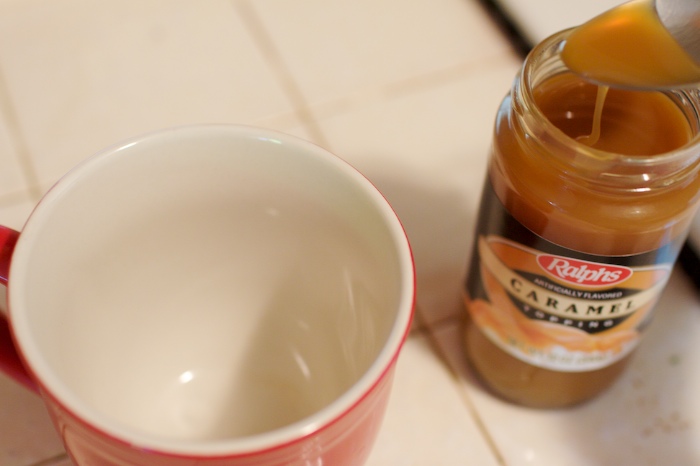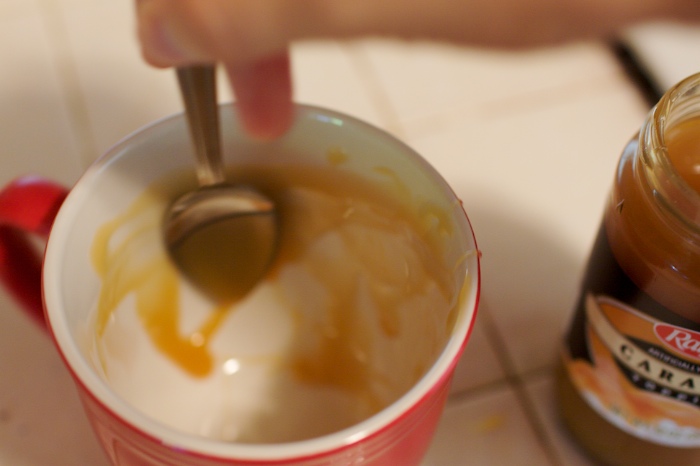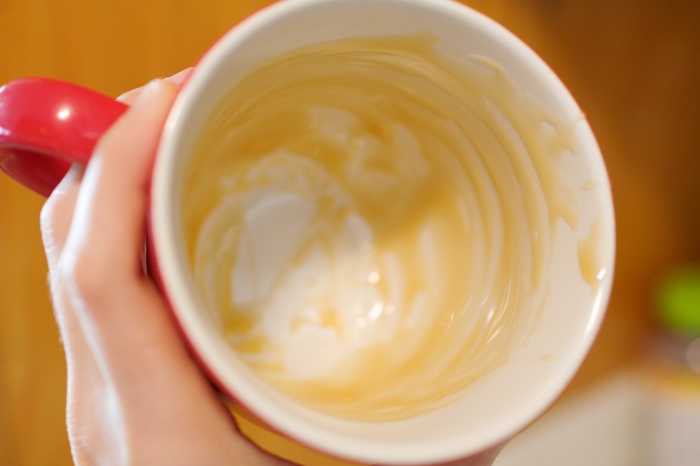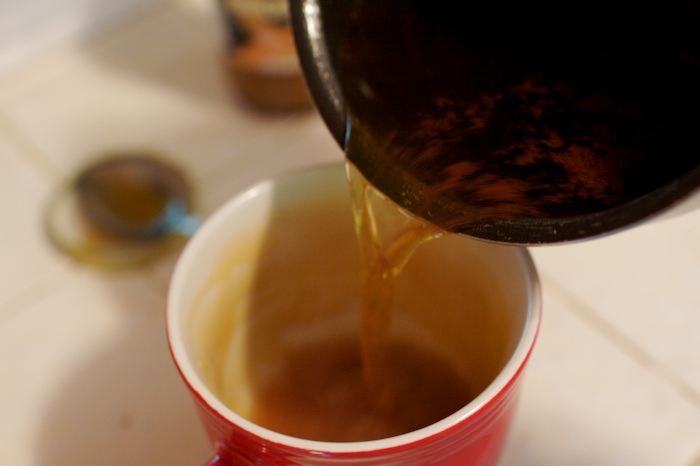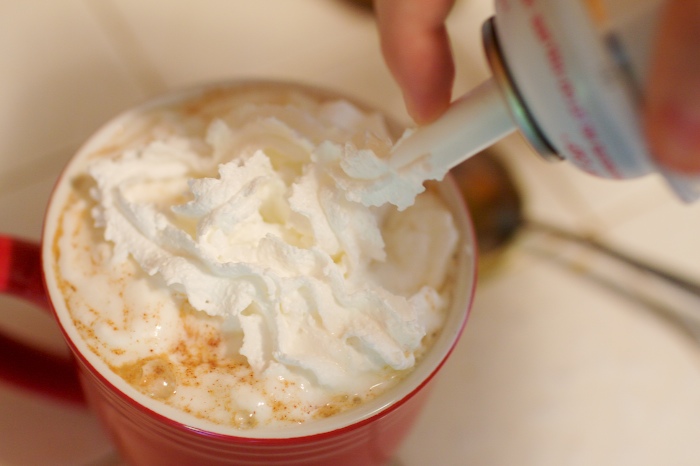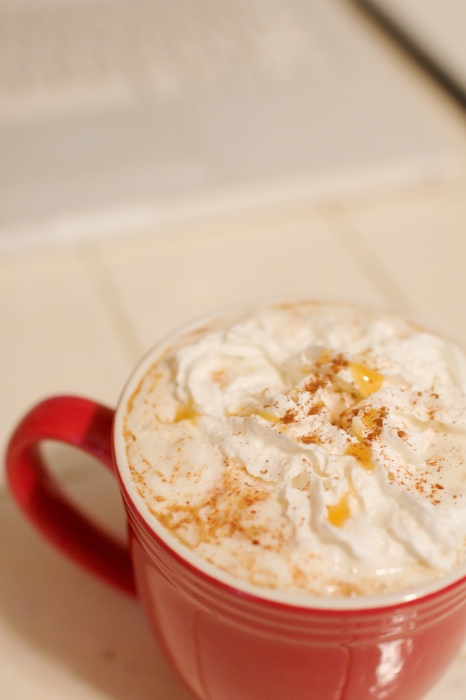 Yes, ridiculously simple. But my super-secret trick is coating the inside of the mug with caramel … Makes SUCH a difference. Seriously, try it out!
love love love
Do you have a super secret apple cider recipe?