Wednesday morning we took a nap, after the scenic cruising, had lunch and wrote out our postcards…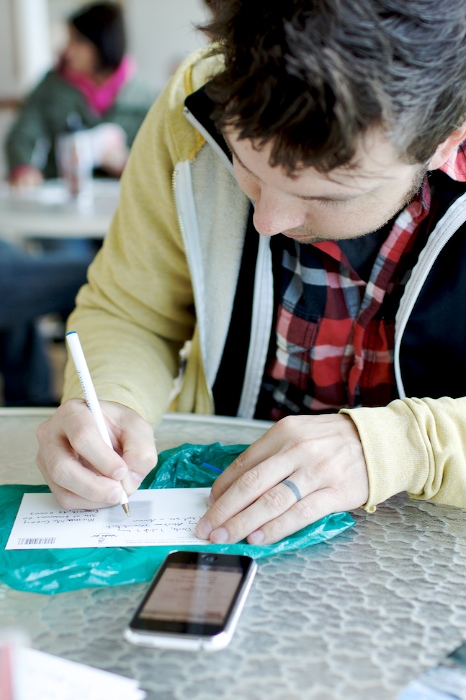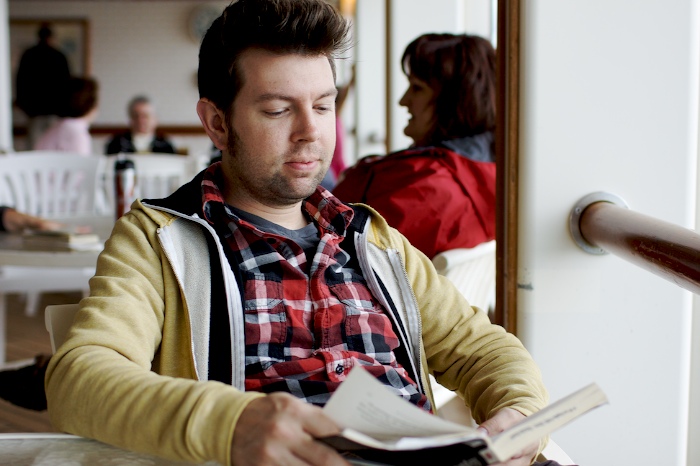 We docked in Juneau Wednesday afternoon about 2pm.
Our main (and only) plan was to visit Mendenhall Glacier. …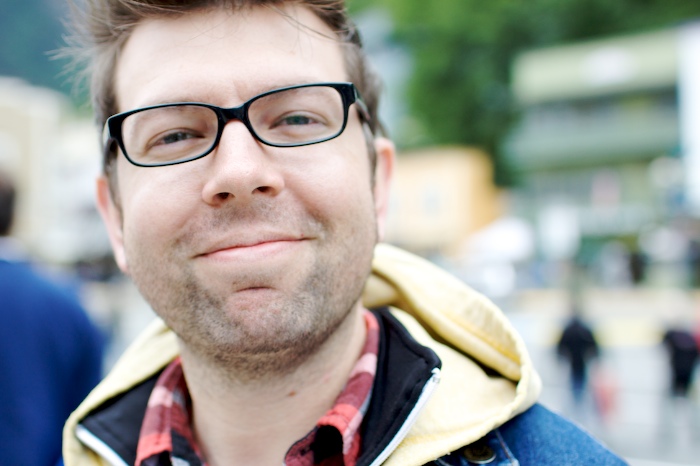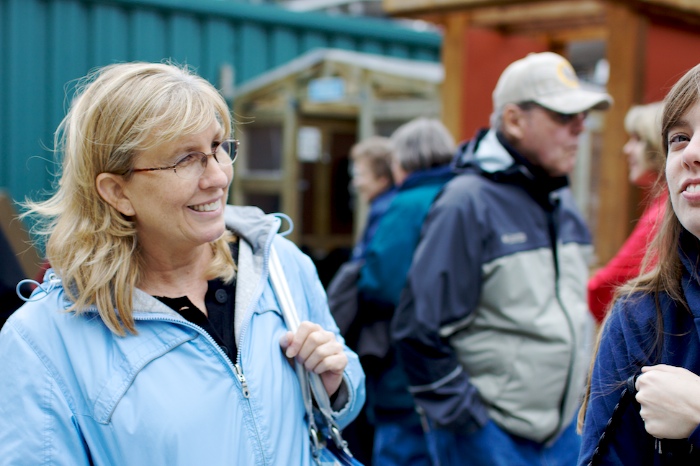 We found a shuttle that would take us out there …
Our driver – Sonny – was this 40-something Tlingit man with the most entertaining delivery in his informative drive narration.
He pointed out the hospital where he was born and mentioned (many times) the fishing/hunting available in the area.
(It's clear where his interest lies)
He also made 2 Sarah Palin jokes! Classic

Here's a short video of the bus ride so you can hear his delivery…. I literally talked with this distinctive inflection the whole way out and the whole way back: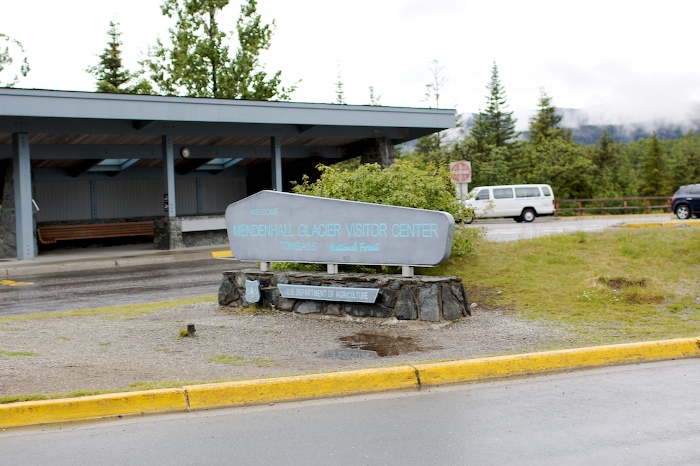 Mendenhall Glacier is part of Tongass National Forest.
There is a charge for the visitor's center and there may be a charge for parking …. but otherwise the view and the hikes are all free!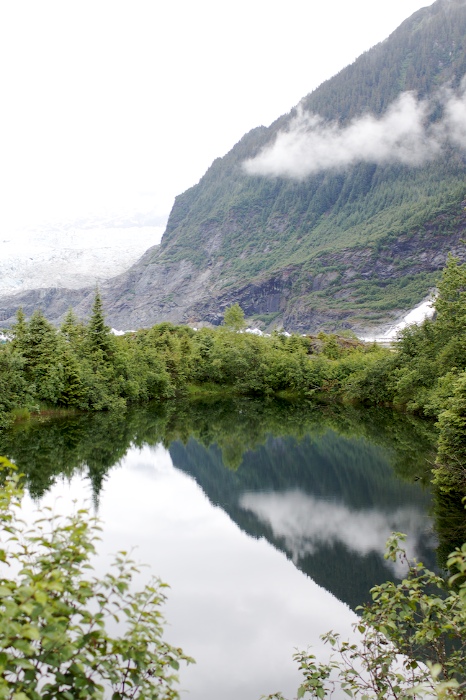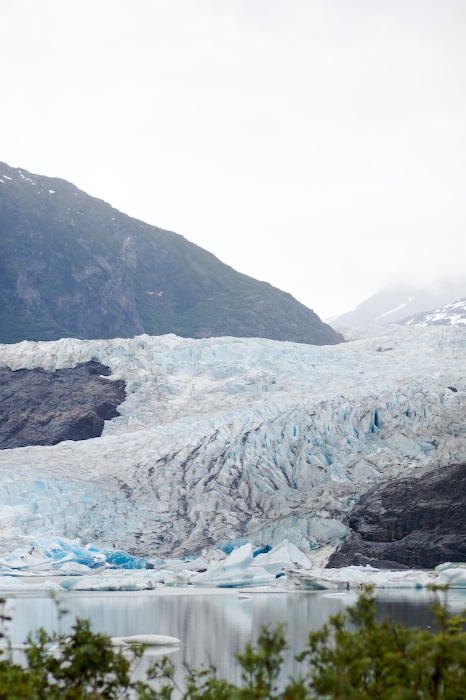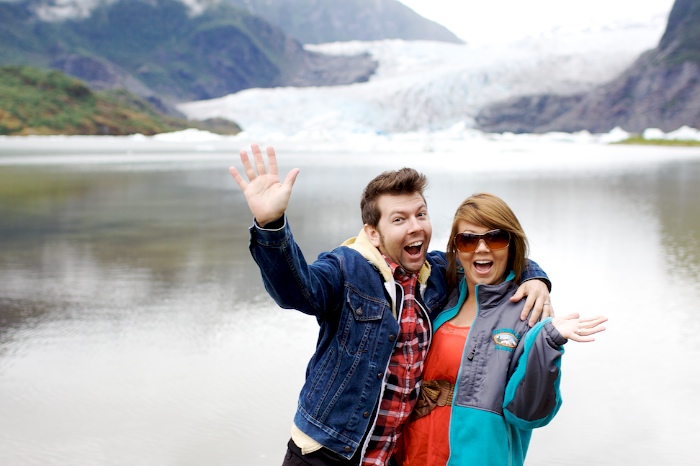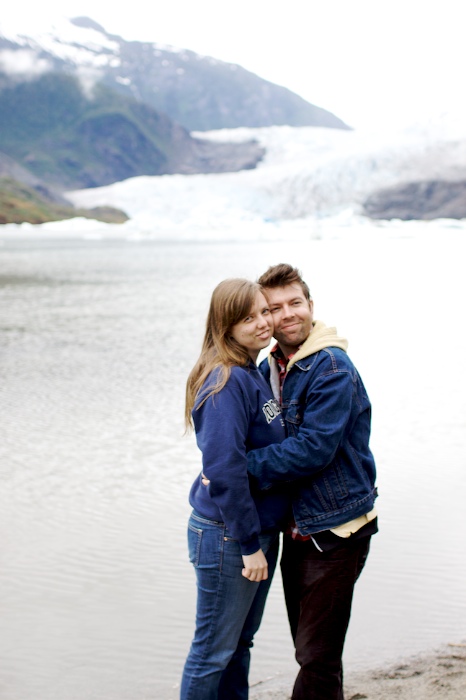 There is a relatively short (3/4 mile) basic hike that takes you close to the glacier …. and that's about all we had time for before having to hike back and catch the last shuttle back to town…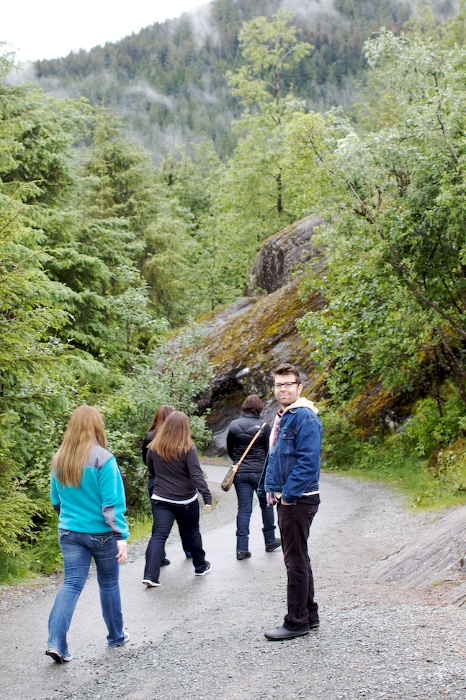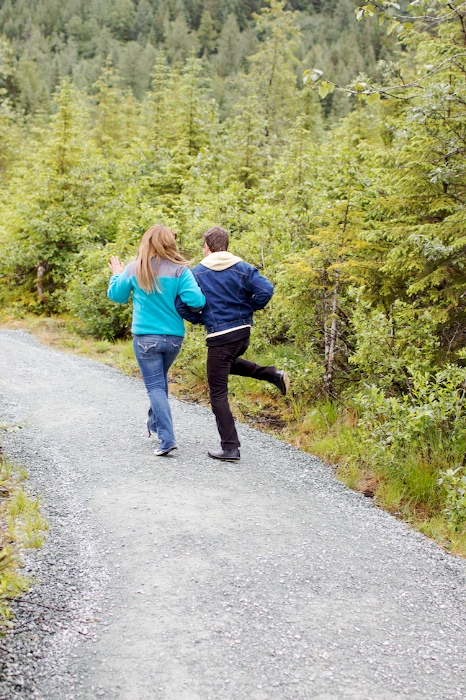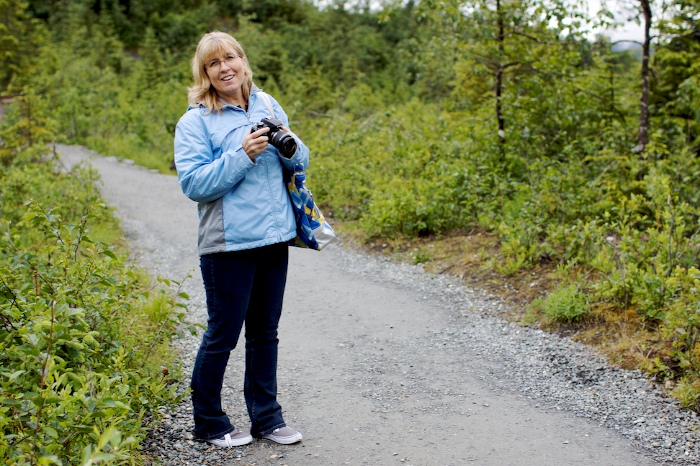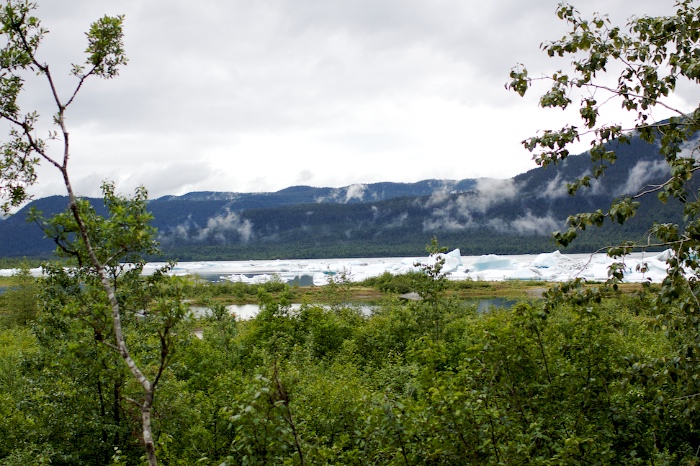 And on our hike …. what did we see through the trees?
What I can only assume is a branch of the Polar Bear Club!
These people clearly visited the glacier with the intent of taking a plunge in the icy water (and then darting out again)!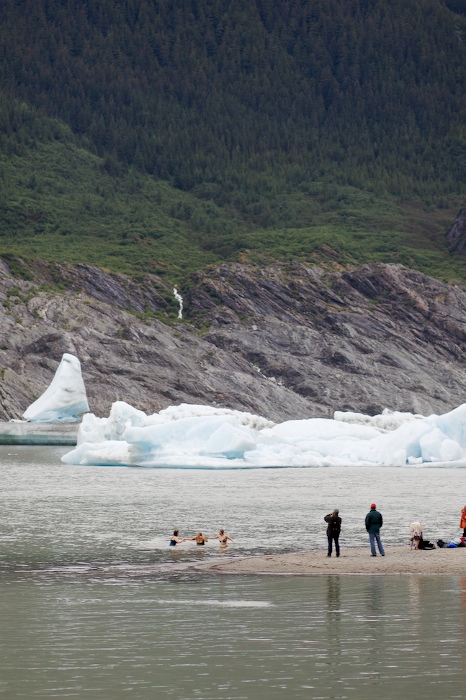 Not only does the Mendenhall glacier empty into this bay/channel/body of water …. But just to one side of it is this big waterfall, cascading down the rocks, spraying a mist of water for yards in every direction…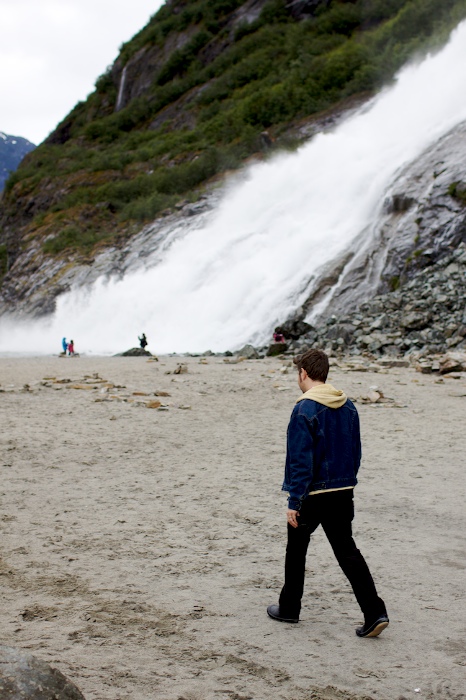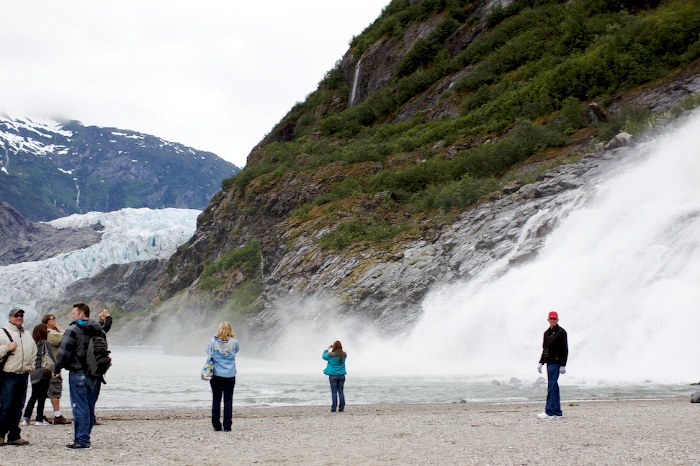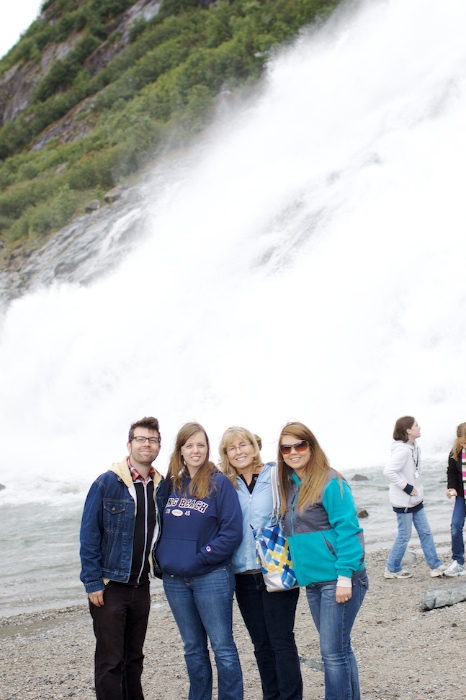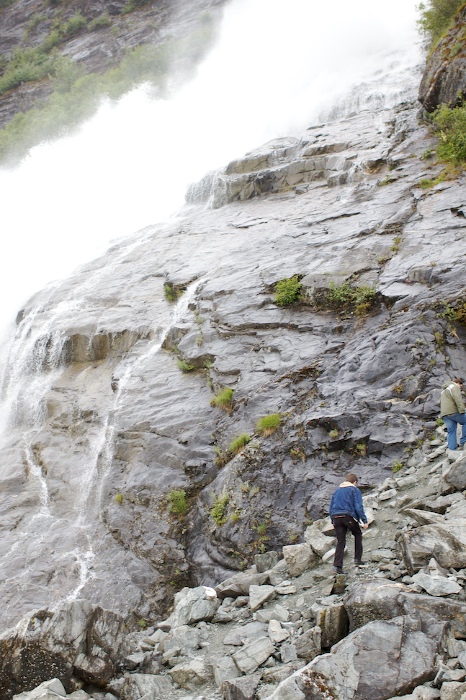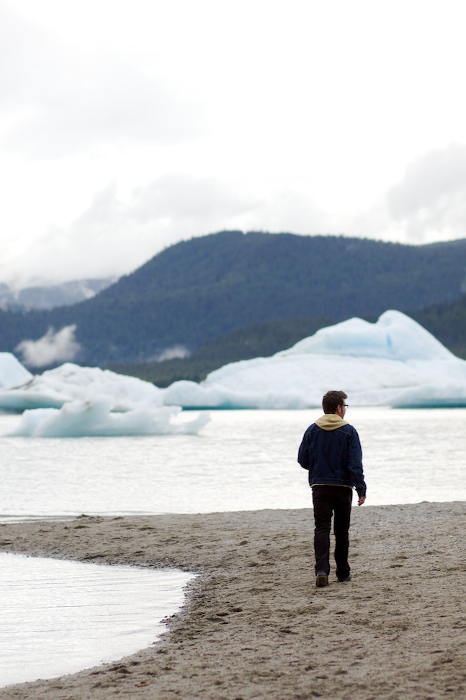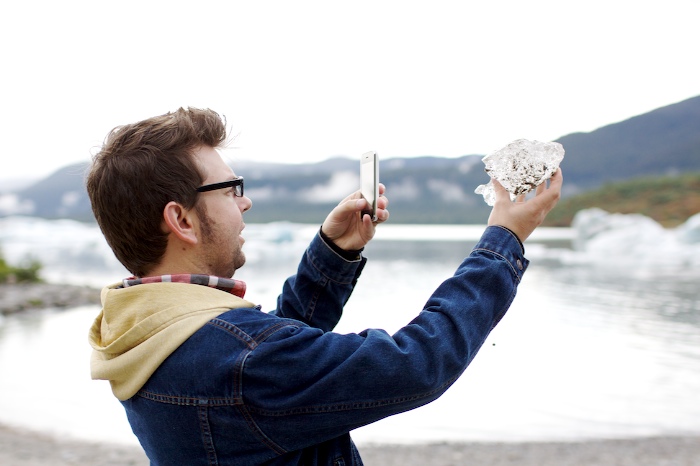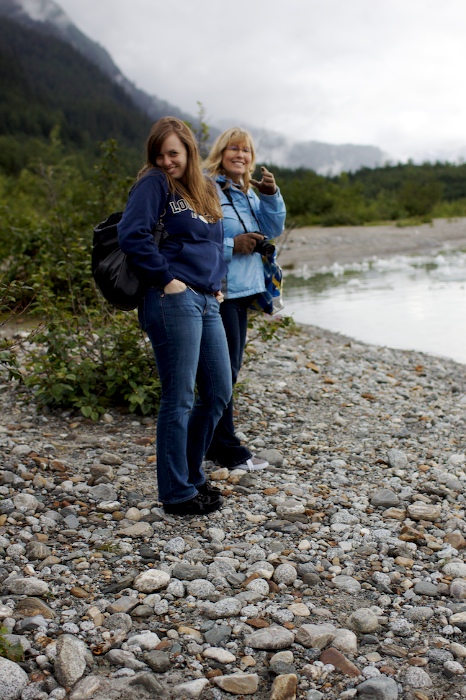 It's probably just as well that we didn't have a lot of time to stay before the last shuttle back to town – since it started to lightly rain….
The only rain on our trip though!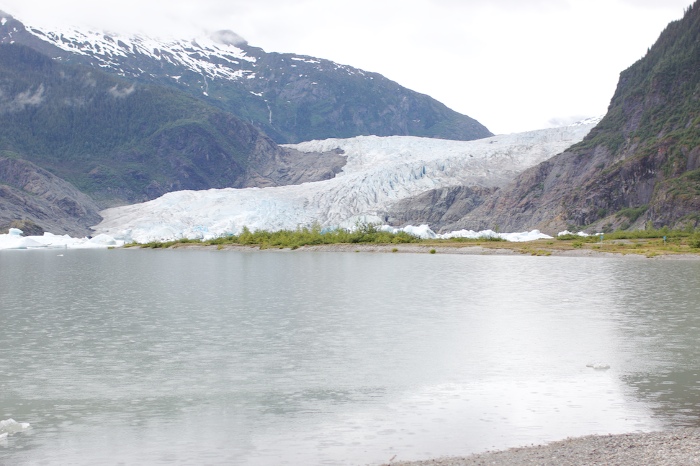 Once we got back into town, it was time to eat!
Some place warm and dry, good food and maybe historic ….
We settled on the Red Dog Saloon… which was warm and dry at least.
If you ever find yourself in Juneau, just know the Red Dog Saloon is overpriced for the quality of food …. and it may have held some history at one time but now is just super touristy….
The live musician was pretty entertaining, though….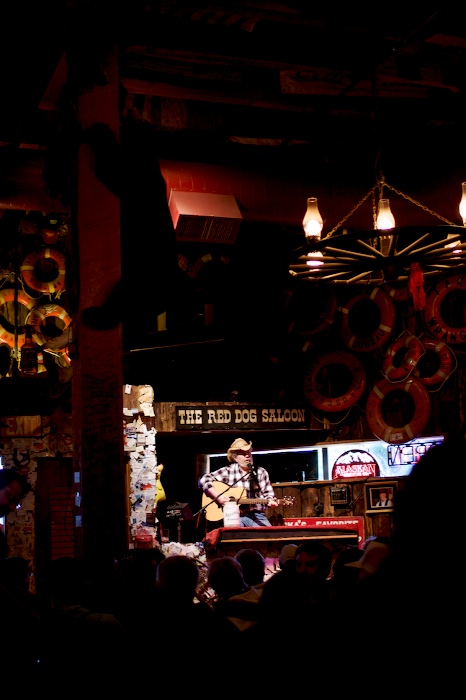 After we ate we just headed back to the ship …. Technically, we still had a few hours before we had to board, but it was cold and rainy …. so we'll have to visit the Governor's Mansion next time.
Since we were in town for dinner, we skipped the fancy dinner in the dining room and instead played dominoes up on the deck.
Kaitlin taught us this game (Mexican Train) that has several rounds and can take a long time …
… and during the time we were on deck playing, SEVERAL people walked by and took notice. Including a couple different people who asked us what we were playing and proceeded to tell us about a domino game called 'Chicken Foot' ….
Funnily enough, all these Chicken-Foot people had southern accents, so I assume it's a regional game?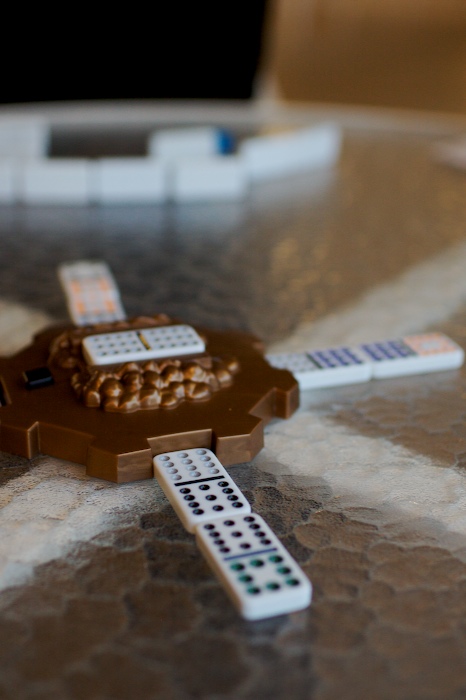 Then off to bed so we could get up early for the next day and the next port !