Tuesday evening in Alaska…. We boarded our ship (after visiting Ketchikan) around 1 or 2p, ate lunch, took a nape, and woke up about 4 or 5 when the ship was heading out of port ….
From our room's balcony with coffee, cameras and books, we were able to witness the slow meander through this bit of the inside passage, complete with overcast skies and rain in the distance…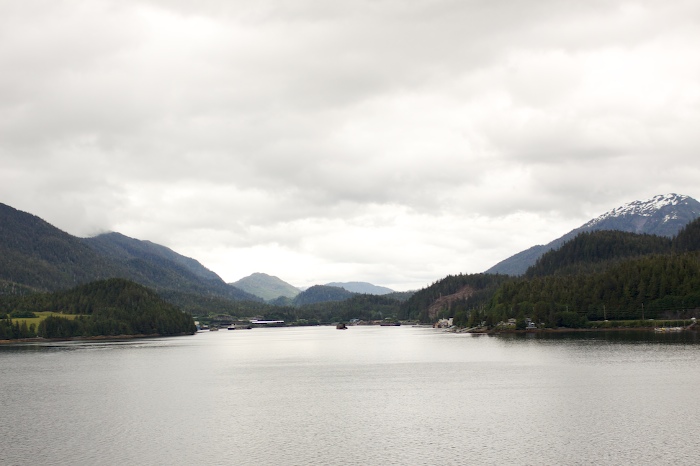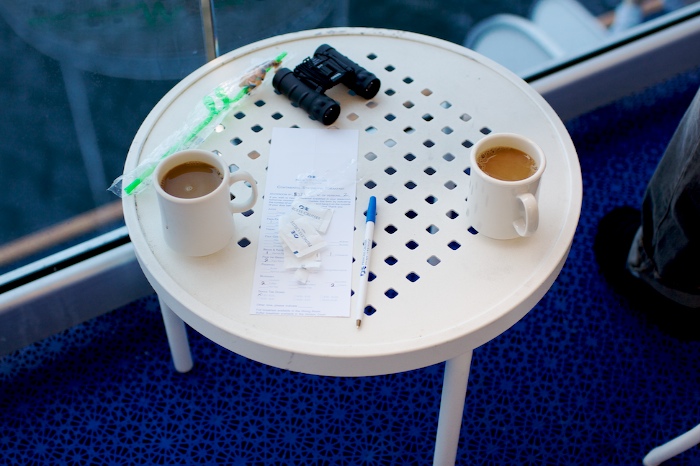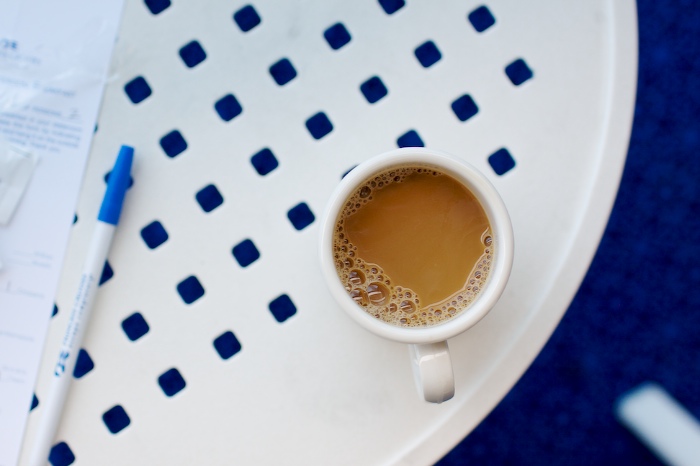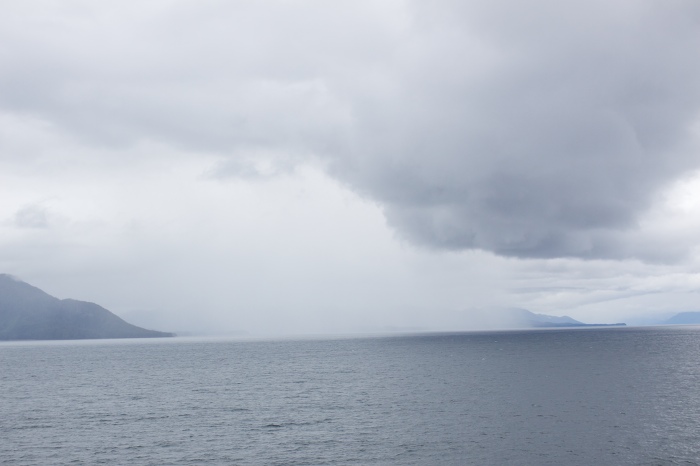 It was a bit chilly as the sun was covered in clouds, so we again sat just inside the door to read and while away the afternoon….
The long white paper you see in the images above is our breakfast room-service order for the next morning…. You'll see!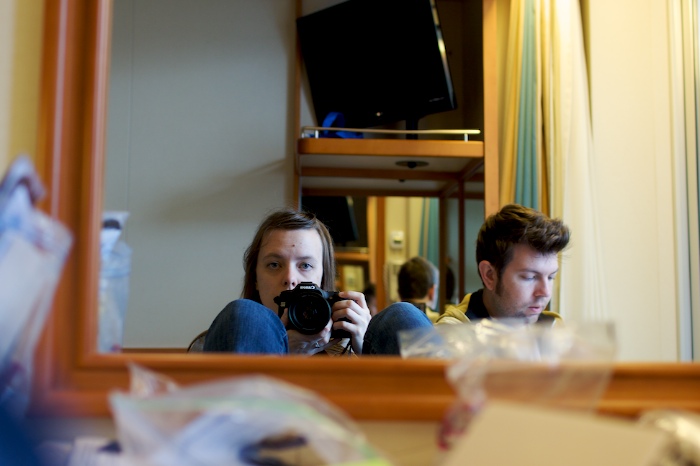 (starting to add to the travel journal)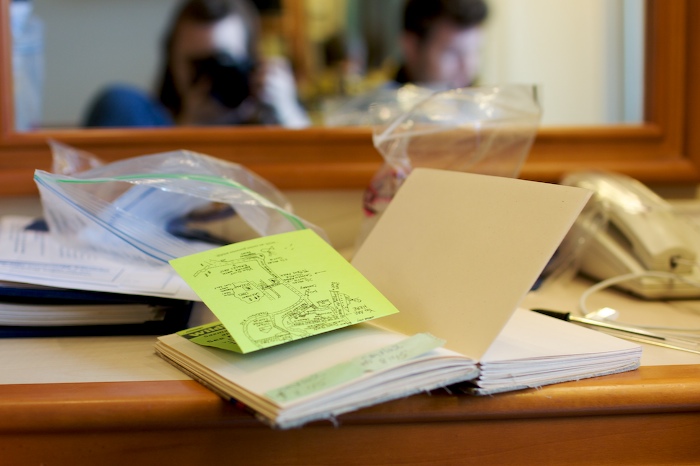 With plenty of time before dinner, we met up with Kaitlin and Julie for some Shang-hai (my favorite card game but you can only play with at least 4 people)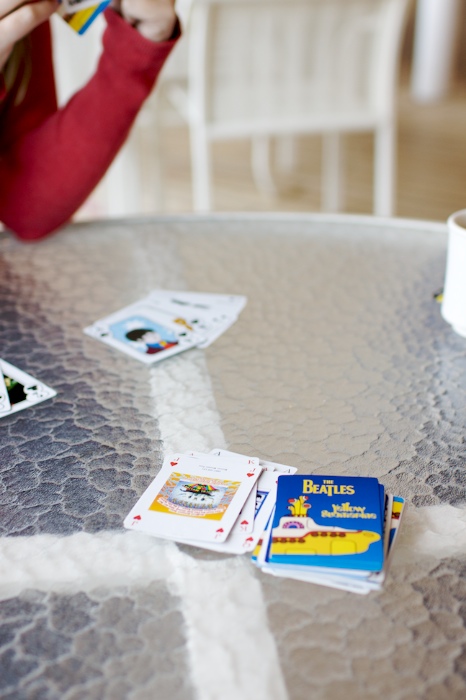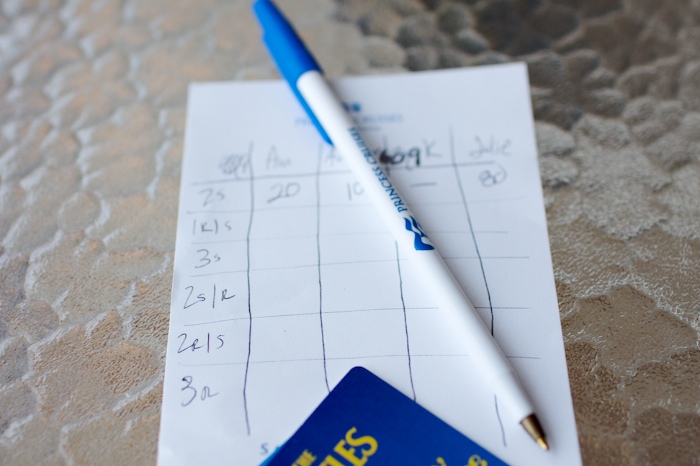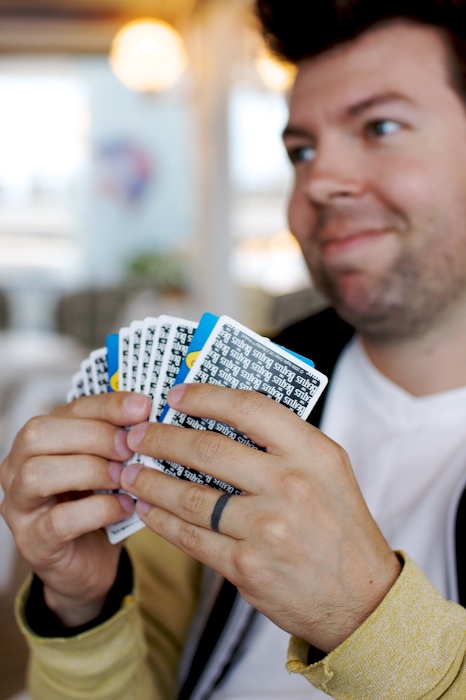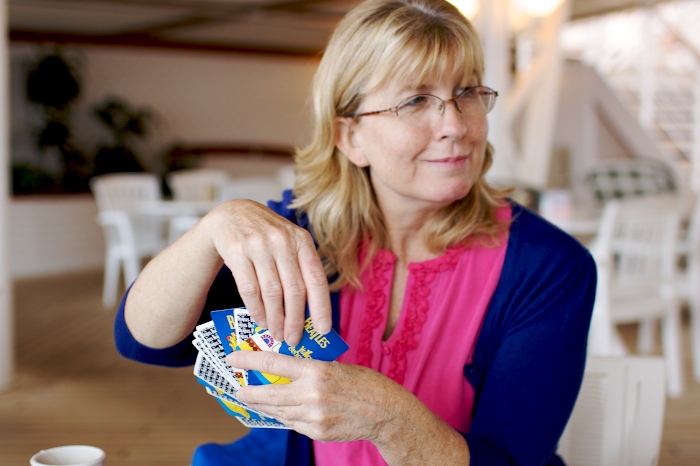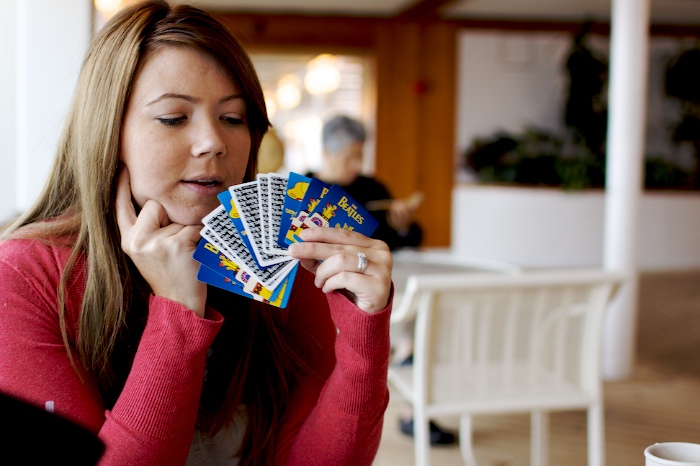 After about half a game of Shang-hai, it was off to dinner … chatting with Galina and Marijan and getting too too much food.
AND … there was an on-board photographer coming around taking headshot-like photos of everyone in the dining room.
WHO they think would buy a headshot of themself at dinner, I have no idea.
But the awkwardness of having our photos taken was TOTALLY worth it when we saw our photos later:
Julie and Kaitlin …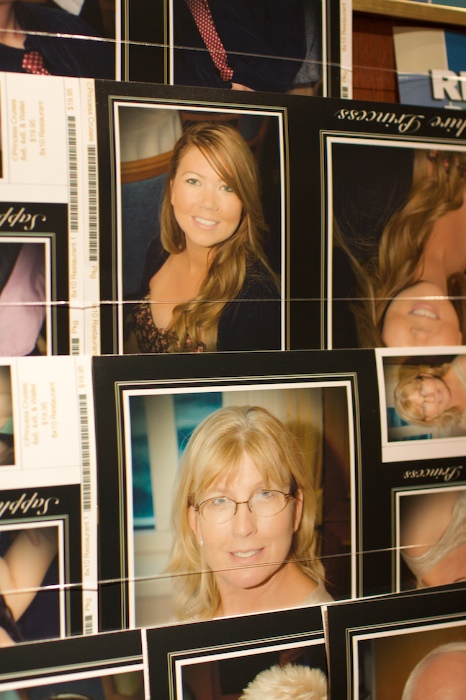 You can't tell in the photo, but Kaitlin has a very large piece of pepper or something between her 2 front teeth …. OBVIOUSLY BECAUSE SHE WAS EATING…..
No, I'm serious. Whose idea is it to make us take photos in the middle of a meal. Weird.
And Julie's photo? Really … there are no words…. We laughed SO hard!!
Those glasses falling down her nose, the half-smile …. Awesome.
No, we did not purchase either of these prints.