My mom is always finding some kind of travel deal, so about a week ago she and my dad came out to La Jolla where they had a free room at a hotel.
Deal city.
Andrew and I drove down on the Saturday to spend the afternoon and evening with them…
Time for the beach and dinner and home again (2.5 hour drive each way).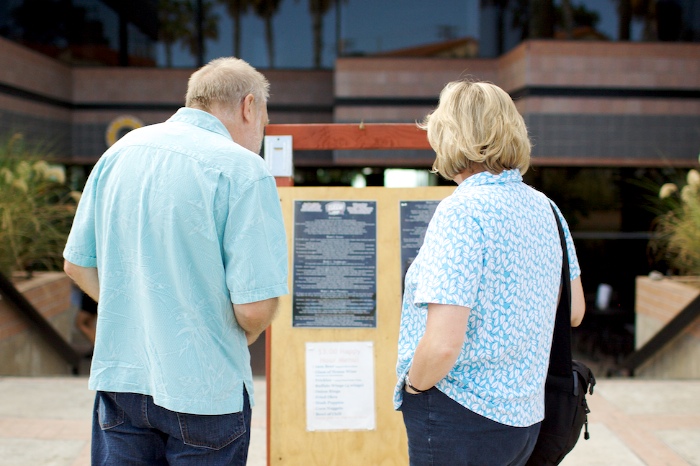 La Jolla is just so pretty. Everywhere you look.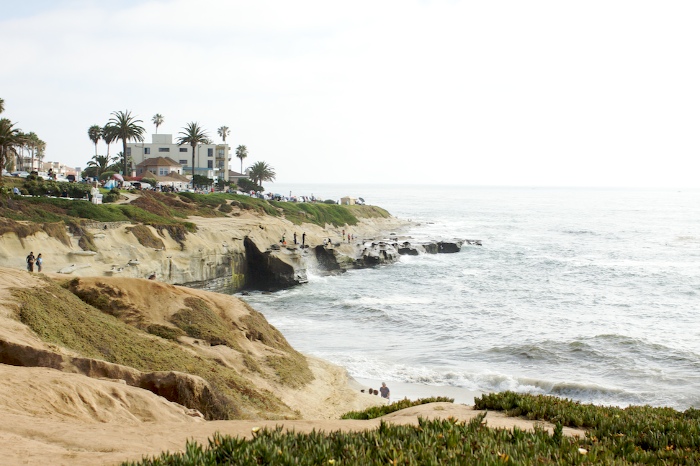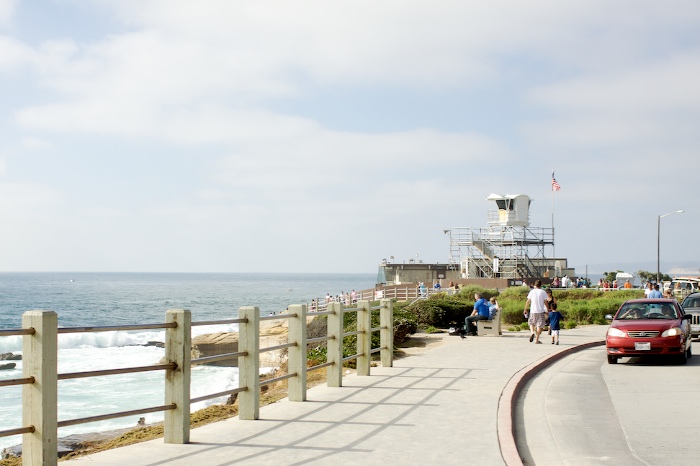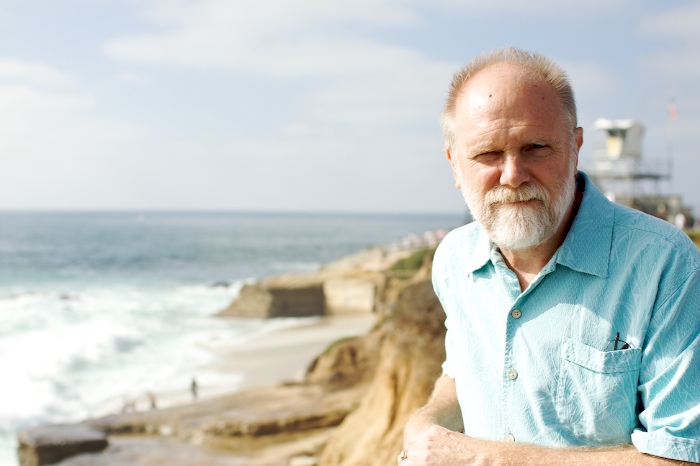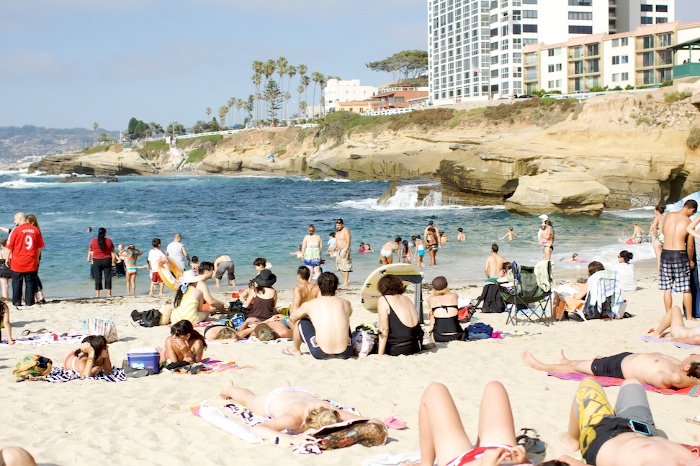 There's a small beach down there (right by downtown), where harbor seals hang out.
The photo above? all those people are all of 15 feet away from the seals in the photo below.
That little guy (below) facing toward the camera got pretty stressed and agitated by having humans so close by …. Poor thing.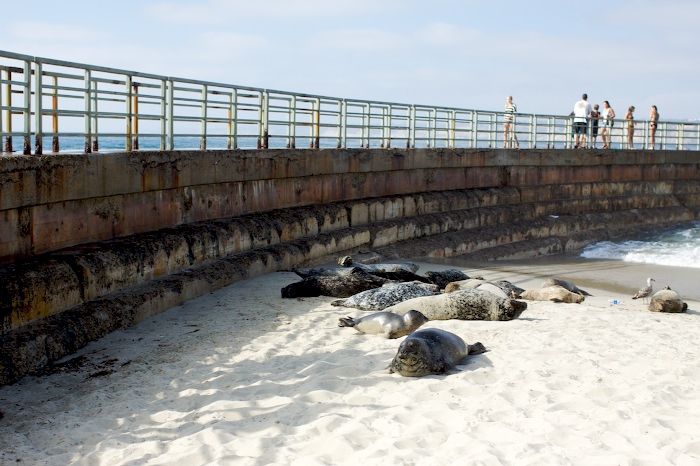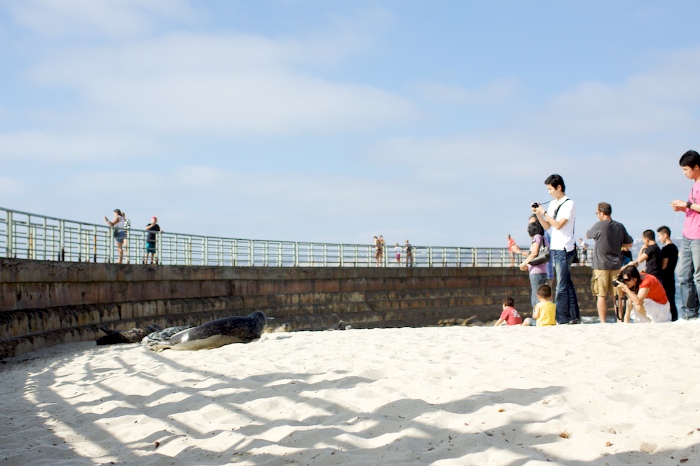 (handsome)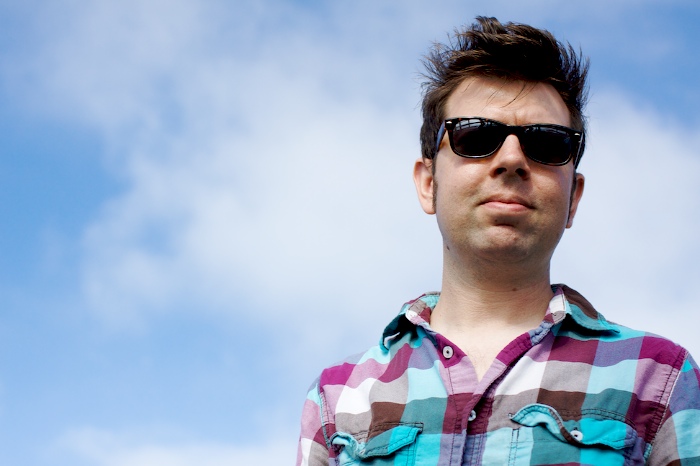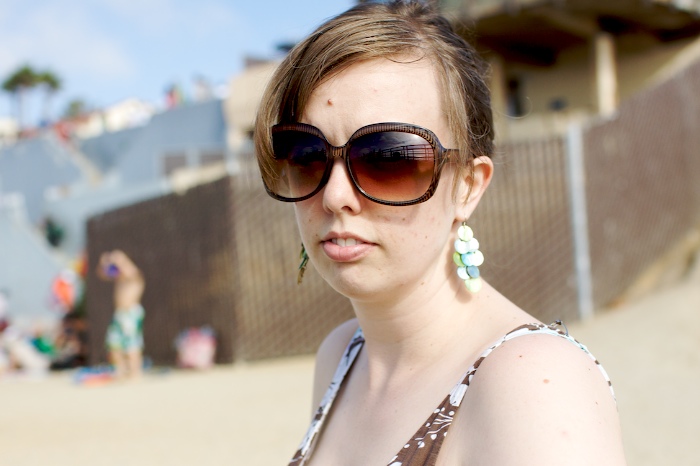 See? He hobbled his little legless, armless body around driving people away.
Seriously felt bad.
The lifeguard (or someone) got on a bullhorn to say "Stay away from the seals" but A) you couldn't really hear her unless you were already away from the seals and B) um, yea, maybe she shouldn't have let people on the beach in the first place?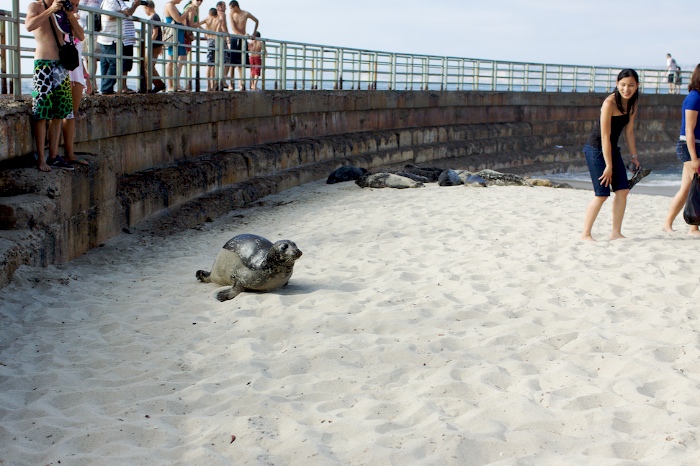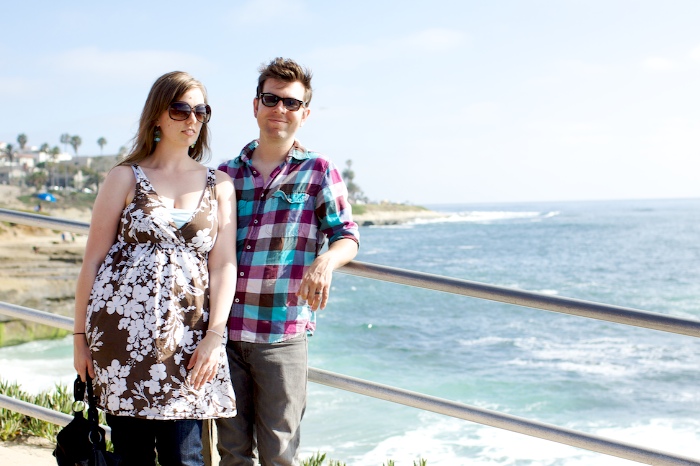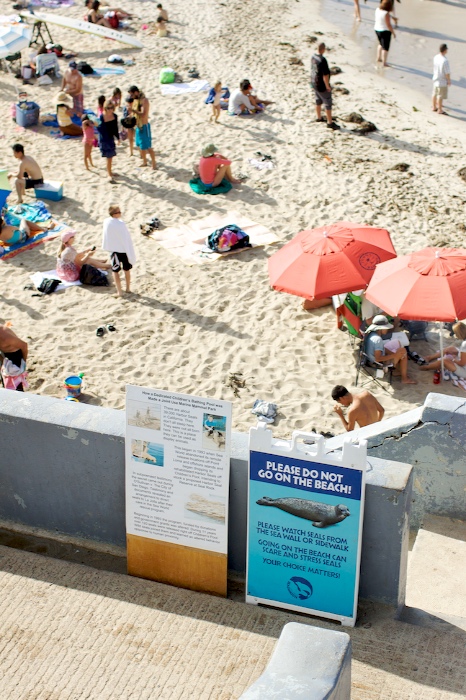 The weather at the beach was pretty gorgeous – as long as there was a breeze going. I got awfully hot in the sun.
Andrew and I bought a beach umbrella a few weeks for my delicate skin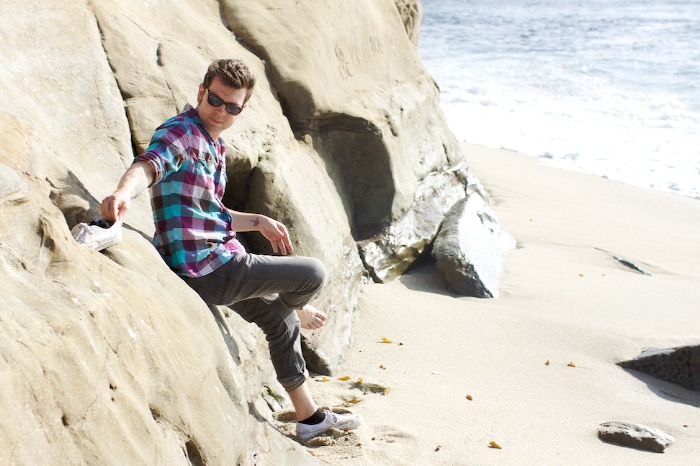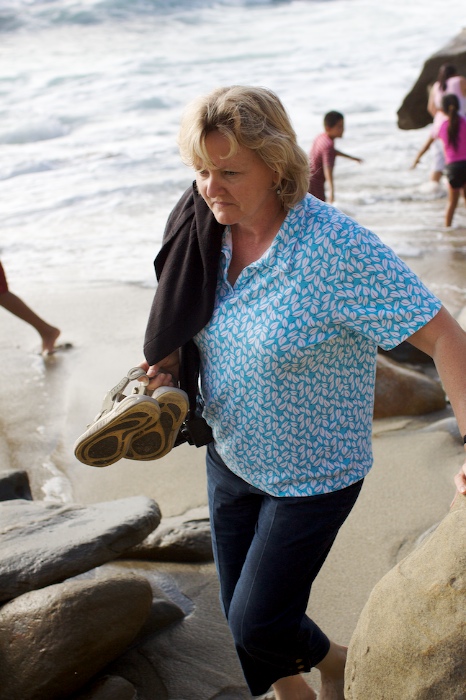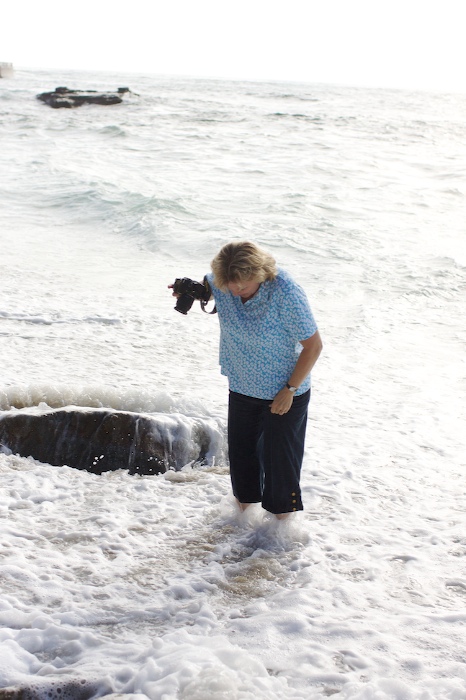 Below: This is an 'underwater park' where people come to snorkel and all the sea life below the surface is protected…. Can't wait to come back w/ snorkeling gear!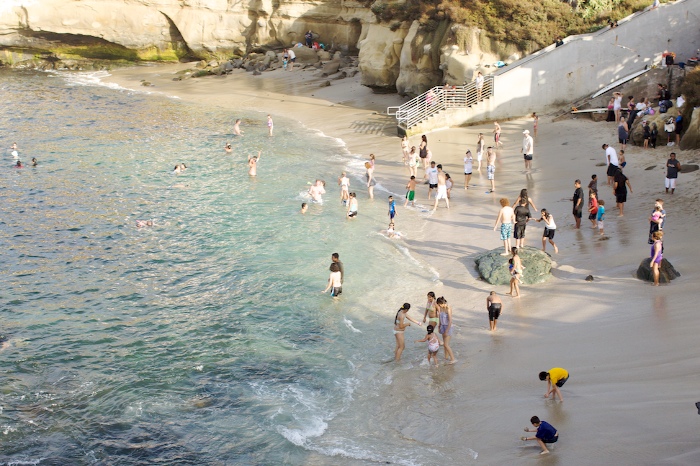 Just a bit beyond the underwater park was this rock of sea lions.
You can see the big guy (2 photos down) corralling his harem … and barking his sea lion bark incessantly.
Bossy guy, for sure!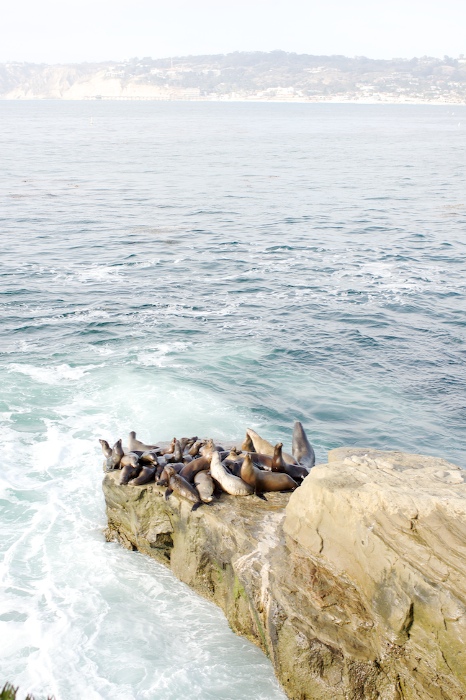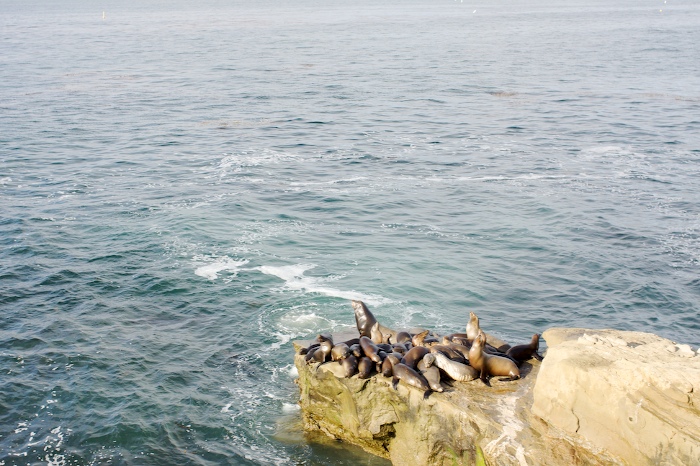 Once the sun started its way down, we set off to find some food …. Something not too expensive, not to crowded (on a Saturday night) and with seafood (preferably).
The Spot was a pretty good choice, and we got to sit by this BIG open window (which was *almost* like sitting outside) …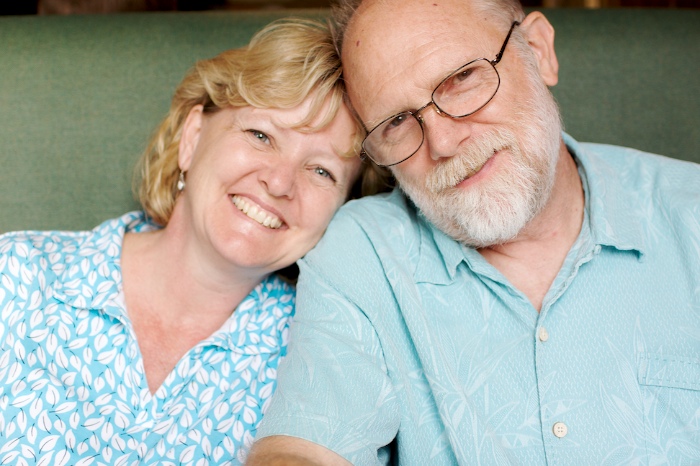 cute cute.
Then ice cream, watching emergency vehicles treat a woman (barely) hit by a car), and the long drive home.
Andrew and I love getting out of town when we can, even if just for half a day …..
View the full gallery and purchase prints here: La Jolla with the Hanns