Well….
I suppose the tagline is right: It all ends.
It's over.
The Harry Potter worldwide cultural phenomenon no longer has future events we can all look forward to and experience together.
I know I sound melodramatic – I know.
But (really) I do believe that this whole 10+ year Harry Potter experience is something that will leave a mark on western culture for generations to come.
Maybe not YOU personally, but western culture as a whole.
Geez louise this sounds dramatic.
But, if you think about how many kids (now young adults) have grown up WITH a fictional character …. have grown up actually looking forward to reading a book … have grown up having nights when their parents let them stay up til 3a just to see a movie.
How different is all that, really, from all the then-teenagers/young adults who distinctly remember watching The Beatles on the Ed Sullivan show? Or remember where they were when they heard Buddy Holly and The Big Bopper died?
I mean, honestly?
I'm just saying …. if you have friends who are mourning their loss of Harry Potter, be gentle.
One of the more influencing factors of growing-up is now gone. Their childhood is effectively over.
Let them grieve.
That said ….
Andrew and I are fans.
Obviously.
I may not have grown-up with Harry Potter (I started reading the books between the release of #5 and #6), but Andrew and I have still had so much fun looking forward to the books and looking forward to the movies….
Last week we went to the (last) midnight showing of a Harry Potter movie – part 2 of Deathly Hallows.
…. aaaaaand …. I pretty much spend 2/3rds of the movie with tears running down my face.
Hey! Give me a break! Like 85 people die and I've been emotionally invested in the story for YEARS!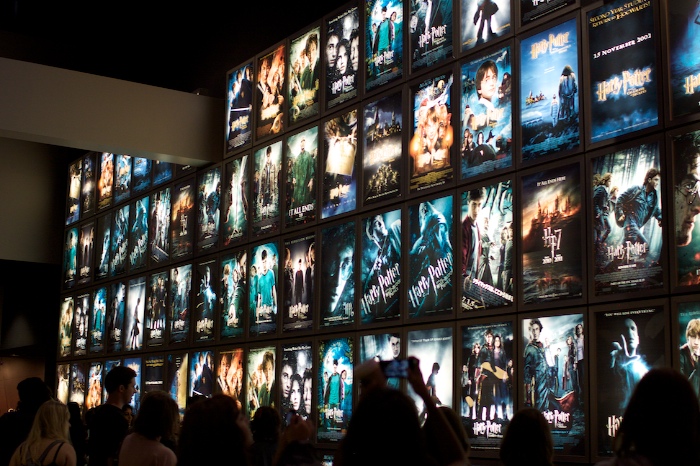 Andrew got tickets at the Arclight theater in Sherman Oaks.
Not only is this theater on my way home from work – I had my carpool partner drop me off around 1130p – but they do assigned seating, so there was no need to wait for HOURS in line like for previous movies.
Although, honestly …. I kind of like making a big to-do every once in awhile and setting aside hours to wait in line and anticipate something that much and people watch while I'm at it.
But, this film release I couldn't get time off and there is no way Andrew would want to wait in line by himself, so the Arclight worked out perfectly.
They had probably 5-10 start times between midnight and 1am. Needless to say, the place was CROWDED.
They set up this fun movie-poster-display in the lobby … featuring posters from all the films….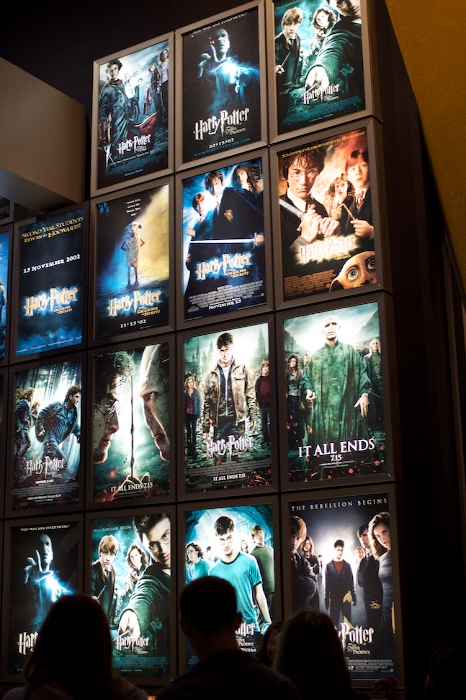 They also had a few costumes on display in another part of the lobby…. It's unclear if these are authentically worn in the actual movie, but they certainly looked the part …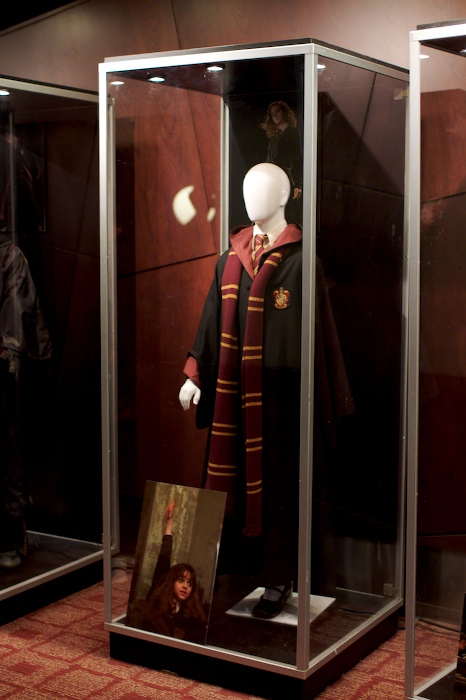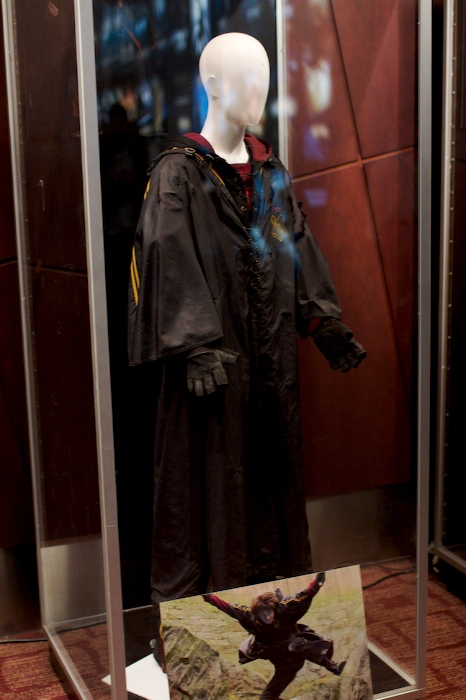 Without spoiling anything – We enjoyed it. A lot. I would like to see it again in the theater before it goes…
There were (obviously) some changes to the book's plot, but nothing severe or detrimental.
I will say that this is NOT a stand-alone movie. You should see *at least* Deathly Hallows part 1 first, but even then you may be quite lost.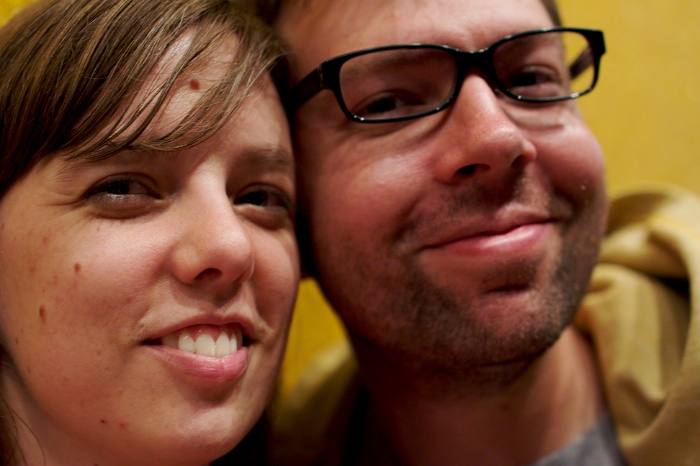 In spite of our HP love, it pales in comparison to some other fans….
I didn't get any good photos, but there were TONS of moviegoers dressed up at the midnight showing….Including:
a girl in all-gold spandex (Golden Snitch)
a woman (slightly older than me?) dressed head-to as Dolores Umbridge, w/ her boyfriend following behind dressed as one of Umbridge's decorative kitten plates.
a man in his 50s carrying around a Lucius Malfoy cane
and *plenty* of slutty Hogwarts school uniforms.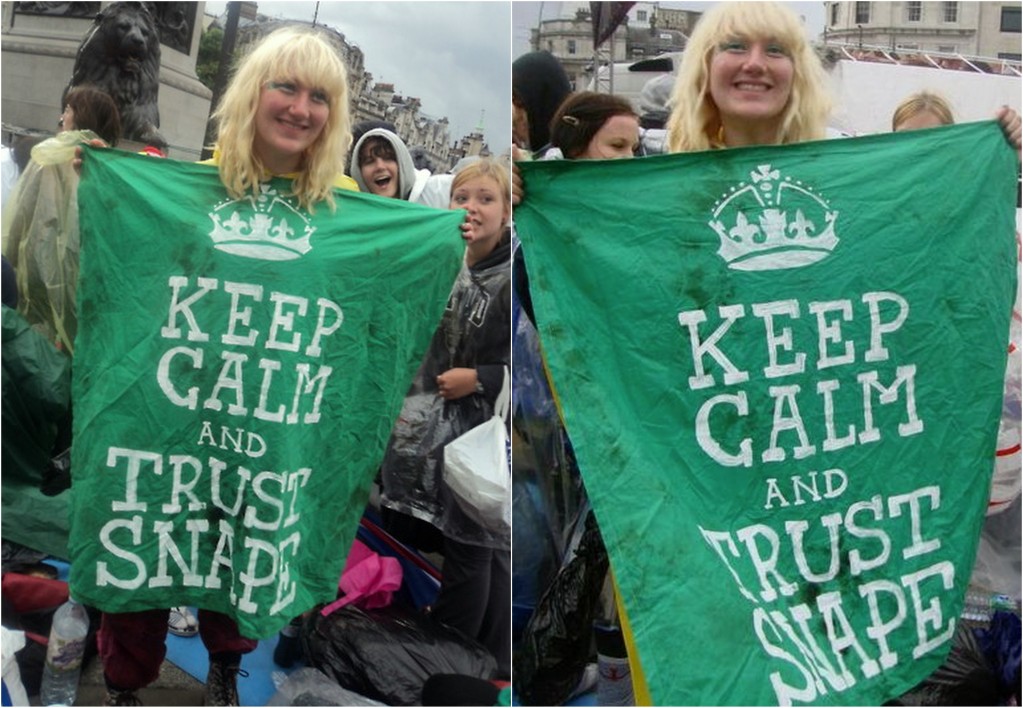 Some Harry Potter fan-love from around the web over the last week:
Have you seen the new Harry Potter?