…. although, can you really call it a dinner party when we have to eat in shifts because the grill won't hold all 9 steaks and we only have 5 dining room chairs…. ?
…. and if Andrew and I have to quickly do dishes after dinner so we have enough clean forks for dessert… ?
meh.
details, schmetails….
A week or so ago, Andrew and I had some family and friends over for a little dinner.
It started with Andrew and me and Kaitlin and Joe …. and ended up being 11 people invited (7 were able to come)…
oops!
Andrew has been really into perfecting his grilling technique. Steaks from Jim's Fallbrook Market (a local place we need to blog about), slightly flavored with Santa Maria seasoning and a few drops of soy sauce.
I prepped some sliced watermelon, roasted potatoes and grilled onions and peppers ….
Angela and Devo brought chips and salsa, and (not pictured) Kaitlin brought a green salad and dessert.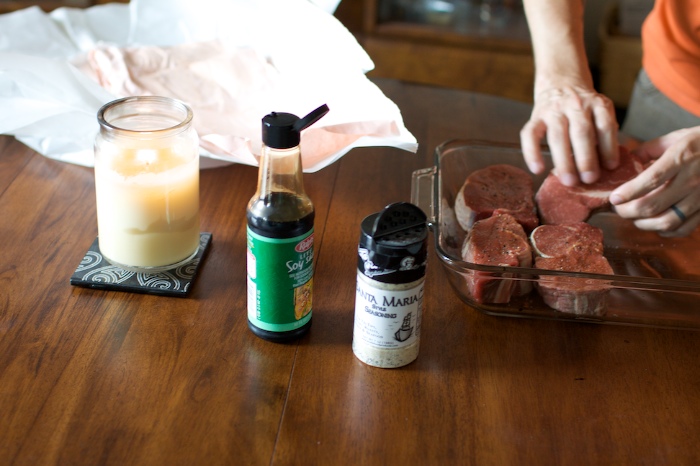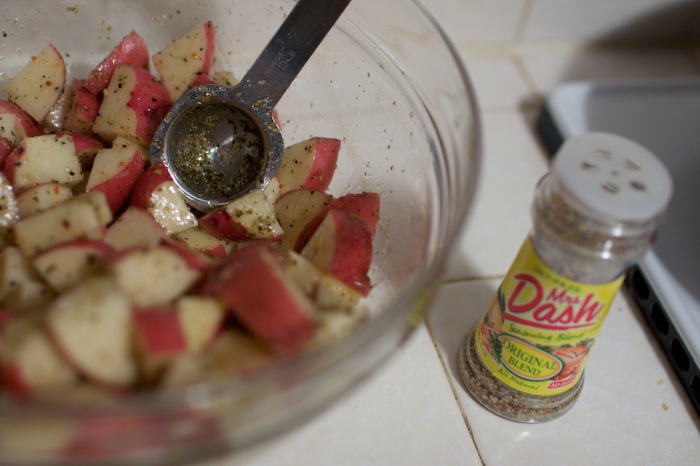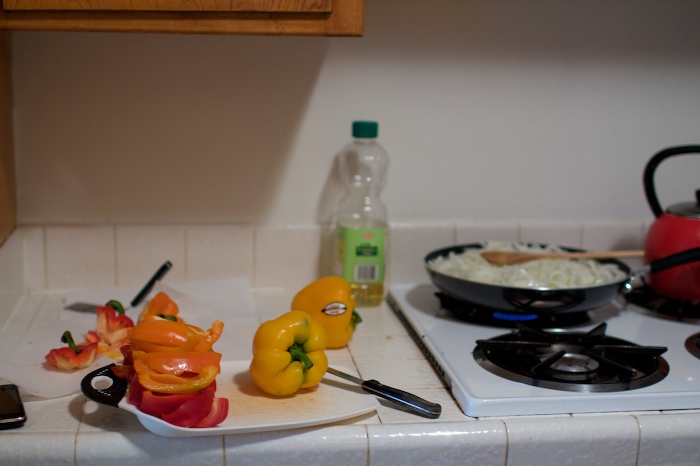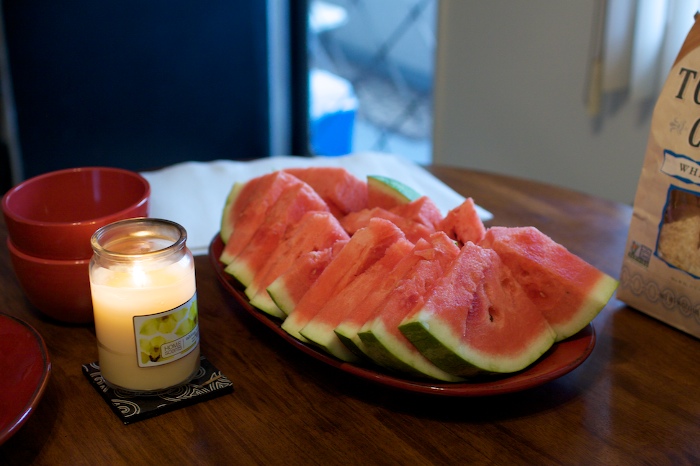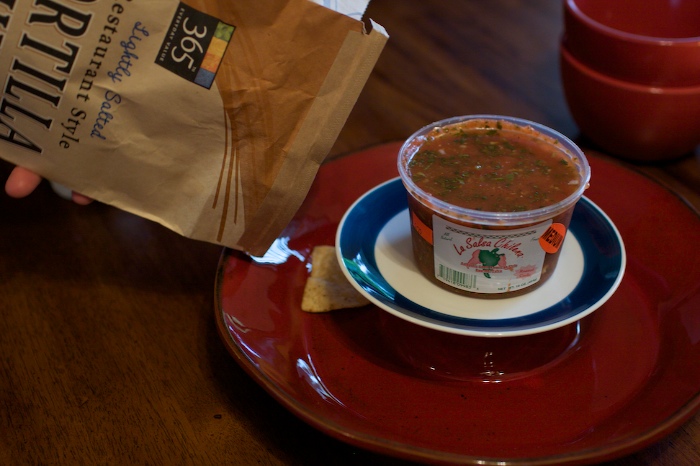 I can't believe I didn't get photos of the dessert – but honestly, I'm kind of surprised I got any pictures at all once people got here!
Guests include:
Daniel and Jenae : Although Daniel was seriously sick and wore sunglasses the whole night because his eyes were swelling shut. Poor kid.
Kaitlin : Joe was too busy studying
Chris and Kaylah : Chris is Andrew's cousin who moved to SoCal from Idaho almost a year ago
Angela and Devo : I love them. The end.
We kind of just spent the night cooking and chatting and eating and laughing ….
Good friends and good food….
And then, later that night, Chris and Kaylah and Angie and Devo and Team Schubert played Traveling Pictionary. Which is obviously the best game ever.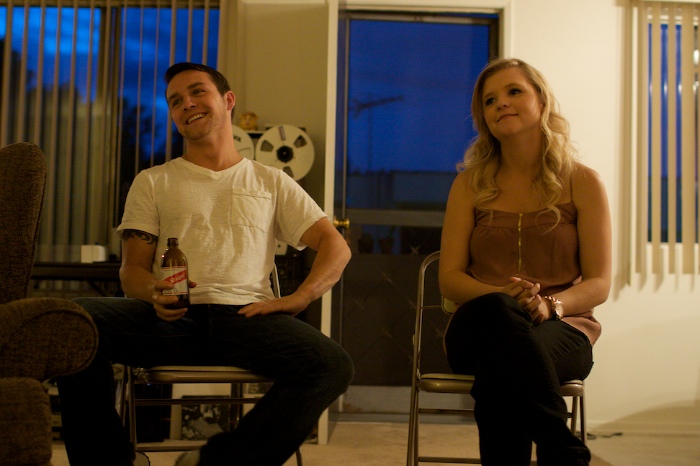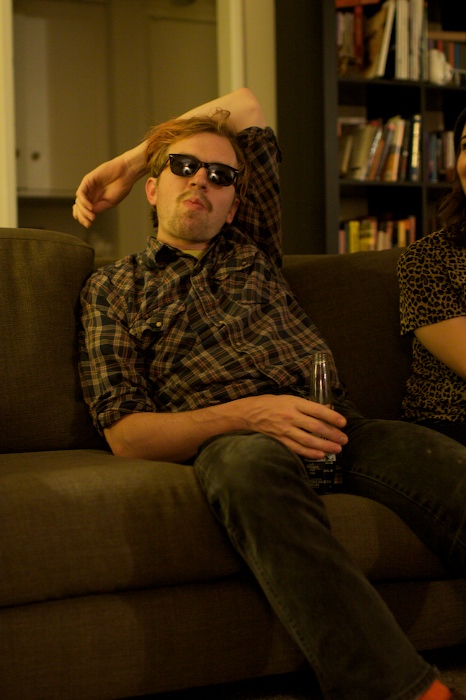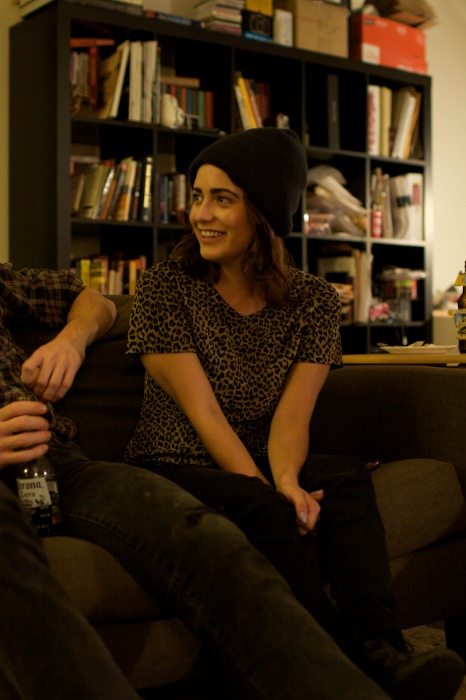 SO fun!
We love having people over …. I can't wait til we have a house with more room … .
…. and enough dining room chairs