About 18 months ago Andrew and I went to Italy ….. as you likely know from the pages of Italy blog posts I did …. I fell in love with the idea of of a glass bottle of water for serving …. love.
That year, Maggie got us a a cute water carafe of our own! I had visions of keeping it in our guest room, or on our table for brunch.
I'm such a dreamer. None of those things happened.
But, over the last month or so, I've been working hard for hours every weekend and most mornings on finishing up Tell Its Story ….  I love my little A glass (featured in this post) but it's so tiny ….
Problem: I need to remember to keep drinking water while I work, but it interrupts my train of thought to have to go to the fridge every 1/2 hour.
Solution: my adorable water carafe kept me hydrated for hours! The water stays cold-ish when it's in a larger container like this, and it closes securely, so I'm not really worried about it spilling!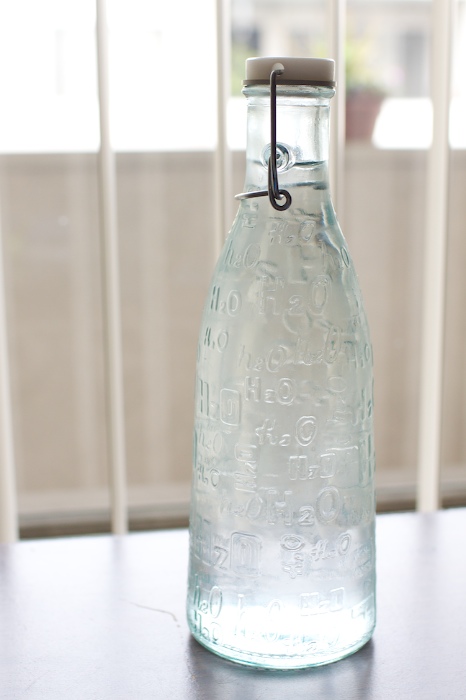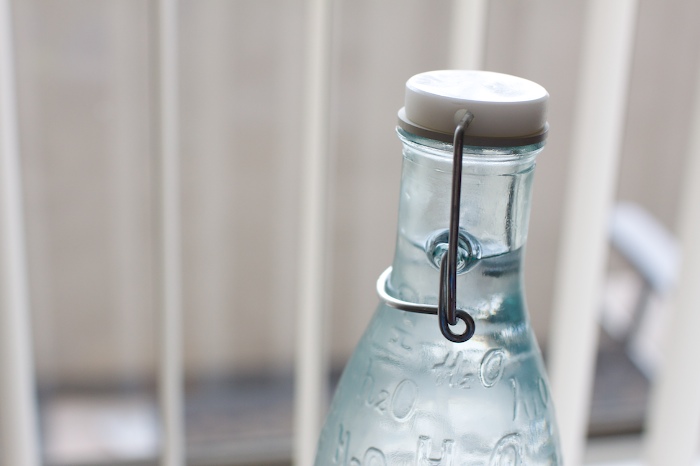 I love my glass water carafe …. love it!
Schubert Eats is an irregular feature on Those Crazy Schuberts about recipes or ingredients or restaurants or pretty much anything that has anything to do with what those crazy Schuberts eat!