I love staying in on New Year's Eve.
In general, I think the holiday itself is a bit overrated and I'd much rather have friends over to my place so I don't have to drive anywhere with all those crazies late at night.
So – New Year's Eve – we were kind of surprised and excited that Daniel and Jenae didn't have any other plans and came down to the Valley to hang out with us!
And watch *awful* Kung-fu movies. I actually spent a good chunk of the night working on L&R Blog Party posts (um, yes, last minute) …. but they had fun with the movies.
Andrew heard of a new way of prepping hamburgers so we thought we'd try it …
Below: ground beef soaking in beer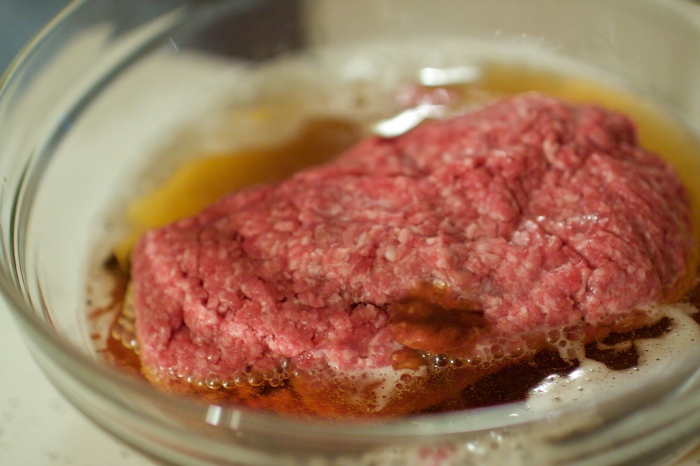 Daniel played with Andrew's (now broken) helicopter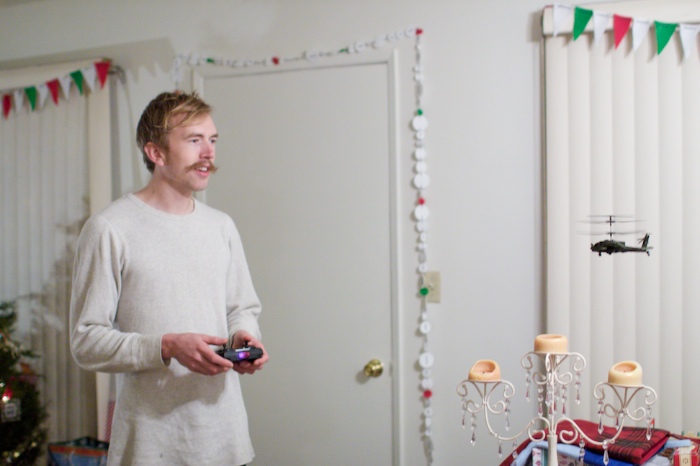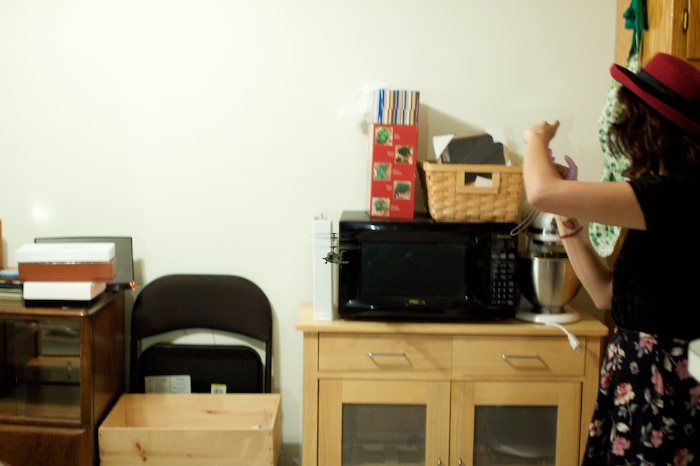 Andrew and I tried valiantly to save the ground beef …. too much beer … then we added more ground beef … then crushed saltine crackers.
And the whole time trying to mix it up it was FREEZING cold (since the beer came right out of the fridge)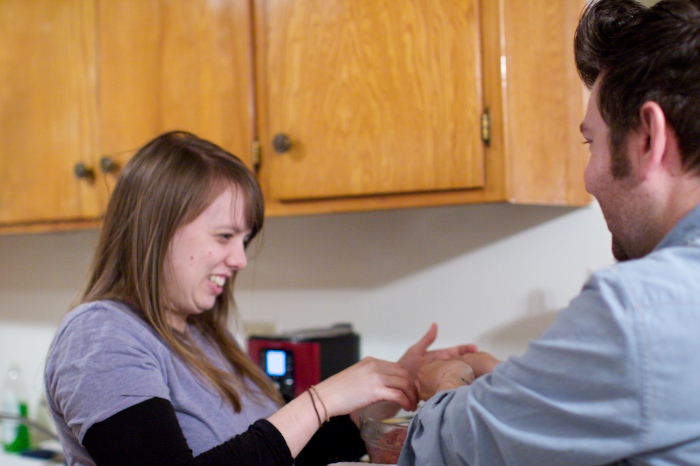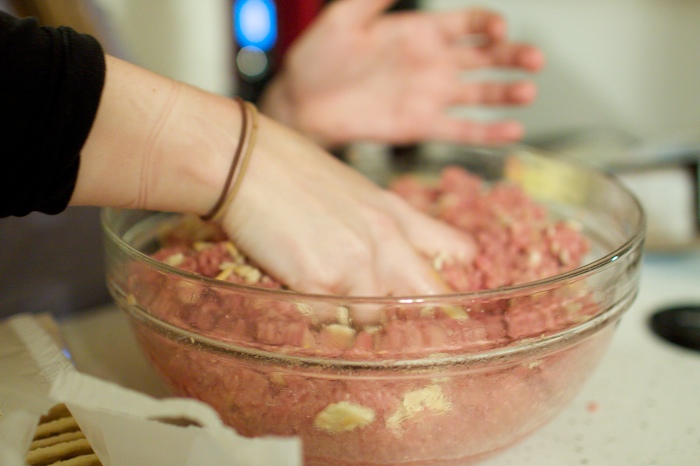 Plus we were instructed to put a pad of butter in the middle of the hamburger patty ….
It did NOT work out.
The poor things just crumbled to pieces.
We even tried cooking them on the stove because the hamburger patties kept falling apart through the cracks in the grill.
And even once we got them cooked (even though they looked awful) …. they tasted like beer.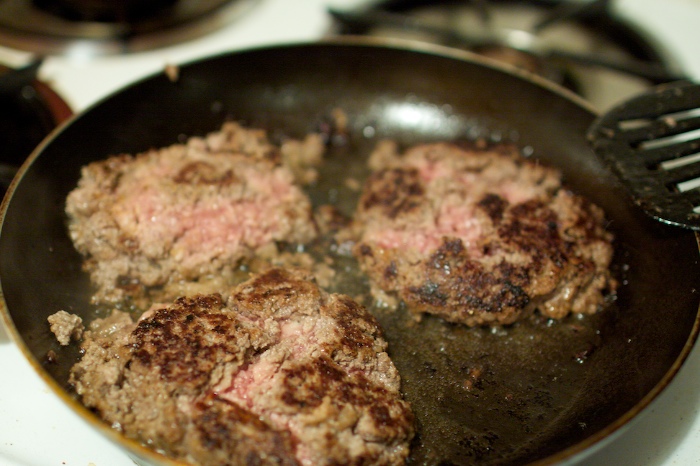 Luckily – Daniel and Jenae were heroes and went out to get re-inforcements… .
More ground beef to make non-fancy, completely edible NORMAL hamburger patties.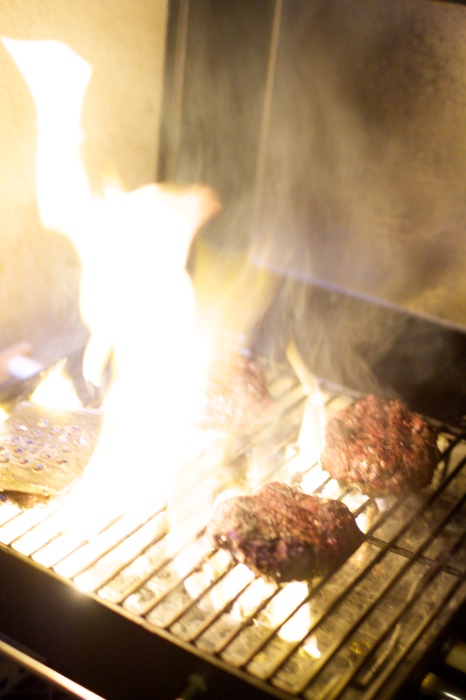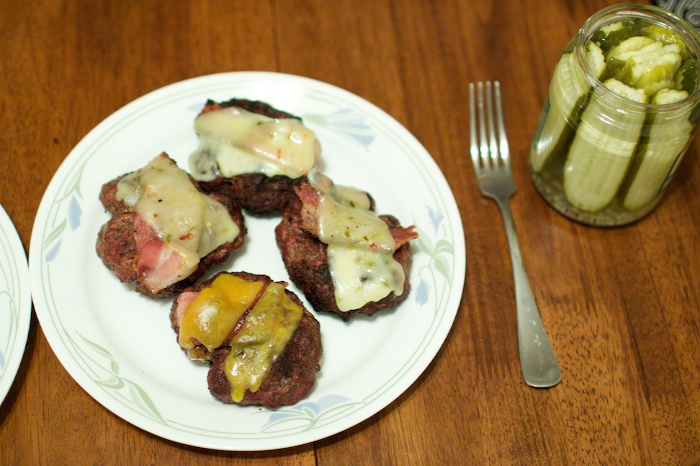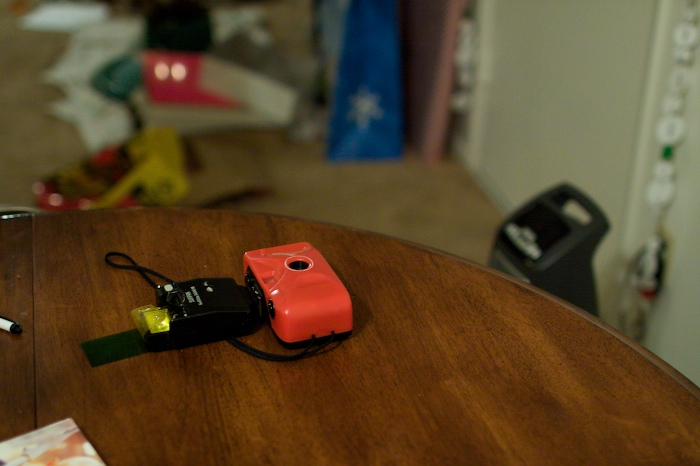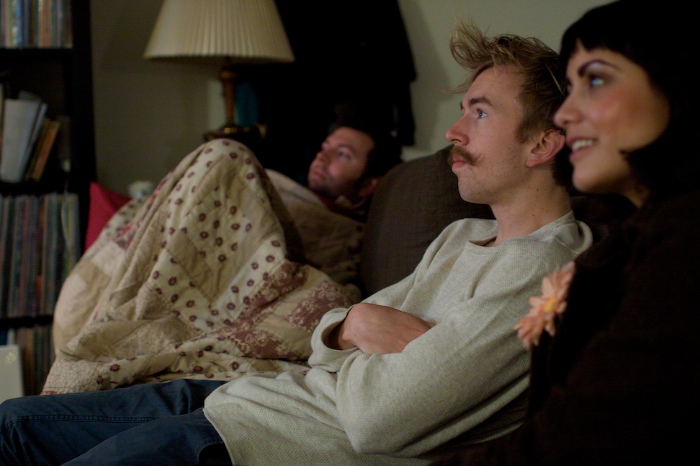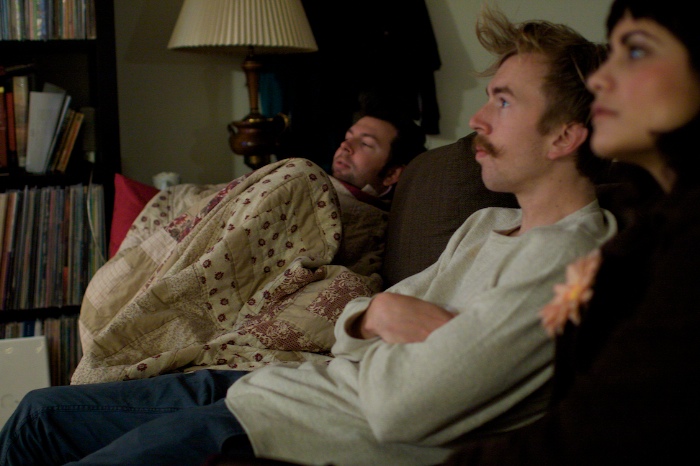 What a surprise, Andrew fell asleep during the movie ….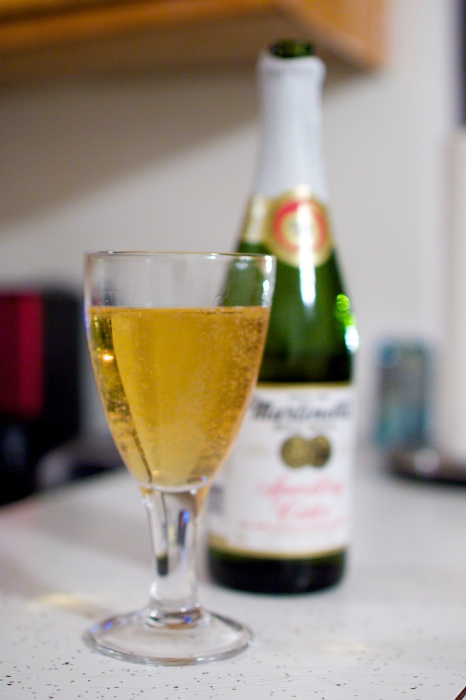 Happy New Year!
Nice, low-key, at home evening with people we love!