The great thing about those weeks around Christmas and New Years is that EVERYONE has just a little bit of extra time off ….
So we were able to get together with friends that we haven't seen in months – because it is near impossible to coordinate schedules.
On New Year's Eve (Friday) Andrew and I drove up to Santa Clarita for lunch at the Vasquez home …. They live in Saugus (same neighborhood as my aunt and uncle)
We got to meet their dog August – who is pretty much the *sweetest* most low-key dog ever….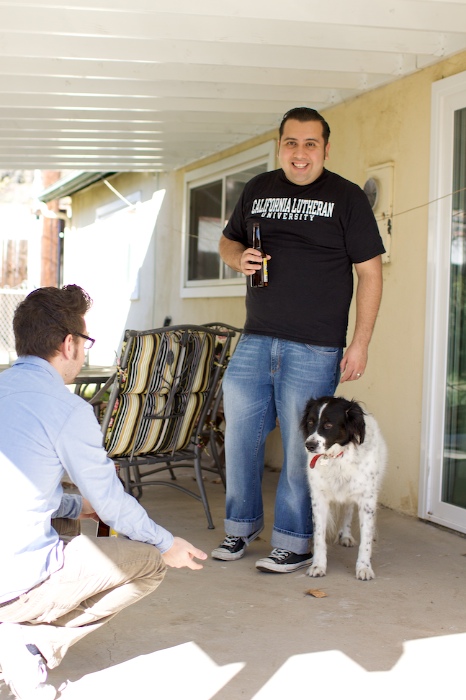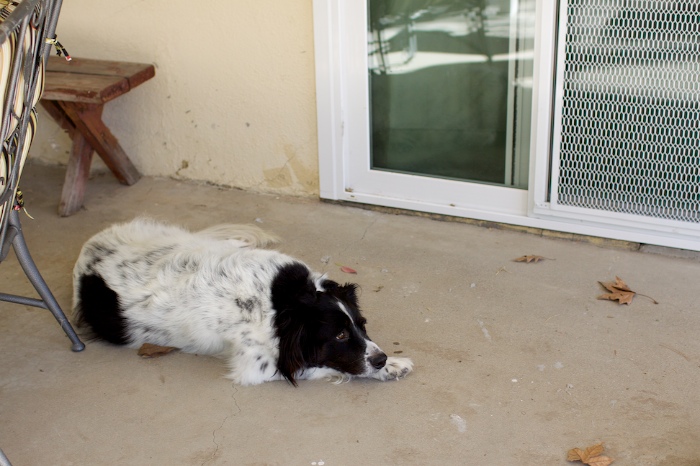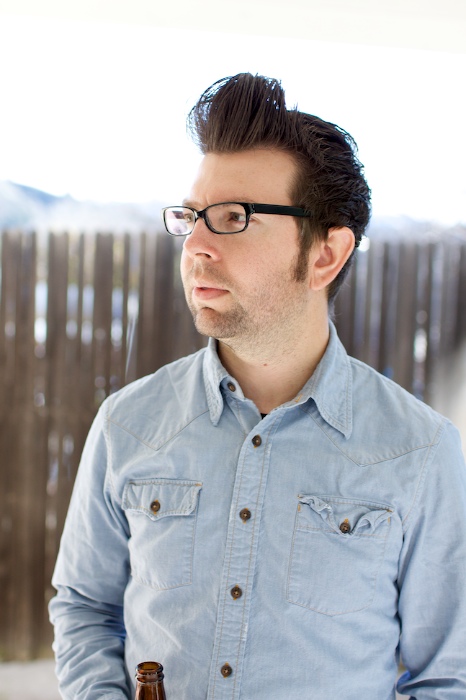 Fernando is a FANTASTIC cook …. mmm m…. I never knew. I wish he could make me lunch every day… .
Beans and rice, carne asada, chicken, grilled veggies, tortillas and all ….
It was the BEST lunch ever. I wish I had more room in my belly for all that good food….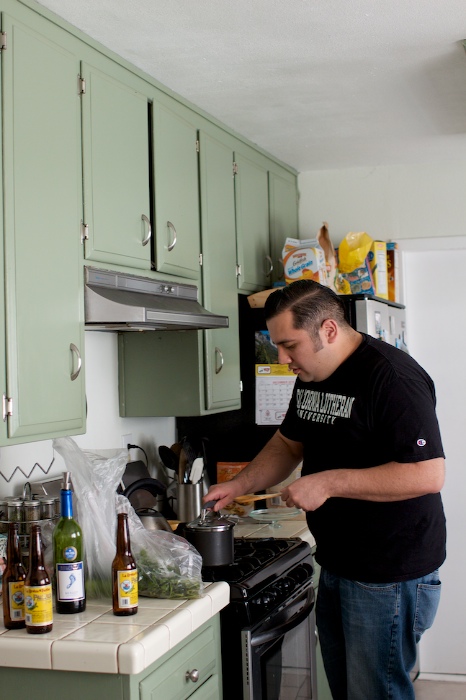 (apparently I didn't get any photos of Jessica. Weird. But that's her hand in the photo below. Proof)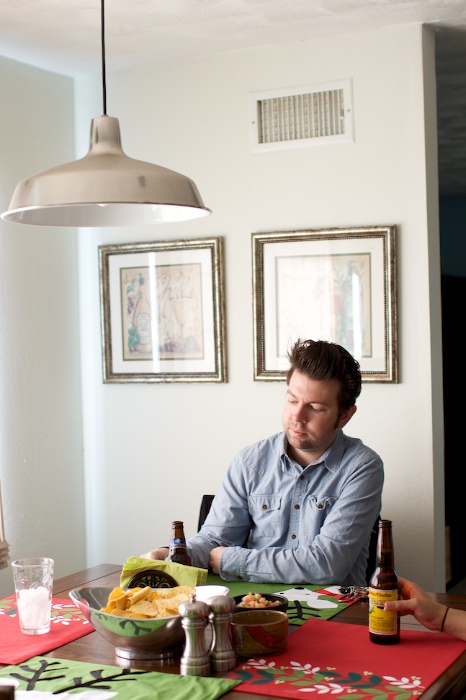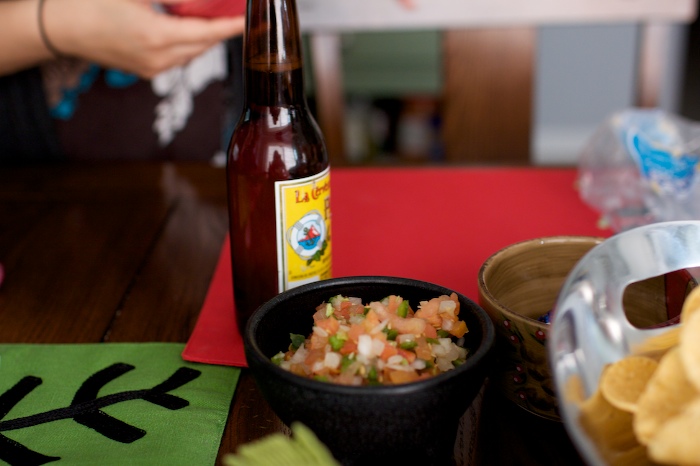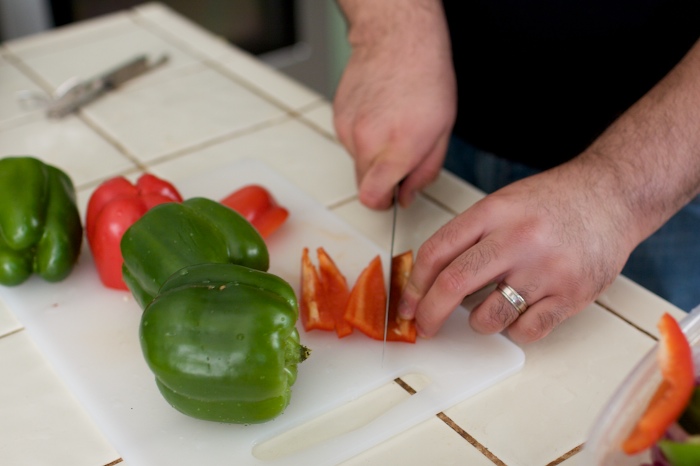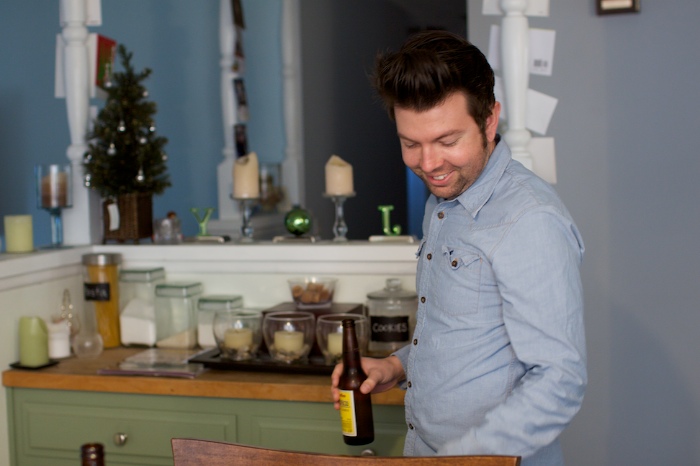 We talked a lot about food and Jessica let me borrow Kitchen Confidential. So so good. I want to be a chef in my next life.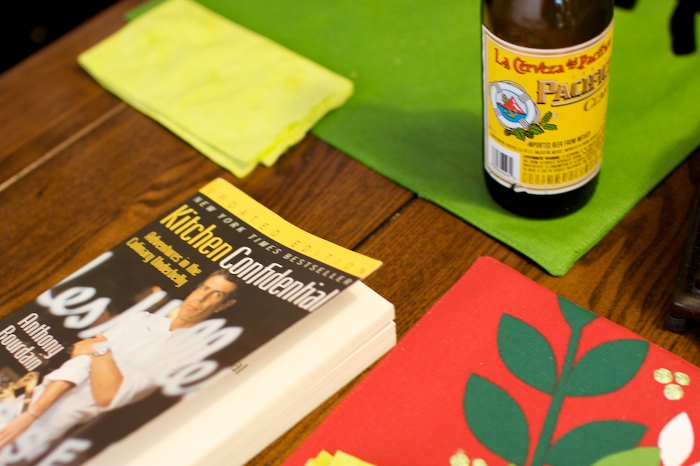 Holy cow … I'm getting hungry just looking at this photo …. yum yum yum.
Note: I am ALWAYS in the mood for fresh Mexican food.
Always.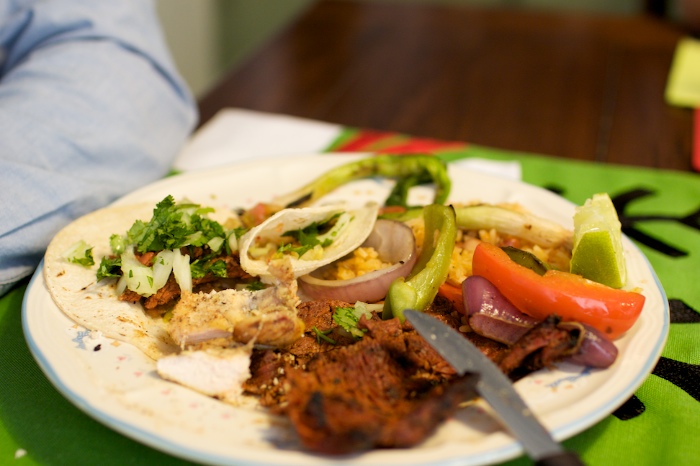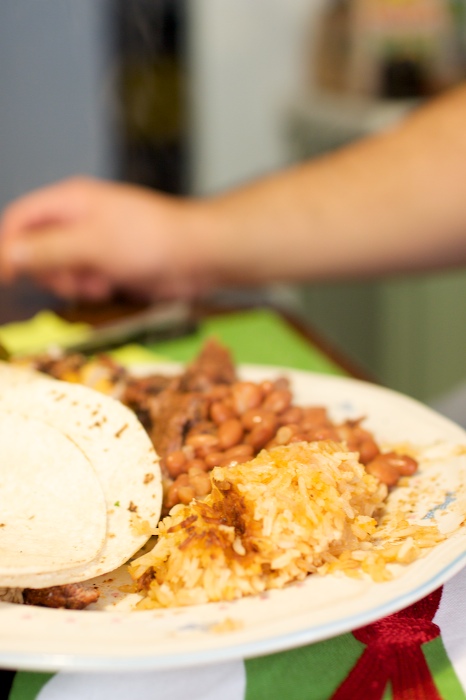 Thanks Vasquezes !!  Such a good lunch …. Next time we'll have you over (but still make Fernando cook)